By June Zhu
From the very beginning it was clear that Chervon, a Chinese private company specializing in electrical power tools, had its sights set on much more than the domestic market. Its founders had previous work experience in a state-owned foreign trade enterprise, the company had an English name, not just the standard approach of having the pinyin of the Chinese version; and the working language within the company was English.
On September 30, 2013, two decades after its launch, Chervon cemented its position as a global player by acquiring the 91-year-old German company Flex. They beat out 10 other companies from mainland China, France and Germany to seal the deal.
One of the major brokers of the acquisition was Chervon Co-founder & President Peter Longquan Pan (CEIBS CEO 2008). Unlike many Chinese entrepreneurs his age who largely rely on learning on the job, in the 1980s Pan earned a master's degree in earth sciences from Nanjing University, a well-respected institution of higher learning in China. He was significantly influenced by his period of study there, as he explained while giving the keynote speech during the school's annual opening ceremony in 2011. He partly attributed his achievements, up to that point, to his successful application of the school's motto – Rigor, Integrity, Diligence, and Innovation – in his professional life. In fact some of the words were incorporated into Chervon's motto: Integrity, Diligence, Enthusiasm, and Aspiration.
Chervon began in 1993 when Pan took the bold step of giving up a lucrative job as a salesman in a state-owned foreign trade company to launch his own venture with the help of two colleagues Zhang Tong and Xu Ningfeng. The initial business model was based on exporting made-in-China electrical power tools to other countries. Pan soon realized that China's image of producing shoddy goods made this approach unsustainable. Determined to tackle the issue head on, and carve out a competitive niche for his company in the process, he established his own lab to test the products from Chinese factories before sending them abroad. This approach was almost unheard of among his competitors at the time. In 1997, convinced that the Chinese were capable of producing high-quality tools, Chervon established Deshuo Industry to do just that. A year later, Chervon launched its very own brand, Devon, which even today is still the only Chinese brand of electrical power tools comparable to other top global brands.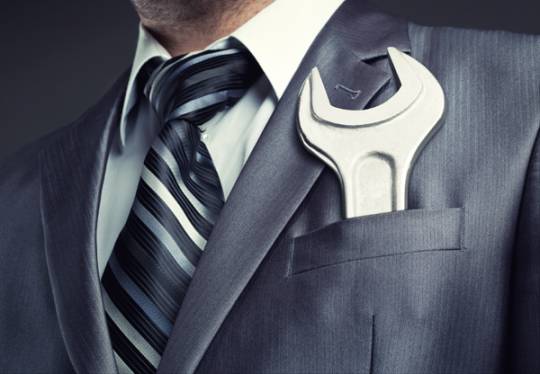 Today, thanks to Pan's leadership, commitment to quality and the company's clearly defined core strategy of "Born in China, Growing Globally", Chervon has expanded its business to 65 countries and its products are sold in more than 30,000 top chain stores. In 2013, it amassed more than $400 million in revenue, making it one of the top 10 providers of power tools worldwide. Chervon has more than 5,000 employees around the world.
TheLINK interviewed Pan not long after the acquisition of Flex and explained how they managed to pull off the deal of a lifetime. The easy part is over, now they have to find a way to overcome unavoidable cultural differences and seamlessly integrate the operations of a German company, with almost a century of doing things its way, into the operations of an upstart Chinese company. No one expects it to be easy.
TheLINK: How influential is Chervon within your industry?
Peter Longquan Pan: The electrical power tool industry is not very big. There are many Chinese companies, big and small, but outside of China a number of mergers and acquisitions has led to the number of companies decreasing from over 100 down to between 30 and 40 in recent years. Companies with annual revenue over $1 billion are regarded as being in the industry's top 5. Chervon is now in the top 10 and our goal is to reach $1 billion in revenue by 2018. Quality will be the main driver as we pursue growth. We anticipate that increased business will come from our role as an OEM, but more so from our own brands, Devon, Xtron and the recently acquired Flex. This gives us more control over the quality and future of our products.
TheLINK: Why and how did you start up the company back in 1993?
I spent 7 years at Nanjing University, where I got a master's degree in earth sciences. Usually at that time the next step for students like me would be to register for the doctorate programme. But I was born in a humble family, and did not want to put any additional burden on my parents, so I chose not to do a doctorate. I also did not want to work in areas related to my major, so my only strength I could think of capitalising upon was English. The desire to make a decent living pushed me to practice English speaking in the school's English corner for several months, forgetting the matter of 'face', and finally it helped me get into a state-owned foreign trade company. I stayed in the company for 5 years and delivered a really impressive performance but still could not adapt to the system. So in 1993 I gave back the company's reward for doing a good job, an apartment, and quit.
I did gain a lot from working at the SOE. The experience broadened my horizons and gave me an opportunity to learn a lot about the outside world. In 1993, with help from two former colleagues from the SOE, I started Chervon as a private foreign trade company. That year, I was 30, and my two colleagues were, respectively, 22 and 23. Convinced that "there is no failing industry, but only failing companies" and that Chinese companies cannot merely rely on a low price strategy but must produce goods of reliable quality, we were determined to focus on the electrical power tools industry from the very beginning. At that time, this kind of foreign trade company was encouraged by the government as exports can generate foreign exchange earnings for the country. Responsibilities were clearly divided among the three of us according to everyone's area of expertise, and the tough time of entrepreneurship began.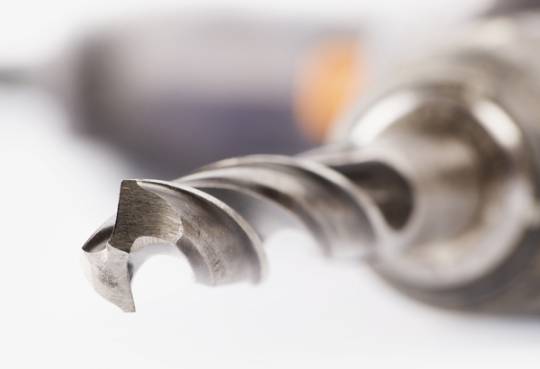 TheLINK: How did Chervon eventually get into manufacturing?
In those days, most Chinese exporters were prone to being indifferent to the concept of "quality". But my partners and I always believed quality was the vital factor for a company's growth, so we established a quality control department and this was a truly ground-breaking move for Chinese foreign trade companies. We found some engineers to consult, and played both roles as merchandiser and inspector. Afterwards, we made a huge investment in building a lab, something even the very best factories in China were not doing at that time. However, even though we found deficiencies in the products, we had no way to fix these problems, which meant we had to start doing research and development. But after we began doing R&D we realized that if we didn't do the actual product manufacturing, we had no way to truly control the quality. So, in 1997, we got into manufacturing. Many people thought we were crazy – the idea of three merchandisers setting up a factory seemed unbelievable. However, we did it step by step instead of acting impulsively. All of the steps we took were a very natural progression.
TheLINK: How did you manage to navigate in such unchartered waters?
To put it simply, we just held onto our focus and our ideas about good quality. Years later, this shaped our vision "to be the best electrical tool manufacturer in China". Now that we are a global operation, we have adjusted that to "Better Tools, Better World". The idea has sustained the company all through these years, and will sustain us through many more years yet to come. In my view, few companies can have a price advantage forever; you must offer something unique. For example, now we have acquired one of the world's best brands, and we have to think about how to keep it in good shape both in terms of human resources and also quality positioning. After all, so many German craftsmen have made a great contribution to this cause for nine decades. For Chinese companies, making an overseas acquisition is not a problem of money, but a question of whether you are capable of maintaining the company's prior glory.
TheLINK: Why did Chervon purchase Flex?
During our years as just an OEM for global brands, we learnt a lot from other world-class companies. That's why it only took us a few years to have our Deshuo Industrial Park produce the world's best tools. Maybe because of our background as intellectuals, we are always willing to learn and strongly pursue progress instead of just going with the flow.
So why did we buy Flex? The answer is related to the establishment and development of our Devon brand. Devon produces high-end industrial products, and we didn't want to invest too much in publicity, but preferred to rely on word of mouth. Dealers, impressed by the brand's high quality, began to market it as if it were a foreign brand. In response, we consistently stressed that Devon is a domestic brand produced by Chervon, a Chinese company. After 10 years, the market finally accepted this. So we know how difficult it is to build a brand locally, and it is even harder to do so globally. We realized that making an acquisition of an existing global brand may be the best approach. Through Flex, Chervon can gain access to markets that are not easily accessible to Chinese companies – experienced professional users in some developed markets including Europe and the US. We believe the quality of a German brand will be more easily accepted.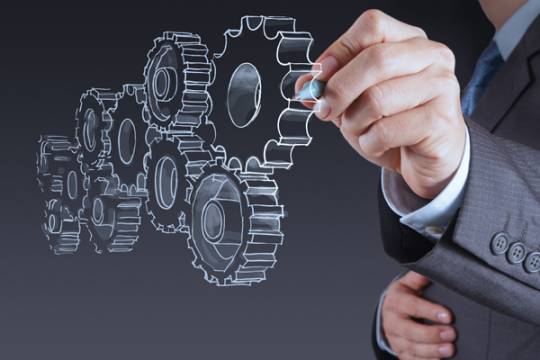 TheLINK: How did you pull off the acquisition when you had such fierce competition?
Because we knew the company and had a long history with them. Flex started as a family business. In 2000 it was sold to an American company, and then was sold to various private equity (PE) firms because of inconsistent positioning by the previous owner. We had been keen on it for many years, and formulated a strategy to get the deal inked. We hired people from a financial advisory company, lawyers and had a team of HR experts conduct due diligence. We talked to a PE firm several years ago, but they came up with a price beyond what we were willing to pay. After a detailed analysis, we came to the conclusion that the company would not survive the next three years, at most. Less than a year later, the company's problems worsened and we bid for it, competing against over 10 companies from mainland China as well as Germany and France. There are many reasons Flex chose us. We had already been its sole supplier in China for 8 years, and our products' quality matches its brand. In the simplest terms, the acquisition is merely a change in our role: from supplier to owner. We had already established deep mutual trust. Second, we promised Flex to keep their brand name, the original management team, the factory, the original German quality, and we have reached an agreement on the company's future plans. Now the integration process has begun and Chervon will soon send a team of 10 to 20 people to Germany to see how to lead the company into a better future.
TheLINK: What challenges do you anticipate, in the years ahead, during practical implementation of the deal?
Among the team that will be going to Germany will be some of our finance managers. There are not many among them who have the necessary international experience, so this may be one of the most immediate challenges. There will likely also be conflicts over working hours. German workers are very professional during the 8 hours usually worked, but during the integration process, there will be a heavier work load for everyone, which will require working extra hours. They may not be happy about this so we need to handle this carefully without interfering too much at the management level. It will require delicate communication skills. 
TheLINK: Do you anticipate that this integration process will be easier because Chervon was international in its mind-set from the very beginning? What steps have you taken, over the years, to be a truly global enterprise?
Our holding company is in Hong Kong, and we have a number of independent directors. We set up a company in the US a decade ago, and in 2007 we entered the European market. Maybe it's because we started as a foreign trade company, but globalization has been a very natural process for us. Our official working language has been English from the first day of the company. Since we have marketing companies in the US as well as several countries in Europe, we have had to face the challenges that come with cultural differences. Now we have purchased Flex, which has so many blue-collar workers, and it will be a challenge in future cross-cultural communication. But we have a compact HR system to address the problem. Cultural conflicts are unavoidable in the beginning, but people will understand each other in the long run if we have a sound working system and open minds.
TheLINK: How important is innovation for Chervon and what role will it play in the company's efforts abroad?
Innovation has always been extremely important to us. The theme for our 20th anniversary celebration is "innovation and change". Twenty years ago, Chervon was established against the backdrop of the birth of the made in China era. But we represented the quality and innovation aspects of being China-made instead of being merely a low-price product provider. For example, in Flex, there are only about 10 design and R&D engineers, but in Chervon the number is more than 200. We have enriched the product category with our inventions. Chinese companies are capable of innovation, the problem with China-made is branding.
Chinese companies who want to go global should stride forward more boldly. If you are ready, go. The most important thing is to gather more and more strength to raise your core competitiveness.
TheLINK: You obviously have a lot of practical industry knowledge. How was that complemented by the CEIBS CEO programme?
CEIBS is where I was systematically trained to do business for the first time ever. CEIBS is the best business school in China, and it needs to do more to offer this expertise globally.  I attended the programme in 2008, and over the years I have steadily applied the knowledge I learnt from CEIBS to my daily work. I am really grateful to the professors.
Also, CEIBS has an extremely powerful alumni network; my partners are all in the circle. CEIBS has opened up a new world for me.