May 30, 2015. Shanghai - The Blue Book of China's Fashion Industry 2014 – 2015 was released by the CEIBS-Jing'an International Fashion Industry Research Centre today during CEIBS 7th Prestige Brands Forum 2015.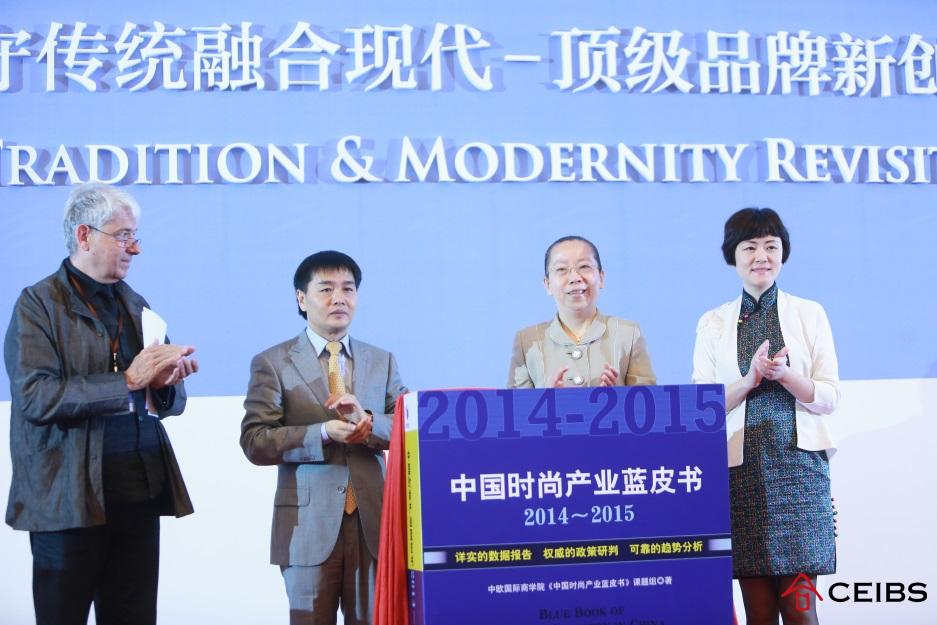 According to Deputy Governor of Jing'an District Ms. Sun Ping who announced the publication, the book is the first comprehensive research report to look at China's fashion industry in the wake of the 2008 global financial crisis. The book presents eight new industry trends and looks at how the industry has moved forward since 2008. It also explores five emerging trends in the global industry and how they are influencing the business in China. The CEIBS-Jing'an International Fashion Industry Research Centre aims to release the blue book annually so it can serve as an authoritative reference book on China's fashion industry.
The forum brought together CEIBS faculty and renowned industry leaders from both China and abroad to discuss how the Internet, and the increased mobility and changing habits and tastes of Chinese consumers means for the future of luxury brands. Below are some highlights from the forum: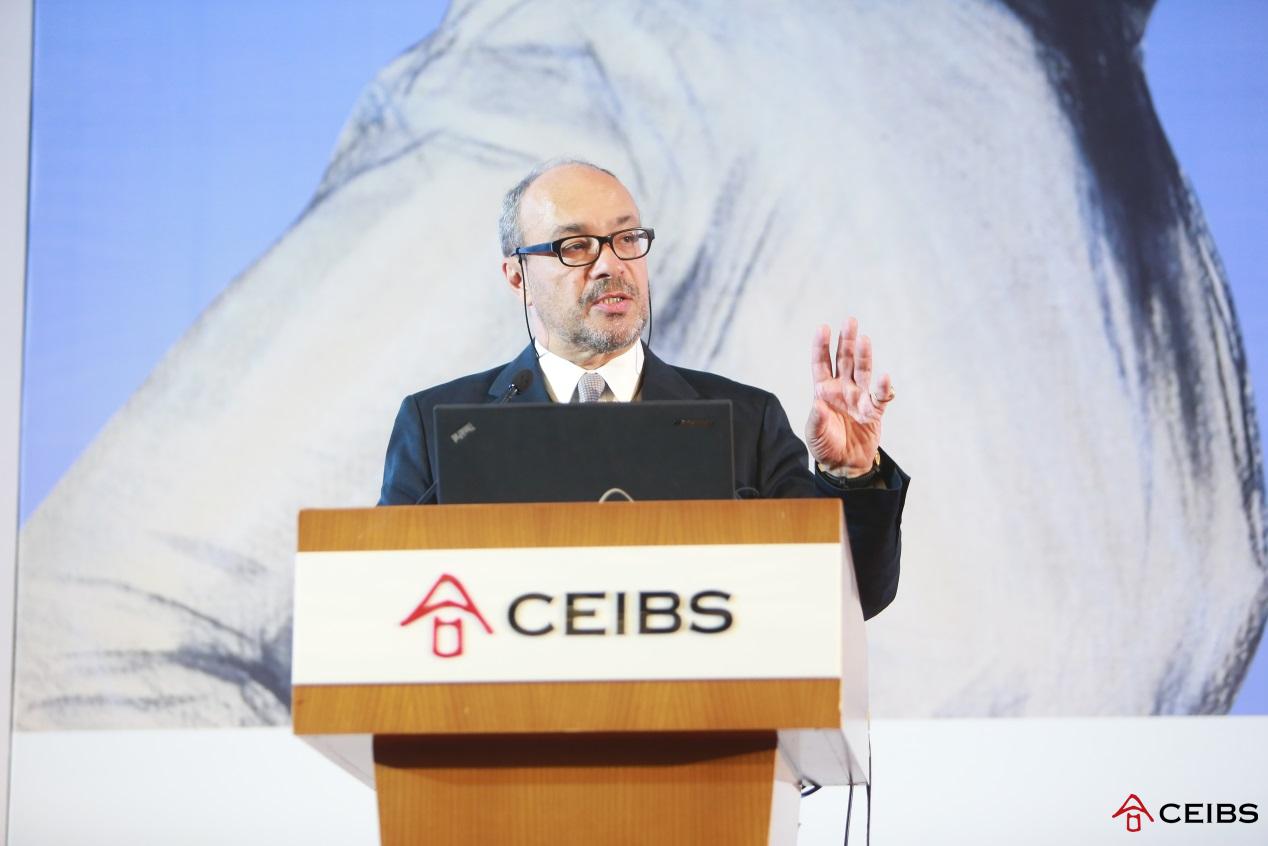 "I believe the luxury is rooted in the Renaissance," said Dr. Andreas Kaufmann, Chairman of Leica. He also stressed that art is the true luxury, and that luxury means protecting the original and respecting Intellectual property.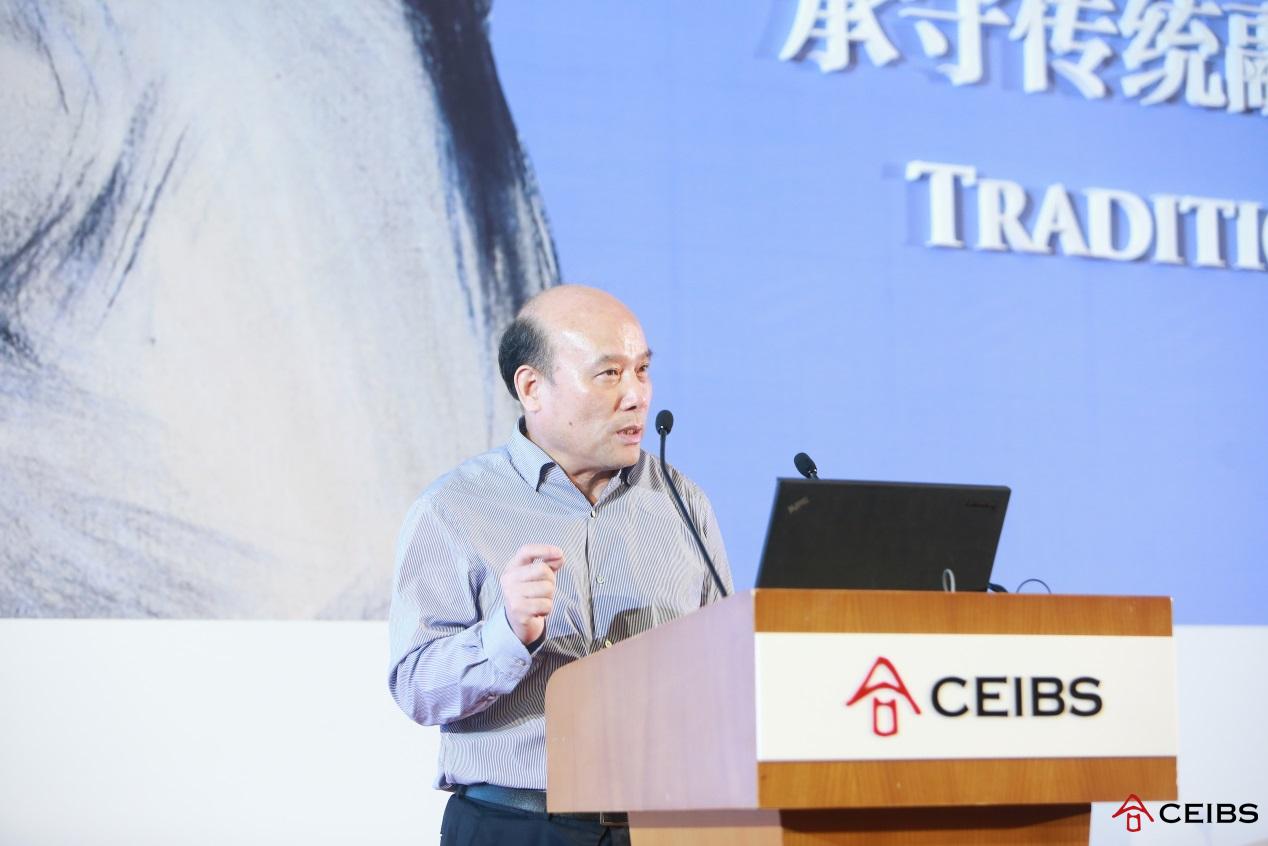 Despite the increased purchasing power of domestic consumers, China still needs to upgrade its fashion industry, according to Vice Chairman of the China Society of Economic Reform, and Chief Researcher for the Shanghai FC Economic Forecast Institute Prof. Wang Depei. "In the past, you could only find luxury goods in three buildings on Nanjing Road, but that is not the case anymore. Now most places regard themselves as the centre for prestige brands," he said. "At their core,  luxury brands are about an experience. We need to focus on their core values, instead of simply setting up more sales counters," said Prof Wang.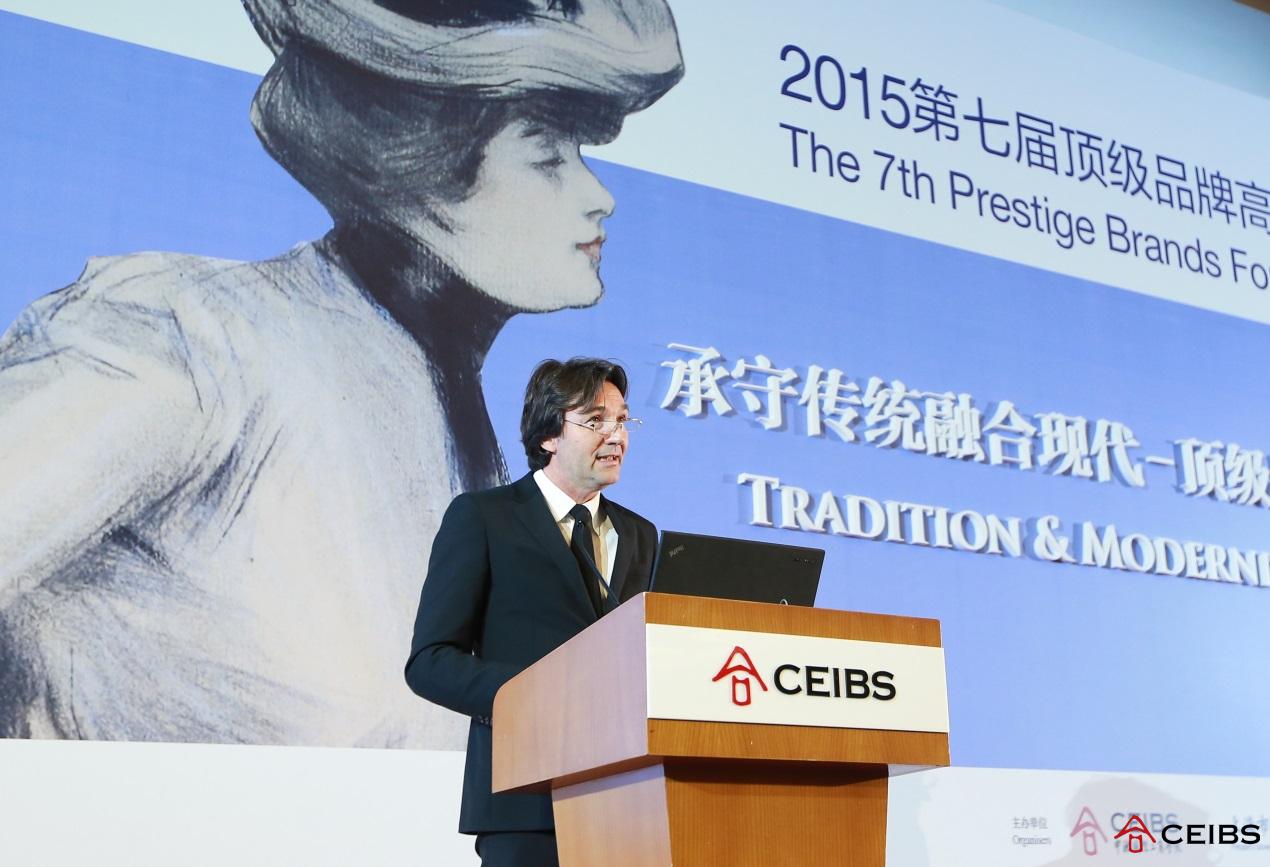 Mr. Clemens Pflanz, CEO and Founder of Meisterkreis Germany, an industry association of German cultural and creative companies, spoke about the value of intellectual property in the digital age. According to him, the market for counterfeit goods is growing. "The global volume of trade in fake goods stands at over EURO 200 billion per year, which is equivalent to the drug market. High-end products make up 60% of the total value of seized goods," he said. He also warned that every 5% increase in violations of intellectual property rights either online or offline will cause a loss of EURO 25 – 75 billion, which will make 57,000 to 172,000 people jobless, and result in a loss of EURO 8 – 24 billion of tax and welfare benefits. "What makes us worry most is that 43% of consumers have bought fake goods, and 90% of them don't think it's a big deal," said Mr Pflanz. He said Meisterkreis has undertaken a campaign to help crack down on counterfeit goods.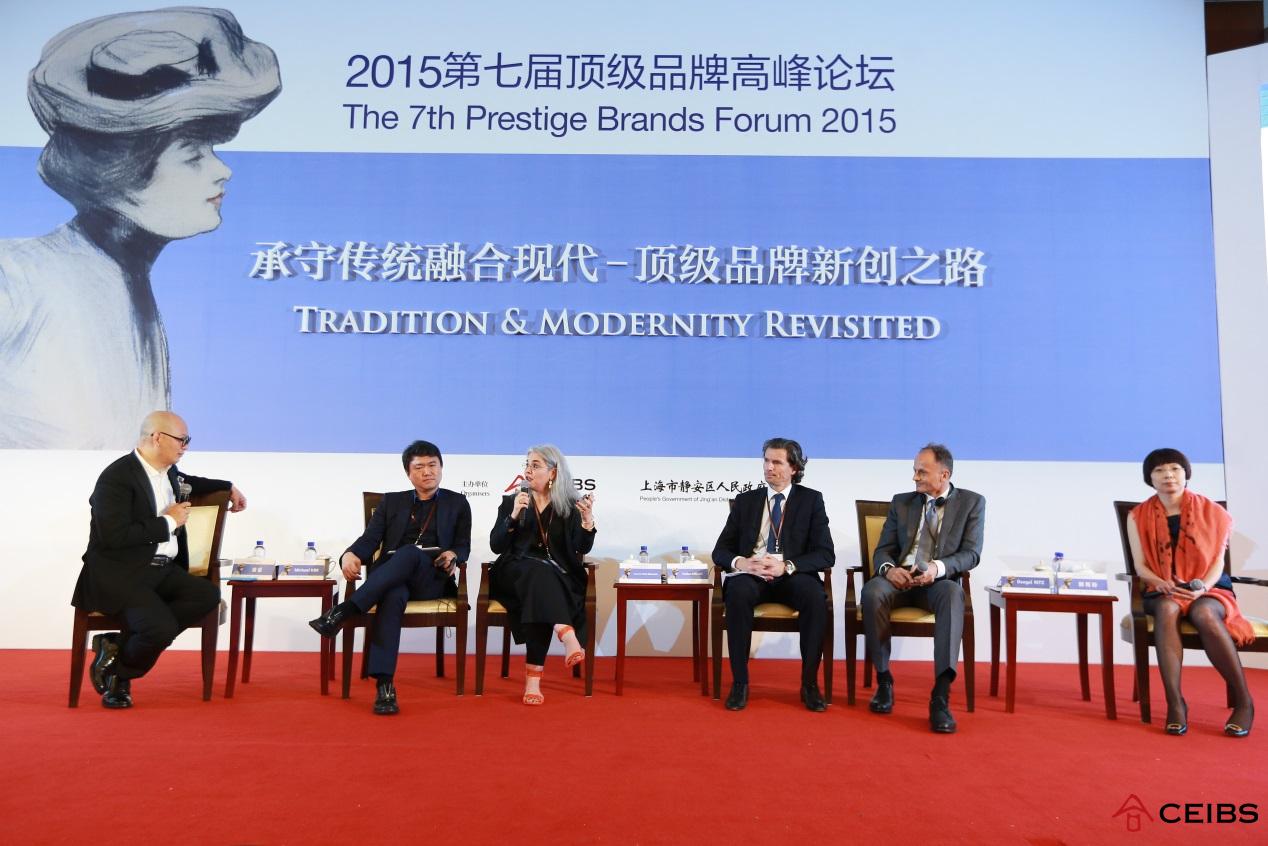 From left: moderator  Victor Yuan, Michael Kim, Corrinne Poux-Bernard, Carlos Delso Mion, Daegal Ritz, and Juliet Gao
Making creativity the DNA of top brands was the focus of the first panel discussion, which included executives from both foreign and Chinese luxury brands. Ms. Juliet Guo, Founder of Sand River, said that products are carriers of art, and that Chinese luxury brands should always represent the cultural values of Chinese art. Former Director of Innovation of Hermès Ms. Corrinne Poux-Bernard said luxury is about emotion, not countries, and that creativity always counts the most for prestige brands.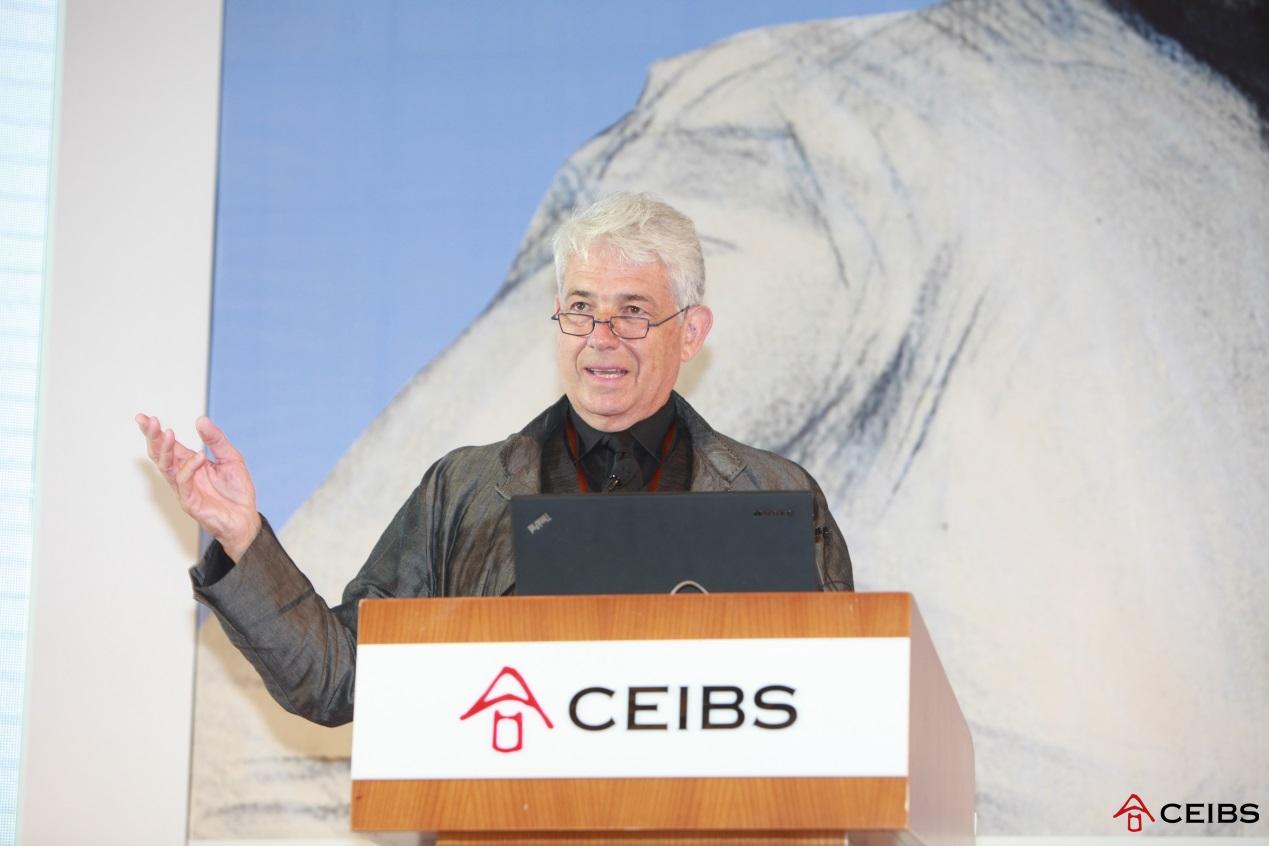 CEIBS Adjunct Professor of Marketing Michel Gutsatz spoke about the new challenges of following Chinese consumers abroad. Chinese tourists are responsible for 22% of global luxury spending, he said, while over the past 10 years, the number of Chinese tourists overseas has tripled, and their expenditure on luxury purchases outside of China has increased by 16 times. "Given that Chinese customers are the top luxury spenders worldwide, mostly outside mainland China, luxury brands should focus both on countries where they travel and where they send their children to study," he said. "It's also important to build loyalty with Chinese tourists as they command important networks of potential customers."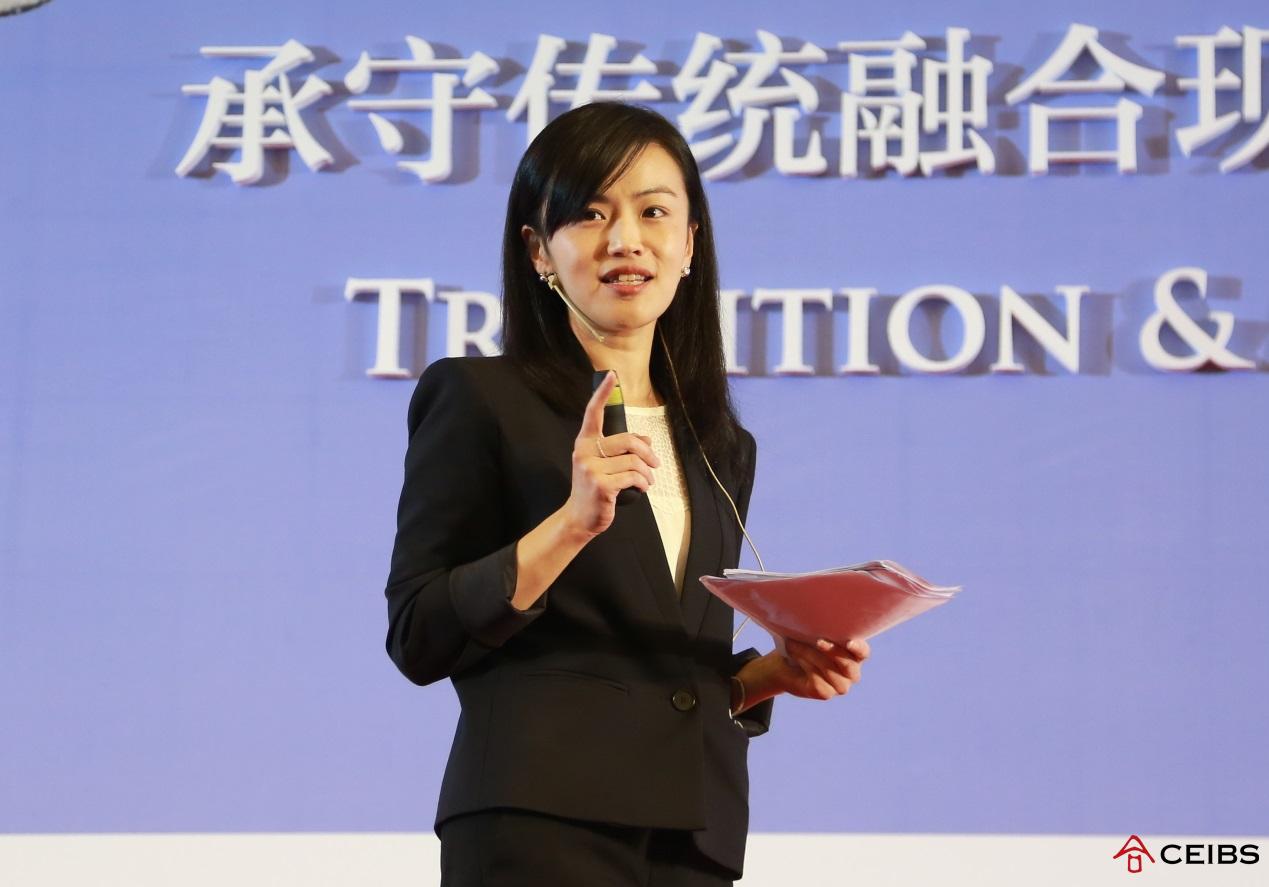 "A brand is a tag which can evoke emotion, trust, and identity. A top brand is always a good story teller. If a brand can inspire people with your story, in this mobile Internet age, many people will help you distribute the information, and will discuss your brand heatedly on social media, which makes your information infectious," said CEIBS Associate Professor of Marketing Jane Wang.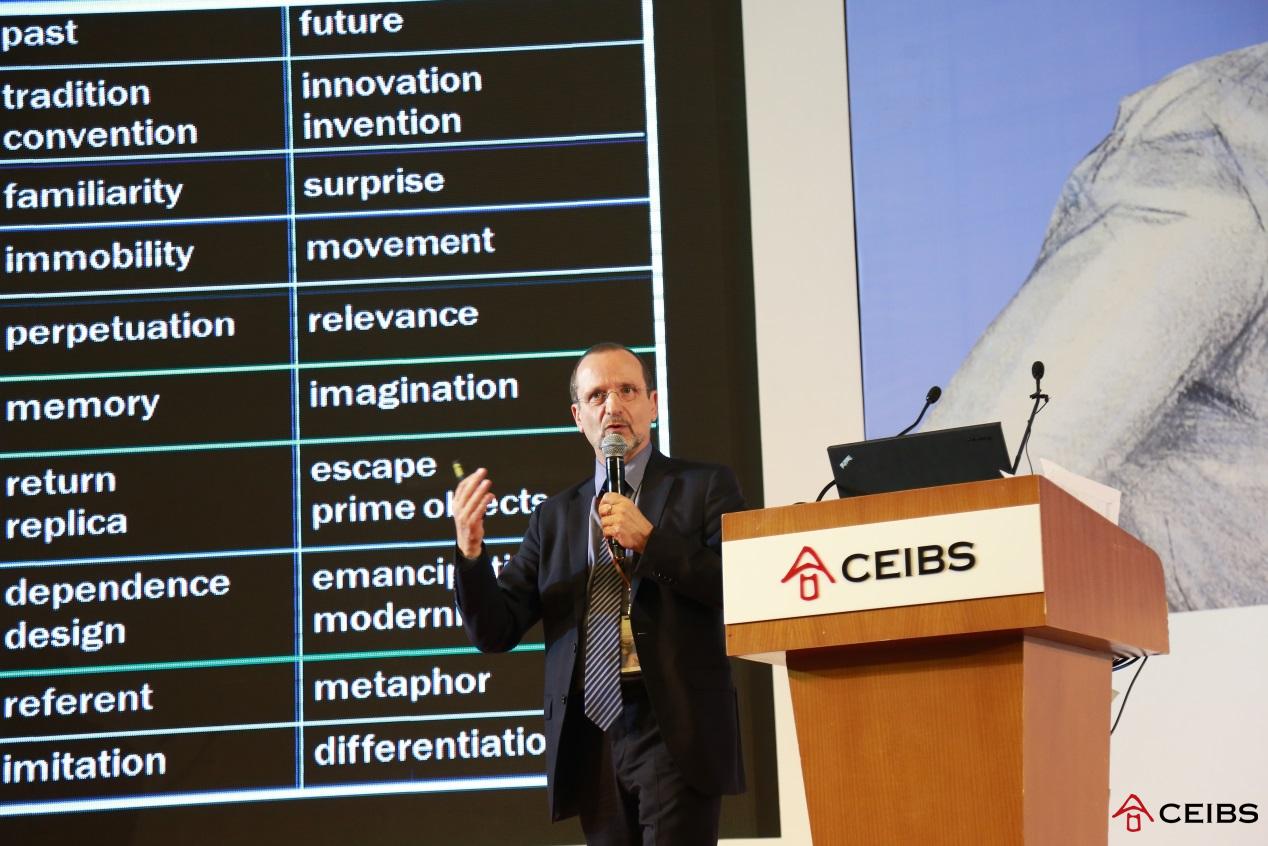 Dr. Gerald Mazzalovo, Brand consultant and director of CEM Research, Paris-Dauphine University explored how elements such as innovation, product design, and a combination of tradition and modernity can influence whether a brand becomes a bestseller. "There are no secrets for best sellers, but you must go through a certain process to reach the target," he said. He said that designers should come up with new products every season.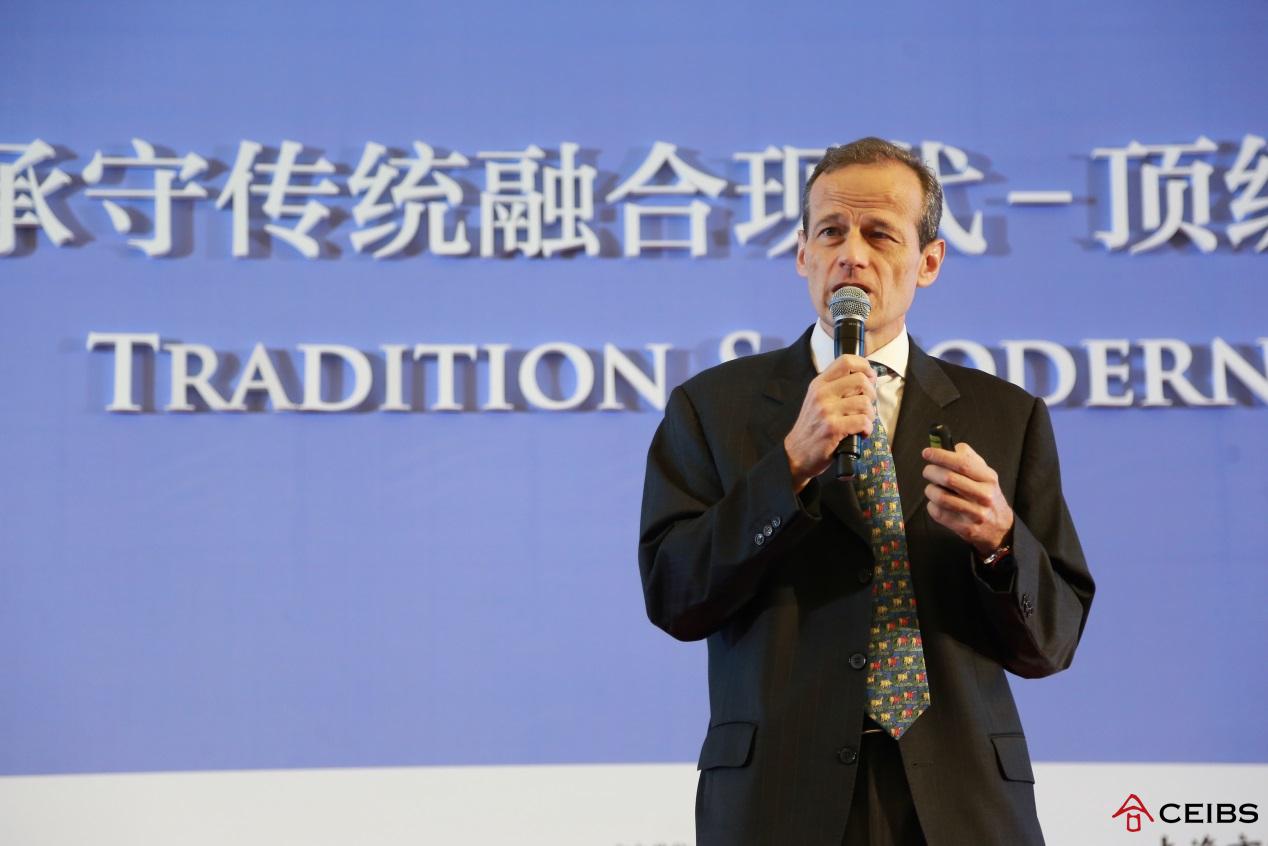 Bain&Company Partner Mr. Bruno Lannes presented some of Bain's research findings on how the Internet is impacting purchases of luxury goods by Chinese consumers. "Seventy percent of consumers in China have bought products on Daigou (overseas purchase) websites, and their spending is increasing," he said. Many top brands have begun to put more focus on interacting with Chinese customers online, and there is a strong correlation between sales and online communication, he said.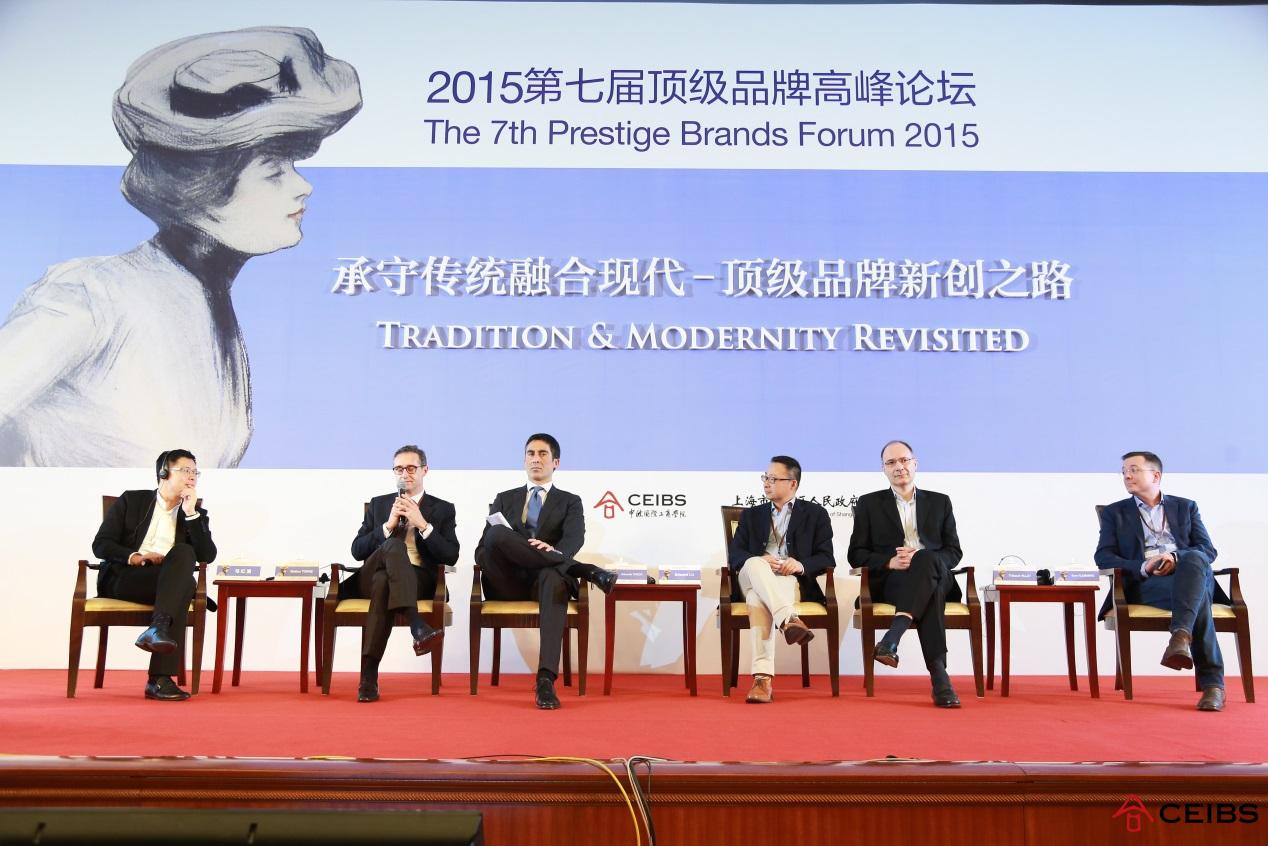 From left: moderator Ma Hongman, Matteo Torre, Edoardo Tocco, Edward Lu, Thibault Villet, and Sam Flemming
The impact of the Internet on luxury brands in China was the focus of the last session of the forum. "Chinese customers are not interested in our history, what is more attractive to them is what activities we are having now," said Mr. Matteo Torre, President & CEO of Greater China, Ferrari, in reference to the F1 Grand Prix. While Mr. Edoardo Tocco, Regional Director of China, TOD's Group said that his company will launch a website this year for Chinese mainland customers, the founder and CEO of LEZARE International, Mr. Edward Lu (CEIBS EMBA 1995) said he believes that the e-commerce platform is only for relatively low-priced products, so he doesn't think that e-commerce platforms and real prestige brands can co-exist. Mr. Thibault Villet, CEO of Glamour Sales China, pointed out that the young people in China actually don't go online for discounted products, but for the experience – it is a more efficient way to shop. Founder and CEO of research firm CIC Mr Sam Flemming said that the tools of e-commerce provide brands with an opportunity to better understand their customers.