March 14, 2015. Shanghai – Following a day of fierce competition, the CEIBS MBA team "Birch" triumphed over opponents from Chinese University of Hong Kong (CUHK), Hong Kong University of Science and Technology (HKUST), Guanghua School of Management, and Shanghai Advanced Institute of Finance (SAIF) to win the East Asia Regional Finals of the globally renowned Venture Capital Investment Competition (VCIC) 2015. The CEIBS team will next travel to North Carolina in April to compete in the VCIC Global Finals.

The winners!
The competition is unique in that it asks MBA students to play the role of venture capital investors, and real entrepreneurs pitch to them. The students have only one day to evaluate business plans, negotiate term sheets, make an investment decision and convince a judging panel of experienced VCs of the soundness of their investment rationale. The CEIBS MBA 2016 student organizers of the East Asia Finals brought together a prestigious panel of judges which included representatives Fosun Group, IDG Capital, GGV Capital, Morningside Ventures, Nextplay Capital and Walden International.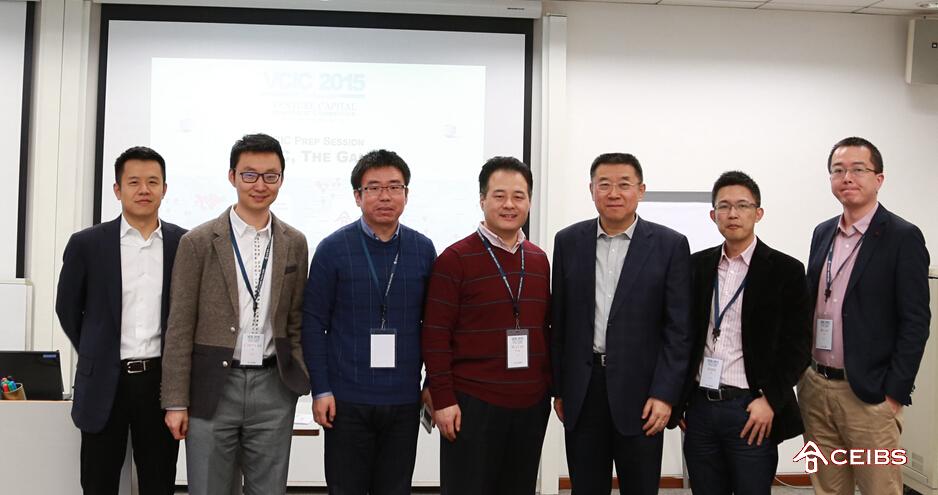 From left: Morningside Cheng Yu, GGV Wu Chenyao, Walden International Wang Lin, Nextplay Capital Wang  Yizhong, CEIBS Associate Dean and Director of MBA Programme Prof Chen Shimin, IDG Xi Yuxiang, and Fosun Tao Kuan.
During today's competition, teams conducted due diligence on two start-ups, the online education company Kentinew founded by Mr. Chen Mingye, and the technology company Beijing Naisishanpin founded by Mr. Hu Kun. The teams then presented their investment strategies to the judging panel. CEIBS and SAIF received the highest scores and were asked to enter into another round of negotiations with the two entrepreneurs. Both start-ups decided on the plan designed by the CEIBS MBA team "Birch".

Team from Guanghua School of Management
Since it began in 1998, the VCIC has attracted teams from top business schools around the world. Founded by UNC Kenan-Flagler Business School, this global event brings together MBAs, start-ups and venture capital/private equity investors for a role-playing simulation, which has proven to be a powerful learning experience. VCIC hosted more than 50 competitions in 2014, attracting more than 170 investors as judges and 125 participating entrepreneurs.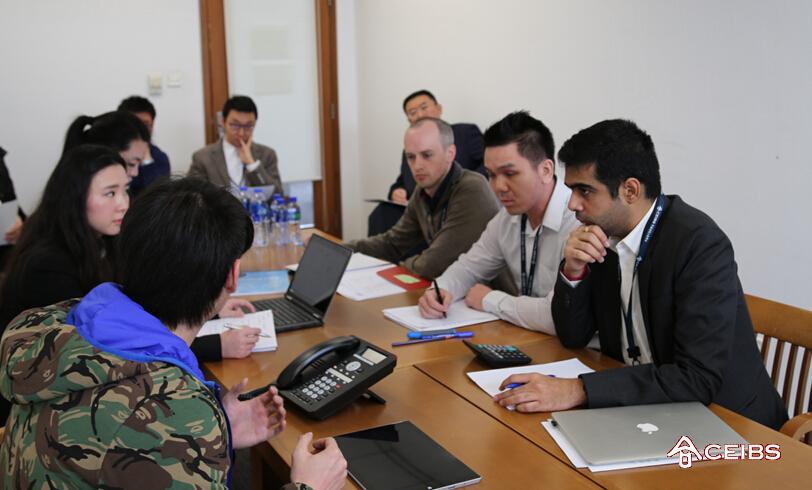 HKUST team speaking with the entrepreneurs