Music in the Air——Highlights from CEIBS Alumni New Year's Concert 2015
Friday, December 5, 2014
Music in the Air——Highlights from CEIBS Alumni New Year's Concert 2015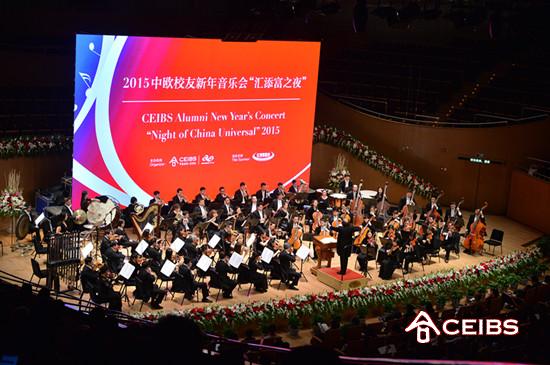 December 5, 2014. Shanghai – A rousing performance by the Shanghai Philharmonic Orchestra was the highlight of tonight's CEIBS Alumni New Year's Concert 2015 at the Shanghai Oriental Arts Centre. More than 1,500 alumni, faculty and staff enjoyed the performance which was made possible by this year's sponsor, China Universal Asset Management.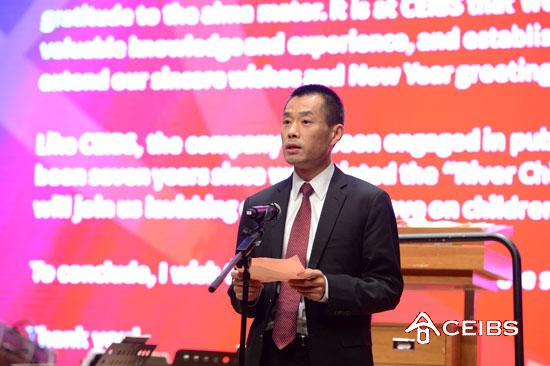 The company's Chief Compliance Officer Mr. Li Wen took a few minutes to explain why they took such pleasure in being associated with the event. "As CEIBS alumni, General Manager Lin Lijun and I owe a debt of gratitude to our alma mater," he said. "It is at CEIBS that we have broadened our horizons, clarified our strategy, acquired valuable knowledge and experience, and established deep friendships. Today we want to take this opportunity to extend our sincere wishes and New Year greetings to faculty and classmates." Mr. Li also introduced River Children, a charity project sponsored by his company that supports impoverished children in rural areas of western China. He encouraged the CEIBS community to do what they can to give back to society.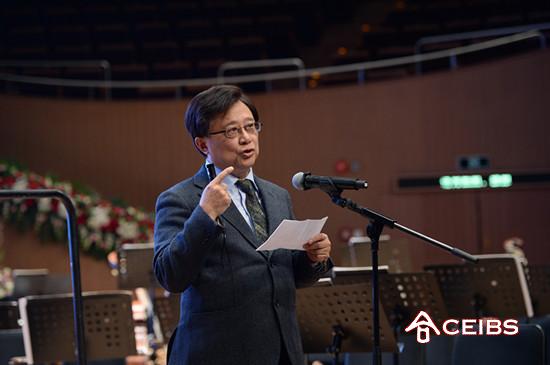 CEIBS Executive President Professor Zhu Xiaoming gave the audience an overview of the school's milestones of the past year, including the opening of the Shanghai Campus Phase III.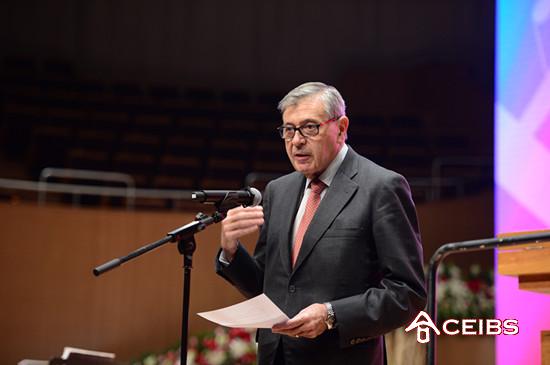 CEIBS President Pedro Nueno spoke about the many high-profile international events CEIBS hosted this year. He also pointed out that increasing numbers of Chinese companies are going abroad and said that CEIBS will help support its alumni on the global stage.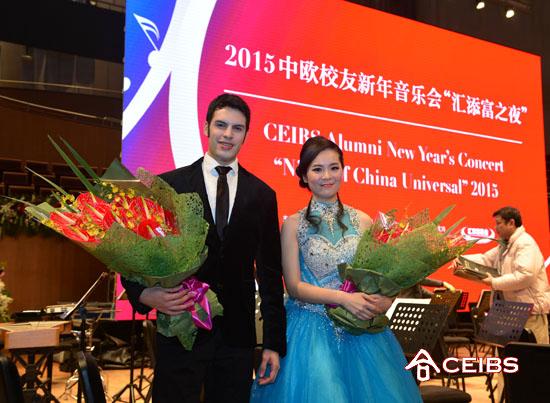 CEIBS MBA 2016 students Susan Wu and Ramiro Gomez Lopez were the programme's enthusiastic hosts.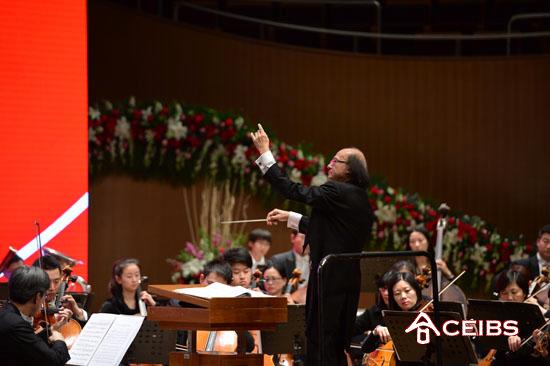 This was the seventh year that renowned conductor Mr. Chen Xieyang participated in the CEIBS Alumni New Year's Concert.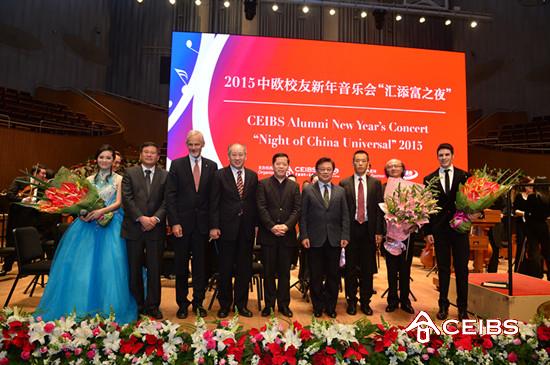 CEIBS Dean and Vice President Hellmut Schütte and Vice President and Co-Dean Zhang Weijiong also attended the concert.