Thursday, May 12, 2022
Leadership in Turbulent Times: Real World, Real Leadership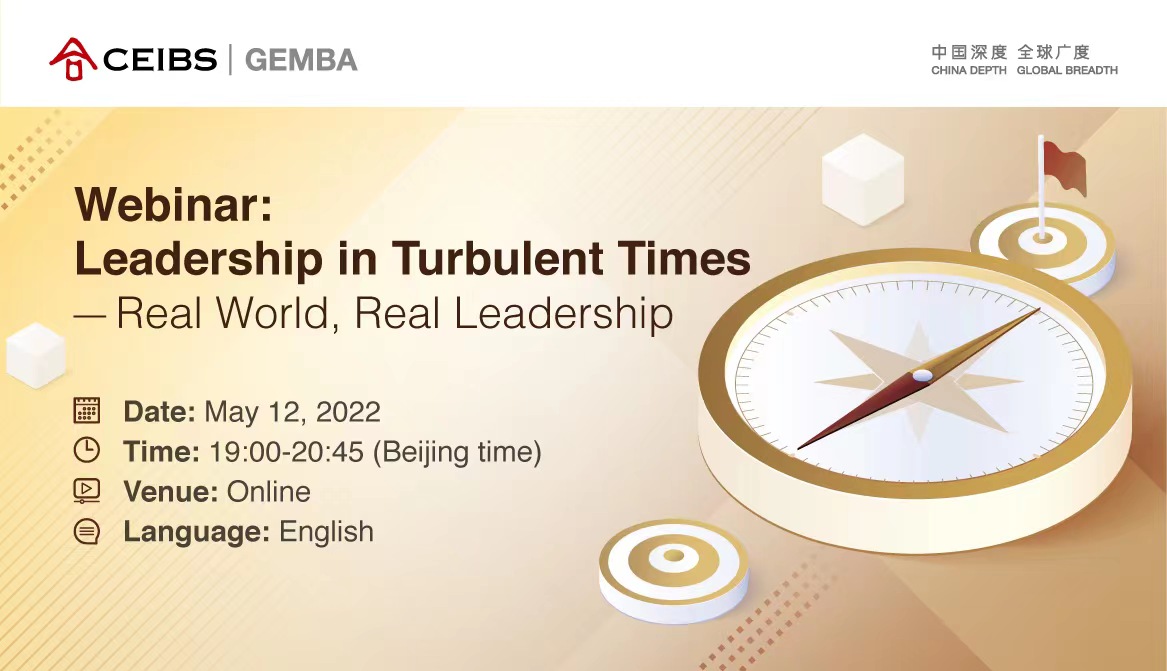 We invite you to attend our Global EMBA online webinar on Leadership in Turbulent Times: Real World, Real Leadership on May 12, 2022.
About this event
The turbulence in the world today is the result of failures in leadership. The global COVID-19 pandemic, the increasingly violent disruptions in the natural environment, and the conflicts between different narratives of various political systems have all exacerbated the state of the world for humanity and brought us face to face with the reality of the present – a reality of nature and a reality of leadership as it searches to manage these crises, foolishly or wisely. Geopolitical lenses are not sufficient to resolve these problems. Responsibility is being attributed to other countries, to other leaders, to other systems of government and belief with their different self-serving narratives of reality. That is a grave mistake. Every country and every person bear some responsibility for the present state of the world. Where geopolitical lenses distort or vision, various psychological lenses can clarify them.
Join us on May 12, 2022, for this special webinar about the interwoven situations today and our personal and collective responsibility in the exercise of leadership during these challenging times. CEIBS Professor Jack Denfeld Wood, a boundary-pushing academic specializing in experiential leadership, will begin the discussion.
Prof. Wood's presentation will explore several related themes in these current turbulent times:
What is it about today that is similar and different from 'normal' life?
How do you personally experience the disruptions?
What patterns are being forced into our awareness?
What do the responses of leadership reveal about the nature of contemporary leadership?
What does the present situation demand for effective leadership?
What opportunities does the situation present to us for re-thinking the way we live and work?
After his presentation, Professor Wood will be joined by two CEIBS Global EMBA alumni for a panel discussion to further dive into practical insights on how to lead and manage your groups and organizations during this unprecedented time of turbulence and uncertainty.
About our speaker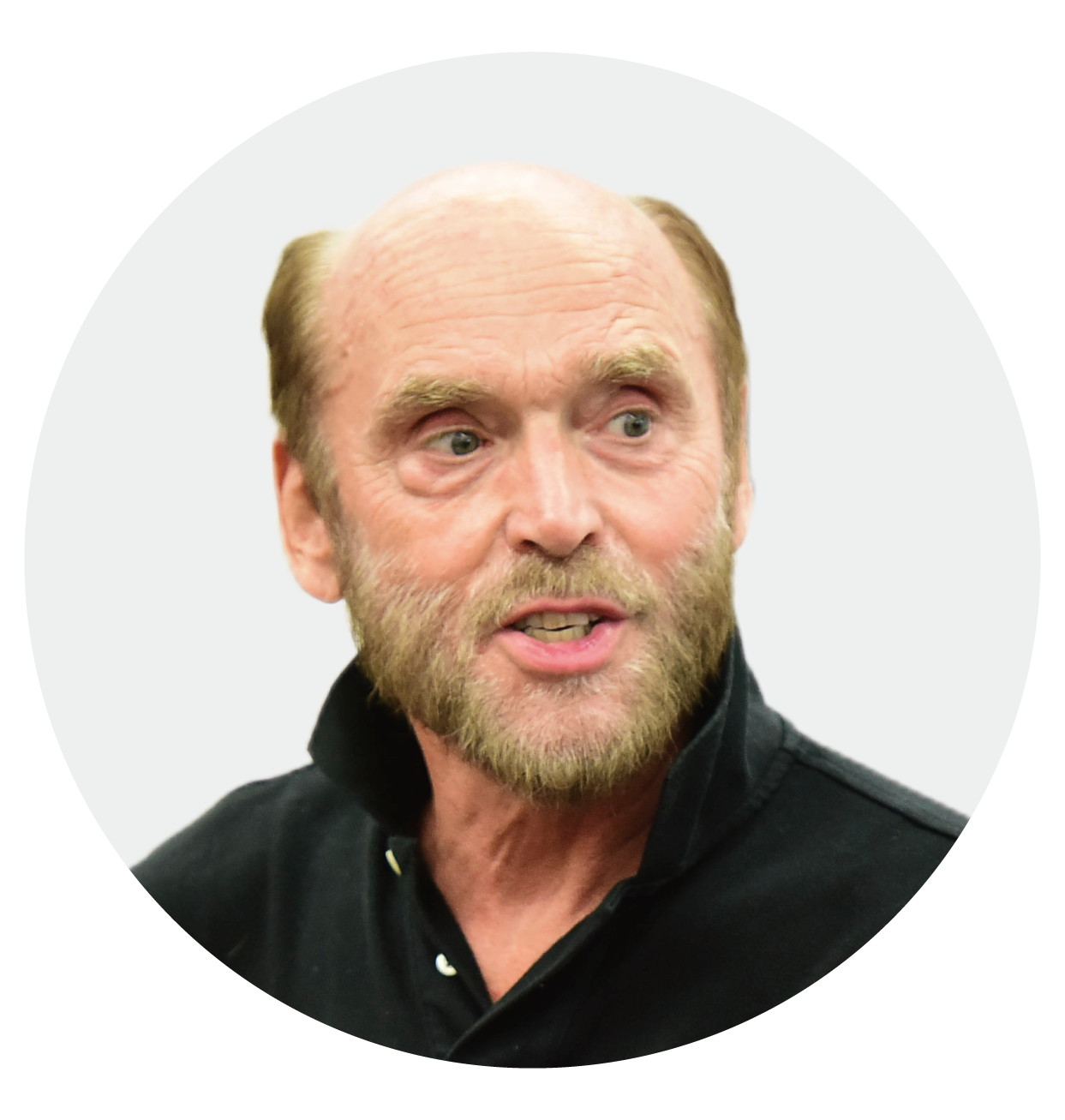 Prof. Jack Wood
Professor Emeritus, CEIBS
Dr. Jack Wood is a Professor Emeritus at CEIBS. He was previously Emeritus Professor of Leadership and Organisational Behaviour at the International Management Development Institute (IMD) in Lausanne, Switzerland, and is a Visiting Professor at the Moscow School of Management (Skolkovo) in Russia. His academic publications and areas of special interest include leadership development and the role of unconscious processes in leadership, followership, group dynamics, and ideology. Along with his academic work and organisational consultation, Jack is an accredited analyst with a Diploma from the C.G. Jung Institute in ZÜrich. He is a member of the American Psychological Association (APA), the American Academy of Management (AOM), the A.K. Rice Institute for the Study of Social Systems (AKRI), the International Transactional Analysis Association (ITAA), and the International Association of Analytical Psychology (IAAP).
About Our Panelists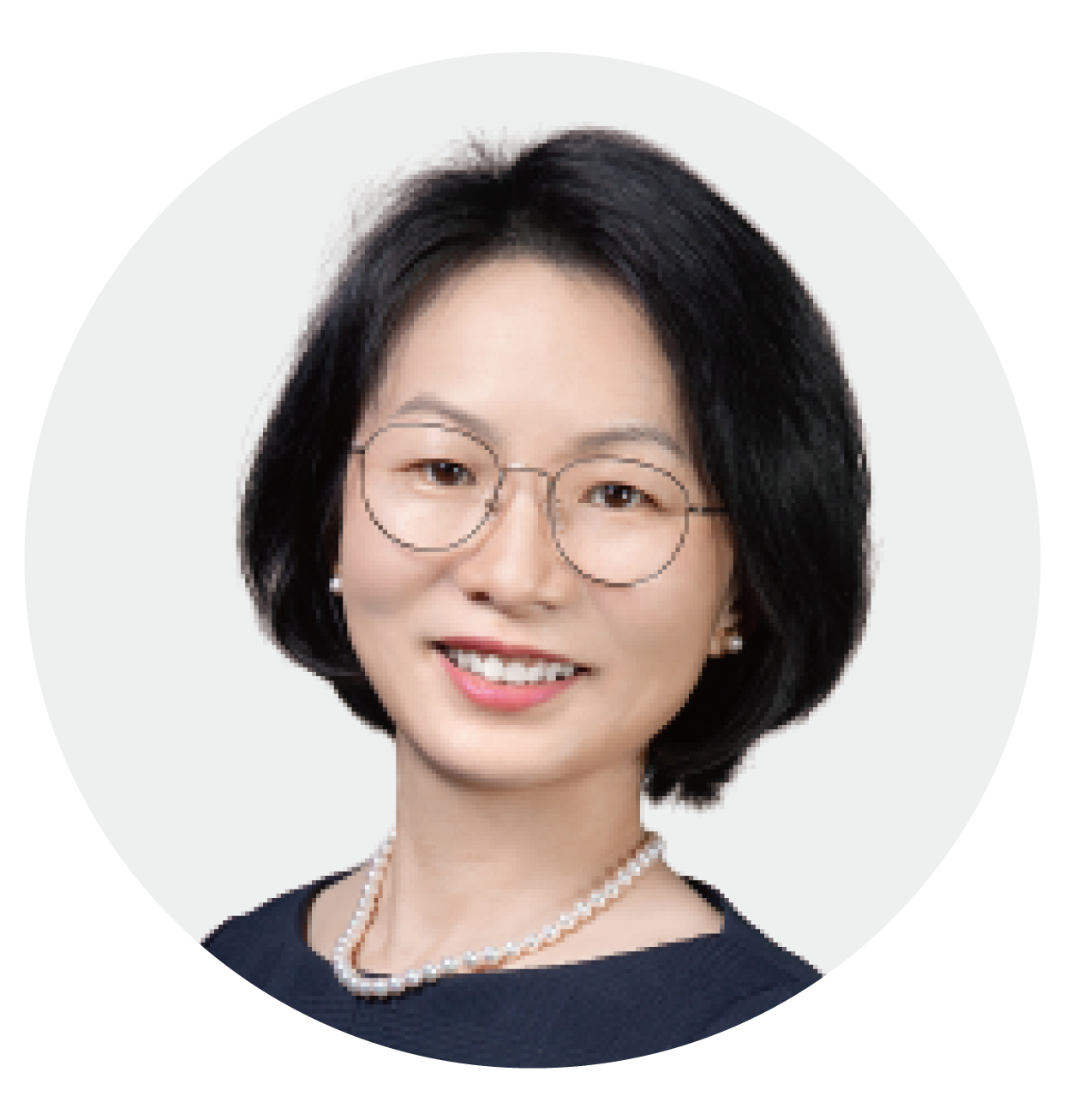 Jessie Zhang
General Manager
Vehicle Group and Mobility, Eaton China
Global EMBA 2018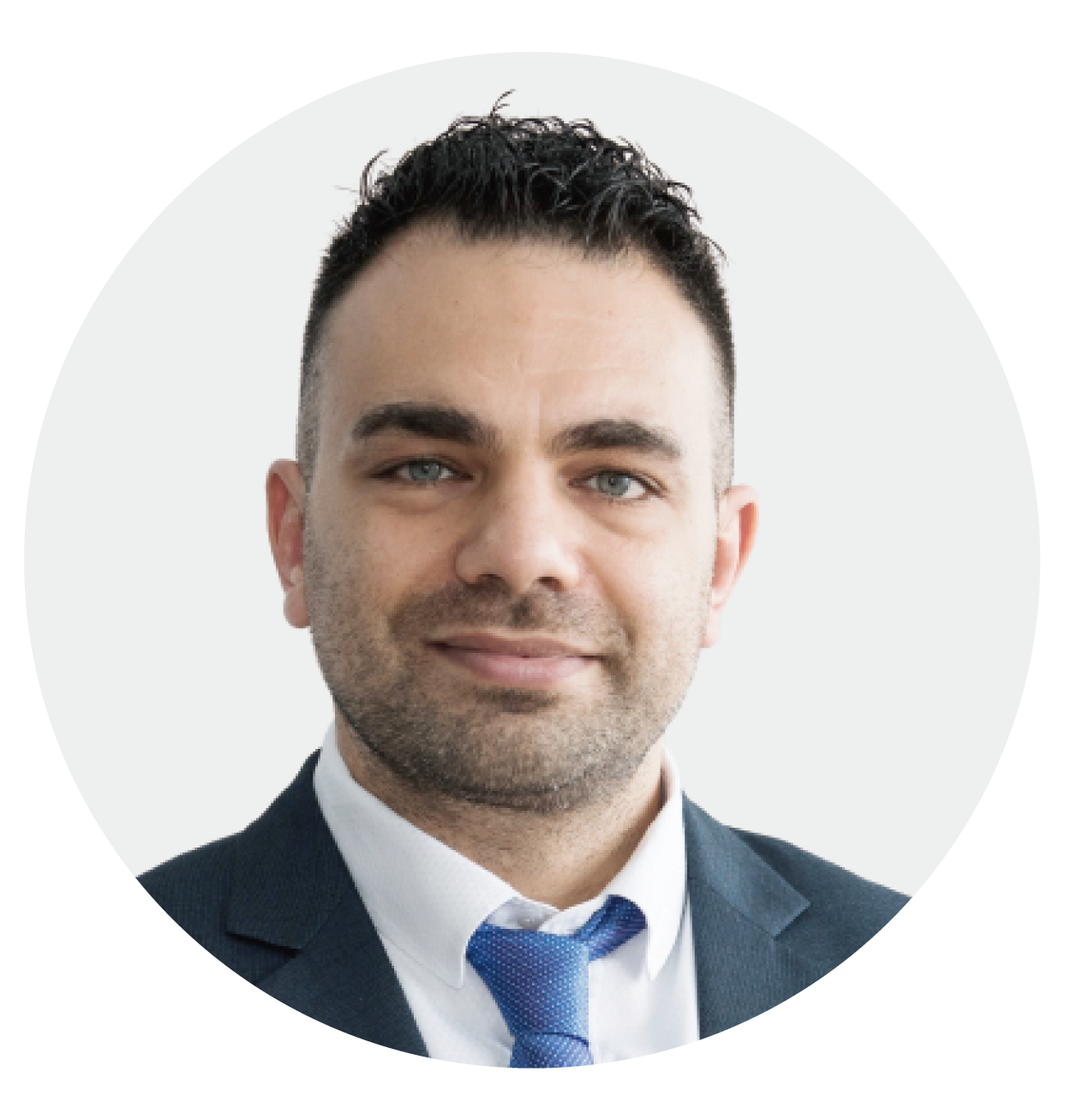 Andrea Suppa
Director Application Management Automotive eMobility
Infineon Technologies AG
Global EMBA 2019
Event details
Date & Time: Thursday, May 12, 2022 at 19:00-20:45
Venue: Online
Language: English
Contact: Click the link below to register or contact Alex Chen at calex@ceibs.edu or call 021-2890 5321 for more information.
Agenda
19:00-19:10 Introduction
19:10-19:50 Leadership in Turbulent Times: Real World, Real Leadership with Prof. Jack Wood
19:50-20:20 Panel discussion with Global EMBA alumni
20:20-20:45 Q&A