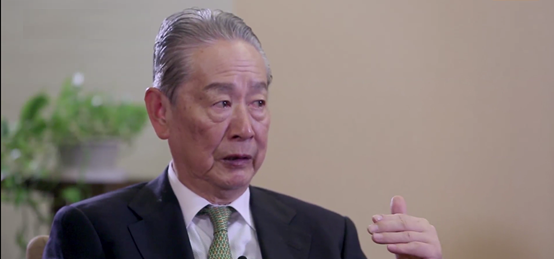 Nobuyuki's CV at a glance
Former Group CEO and Chairman of Sony Corporation
Served as a member of the corporation's senior leadership team from 1995, for over a decade
Founder and CEO of Quantum Leaps, a corporate advisory firm which provides an open platform to support technology-driven venture companies
Holds a Bachelor of Science degree in Economics and Politics from Waseda University, Tokyo.
Fluent in Japanese, English and French, having studied at L'Institut de Hautes Études Internationales, Geneva.  
As this is your first year visiting CEIBS as an executive coach for MBA students, how would you describe your approach to mentoring young professionals?
NI: It's very important to have a strong handle on who you are, otherwise it is extremely difficult to really know how to get where you want to go.  I begin each session by finding out about each MBA student, what potential they have and what are their aspirations for the future.  From this point, we develop a real dialogue. 
What was the hardest decision you had to make as a CEO?
NI: My philosophy is that making the decision is easy; it is defining the problem that is the challenge. From my experience, defining the problems that arose from the post-merger integration of US-based entertainment companies into Sony during the mid-90's were extremely complex.  It took us many years to find the right cultural formula to succeed.
What advice do you have for MBAs at CEIBS to make the most of their 18 months on campus?
NI: My first piece of advice is that although general management frameworks and knowledge are important, changes in the technological world are happening much faster than those in the management world. Therefore I encourage MBA candidates to keep pace with new technologies that are likely to impact business in the future. 
My second piece of advice is that MBA candidates should use their time to develop analytical skills that will enable them to assess the market from both macro and micro perspectives. 
What is the main benefit young Japanese professionals gain by coming to China to do an MBA?
NI: When we speak about globalization in Japan, many people perceive it as 'Japan' and 'the rest of the world'. I would encourage young professionals to broaden their perspectives beyond this, especially given how important Asia will be for future global growth.  When I became CEO of Sony, one of the first things I did was to establish a marketing project in China. The market was ten times the size of Japan, so it was common sense to do that. You want to maximize the size of your opportunity, which is why understanding China is so important. 
Many of our alumni are now involved in helping Chinese enterprises go global.  What one piece of advice do you have for them, based on your experience of establishing Sony in France?
NI: I used to joke that whenever I visited Kyoto, I felt like I needed my passport, because it is so different from the rest of Japan. When we established Sony France this feeling was multiplied tenfold. French culture is unique.  The people take great pride in their history and it took me quite a while to really integrate into local society. Luckily, I made many good friends in France.  They helped me understand the culture.  Nevertheless,  it still took a lot of effort on my part to really integrate.  I truly value this experience now, especially knowing how important it is to have local connections and a patient mindset for lasting success.
You named your company Quantum Leaps.  And you also had to prepare yourself for a quantum leap, mentally, when you changed from roles as Chairman and CEO of Sony to leading a start-up.  Was there anything you did to mentally prepare yourself for this leap?  
NI: I had spent so many years at Sony, so when I left, and mentally zoomed out to see the bigger picture. I was able to compare what we had been doing at Sony with what else was happening in Japan. It was then that I realized we could apply a number of the principles behind Sony's success to help a lot of smaller companies in Japan become more global and innovative. I guess this is what helped prepare me for the leap, re-focusing my vision for the new challenge ahead.
Our MBA continues to build strong connections with Japan, including our international exchange to Waseda University and the overseas elective with GLOBIS.  What reason would you give for Chinese and international MBAs to go to Japan?
NI: Japan is interesting. Due to years of it being a closed culture, many unique characteristics, and even business models, have developed in Japan. You really have to see these with your own eyes.  And to that I'll add that Japan is best suited to people who have an adventurous spirit.