Integrating and Managing Acquisitions
Date: November 8-11, 2023
Venue: Shanghai
Note: Due to the epidemic, the actual starting time for the courses shall be subject to the notice from the class coordinator.
Participants
The programme is designed for top managers in charge of strategic development for their companies or involved in decision-making on the fundamental issues in M&A, including CEOs, CMOs, business unit heads, strategic planning directors, managing directors, etc.
---
Introduction
The worldwide economic crisis has brought good news and bad news to Chinese businesses. The bad news is that external demand has shrunk considerably, causing distress for many export-dependent enterprises. As for the good news, there is a rare opportunity for high-performing businesses to acquire domestic and foreign businesses and carry out industrial consolidation and upgrade. However, both international and Chinese efforts at corporate development indicate that at least 50% of mergers and acquisitions (M&A) fail to achieve their original objectives. What are the reasons for such a high failure rate, and what lessons can be learned? What are the key strategic issues that have to be properly addressed in order to avoid common pitfalls in M&As and to carry them through successfully? How should Chinese businesses leverage M&A, a double-edged sword, to build up their competitiveness? 
---
Programme Coverage
M&A: Why to do it and how to do it
The track record of M&A deals
Overseas investment and M&A

Process, steps and risks of M&A
Opportunities and pitfalls of overseas M&A
Due diligence in M&A
Valuation and value creation in M&A
Financing channels and application of financial instruments in overseas M&A
Acquisition: planning, process and completion of transaction

Overseas M&As by Chinese companies: strategic analysis, trends and driving factors
Post-merger integration
The transition phase: management of change
Key challenges in human resource management
Integration management
Moving from toolkits to action
---
A certificate of completion will be awarded
---
Programme Fee
RMB 49,800
Programme Fee includes tuition, case licensing fees, lunches, stationery, other course materials, and interpretation and translation fees if required. The full fee must be paid within two weeks upon receipt of the payment notice. Applications made within 30 days prior to the start of the programme require immediate payment. CEIBS reserves the right to amend information on this programme including price, discount, date, location, faculty, daily schedule and other details.
---
Contact Us
Shenzhen
Tel: (86 755) 3699 5199
Email: exed@ceibs.edu
Address: Suite 10A, Taihua Wutong Industrial Park, Gushu Development Zone, Hangcheng sub-district, Baoan, Shenzhen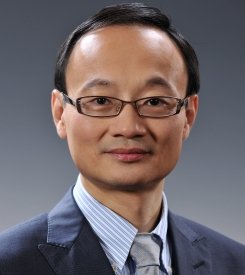 ZHANG, HUA
Associate Professor of Finance, CEIBS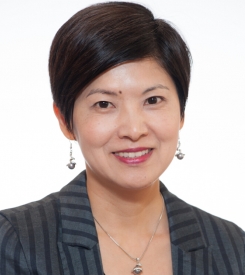 CHIANG, FUNG TUNG FLORA
Professor of Management, CEIBS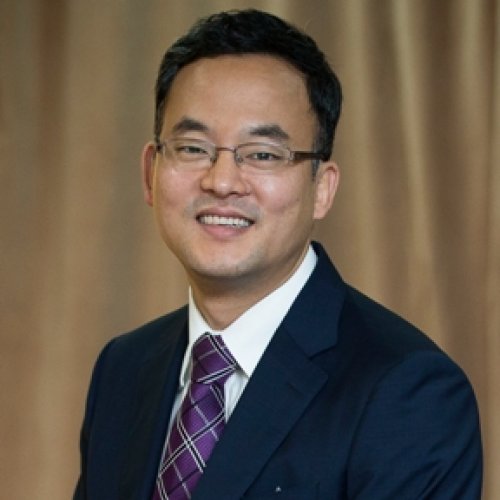 Kim, Changhyun
Assistant Professor of Strategy, CEIBS
Programme Objective
Merger and acquisition is a strategy adopted by companies globally to meet the needs of dynamic business environment. Companies must understand the reason behind M&A before they even start to think about how to make it work. This programme will provide participants with a strategic perspective of M&A, impart to them a conceptual and practical understanding of the problems and challenges involved in the planning, negotiation and management of M&A, and provide them with practical guidance on managing M&A. The emphasis of the programme will be on the phase following the actual purchase or financial transaction, i.e., the period in which different companies have to work together to create synergies and ultimately additional value that justifies the investment.
---
Programme Benefits
Participants in the programme will:
Gain a better understanding of the role of M&A in corporate development
Be able to organise the M&A decision-making process more effectively
Develop concepts and frameworks for M&A valuation and financing
Learn to screen for suitable and strategically fit acquisition targets
Learn how to successfully integrate the acquired company/assets
Increase their awareness of resistance to change during acquisitions
---
Programme Schedule
Day 1
Morning
Reasons for M&A

M&A: Why and How?

What is M&A?
How is it different from other forms of strategic alliance?
Different types, methods and objectives of M&A
Afternoon
Historical M&A waves that swept through developed economies
Recent trends of Chinese M&As and driving forces
Key factors for success and failure of Chinese M&A efforts
Day 2
Morning
M&A Valuation

Cost and earnings of M&A
Valuation of M&A

Challenges of M&A valuation
Different methods of M&A valuation
Value creation in M&A

Financing the Acquisition and Payment

Options of fundraising
Payment and risk control
Afternoon
From Planning to Closing

Pre-acquisition planning

Target selection and assessment
Setting-up the M&A infrastructure
key negotiation issues

First steps in the acquisition process

Managing due diligence
Assessing organisational and cultural fit
Human capital audit

From Closing to Integration

Patterns of post-merger integration

Preservation, absorption or "best-of-both"?
Developing the PMI Roadmap
Planning the first 100 days

Integration management

The role of senior executives
The role of the integration manager
The role of the integration team
Day 3
Morning
Post-Merger Integration as a Change Process

The Transition phase: management of change

Creating vision for the new organisation
Key steps in the integration roadmap
The M&A leadership challenge

Mobilizing organisational energy

Managing the "merger syndrome"
Dealing with the "hard" truth
Creating inspiration and involvement
Afternoon
Key Challenges in Human Resource Management

Key personnel issues

Communication
Retaining talent
Building new culture

Cross-cultural Issues

Responding to cultural differences
Culture by default or by design?
Tools for managing culture integration
Day 4
Morning
Managing Integration

Leading the PMI process

The role of senior Executives
The role of integration manager
The role of integration team

Linking Value Drivers with Integration Strategy

Determining the degree and speed of integration
Aligning business platforms and key systems
The challenge of integrating tacit knowledge
Afternoon
Moving From Toolkits to Action

Alternative Models for M&A Integration

Should newcomers play by different rules?
Integrating acquisitions in mature markets
Thinking strategically to avoid costly mistakes

What can we learn from experience?

Guest speaker presentation
Building M&A capabilities
Summary of learning points
We reserve the right to adjust the course information (including price, date, location, faculty, course arrangement and other details)
Chinese private enterprises, in the surge of M&A activities, have benefited from government policies or structural advantages in the combined enterprise. Through the learning in this programme, we understand that in selecting a possible merger partner we need to place an emphasis on post-merger synergies, pre-merger analysis and due diligence, then finally confirming the M&A project. The programme also introduced related economic analysis which is useful for the future of the company.
Jimmy Guo
Vice President
Ningbo Joyson Holding Group
This programme helps to understand on how M&A can increase the company value. Through clear case analysis and focused instructions, the topics of selecting M&A target, post-merger consolidation, and assessment of M&A have been systematically delivered. I've benefited greatly from this programme.
Cherry Qian
General Manager
Lanxess International Trading (Shanghai) Co. Ltd.
Only if you know where the risks lie, you are more likely to win. Only if you know how to avoid blindness, success is closer. The programme has taught me what some of the risks and pitfalls are on M&A, ensuring that the first step is down to earth in the right direction.
Gong Min
Operation Strategy Manager
Shanghai Huizhong Automotive Manufacturing Co., Ltd.
With professors with both Chinese and Western backgrounds and participants of high profile, the programme offers not only theories at strategic level, but also practical solutions for effective operations. Business executives who have undergone, are undergoing, or plan to try M&A can all benefit from this programme.
Perry Chen
Manager, Greater China
Nubiola Pigments (Shanghai) Co., Ltd.
Teaching Language
Chinese
---
Admissions Procedures

Applications are requested at least 30 days before the programme start date. Applications are reviewed as they arrive and admissions are subject to the final confirmation of CEIBS. Any applications received after that date will be considered on the basis of space availability. For more information, please contact our Customer Service Team in Shanghai, Beijing or Shenzhen.
---
Cancellations
Any cancellation made 30 days or more prior to the programme start date is eligible for a full refund of programme fees paid. However, the expenses arising therefrom shall be for the account of the applicant or his/her employer. Any cancellation made less than 30 days prior to the programme start date shall be subject to a fee of 20 percent of the total programme fee. After the programme starts, no fees shall be refunded for participants who withdraw from the programme for any reason.
---
Notification
To ensure the continuity of your learning, you are required to make proper arrangements according to the course schedule after receiving your letter of enrollment. We will neither make up lessons for you nor confer you with the certificate of completion if you are absent from the course for personal reasons. CEIBS reserves the right to amend information on this programme including price, discount, date, location, faculty, daily schedule and other details.