New Thinking on Digital Marketing
Date/Venue: 
August 29-31, 2023 / Shanghai
Note: Due to the epidemic, the actual starting time for the courses shall be subject to the notice from the class coordinator.
Participants
This programme is designed for middle-to-top-level managers with a focus on their companies' development, transformation and marketing in the digital era. Typical participants include senior executives such as general managers, chief marketing officers, marketing VPs, marketing directors, directors of markets, marketing managers, and brand managers.
---
Introduction
The booming digital economy is becoming a new economic driver. Spurred on by the internet, big data and artificial intelligence, an array of new marketing paradigms, including digital marketing, e-commerce live-streaming, personalised products, private communities, omni-channel marketing and AI marketing, are continually upending and side-lining companies' traditional marketing philosophies and practices. At the same time, the COVID-19 outbreak has pushed companies towards digital transformation. In order to drive sustainable development, firms need to delve into their underlying business logic and think deeply about how to harness data technology to empower marketing.
This three-day programme will focus on the evolution of scenario marketing in the era of the digital economy and the opportunities that may arise around areas such as AI and big data, e-commerce live-streaming and platform transformation. Classroom lectures will be combined with group discussions and case studies to help participants explore the latest marketing strategies and trends in the era of the digital economy.
---
Programme Coverage
Business logic
The evolution of scenario and traffic thinking
Micro-moments
Platform business models
UGC-based social media
AI and big data
E-commerce live-streaming and platform transformation
---
A certificate of completion will be awarded
---
Programme Fee
RMB 34,800
The programme fee includes tuition, case licensing fees, lunches, stationery, other course materials, and interpretation and translation fees (if required). The full fee must be paid within two weeks upon receipt of the payment notice. Applications made within 30 days of the start of a programme require immediate payment. CEIBS reserves the right to amend information about the programme, including price, discounts, dates, location, faculty, daily schedules and other details.
---
Contact Us
Shenzhen
Tel: (86 755) 3699 5199
Email: exed@ceibs.edu
Address: Suite 10A, Taihua Wutong Industrial Park, Gushu Development Zone, Hangcheng sub-district, Baoan, Shenzhen
Wang, Qi
Professor of Marketing
BDepartment Chair (Marketing), CEIBS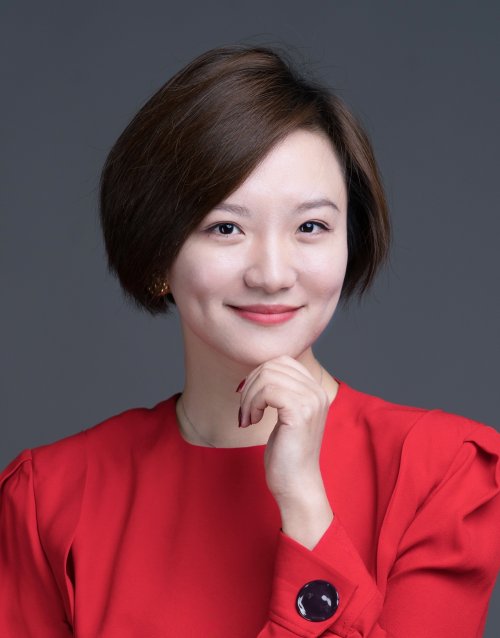 Wang, Yajin
Professor of Marketing, CEIBS
Research Area Director of ESG
Programme Co-Director of CEIBS-Tencent Joint Programme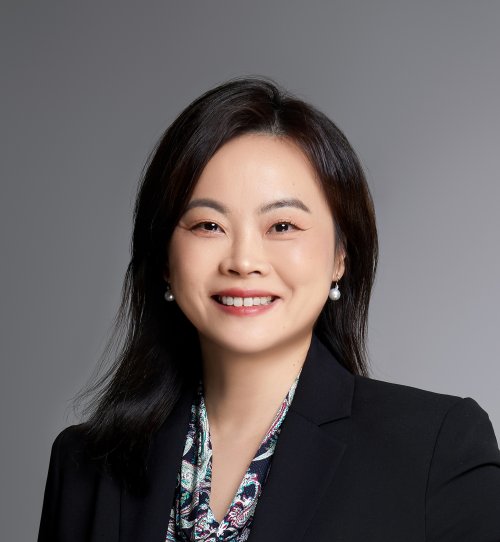 Zhang, Lingling
Assistant Professor of Marketing, CEIBS
Programme Objective
This programme aims to analyse numerous increasingly complex marketing scenarios and provide participants with insights into the latest marketing concepts, logic, practices and trends in the digital era so they can create more value for their enterprises.
---
Programme Benefits
Through this programme, participants will gain an understanding of:
The evolution of business logic in the digital era and delve into the underlying business logic
New scenarios and traffic
How AI reshapes contacts, connections and communities
The tribe of Chinese Gen-Z consumers
The latest progress in data technology and the present and prospects of its application in the market
How to leverage new media to improve the marketing effect
How to apply big data thinking to improve customer management
---
Programme Schedule
Day 1 :New Thinking on Marketing and the Evolution of Scenarios
Morning
Business logic
Customer acquisition and retention
Scenario and traffic thinking: past, present and solutions
Afternoon
The customer's electronic footprint
Micro-moments
Electronic footprints
Reaching consumers with text, graphs, and audio and video data
Insights into consumers using physiological data
How should B2B and B2C companies utilise micro-moments to capture customers?
Which type of data should enterprises mine internally?
Which type of external data should enterprises collect?
Day 2:Digital Connections
Morning
Intelligent push and short videos
Evolution of connections
Search
Intelligent recommendations
Judgment on people and things
Data tags
User profiles
Product portraits
Innovations in short video content
Robot behaviour
Case: Douyin and other companies testing the water in short video/live-streaming markets (1)
Afternoon
E-commerce live-streaming, user stickiness, and O2O integration
The past and present of e-commerce live-streaming
The uniqueness and commercial value of live-streaming data
The logic behind new retail formats
Online traffic and offline conversion
The gamification of marketing schemes
Digital products and channels
Combining new and old media for branding
How can the UGC community create user stickiness?
Case: Douyin and other companies testing the water in short video/live-streaming markets (2)
Case: The distribution system of an electric vehicle brand
Day 3:Gen-Z Community of Interest, Platform Transformation, and Data-Driven Business
Morning
Data-driven customer value and platform transformation
Differences between a platform and an intermediary
Challenges in and solutions to platform transformation
How to identify valuable customers
From traffic to traffic retention
Misconceptions about big data reports
Pitfalls in enterprises' digital transformation
Present prospects for AI application in various scenarios
What AI and big data can and cannot do at this stage
Where will AI go next? Which businesses will be affected?
Case: CRM data mining across a frequent customer system in a traditional B2C industry
Case: An online bank's AI-driven customer acquisition and reactivation of its existing customer base
Afternoon
The mind-set of Gen-Z mobile phone users and business opportunities
ACGN and the mind-set of Gen-Z
Subculture: Chinese style manga, fandom and text cosplay
Gen-Z's language characteristics and cultural preferences
Pan-entertainment tools: food, music, dance, cartoon, games, comics and light novels
Gamified traffic channels
Immersive consumer co-creation
Virtual idols
Virtual employees and colleagues
The combination of AI and virtual humans
Case: Bilibili
We reserve the right to adjust the course information (including price, date, location, faculty, course arrangement and other details)
Teaching Language
Chinese
---
Admissions Procedures

Applications are requested at least 30 days before the programme start date. Applications are reviewed as they arrive and admissions are subject to the final confirmation of CEIBS. Any applications received after that date will be considered on the basis of space availability. For more information, please contact our Customer Service Team in Shanghai, Beijing or Shenzhen.
---
Cancellations
Any cancellation made 30 days or more prior to the programme start date is eligible for a full refund of programme fees paid. However, the expenses arising therefrom shall be for the account of the applicant or his/her employer. Any cancellation made less than 30 days prior to the programme start date shall be subject to a fee of 20 percent of the total programme fee. After the programme starts, no fees shall be refunded for participants who withdraw from the programme for any reason.
---
Notification
To ensure the continuity of your learning, you are required to make proper arrangements according to the course schedule after receiving your letter of enrollment. We will neither make up lessons for you nor confer you with the certificate of completion if you are absent from the course for personal reasons. CEIBS reserves the right to amend information on this programme including price, discount, date, location, faculty, daily schedule and other details.