Our Role
A hub for research and applied knowledge in the burgeoning field of business analytics and intelligence in the digital economy era
A platform to encourage dialogue and exchange among academics and the business community
A multi-enterprise learning association 
Accumulate distinctive industry resources through active participation and exchange between member companies
Focus on interdisciplinary research (strategy, operations, investment, marketing, organisation transformation, human resources, etc.)
Mission
Meet urgent learning demands from alumni and sponsor companies
Advance CEIBS' theoretical and practical research in digital economy
Facilitate the sharing and promotion of the latest research achievements and best business practices 
Expand cooperation and alignment with government, various research institutes and organisations
Promote organisational transformation and development in digital economy
Co-Directors
Fang, Yue
Professor of Economics and Decision Sciences
Department Chair (Economics and Decision Sciences), CEIBS
Co-Director of CEIBS Centre for Digital Economy and Smart Enterprises
Programme Co-Director of Digital Transformation Programme
Prof. Yue Fang is Professor of Economics and Decision Sciences at CEIBS, Department Chair of Economics and Decision Sciences, and Co-Director of CEIBS Centre for Digital Economy and Smart Enterprises. Prior to joining CEIBS, he was tenured professor and taught at several universities in the United States and Australia. He also held positions as Research Fellow at MIT International Financial Services Research Centre (IFSRC), MIT Leaders for Manufacturing (LFM) programme, and the Energy Information Administration (EIA) at the US Department of Energy. Professor Yue Fang has served as the executive director of a US energy hedge fund for a long time from 2005 to 2018. He has also provided consultation for GE Capital, Intel Capital, AT&T and other multinational and domestic corporations as well as financial institutions. 
Prof. Fang received his B.S.in Applied Mathematics from Tsinghua University, M.S. in Operations Research and Ph.D. in Decision Sciences from MIT Sloan School of Management. His research and teaching interests include decision analysis, big data, digital transformation and innovation, fintech and financial engineering, among others. During more than two decades of his academic career, he has taught exclusively for MBA and Master/Ph.D. programmes including Finance MBA (FMBA) and Executive MBA (EMBA). Prof. Fang has published intensively in internationally renowned journals, and his recent book "Digital Leadership" was published by Oriental Publishing Center in October 2019.
Prof. Fang is actively involved in several academic organisations including The American Finance Association, The Econometric Society, The American Statistical Association, The International Institute of Forecasters, and Decision Sciences Institute. His extensive scholarly record has been supported by the U.S. Department of Energy, the Centre for Asian and Pacific Studies, Olsen and Associates, the Shanghai Futures Exchange, and a variety of public and private corporations and organisations. He has received the PW Pipe Outstanding MBA Teaching Award and the Scharpe Research Excellence Award among many other accolades for teaching, has been awarded research grants and has been lauded for excellent performance during his academic career.
HAN, JIAN
Professor of Management, CEIBS
Co-Director, CEIBS Centre on China Innovation
Co-Director of CEIBS Center for Digital Economy and Smart Enterprises
Programme Co-Director of Advanced Management Programme
Programme Director of Chief Human Resource Officer (CHO) Programme
Dr. Jian Han is Professor of Management of CEIBS. She received her Ph.D. with concentrations on Human Resources Management and Social Statistics (minor) from the School of Industrial and Labor Relations, Cornell University.
Dr. Han specialises in strategic human resource management and organisational transformation. Her research in HRM and organisational behaviour has been published extensively in scholarly journals including Journal of Applied Psychology, Journal of Business Ethics, Human Resource Management, Human Resource Management Review, International Journal of Human Resource Management, Journal of Management Education, Journal of Management Studies, Journal of Organisational Behaviour, Organisational Research Methods, Personnel Psychology, Academy of Management Best Paper Proceedings, Management World (Chinese), Journal of Management Sciences(Chinese), Harvard Business Review China (HBRC), Tsinghua Business Review, and CEIBS Business Review. She also contributes book chapters in organisational change, compensation and benefits, employee recruitment, workforce diversity management and innovation, and cross-cultural management. Dr. Han has presented more than 30 papers at leading international management conferences. Her work has been cited by CNN, Financial Times, Fortune, China Daily, CCTV, and China Business Review. Dr. Han is currently the academic director of the CEIBS Chief HR Officer Programme (CHO).
Dr. Han has also received several teaching and case-writing awards, such as the 2018 Teaching Innovation Award from the Human Resources Division, Academy of Management (AOM) Annual Conference, the 2018 CEIBS Teaching Excellence Award, the First-prize Winner of the 2011 National Case Competition on Case-based Teaching in Business Administration and Theory-building, China, the 2012 European Foundation for Management Development (EFMD) Case Writing Award, and Nominated Case Award for 2018 Global Contest for the Best China-Focused Cases.
In addition to teaching and research, Dr. Han has been actively involving in professional service. Since 2018, she has served in the editorial board of the Journal of Vocation Behaviour. She has also been an active contributor to the World Economic Forum (WEF). Since 2012, she has served on various WEF's global expert councils.  In 2017, Dr. Han was ranked among the list of 30 global "thought leaders that most likely to shape future business model" by Thinkers 50 Radar. She also received the CEIBS Service Excellent Award for Faculty Members in 2018.
Forums organized and supported by the Centre in 2019 (partial activities)
CEIBS Insights | Smart Business in the Digital Era
EMBA Insights | Organisation Transformation in Digital Economy
CEIBS Innovation Forum | What Remains Changed and Unchanged in Digital Economy and Smart Business
CEIBS Innovation Forum | New Opportunities of Smart Service 2B & 2C 
CEIBS Insights | A Brief History Intelligence
CEIBS Insights | Digital Transformation of Organisation and Human Resource
CEIBS CHRO Forum | Excellent HR: Dealing with the Uncertain Era
Company Visits/Exchanges | Microsoft, Suning, Better Life, IBM, Sany, Bosch
CEIBS Innovation Forum | Breakthrough: Industrial Internet and Smart Business
 
CEIBS AMP New Year Symposium | Enterprise Transformation and Remolding in the Digital Era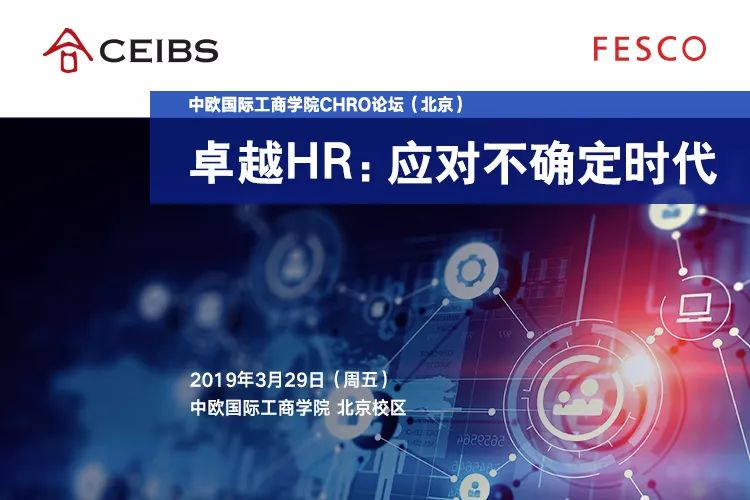 Cases:
Case (CI-418-046): Smart Retailing and Transformation of Suning's Human Resources by Professor HAN Jian and case writer ZHANG Chi (2018)
Case(CI-418-047): Suning's Retail-centered Multi-Concentric Circular Strategy and Human Resource Management (A) by Professor HAN Jian and case writer ZHANG Chi (2019)
Case(CI-419-004): Suning's Retail-centered Multi-Concentric Circular Strategy and Human Resource Management (B) by Professor HAN Jian and case writer ZHANG Chi (2019)
Case (CI-418-011): Wanda's strategic implementation: organisation, information system, and talent management by Professor HAN Jian, GUO Ping, and ZHAO Ziqian (2018)
Case (CI-318-080): Suning's Digitial Transformation: From Traditional to Smart Retailing  by Professor FANG Yue, Professor BAI Guo and case writer Dr. RUAN Liyang (2019)
Case (CI-618-077): SAIC MAXUS:Pioneer of China's C2B Automobile Manufacturing by Professor FANG Yue and case writer Wendy QIAN (2018-11-06)
Case (CI-519-037): Suning: From Offline to Omni-Channel Retail Transformation and Integration of Offline and Online Scenarios by Professor Eric FANG and case writer Dr. RUAN Liyang (2019)
Case (CI-519-039): Suning's Omni-Channel Digital Marketing by Professor Eric FANG and case writer Dr. RUAN Liyang (2019)
Articles:
White Paper of JD Group's Digital Transformation by Professor HAN Jian and JD Group (2019)
How will 100 Million People Tackle the Uncertainty in the Displacement of Manpower by AI Technology? by Professor HAN Jian (originally published in June, 2019 in The Economic Observer, http://www.eeo.com.cn/)
Books: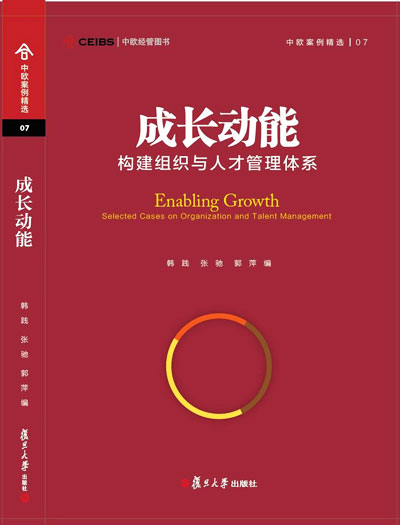 Column articles on CEIBS Business Review by Digital Economy and Smart Enterprises Research Center:
1st Issue: Leading the Transformation of Digitization and Digitalization: Are You Ready? By FANG Yue and JIANG Yucheng (July, 2019)
2nd Issue: Suning's Breakthrough: Digital Retail Transformation Driven by Technology Innovation by WANG Junjie and JIANG Yucheng (August, 2019)
3rd Issue: Middle-Platform Strategy: A Powerful Strategy for Enterprise's Digital Transformation by FANG Yue and MA Xiaodong (September, 2019)
4th Issue: Job Transformation in the Science and Technology Wave by HAN Jian and GUAN Yiqian (October, 2019)
5th Issue: Blockchain: The Right Time for Actual Application and Business Empowerment by FANG Yue and CUI Xiang (November, 2019)
6th Issue:  Enterprise's Survival Logic in the Digital Era by GONG Yan and LV Xinghang (December, 2019)
7th Issue: Digital Supply Chain Wins the Future by ZHAO Xiande, HUANG Ying and LV Xinghang (January, 2020)
8th Issue: Digital Supply Chain: the Way to Win Competition for Enterprises by ZHAO Xiande, HUANG Ying and LV Xinghang (Febuary, 2020)
9th Issue:  Big Data and Location Intelligence: Help Enterprises to Implement Digitalization by FANG Yue and WANG Hao (March, 2020)
10th Issue:  Creating a Secure Future Data Ecosystem by FANG Yue, GAO Duo and LV Xinghang (April, 2020)
11th Issue:  Are You Ready for a Disruptive Emergency? by FANG Yue, LV Xinghang and ZHANG Li (May, 2020)
12th Issue:  Leadership Improvement Under the "New Norm" of Remote Work by FANG Yue, LV Xinghang and ZHANG Li (June, 2020)
13th Issue:  The Soft Power that Cannot be Ignored in Enterprise Digital Transformation by HAN Jian and GUAN Yiqian (July, 2020)
14th Issue:   How to Deal with the Threats and Opportunities of Digital Disruption? by FANG Yue and LV Xinghang (August, 2020)
15th Issue:   Block Chain: Innovation of Anti-counterfeiting and Traceability to Ensure Good Money Drives Out Bad Money by RUI Meng and YIN Wenqiang (Septembert, 2020)
Benefits for Member Companies 
Priority in using the research centre's research output (cases, reports, papers, monographs etc.)
Dispatch part-time research fellows to participate in relevant case development and research programme
Attend regular case studies and roundtables the centre organises for member companies 
Priority participation in seminars, summits and other academic exchange activities organised by the centre
Other benefits available to CEIBS sponsor partners
China Europe International Business School
Centre for Digital Economy and Smart Enterprises
699 Hong Feng Road, Shanghai 201206 (Map)
Tel: +86 21 2890 5324
Email: zlilian@ceibs.edu