CEIBS Welcomes MBA2017 Class
Monday, August 10, 2015
CEIBS Welcomes MBA2017 Class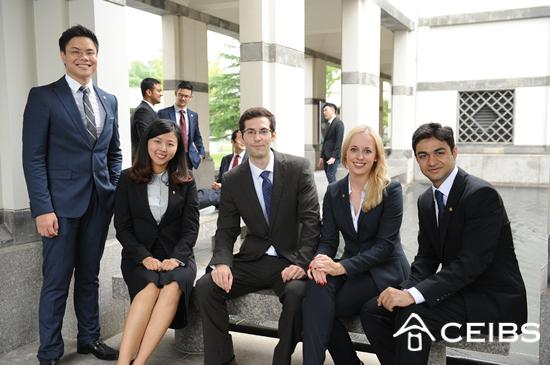 August 10, 2015. Shanghai – Students enrolling at their parents' alma mater, a 32% international class with first timers from Jamaica, Nepal and Kenya, plus a historic number of students with entrepreneurial backgrounds. Meet the CEIBS MBA Class of 2017!
They were officially welcomed aboard today: 195 students from 27 countries. Among them were seven whose parents are CEIBS alumni; and 20 who already have start-ups under their belts.
Highlights from the event:
CEIBS President Li Mingjun, along with Dean and Vice President Ding Yuan shared the secret of the school's success over the past two decades and encouraged each new student to "leave your mark and redefine who you are".
 
CEIBS Executive President Prof. Li Mingjun during his opening remarks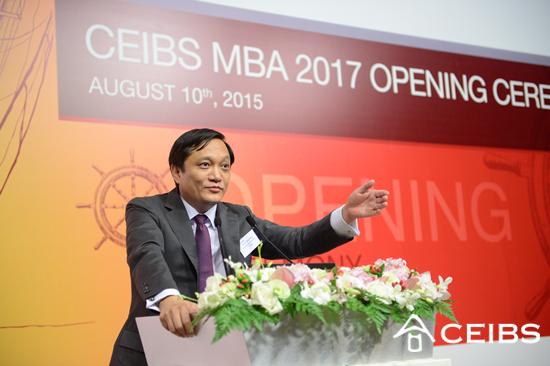 CEIBS Dean & Vice President Prof. Ding Yuan
Keynote speaker Mr. Serge Dumont, Vice Chairman and Chairman Asia Pacific for Omnicom Group Inc., and Prof. Lydia Price congratulated students on being at the right place at the right time. China, they noted, is significantly altering global power – something that is unprecedented in history. Everyone, they added, should be prepared to embrace the changes of this great age. They encouraged students to be brave, and to try and keep an open mind for the changes ahead.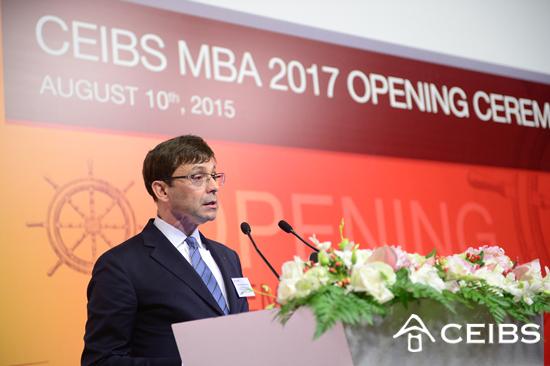 Mr. Serge Dumont, Vice Chairman, and Chairman Asia Pacific, Omnicom Group Inc.

Acting Chair of CEIBS Department of Marketing Prof. Lydia Price
    


Alumni representative Mr. Eddie Huang (MBA 1999), Principal in the Shanghai Office of McKinsey & Company.

Jane Kwok (MBA 2016, HK) speaking on behalf of her class, urged incoming students to not only focus on academics but to also try different aspects of MBA life.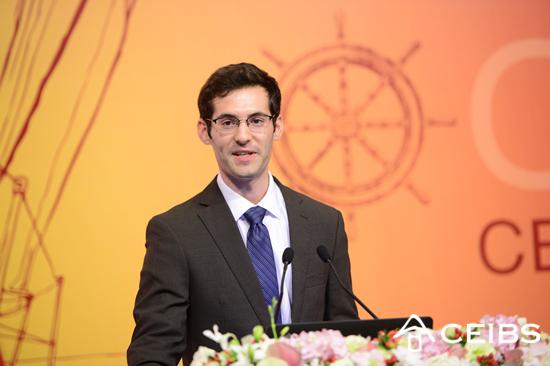 Jesse Miller (US), who represented MBA 2017, spoke about the great opportunities in China and how a CEIBS MBA programme can fulfil his "China Dream"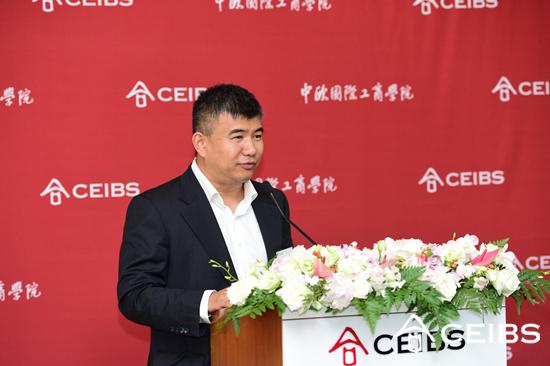 Right: Mr. Shi Jianming (MBA1999), Managing Director of Morningside Venture Capital, telling the audience what he learned from CEIBS and why he endorses the school. This year there were more types of scholarships than the year before, and more sponsored by CEIBS alumni. Nearly 40% of the class benefitted from 20 different types of scholarships.