CEIBS Celebrates Healthcare Innovation in China with Inaugural CHIP Awards
Saturday, December 20, 2014
CEIBS Celebrates Healthcare Innovation in China with Inaugural CHIP Awards
December 20, 2014. Beijing – Innovations in medical devices, data collection and healthcare management were among the winners of the inaugural China Healthcare Innovation Platform (CHIP) Awards initiated by the CEIBS Centre for Healthcare Management and Policy and its Director Professor John Cai.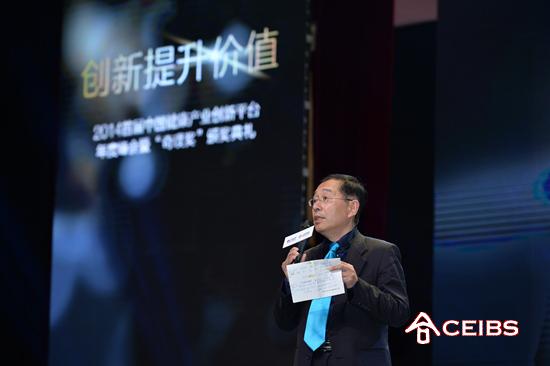 Prof John Cai
As China moves forward with significant reforms to its healthcare policies, the Centre plays an important role in strengthening the connections between enterprises, investment, academic research and government policy makers. The CHIP Awards are intended to help enable the development of innovative practices and policies in China's healthcare sector. The 66 entries submitted for consideration went through a rigorous judging process. Besides setting an example in innovation, award winners had to achieve economic and social benefits, and their results had to be benchmarked and have potential for wider practical implementation.
"The CHIP award winners are an indicator of the direction of future healthcare reform," said Mr. Zhong Nanshan of the Chinese Academy of Engineering. "They can also provide some guidance for government policy."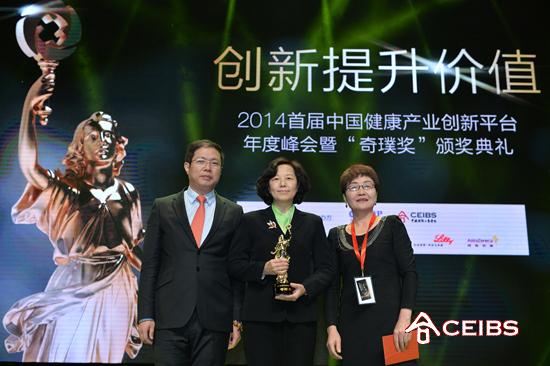 The 2014 CHIP Award winners are as follows:
- Hospital Services: The First Affiliated Hospital of Wenzhou Medical University;
- Doctoral Services: Dr. Song Donglei, who is making a difference through innovative medical practices;
- Pharmaceutical Industry: Shanghai CP Guojian Pharmaceutical Co., Ltd.;
- Medical Device: Sinocare's D-nurse glucose metre;
- Medical Information: IVT'S mobile health management & rescue system;
- Healthcare Industry Development: Dian Diagnostics, a third-party inspection institution;
- Healthcare Policy: Beijing public hospitals' medical reform pattern;
- Public Welfare Healthcare Service: The Gospel Hospital of Luzhou and The Affiliated Hospital of Luzhou Medical College;
- Special Award of Merit: The Social Development Department of the National Development and Reform Commission, for The 40th Document issued by the State Council in 2013: An Important Paper to Push Forward the Development of China's Healthcare Industry
The panel of judges included former CEO of CR Healthcare Feng Tang, CEO of DXY.CN Li Tiantian, and CEO of Dian Diagnostics Chen Haibin and they also attended the awards ceremony. Keynote speakers included CEIBS Executive President Professor Zhu Xiaoming, and CEIBS Baosteel Chair Professor of Economics Wu Jinglian and President Pedro Nueno addressed the ceremony via video. Siemens, Eli Lilly and Astra Zeneca provided support for the event.