I graduated from the CEIBS EMBA programme last September. Studying was a luxury for me, a middle-aged mother with two children, commuting between Beijing and Shanghai and working many hours overtime and overseas. Several times over the past two years I thought of giving up. However, study proved to be so addictive that the two years went by quickly. After graduation, I enrolled in the post-EMBA programme, which I am still participating in. I have wanted to write about my EMBA study experience many times over the past two years, but I hesitated in putting my pen to paper. How should I start? I have so many wonderful memories of my CEIBS EMBA life!
ENROLLMENT
I first got the idea of returning to school when I was 40 years old. I knew nothing about an EMBA or business schools. People who were very familiar with business school study suggested that since I wanted to go to a Chinese business school, I should apply to CEIBS, which they said is the best in China.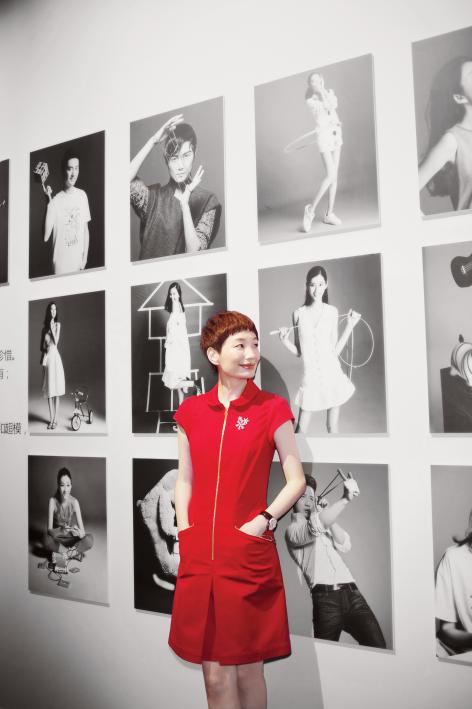 I first needed to pass the entrance examination. The written examination came first. The week before, every evening as I was preparing to face questions about mathematics, I suddenly felt myself reliving the time when I was preparing for the college entrance examination. As I continued studying, I found that most of the test questions were more about logic than purely mathematics, which gave me some hope.
I had heard that two-thirds of examinees fail the written examination. Fortunately, I was among those who passed, and I proceeded to the interview. I was asked by Professor Terence Tsai: Why do you want to do an EMBA? To get a promotion? A salary increase? Frankly, I hadn't thought that much about why I wanted to go back to school; I was merely feeling an emptiness and wanted to fill my heart with something while I was still young. So I told him that my reason for pursuing an EMBA was simply to make myself stronger and more skilled so my professional life would be less difficult. The professor laughed when he heard this, because no one else he had interviewed had given that answer. On my 41st birthday, September 17, 2011, my classes at CEIBS and my two-year life as a weekend student began.
TAKING CLASSES
During the programme's opening ceremony, the Dean gave a powerful speech: "Welcome to the CEIBS EMBA. For business leaders, this is a new platform for thinking, where experiences and traditions are combined with knowledge." He then added, "No matter who you have been elsewhere, you are only a student here. Please address each other by name instead of title because in school you have only one identity: student."
CEIBS is famous for its rigorous academic standards. The two-year CEIBS EMBA has 14 required courses and 5-6 elective courses, each involving assignments and examinations. Students must also pass an oral thesis defense in order to graduate.
Although I felt I was diligent, I was really anxious about getting up for class at 7 am every weekend, especially when on an overnight business trip or when working overtime.  Occasionally when I was late, I would tiptoe guiltily into the classroom. The average age of my classmates was about 40. Whereas before, in my earlier school days, the classroom had been full of boys and girls full of youthful exuberance, sporting ponytails, shoulder-length hair or crew cuts, our business school classroom was now all wrinkles and white hair. Many carried hot drinks and mobile phones. It all meant one thing: years of experience.
TAKING EXAMINATIONS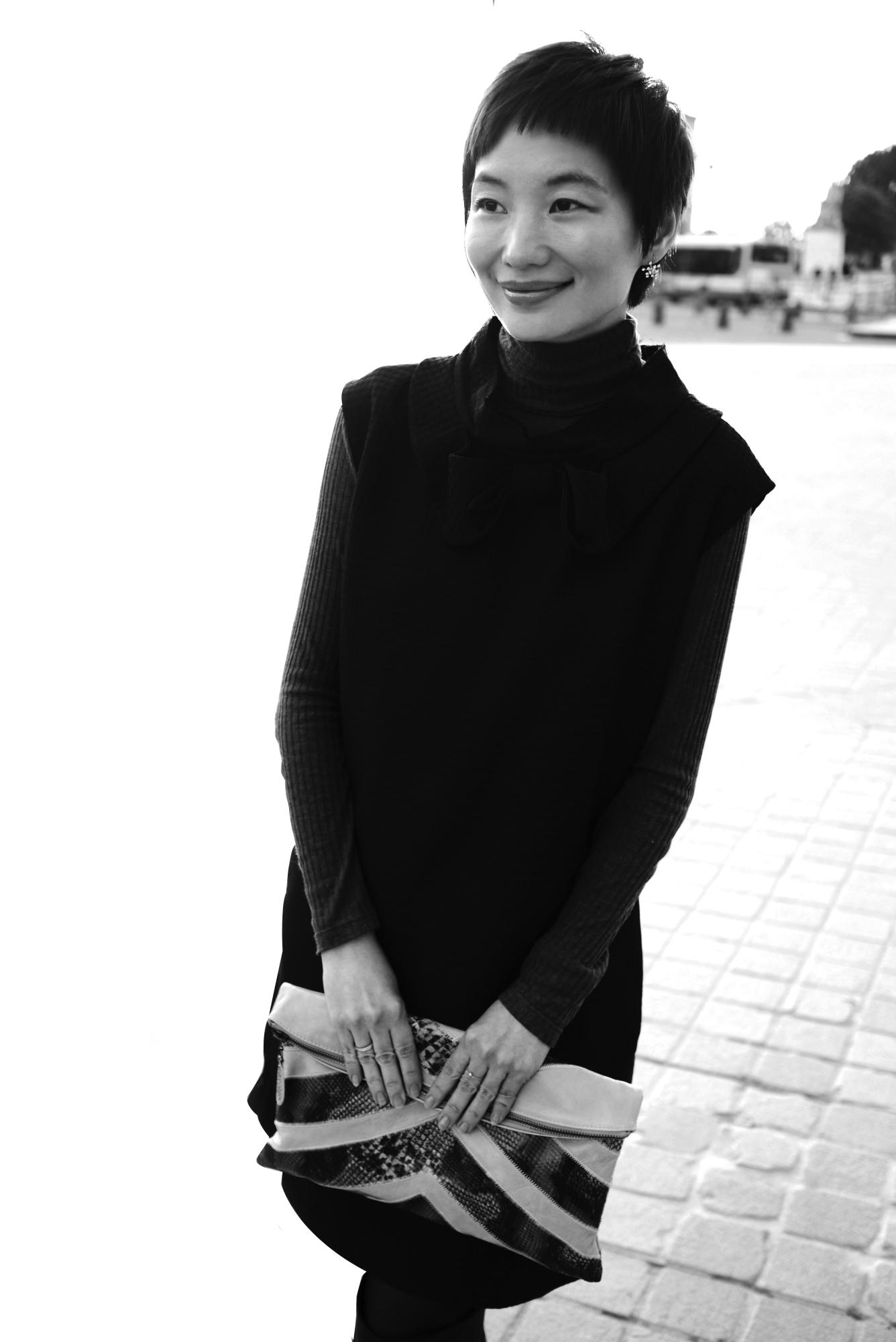 Strategic Management Accounting is taught by Professor Xu Dingbo. He's from Hunan Province, and his cases and test questions often mention Xiangsi Mountain, which is where his hometown is located. Prof Xu is very good at presenting the profound in a simple way. He is very knowledgeable about Chinese traditional literature, and occasionally shares a classic Chinese poem or lyric in his presentations.  Prof Xu also assigns extremely difficult papers with complex calculation problems.
"Though you yourselves are not accountants, through four days' study in my class, you will learn how the accountants in your companies do their accounts. You should learn it yourselves first," Prof Xu told us.
Then, he would write a long formula on the board and in his Hunan-accented Chinese he would say, "How can this stump you? It is only at the level of primary school mathematics! I am quite sure it should be a piece of cake for you elites at CEIBS!" I would let out a deep sigh, certain that in the future I will not be able to tutor my daughter in mathematics.
There is another Professor Xu, Prof Xu Xiaonian, one of the most renowned economists in China today. He taught us macroeconomics and listening to him lecture over the course of four days, we were enraptured.
We thought the exam for this course might be easy to pass, since it would be about economic concepts. However it proved to be one of the most difficult in our two years at CEIBS. It covered both concepts and calculations. We all wondered why there were so many micro calculation questions in a macroeconomics exam!
Prof Xu Xiaonian once joked that words and numbers were originally a couple, because words formulated concepts, which should be interpreted and proven by numbers.
FOUR BROUGHT TOGETHER BY FATE
I belonged to CEIBS 2011 Beijing Class 4 which had 68 students, most of whom were from Beijing, though some were from many other cities across China. It took me a year to be able to learn everyone's name. However, we nicknamed our class Four United by Fate. The word Four indicated our class number, CEIBS brought together China and Europe, and fate had taken us from all over the world to our classroom.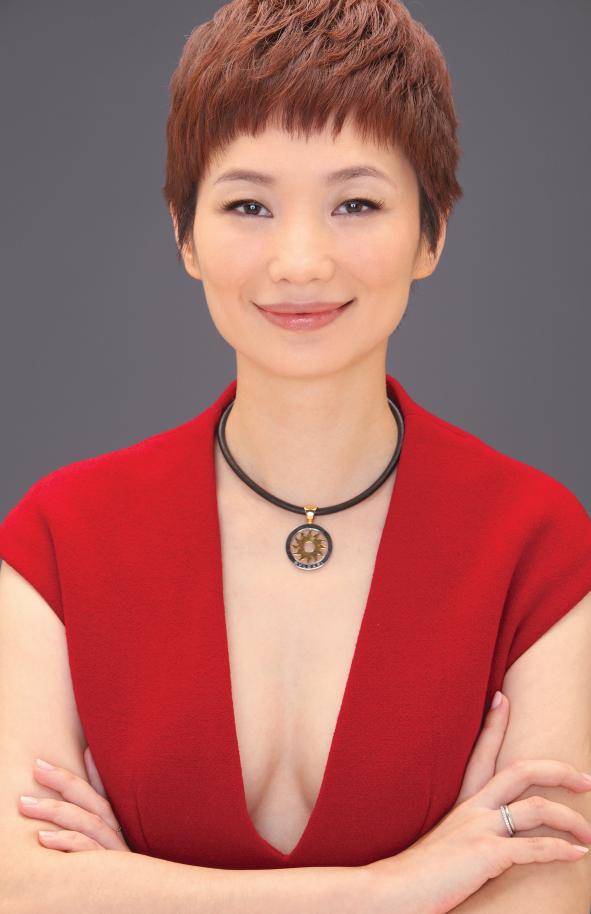 Perhaps only those who are middle-aged romantics will be moved by the fact that 60 to 70 people came together for two years to take classes, do examinations, hold discussions and share ideas.
One evening in early autumn we got together to watch fireworks. The colourful night sky was beautiful; every firework was like a wonderful dream from our younger days. There were so many beautiful stars twinkling above Beijing. We were suddenly all very quiet; it was a bittersweet moment. As we appreciated the beauty of the night sky overhead we also became acutely aware that our youthfulness had slipped away.
One Saturday we climbed Xiangshan Hill together after class with Professor of Finance Zhang Yimin. Though climbing is one of the things I fear most, I was persuaded to go. Halfway to the top, I was already out of breath. Fortunately some classmates stopped to keep me company. It rained as we made our way downhill. The path was very slippery, so we walked slowly, hand in hand. After so many years, we had become unaccustomed to holding hands with others. But in that twilight, it gave us a warm feeling that reminded everyone of their school days.
WHAT I GAINED FROM MY EMBA STUDY
I gained many things from my EMBA study. First, it made me aware of how narrow my views were. Every business school, including CEIBS, is full of hidden talents. There are so many capable people yet so few of them are assertive. When our study began, we were advised to be like sponges, soft, flexible, and ready to absorb ideas and knowledge shared by the faculty and our fellow classmates.
I work in the fashion industry. It is a small, colourful world full of vanity and glamour. I have often felt anxious: Was I mistaken in thinking that my high heels might actually make me taller? Had I worked with too many well-known names too often to avoid becoming unconsciously vain? Could I still recapture the purity of what had originally inspired me?
Having completed two years of EMBA study, I now have a good answer. I have finally realised that both my industry and I have merely been frogs in a well. My classmates helped me to better understand state-own enterprises, private enterprises, manufacturing, finance, real estate, healthcare, IT industry, and so on. Their wisdom impressed me, and I suddenly feel I am very small, in a big world full of many talents.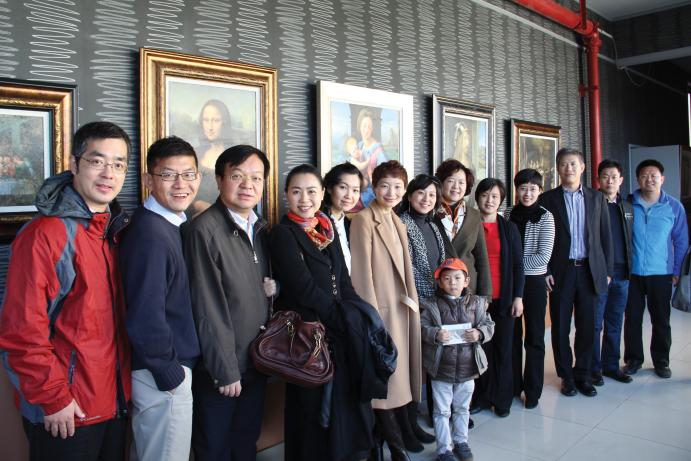 My EMBA study also helped me learn a new way of thinking. In my college days I had majored in liberal arts, and over the past 20 years I have been accustomed to thinking with words and pictures, having left numbers far behind. But many of the EMBA courses forced me to use numbers. At first, I was resistant. I hadn't been aware of my gap in calculation until I was forced to use numbers during my two years of study. Yet this way of thinking is quite an important skill.
Though I kept complaining about having to work with numbers, as the courses proceeded, my mind gradually became more open to them.  I didn't realise the change until my friends remarked on the changes in my way of thinking.
I also decided to make an effort to be a person with ideals and a conscience, who cares about social responsibility.
I have been fortunate to meet many talented, learned professors over the past two years. I really feel that a person's intellectual charisma comes not only from a breadth of knowledge, but also from honesty and self-control, concern about the lives of others, and a strong sense of  social responsibility.
We must begin by taking small steps. We can do something small to improve life rather than complain that  the world is getting worse. I am an avid participant in the charity project our class launched; it's called Portable Art Gallery.
We have established art galleries in the small corridors of some schools for children of migrant workers.  We have hung reproductions of Chinese and foreign masterpieces chosen by teachers who are experienced in aesthetic education. The images are captioned and the children can enjoy them every day when they attend classes. The word 'portable' refers to the fact that every year the images will change. We also invite teachers from colleges of art to give a lecture on aesthetic education every term. This project is neither complicated nor expensive to implement. Over the past two years we have set up portable art galleries in two primary schools. Our first was in Hujialou Primary School's Qingqing Branch. We were all moved beyond words at the launch ceremony when we were saluted by a group of children, each wearing a red scarf.