By Charmaine N Clarke
P2P online lending, crowd funding, QQ coins, Bitcoin, Ali small loan, yu e bao, zhi fu bao; if you don't know what these are, it's time to find out. They're just some of the products and services that have filled the void left by China's traditional banks and, in the process, revolutionised the country's financial system.
Say you run a small business and you need to quickly raise money to buy new merchandise. It's highly unlikely you'll get a loan from any of China's big banks, which have a long tradition of ignoring SMEs. But there are now other routes to take, thanks to the explosion of Internet finance in recent years.  Alibaba's June 2013 launch of yu e bao was one major turning point but there have been other developments behind the scenes that make financing – once reserved for China's wealthy or big business – accessible to ordinary people. This has led to traditional financial services being directly challenged on their turf; in fact Alibaba and Tencent are set to launch banks later this year despite fierce lobbying against the move by the big banks. Their concern is understandable. "Alibaba and Tencent are Internet giants. Alibaba has more than 300 million users, Tencent has more than 500 million. If they combine their Internet bases they can create miracles in Internet finance. So the big banks are under threat," says Dr Gary Liu. He's Executive Deputy Director for CEIBS Lujiazui Institute of International Finance as well as Deputy Director of Shanghai Institute of Digitalisation and Internet Finance.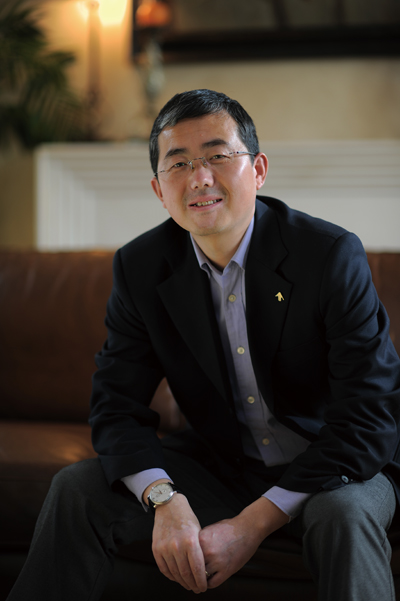 Dr Gary Liu
In addition to taking away banks' existing clients, Internet finance is also luring away their potential clients by tapping into areas they have not traditionally served, for example those in rural China who find it difficult to access large financial institutions located in big cities. Yu e bao, for example, had RMB541.3 billion in subscriptions by the end of this March, making it the largest online financial product with 37.13% of the market's subscriptions for monetary funds, according to the China Internet Financing Industry Report, 2014. Other Internet finance products being offered include Baidu's Baizhuan and Tencent's Li Cai Tong and both also provide platforms through which customers can access information. Tencent, for example, explains products on its Financial Supermarket and then tells customers which third party websites to visit to make purchases.
And while providing access to services has been a major contribution to the country's financial development, according to CEIBS Professor of Finance and Accounting Oliver Rui the benefits from Internet finance are even wider in scope. "Most importantly, it is a part of the reform and liberalisation of the financial system, which is now monopolised by state-owned commercial banks and definitely does not allocate resources efficiently," says Prof Rui who is also Director of CEIBS World Bank China Centre for Inclusive Finance.
Dr Liu agrees. "Internet finance is very important for China, for investors, for the business sector and for the Chinese government even though it's facing challenges in terms of regulations," he says.
In many ways, China's Internet finance landscape is now like America's Wild West of decades past – badly in need of a sheriff to keep the peace. Adds Liu, "We now have zero regulation so everybody can do Internet finance, both the good and the bad." He's among those eagerly anticipating action by the China Banking Regulatory Commission (CBRC), especially for Peer to Peer (P2P) online lending which he thinks is "the most interesting thing about Internet finance in China right now". This is where an online platform charges a fee for bringing together persons who need funds and those who have money to lend. Borrowers repay their loans plus interest and the debt-based transaction is strictly between borrower and lender, with the platform bearing no liability. There is a lot less due diligence done than for credit-based crowd funding schemes (which are just straight forward investment decisions and typically involve larger sums).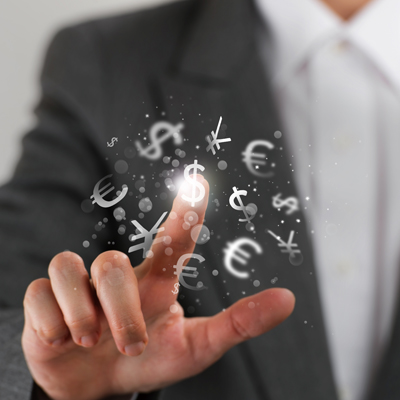 "The focus right now must be on P2P, it's the most important and the fastest growing," urges Liu.  "It has led to a large number of small investments. The entry barriers are low, there is no regulation, so many people are attracted to this. The CBRC needs to act quickly or there will be financial risk. Some firms have already gone bankrupt – some do this intentionally as a way of cheating clients, others fail because they can't manage the risk." The risk has been "tolerable" so far, he says, and if regulators act quickly Internet finance can still be hugely beneficial for the Chinese economy.
All flash, no substance?
The hype surrounding many of these products, and the unquestionable transformation they have made to the way China does financing, has grabbed headlines for at least a year. But just how innovative and competitive are they? Prof Rui isn't terribly impressed.  China only has a comparative advantage when it comes to online payment (for example zhi fu bao), he says. There are about 200 Internet companies now doing third party Internet payment in China, more than in the US. Several years ago the People's Bank of China issued regulations for this fast-growing sector that's at the backbone of China's lucrative e-commerce industry so the risks are controllable. But when it comes to all the others – P2P online lending, crowd funding and the handful of virtual currencies – Prof Rui dismisses them as mere copycats benefiting from the banks being locked into low interest rates. "Now some of these products have the advantage because of the lack of regulation, so they can offer higher interest rates than commercial banks. It's not because they are smart, it's just because they're not regulated, their hands are not tied," he said. "The government has to set up an even playing field otherwise Internet finance firms will continue to enjoy regulatory arbitrage."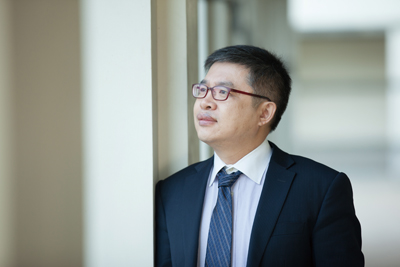 Prof Oliver Rui
That's where interest rate liberalisation comes in. Once banks are free to offer more than the 3% they can offer today, that will change the game. For the past year or so they have seen their customers flock to products that offer 6-7% returns. Prof Rui points out that these rates, often subsidised as a marketing strategy, are not sustainable and have already fallen to 4-5% in some cases.  But the banks are obviously worried. Many have started to offer new products and are also strengthening services which Internet finance players don't provide, for example personalised community level outreach efforts. Some argue that the answer to the banks' problems is to simply hire tech savvy employees, build websites and offer the same services now being offered by Internet finance. "The reason they can't provide these services now is because of the regulations. But maybe in a few years there will be exactly the same regulations for both traditional banks and Internet finance so then the banks will have the advantage," says Prof Rui. "So these Internet finance companies should try to make their money quickly." 
Dr Liu also agrees that eventually banks will come out the winner. "Some of the big banks are panicking, but they won't be 'killed' because Internet finance can't do some of the things they do. If the big banks embrace Internet finance – and sooner or later they will, but it will take time – they can have a good future."  Once interest rates are liberalised within the next two years, he adds, Internet finance "won't be as sexy as it is today".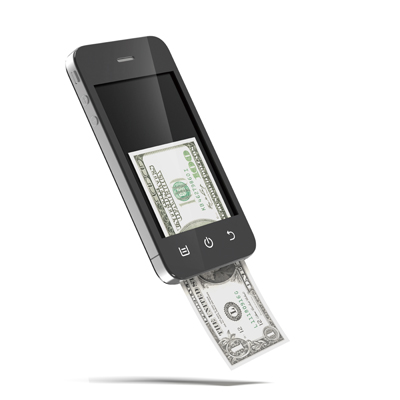 China's Internet Finance Products and Services
Online Payment
This is a platform that meets the needs of both buyers and sellers 
Examples: zhi fu bao used to pay utility bills, Shanghai transportation card used for purchases in additional venues, credit/debit card purchases.
Peer-to-Peer (P2P) Online Lending:
This is usually done on a small scale. Someone who needs to borrow funds outlines how much he needs, why, and the repayment terms. The lender is repaid the loan with interest. This is risky because there are so many loans being made, there is no regulation, and no recourse if the borrower goes bankrupt.
"There are some fake ones; the real ones use the same model as a lending club. The fake ones use the name P2P but sometimes have no connection to the Internet, their operations are primarily offline and are similar to wealth management product. They hire people to sell products, that's something specific to China. So you have to be careful and find out if it's really P2P."
– Dr Gary Liu
Crowd funding:
This is similar to P2P online lending but it's equity financing while P2P online lending is debt financing. Someone may have an innovative idea for a new product but is short on funding. He then pitches the project and asks for investors who can either get one of the finished products, part ownership of the product, a financial return on their investment or combinations of all three.
Virtual Currency:
Well-known examples are Bitcoin and QQ coins. These are virtual items that facilitate online transactions. For example a website may run a promotion and pay participants in "currency" that can only be used to buy its products or services. They can also be traded, either on a small scale among users in the community, or on a larger scale as in the case of Bitcoin.
"A currency is also linked to the issue of sovereignty and the government's ability to manage the macro economy.  Having a single currency for a country is more efficient and that's why most developed countries don't welcome virtual currencies."
– Dr Gary Liu
CEIBS' Focus on Internet Finance
Recognising the central role that the Internet and digitalisation will play in the world's third industrial revolution, CEIBS Executive President Prof Zhu Xiaoming led the team that launched the Shanghai Institute of Digitalisation and Internet Finance (SIDIF) on December 20, 2012. The goal: to be at the forefront of this shift and prepare business leaders across all sectors to maximise the opportunities it will bring. 
Prof Zhu has written a book on the internet revolution and so far the SIDIF has conducted research on P2P Online Lending as well as organised large-scale events on campus (such as the January 2014 Internet Finance Forum) to bridge the gap between stakeholders. Going forward, there are plans to host monthly Internet Finance Salons which will have innovative formats that will give equal weight to research and dialogue.
SIDIF works closely with numerous CEIBS alumni who are in Internet finance related enterprises, drawing on their wealth of practical knowledge and expertise and it welcomes others who want to get involved. The Institute is not only a platform for alumni and research activities but also promotes Internet finance in China in general.