by Lei Na
Wang Meiling was a successful entrepreneur even before launching Haowu.cn, China's first nationwide real estate online-to-offline (O2O) marketing platform, in 2012. In 2007 she was named Chairwoman of Xinbo Group, the parent company for several subsidiaries linked to the real estate sector including Best-team, a real estate services provider, and Boji Park, which provides technology services to businesses and cultural enterprises. She has also served as President of the Business Association of Suzhou Youth in 2010. But Haowu.cn was a turning point in her career. It's a one-stop platform solution for homebuyers, bringing together brokers – for whom it also provides training – brokerage agencies, property managers, listings and even financing.
Within two years after Wang added Haowu.cn to Xinbo Group's portfolio, the marketing platform had expanded its base of operations from Shanghai and Suzhou into 40 cities across the country. Over the years, it expanded overseas into Canada, Australia, the US and the UK, and in February of this year it began cooperating with leading international real estate companies such as RE/MAX, Intero and Lennar.
But one thing hasn't changed. At the company's core is still Wang's business philosophy of "creating, winning and enjoying together". It's reflected in the fact that many of her competitors, who once worried they would be 'enveloped' by her platform, have now become her partners. She's also proud that her efforts to develop Haowu.cn have created jobs for many ordinary people. A big fan of the renowned Japanese entrepreneur and philanthropist Kazuo Inamori, who founded what is now the Kyocera Corporation, Wang tries to incorporate his Buddhist-oriented philosophies into her company culture. Every morning at 8 she shares a few proverbs with staff members in her WeChat Friends' Circle; they're often from Inamori. This may be the power of good that Kazuo Inamori terms "Respect for the Heavens and Love for People", and it is likely part of the reason for Wang's success.
In this exclusive interview, TheLINK speaks with Haowu.cn founder and Xinbo Group Chairwoman Wang Meiling about innovation, technology, the real estate sector, and her unique business philosophy.
TheLINK: What are the different business models of some of the companies that are part of Xinbo Group, in particular Haowu.cn, Best Team and Boji Park?
Wang Meiling: All three subsidiaries you mention follow the platform business model. Best-team offers comprehensive real estate related services such as urban investment promotion, land assessment for real estate developers, and market data on residential and commercial property. Boji Park is a platform that provides comprehensive technology services, mostly in the areas of big data, cloud, and mobile Internet, to businesses and cultural enterprises. Haowu.cn is a real estate marketing platform that leverages the convenience of the mobile Internet to enable everyone to sell a house from anywhere in the world.
TheLINK: Haowu.cn is the first O2O (online-to-offline) real estate marketing platform in China built on the premise that "everyone is a broker". What exactly does that mean? 
After completing a simple registration process which includes real-name verification and providing the specs of the property they want to market, visitors to our website can sell their real estate.  Once the property is sold they receive our commission (normally 0.1% of the sum of the deal). We developed this business model after looking closely at international real estate trends. In the US and the UK, for example, 80% to 90% of real estate transactions are done through independent brokers. Now that we are entering the era of big data, cloud computing and mobile Internet, it is the perfect time for our business model. We want to break away from the traditional methods for selling houses through retail sales offices. We'll do this by aggregating the huge amount of available data to build a national public real estate marketing platform. The Haowu.cn O2O model uses advanced technology to promote properties, register brokers, and look for target customers. It also recruits brokers and provides offline assistance to homebuyers.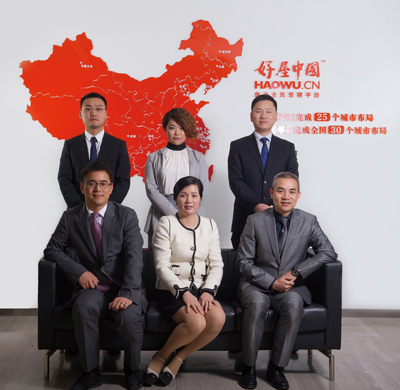 Haowu.cn's Executive Management Team, Wang is front row centre
TheLINK: How does Haowu.cn solve the problem of poorly qualified private brokers?
Our "everyone is a broker" philosophy actually divides brokers into two types: social and professional. Social brokers are responsible for providing information. For example they can submit sales leads about potential property buyers to the website, and get a commission after these customers enjoy the website's services. Actual real estate transactions are conducted by professional brokers. We attach great importance on training our brokers in professional ethics and other skills.
TheLINK: What are some of the marketing innovations Haowu.cn has introduced into the real estate sector?
Apart from broker services, we offer a cloud service platform, a proprietors' management group, Haowu Finance, Haowu Academy, and Haowu Integrated Media. For example, we offer the "proprietors' management group" service, by which our customers enter the proprietor management system after the purchase, and can access our after-sales services online. We'll provide value-added services in collaboration with developers, such as construction progress, decoration products, house delivery, etc to keep customers more closely linked to our services, and get them to recommend more customers. After the delivery of the house, we'll hand over the proprietor management service to the property management company, which will provide efficient service at reasonable prices. We have been very innovative in the services we offer.
TheLINK: Buying a house is the biggest investment that many Chinese will make. How does Haowu.cn choose real estate developers who will help ensure the quality of the buildings you promote? How do you keep costs down so that you can provide more inexpensive options to customers?
Eighty percent of Haowu.cn's real estate partners rank among the top 30 nationwide, which helps ensure the quality of our projects. We hope to form a mutually beneficial platform through which brokers can communicate directly with developers, which helps improve transaction efficiency (see Figure 1 below). The platform also helps developers find a way to spend significantly less money on advertising, and reduces the length of the capital-return cycle, while buyers get more and better housing information. Haowu.cn also provides customer services such as discounts on building materials and home decoration products. Broadly speaking, Haowu.cn wants everyone – customers, developers, and private brokers – to share equally in the benefits of our platform.

Figure 1: Haowu.cn's brokerage model
TheLINK: Haowu.cn has enjoyed rapid development and is now operating in 40 cities in China, plus four overseas markets. What are some of the challenges you have found in such rapid expansion? 
In 2014 we opened in Canada, Australia, the US and the UK, and our efforts have been well received. Now there is a huge demand, from Chinese, for overseas real estate. This is partly due to emigration or overseas study. Our global business caters to this need. The biggest challenge in the company's rapid growth has been how to attract and manage talents, but we have put systems in place for this.
TheLINK: Haowu.cn appointed a very young CEO, a 28-year-old woman. This is very rare in Chinese companies. Can you tell us something about your ideas on corporate management?
I've been in the real estate marketing business for many years, and the founding of Haowu.cn is just an updating of the business to keep up with the era of big data, cloud computing, platform, and mobile Internet. I think we have to pay attention to business logic in operating an enterprise. This is the same as the logic of life and fortunes. Haowu.cn's philosophy is to build a platform through which people "create, win and share together". Real estate brokers and intermediary companies once regarded us as their enemy, but later became our collaborators. As they have joined with us, our pace of development has increased organically.
Xinbo Group has always focused on cultivating young entrepreneurial teams; it is part of our corporate culture, which includes the philosophy of Kazuo Inamori. Kazuo emphasizes the inherent value of the employees of an enterprise and their passion for work and success, and puts personal abilities after all these. Young people may be inexperienced, but they often do things really well as long as they have the right values and devote themselves whole-heartedly to the cause. I think the future belongs to the post-1985 generation, and our cultivation of young talents is also creating value for society.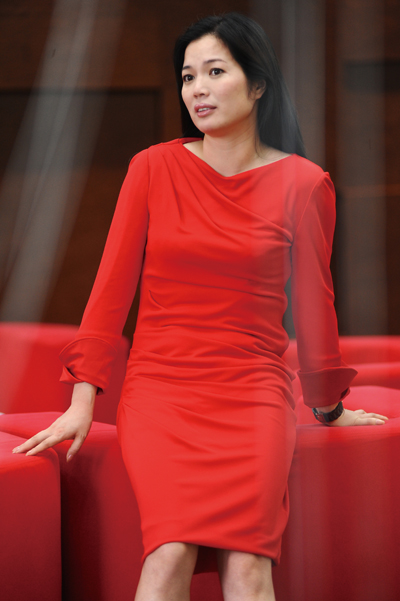 TheLINK: As a successful career woman, what do you think is the secret to your success?
I think the development of my business is due to my willingness to contribute to society. Women are a natural fit for some roles, but because of social, cultural or educational factors their potential is not often fully tapped. Women are responsible, are capable of deep thought and, most importantly, they are willing to contribute. It is crucial to women's success to put these qualities into full play.
TheLINK: Work/life balance is important; so what are your hobbies?
I've always loved culture, and as an outlet for this, I founded an e-business platform called "Mo-Yi Culture" which deals in folk art. (Mo-Yi literally means the grace of the ink). Mo-Yi Culture is focused on the discovery of folk art around the world, and makes it accessible to modern society by reinterpreting it with modern aesthetic philosophy and techniques. It also offers a channel for promoting and preserving folk art techniques and culture. I think Mo-Yi will become my priority in the next phase of my life.  I like the way art can be derived from folkways, and become part of our modern life style. Look at Steve Jobs, whose designs can be enjoyed by everyone. This is what true masters do. 
TheLINK: What did you gain the most from your studies at CEIBS?
My learning experience at CEIBS broadened my horizon, and CEIBS gave me tremendous help in securing resources. I think CEIBS helps a lot in fostering one's entrepreneurial spirit. I've been recommending CEIBS programmes to the general managers of many of our business modules.
I would love to see CEIBS add some courses in humanities and business ethics. In fact, traditional Confucian and Taoist cultures are worth studying. We have been incorporating Kazuo Inamori's philosophy into the development of our own corporate culture, and many of his ideas are rooted in Buddhism. Business ethics are very important for companies, and for the development of the whole society. I think CEIBS can help lead entrepreneurs and managers to do the right things, and that would benefit all of us.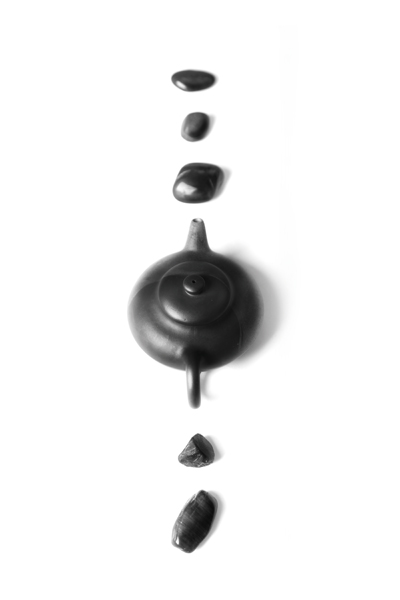 About Haowu.cn
Founded in 2012, Haowu.cn is China's first nationwide real estate O2O marketing platform. By providing housing information and comprehensive offline services, the website offers one-stop solutions to home buyers. Haowu.cn's products currently include:- 
- Haowu Brokers: social brokers, professional brokers, and brokerage agencies;
- cloud service platform: official website, an APP, WeChat public accounts; 
- proprietors' management group: provides value-added service to proprietors; 
- Haowu Finance: offers financing services to home buyers; 
- Haowu Academy: provides training to real estate brokers;
- and Haowu Integrated Media: helps developers publicise products and provides information for home buyers.