By Ana Galán Rodellar
The buildings of Waitanyuan appear almost like relics re-emerging from the waters where the Suzhou Creek flows into the Huangpu River. Over the past decade, the 14 historic buildings located there have undergone meticulous restoration and the area now aspires to become Shanghai's newest hotspot, the junction where art, style and luxury meet.
Tightly linked to the city's history, the Waitanyuan area in many ways represents the starting point of modern Shanghai. Due to its geographic characteristics, it was initially developed by British settlers who chose to locate their docks there after the Opium Wars. The harbour quickly became an important gateway for commerce, launching Shanghai's reputation as a modern centre for innovation and business.
Although it might at first seem as though Waitanyuan's buildings were plucked from London's Westminster neighbourhood, a closer look reveals the area's special characteristics. General Manager Shengyi Fu believes that the way different architectural styles and cultural elements have been integrated is one of Waitanyuan's most important and unique attributes. "All the major styles of European architecture, including Renaissance and Baroque, can be found in these historic buildings. Every building has its own history," he says. "We have also integrated new cultural elements, such as modern Chinese artworks. Cultural diversity is everywhere."  The buildings are a great example of what has been called Shanghai's Art Deco style – a harmonious blend of European styles and Chinese elements that defined the city's architecture at the beginning of the 20th century.
Its historic essence has been seamlessly combined with all the modern conveniences of a contemporary city: hotels, restaurants, retail stores, office buildings, residential buildings, green space and recreational areas. "You can hardly find another area in Shanghai with so many buildings and functionalities," Fu boasts. Waitanyuan also assumes an important role on the Bund belt. It not only provides logistics support to financial institutions there, it is also attracting new and emerging financial institutions to the area.
The development at ROCKBUND and Yifeng Galleria, two of the four projects that comprise Waitanyuan's Phase 1, is being guided by a team, spanning numerous companies and industries, which includes two CEIBS EMBA 2013 students.
The ROCKBUND Project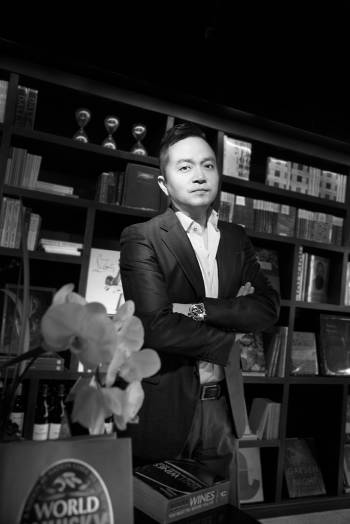 Chris Zou
Made up of 11 breath-taking historic buildings and five newly-built ones, ROCKBUND is the most ambitious project within Waitanyuan's Phase 1. ROCKBUND Vice President Chris Zou (CEIBS EMBA 2013) is in charge of the project's restoration and remodelling work, as well as its commercial development. A co-investment by the Rockefeller Group and the Bund Investment Group, ROCKBUND features both historic structures and newly constructed ones. Many of its buildings have already opened to the public; the entire project is expected to be fully operational within three to four years.
A trained architect, Zou says that ROCKBUND's unique historic characteristics are what attracted him to the project. "When I first came here in 2005, this place looked nothing like it does now. Many of the buildings were badly damaged," he says. "Still, I thought there is no place like this in the whole of China, maybe not even in the world."
Making sure that the overall look and feel of the project has a clear connection to the history of the location has not been easy; Zou says it requires about ten times the effort of a normal development. He and his team began by conducting extensive research to find out what the historic buildings had originally looked like in the 1920s. Working closely with David Chipperfield Architects (UK), Zou has ensured that, as much as possible, the buildings are being restored back to their original appearance.
He explains why restoration was chosen over replacement. "The mind-set of European designers is very different from the mind-set of Chinese designers. For instance, if there is a wall where most of the bricks are okay, Europeans will restore the original bricks. Chinese would build an entirely new wall, which is much easier," Zou says.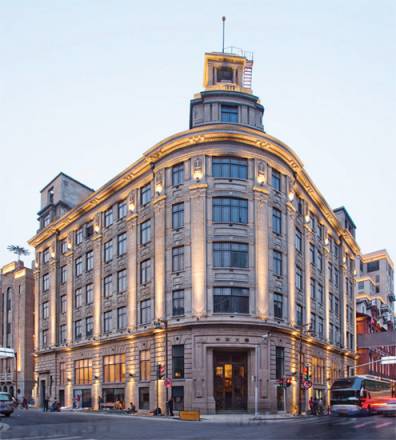 They encountered many unforeseen difficulties in finding exactly the same bricks that had been used in the past. In some cases, the traditional way of producing them is no longer permitted, as they were not made with environmentally friendly material. In other cases, the companies that produced them are no longer in business. "Sometimes, you even need to ask for customized materials. And that involves a lot of effort and cost," Zou says.
Although retaining the historic features of ROCKBUND – and Waitanyuan in general – is a clear priority, the new functionalities of the buildings and the overall branding of the project are also important factors. "I emphasize the historic factors, but this is, after all, a commercial project, and the objective of the restoration is to have the buildings be operational for many years. We have to think about the development from a commercial perspective; how to run this place and consider the rapidly changing needs of consumers," Zou says.
Shanghai already has many places that have successfully combined history with commerce. Xintiandi is one well known example. When it was conceived, the Xintiandi project's main goal was to protect the quarter's historical buildings. The business aspects were then developed and it soon became one of the city's most thriving commercial areas.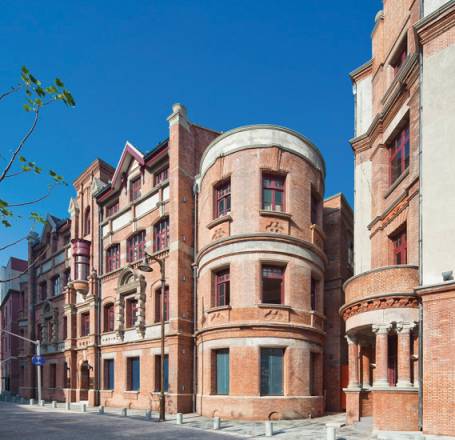 Certain factors, however, set the Waitanyuan and Xintiandi projects apart. Zou points out that the two areas had very different functions in the past; Waitanyuan was mostly a high-end institutional area with chambers of commerce, a Christian church and a high-end theatre, while Xintiandi was a residential area. Waitanyuan has also set a new benchmark for the protection of historic buildings in Shanghai. Zou says that the Waitanyuan area is undergoing the most intensive restoration process that has ever been carried out in the city.
He is also responsible for deciding on the kinds of companies and customers that ROCKBUND should attract. While his architecture training gave him the skills needed to execute the project from a structural perspective, there are many managerial aspects to his job that require a different skill set. In order to enhance his knowledge of organizational behaviour, marketing, leadership, performance management, accounting, and other related topics, Zou decided to pursue an EMBA at CEIBS. "On a daily basis I deal with consultants and manage two separate international teams. All these skills are essential for my job," he explains. "I think my study at CEIBS and my classmates there have given me very good ideas and have been a tremendous help to me in these areas."
The Yifeng Galleria Project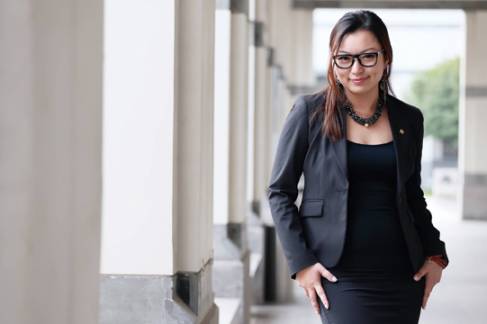 Rainy Zhang
Rainy Zhang (EMBA 2013 SH 5) is also a student of the CEIBS EMBA programme. She is Director & Group Office Manager of the Marketing Department and VIP Service Centre at Yifeng Galleria, which is located in one of the most remarkable buildings in Waitanyuan. During the restoration and development process, it was decided to double the size of the original building, making it now both historic and modern in equal measure. A golden belt embedded in the floor reminds the visitor where the copy and the copied unite.
"This is the most high-end project my team and I have undertaken," Zhang says.
The exclusive shopping centre aims to set the bar for luxury brands in Shanghai. Yifeng Galleria hosts nearly 30 prestige brands, and many of them – around 50% – have introduced innovations in the way they sell their products. "Although some of the brands have already had a presence in China, their store concepts and displays in Yifeng are completely new to the Chinese market," she explains. For instance, many of the shops not only offer bespoke products and personalized services; they also reinvent the shopping experience by transforming their stores into real museums. Luxury firms are increasing efforts to promote the history and culture of their brands, which helps make them more appealing to Chinese consumers.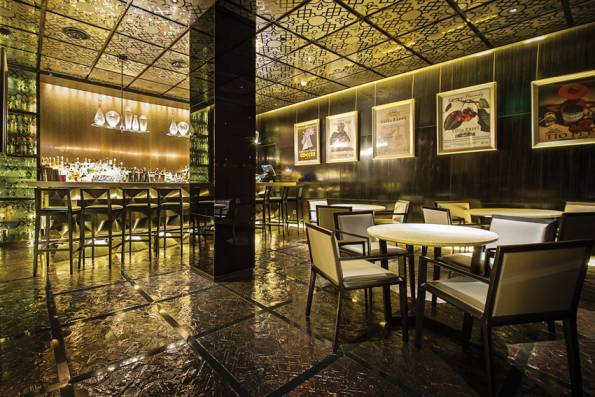 "In my job, I take advantage of my VIP relationships to reinforce the presence of prestige brands in China," Zhang says. She is responsible for all VIP services and organizes special activities for these customers, including exclusive product presentations. "I would like Yifeng Galleria to become a home for VIPs, where they can communicate. I believe in personal, face-to-face relationships, even when it comes to shopping," she says.
When asked what makes Yifeng Galleria stand apart from other upscale shopping centres, Zhang has a clear answer: the service. "We have a personal butler service. Clients can get a tour around the gallery and enjoy consultancy services from our butler. In every shop, there are also excellent service people who can help clients make the best choice," she says. Attracting new visitors is also one of her many roles. As she says, having very good products and first-class service is not enough. "My job is to draw people to visit. Only when you visit can you really feel the quality here," Zhang says.
CEIBS courses such as Operations Management have been a great help to Zhang in performing her duties on the job. "What I learn at CEIBS is closely linked to my practical day-to-day work," she says. "Now I can better identify problems, optimize procedures and minimize costs." Beyond academics, CEIBS has also widened her network. "I've found many friends who have the same pursuits as I do. CEIBS has been like a friend-finder for me. Being a part of CEIBS you become a member of a very big, tightly united family," she explains.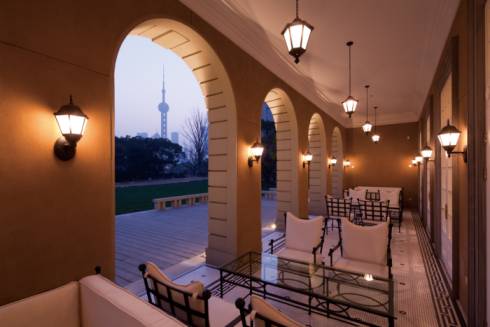 Waitanyuan Phase 1
The ambitious development consists of 4 smaller projects:
Waitanyuan 33 – a former UK consulate building and surrounding areas
ROCKBUND – 11 historic buildings & 5 newly constructed ones 
Peninsula Hotel
Yifeng Galleria