By Lei Na
They say body language makes up at least 50% of how we communicate. So it makes a lot of sense that more and more people are using video résumés to help them get a leg up in China's very competitive job market. That's one of the services offered by the country's first recruitment platform to use mobile internet and video technology – 9191offer.com. It's owned by Bridge HR, where CEIBS EMBA 2005 alumnus Hou Zhengyu is Board Chairman.
Hou Zhengyu attributes the birth of 9191offer.com to the impact that three CEIBS professors had on the strategic decisions he made at Bridge HR. He learned a lot from reading former CEIBS President Prof Zhu Xiaoming's book 10 Mega Business Trends in the Digital Age. He was inspired by Prof Kevin Li's words, "The Internet age represents the past and present; mobile Internet represents the present and future." He also benefitted from Prof Gong Yan's revolutionary marketing theories and his teaching of the Tesla case. The common thread among the insights Hou gained from all three professors: mobile Internet and disruptive innovation.
The confidence Hou needs to be innovative comes from his more than 10 years in the HR industry. In fact, his peers regard him as the "Beethoven" of HR. Established 12 years ago, Bridge HR is now ranked first among private HR companies in Shanghai. In addition to 9191offer.com, the group's more than 40 subsidiaries include: Orient HR, Management Consultation, and HR Industrial Park Operation. Its wide range of HR-related services and extensive reach made 9191offer.com a national platform as soon as it was launched.
 "A video CV can provide a lot more than an applicants' professional information; it also shows their gestures, you can hear their voices and see their facial expressions – all of which helps us to tell what positions are suitable for them. It transformed the one-dimensional text CV into a three-dimensional combination of text, audio and video," Hou explains. When he first came up with the idea, he quickly realised that to make it effective he would need to work with experts not only in HR but also in mobile Internet, video technology, psychology as well as behavioural analysis. He tapped into the school's alumni network and invited CEIBS alumnus, Wang Tianyang (EMBA 2005), who was a SAP Global Vice President to be his partner . He also hired professionals to do video production, and collaborated with psychologists.
The 9191offer.com App was officially launched on November 20, 2014 – two years after Hou first came up with the idea. At last, job seekers were able to search for vacancies, upload video CVs, and receive invitations for interviews. Meanwhile, companies had a cost-free way to list the jobs they had to offer, plus they had access to a well-structured interview question bank and personality reports based on individual videos. Unlike traditional recruitment websites that get about 60% of their total revenue from companies' job listings, it was China's first recruitment platform that didn't charge companies to post vacancies. 
With 9191offer.com on the market, companies not only save money, they also save a lot of time. What was once a three-step process – CV selection, phone interview and face-to-face interviews – is now reduced to one: selection by video. In the past, HR recruiters tended to have problems deciding which CV to select, especially when the applicants' work experience was less than five years. Video CVs offer very useful details, says Hou. "There is a 'seven second' law in psychology – it takes seven seconds, after meeting a stranger, to get some insight. Within 45 seconds, you form an opinion of that person," he explains with the total confidence of someone who knows he has mastered his craft.
 "Our operational strategy can be summed up in three key steps: it's a data-driven operation; we provide basic services for free, and charge for added-value services; and we provide disruptive innovation with fast upgrades," he adds. Within less than a year after its launch, 9191offer.com has received more than 80,000 video CVs. It is especially popular among the post-90 applicants whose personalities make them more prone to "show off". According to Hou, many of his staff were born after 1985, and he gets a lot of inspiration from the young generation's way of thinking. "I believe in the video recruitment trend. Trends usually start from the post-90s, then it affects the lives of people of all ages," he says. "Then as the years go by, the post-90s will also become the society's driving force."
Read more in Hou Zhengyu's exclusive interview with TheLINK.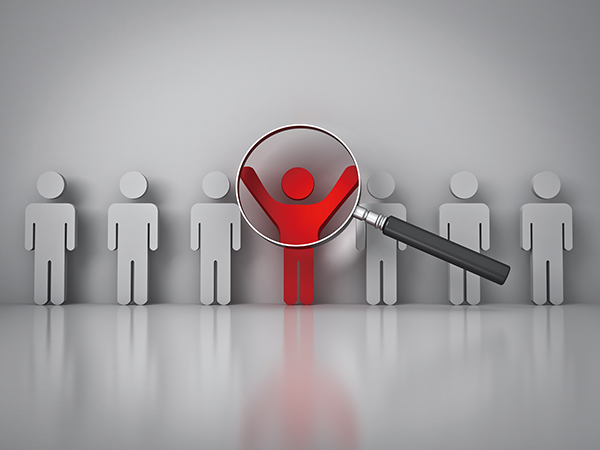 TheLINK: Tell us a bit about Bridge HR.
Bridge HR was established in 2003 and, over the last five years, we have set up 10 subsidiaries in the Yangtze River Delta, providing basic services including talent dispatch, a personnel agency, talent recruitment, and investment in vocational schools. In 2009 the economic crisis forced us to change our business mode from serving only foreign companies into serving foreign, state-owned as well as private companies. The adjustment meant we needed to innovate, and in order to improve on our strengths, we started to work with CEIBS Business Review and CEIBS professors.
There are three elements to this partnership. First, in branding: we have been jointly releasing the CEIBS-BridgeHR Recruitment Index and CEIBS-BridgeHR Remuneration Index. Second, in products: we learned from the domestic and overseas experience, and developed 18 products that cover every aspect of human resources. Last, in Internet recruitment: my CEIBS graduation thesis was on Internet recruitment, but the company did not start this aspect of the business until the end of 2012. That's when I attended Prof Kevin Li's class where he used Xiaomi as a case and showed us that mobile Internet is the future. Right after the class, we began to focus on the slogan of "Internet+" within the company, and decided to link all our businesses to the Internet.
TheLINK: How did Bridge HR link its four subsidiaries with the Internet?
OrientHR, our traditional business which received the "Award of Excellent Contribution of Chinese Outsourcing Service Industry" from China's top human resource organisation – Enfovia – has also made a name for itself in Internet innovation. OrientHR designed a software system that's similar to the ADP system in the US. About 300,000 pay cheques are distributed through ADP, which also provides online integration of these pay cheques and social security benefits across the US.
Just as impressive, 9191offer.com is a joint effort by experts in Internet technology, mobile Internet, video technology, HR, and psychology, and it's the first video recruitment App in China.
Our management consultation has its root in a collaborative project with CEIBS professors. We have taken advantage of Prof Katherine Xin's "Five-Star Model of Talent Development" which covers corporate culture, team building, knowledge sharing, performance management and organisational development. It also provides strategic talent development plans for enterprises, especially in HR management consultation. We have found that China's development zones are a huge market, and there are more than 1,600 such zones either at the national or provincial level in China. Thus, based on field study done together with Prof Xin in Silicon Valley, we developed a model for talent development in the development zones. This later evolved into a specific HR tool for development zones.
TheLINK: Tell us about your recently-launched product, Boss Recruitment?
We think China is actually in the middle of its third talent crisis: the first one was in the early days of the country's implementation of Reform and Opening-up policies when there was a gap in business management talent. The second appeared in 2001 when China entered WTO, and we lacked talented individuals who understood international trade rules. We are facing the third one now, with China promoting the idea of "Internet+" but companies are short of Internet talent to drive the transformation and upgrades.
How can we overcome this talent crisis? We believe that elite staff deserve company leaders' direct attention. So we set up a WeChat Group for company leaders, and every week we recommend one talented individual to the group. This is our fifth new product launch, and it has great potential in the market.
TheLINK: What is the source of the data used in the CEIBS-BridgeHR Recruitment Index and the CEIBS-BridgeHR Remuneration Index?
Our cooperation with CEIBS Business Review started in 2010, with the goal of providing references to governments for decision-making, providing effective career guidance for individuals, and providing companies with updates on the current talent market. We chose to study 12 industries within four sectors – modern manufacturing, high and new technology, modern services and traditional services – across 12 cities including Beijing, Shanghai, Guangzhou, and Shenzhen. Each time 1,500 questionnaires were distributed to the research subjects who ranged from companies' clients to talent organisations and personnel markets affiliated to governments; most were among China's top 100 enterprises. During the past five years of our collaboration, our indices have been widely cited by the media including People's Daily, Wenhui Daily, Sohu, Sina, Netease, and Shanghai Hotline. The final research reports are released to the public via CEIBS Business Review.
TheLINK: What advice do you have for CEIBS alumni on how to maximise the career benefits available through the school platform?
CEIBS has the best professors and entrepreneurs in China, as well as candidates for future business leaders. I think this combination is very valuable. Helping students and alumni with their growth is CEIBS' style, and many alumni have been living CEIBS' values: "Consciousness, Innovation, and Excellence". Personally I really appreciate the help received from school leaders, professors and alumni, help that pushed me to really devote myself to our partnership with CEIBS. As a matter of fact, by helping professors with research and alumni with other tasks, Bridge HR has improved its capability, brand visibility, and client loyalty.
My experience is the perfect example of something CEIBS Honorary President Liu Ji often says: "When you are not strong enough, CEIBS and our professors will back you up; when you are strong enough, remember to give back to your alma mater." When Bridge HR was not strong enough, CEIBS helped me a lot; when we became strong, we contributed to the school in earnest.
TheLINK: As an HR expert, what suggestions do you have for alumni who are launching start-ups or are guiding their companies through a transformation?
I am aware that many CEIBS alumni have recently quit senior positions in global Fortune 500 companies and embarked on the road of entrepreneurship. Talent recruitment is a great challenge for start-ups. We would love to be a bridge between alumni and the talented employees they need. We'd like to help them hire suitable professionals via 9191offer.com and Boss Recruitment, show them how to retain these valued employees by applying Prof Katherine Xin's "Five-Star Model of Talent Development", as well as construct corporate cultures that will help their employees and enterprises grow together.