By June Zhu
The real estate industry is among those that will undoubtedly be an integral part of the government's urbanization efforts. To understand what this means from the perspective of an industry insider, TheLINK spoke with Mr Lin Zhong (CEO 2004), Co-Founder and Chairman of CIFI Group (0884.HK).
Mr Lin has been in the real estate industry since graduating from university in 1990. In 2000, he founded Shanghai Yongsheng Real Estate Company which was renamed CIFI Holdings Company Limited in 2004. Benefitting from the industry's past "golden decade", CIFI grew from a relatively unknown company to a successful leader in the industry. In 2012, with signed contracts for sales totalling RMB9.54 billion, CIFI was crowned one of the "Top 20 Real Estate Companies in Shanghai" and "Top 50 Listed Real Estate Companies". In July 2013, it made the list of "China's Top 500" companies; and it has its sights set on RMB14 billion in sales this year.
During his interview, Mr Lin expressed confidence in the future of China's real estate sector within the framework of the country's much-anticipated new round of urbanization. "There are no ceilings for the industry," he said. "There is a lot of room for growth. To be honest, enterprises valued at tens of billions of RMB are not a major accomplishment, not when there are others valued at hundreds of billions. CIFI will stick to our principles: we will remain focused, professional and committed to our goals. We hope we can showcase our skills during the significant improvements that will be brought about by the urbanization process."
Read on for more.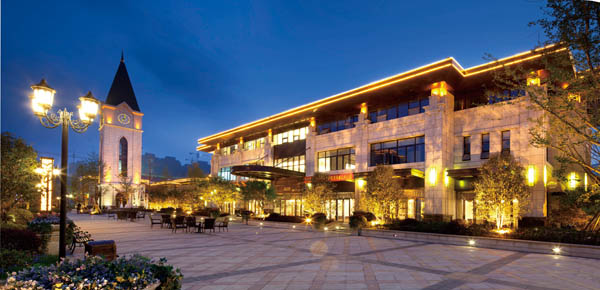 TheLINK: What is your understanding of the Chinese government's urbanization plan?
Premier Li Keqiang's idea of this "new" type of urbanization is very different from the old-style "city-creating campaign"; it centres on improving people's living standards and helping them have a better life.
TheLINK: What's the biggest obstacle in implementing the plan?
According to the statistics I have access to, China's urbanization rate has already reached 50%. The rate in developed countries is 77% - 80%. For instance, American's urbanization rate is about 90%, and they have already realized urban-rural integration. But in China, because of its unique characteristics and structure – for example public service resources are sometimes not allocated fairly – there is a big gap between rural areas and cities.
I think among Premier Li's four new modernizations (industrialization, infomatization, urbanization, agricultural modernization), urbanization is the most favourable one. After all, the ultimate purpose of any reform is to make people live a better life. But to reach the goal, we need a series of reforms and opening-up policies. China has its unique characteristics, and in the current process of urbanization, we need to put a lot of effort into making the needed reforms – and this drive needs to come from the top.  Urbanization will involve China's unique land transfer system, our household registration system which prevents people from freely migrating to the cities, the administration's special methods of allocating public resources, the relationship between central and local governments, as well as the financial restrictions at different levels of government. All these factors will definitely differentiate China's urbanization process from other countries'.
The urbanization roadmap is clear – from rural areas to cities, then from cities to outskirts. Where is China now? We are now at the first phase. There are two kinds of urbanization, one is market-oriented urbanization and the other is executive-led urbanization. The latter is easy to result in "city-creating campaigns" which, to put it simply, is to build houses in towns and ask residents from rural areas to live there. However, the most important part of urbanization is actually the living standards, and this requires supporting facilities such as employment, education, public health care services, etc. For example, in a small American town, there might be top-tier schools and global top 500 companies. But in today's China this is impossible, and we need decades – or even one hundred years – to catch up with developed countries. Given the current situation, for now we need to concentrate our financial resources in big cities, and cut down on the rural population step by step to gradually reach urban-rural integration.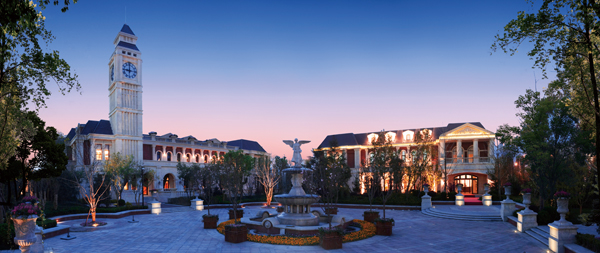 TheLINK: Could you explain the difference between market-oriented and government-led urbanization?
Market-oriented urbanization requires that we respect the market. Take land supply quota as an example: I think the quota for cities of different levels should not be the same. Instead, the quota for more populated cities should be raised, and for cities facing population reduction, it should be decreased accordingly. At the same time, we need to improve land use efficiency to avoid wasting resources. The government must now take the role of leading and planning, because cities' most important function is to assemble all the elements and allocate them, and the government is a critical part of this process.
TheLINK:  What benefits will urbanization bring to real estate enterprises?
Urbanization, which has been accelerating since 1998, has already brought about immense commercial opportunities. In the past ten years or so, the urbanization growth rate has been about 1.4%, and though the speed is slowing, I predict the annual growth rate will be about 1% in the near future. Urbanization has created a lucrative market for the real estate industry. But after the process matures, real estate won't play a major role any more. Big cities will need fewer new buildings and small cities may not need them at all. So the next few decades, before urbanization matures, is a "silver age" for enterprises.
They should seize the opportunities available by leveraging the human and social resources they have available.  I think during this round of urbanization we will see more innovation and diversification in the real estate sector than we have seen in the last 10 years; there are great opportunities ahead.
TheLINK:  There appears to be a push, by the government, towards developing third- and fourth-tier cities during this'new' urbanization. Why is CIFI still focused on developing businesses in first- and second-tier cities?
This is our strategy. Before the urbanization process is mature, first- and second-tier cities are still the ones with the largest population. Each enterprise makes decisions that are most favourable for it; CIFI chose these cities because they are suitable for us. We have been involved in some business ventures in third-tier cities, but they are not our strategic emphasis – just a complement to our broader operations.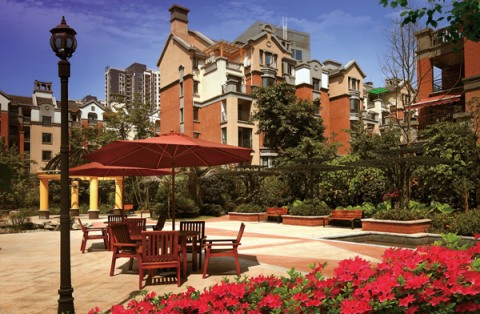 TheLINK: Apart from real estate, what other industries will benefit most during urbanization?
I think urbanization will benefit everyone in the country; after all, the ultimate goal is to improve people's living standards. As for individual losses, a good social system is to guarantee equity of opportunities instead of equity in results. Today many urban dwellers are originally from rural areas. That shows that if you are patient and work hard, you can earn a living in the city.
TheLINK: Is there any dark side to urbanization, such as surging housing prices, traffic congestion and environmental pollution?
The balance between supply and demand is what determines housing prices; though policy, money supply and market expectations also have an impact. In my opinion, housing prices are still on the rise in first- and second-tier cities because, as the urbanization process matures, the cost of buildings – including infrastructural investment as well as land prices – will increase. In terms of traffic congestion and pollution, I think the government should think ahead. The household registration system will not prevent people from moving to big cities to realize their "China dream". Based on their estimates of how many residents they will have within the next 10 years or so, city governments should plan their urban layout, industrial distribution and road design beforehand to prevent any negative fallout.
TheLINK: When do you think China will reach acceptable levels of urbanization?
I cannot give a specific date. However, I think if the country can stick to its reform and opening-up policy and we can have a 1% annual urbanization growth rate, it should be around the year 2030. I believe the government has the wisdom, courage and resolve to accomplish this dream.