TEDxCEIBS 2014 Conference "IMAGINE"
Saturday, April 19, 2014
TEDxCEIBS 2014 Conference "IMAGINE"
April 19, 2014. Shanghai – The world renowned TEDx Talks came to CEIBS this evening as eight dynamic thought leaders from various industries across China shared their ideas, insights and inspirations with CEIBS staff, students and alumni through 18-minute talks that challenged the audience to unleash their imagination. Organized by CEIBS MBA 2015 students, this independent TEDx Conference was officially authorized by TED and focussed around the theme "Imagine". It is the second time the TEDx Talks have come to CEIBS.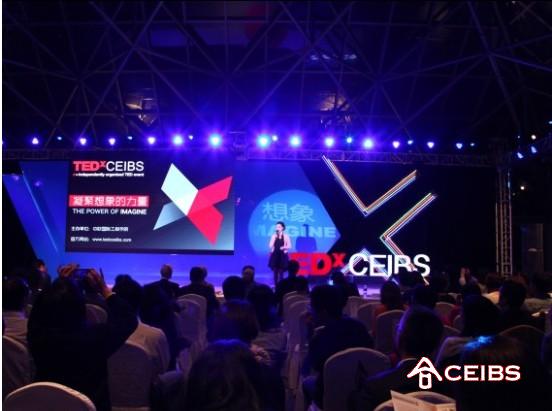 Tonight's eight speakers were:
- Deng Xihong, Managing Director, HONY Capital
Talk Topic: Contemporary China: Art and Belief
- Qu Xiangdong, Chairman, Beijing Xingzhe Exploring and former CCTV host
Talk Topic: Imagination Discovers the World
- Stanley Li, Founder of DXY, the largest social network for doctors in China
Talk Topic: Who Helps Grandma? Harnessing the Internet to Provide for the Elderly 
- Lv Zhao, Founder, NPI Non-profit Organization Development Center
Talk Topic: Rebuilding Society from the Grassroots Level
- Lucy Chen, Deputy Director, Institute of Global Health, Peking University
Talk Topic: China: Powering Innovation in Global Health
- David Li, Founder of Xinchejian, the first hacker space in China
Talk Topic: Creator, Copycat and Open Innovation
- He Chang, Founder, Huang Tai Ji Restaurant
Talk Topic: 2030: Where did the Restaurant Go?
- Graham Fink, Chief Creative Officer, Ogilvy & Mather, China
Talk Topic: How Creativity is Shaping the Future
Read on for the highlights: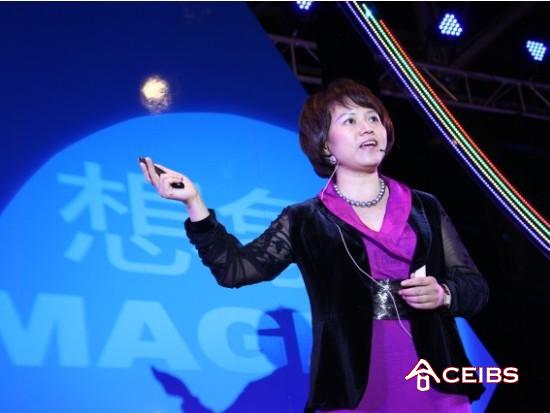 Speaker #1: Ms. Deng Xihong worked together with more than 40 top contemporary artists from China and France to organize the ChiFra Contemporary Art Exchange Exhibition in Paris, in October 2013. It was listed as "an official celebration activity of the 50th anniversary of Sino-French relations" by the French Foreign Affairs Department. In her talk, she examined the humanistic essence of art. "Art is a real world language," she said. "Art bears the faith, and the other way around, faith reinforces the art." She also pointed out that a real artistic masterpiece should possess character, individualism as well as spirituality. Reflecting on contemporary Chinese culture, she appealed to the audience, "Let's love art."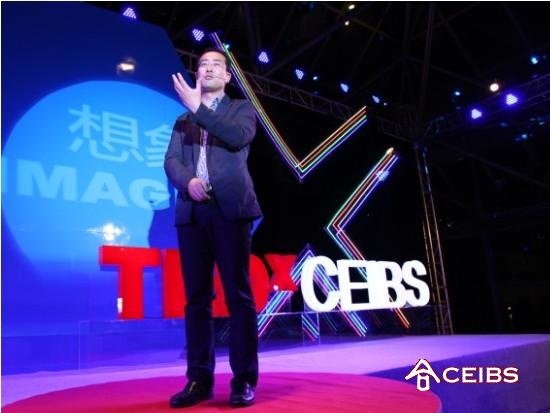 Speaker #2: Mr. Qu Xiangdong asked the audience to observe the world from a new perspective by looking at it from the North Pole. "The North Pole should be the real heart of the world, because it is close to all of the most important cities in the world," he said. Mr. Qu began making an annual trip to the North Pole in 2008. "The history of the human race is a progression of ceaseless travelling and endless exploration," he said. He added that, "Imagination has brought the human race to a bigger world, but also has put us at a crossroads: We need more imaginative thinking to determine how to cope with the relationship between environment, development and desire."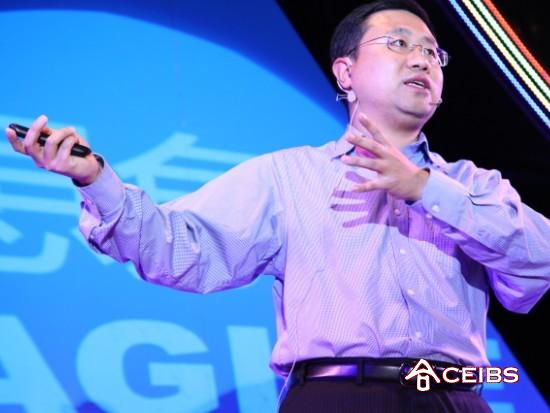 Speaker #3: "Who helps grandma?" is the question Mr. Stanley Li focused on. China's rapidly aging population is making it urgent to find ways to enable seniors to live happily and healthily. Mr. Li sketched out a vision of senior citizens who would be assisted by various advanced technologies such as wearable medical devices and rehabilitation equipment supported by the mobile internet. "Maybe one day getting old will be as enjoyable as a romantic relationship," he said. "That would be lucky for the country, society, and families."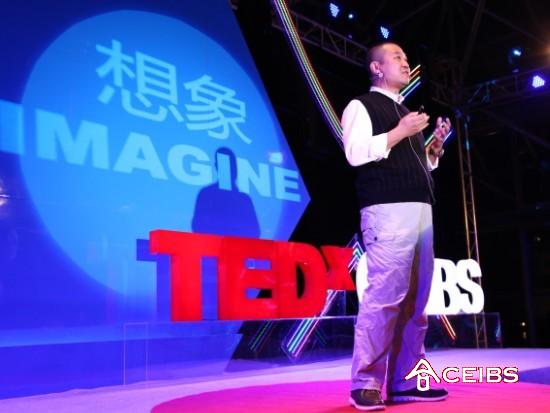 Speaker #4: "People say China spent 30 years to develop the market, and will have to spend another 30 years to develop society," said Mr. Lv Zhao. In his view, developing society should begin at the grassroots level in small communities. He has his own definition of the community: a group of people + living in the same time and space + some kind of common awareness = community. Looking at both historic and contemporary times, he said that China has a tradition of community, and if everyone can make the same commitment to it, developing communities and society will not be a big challenge.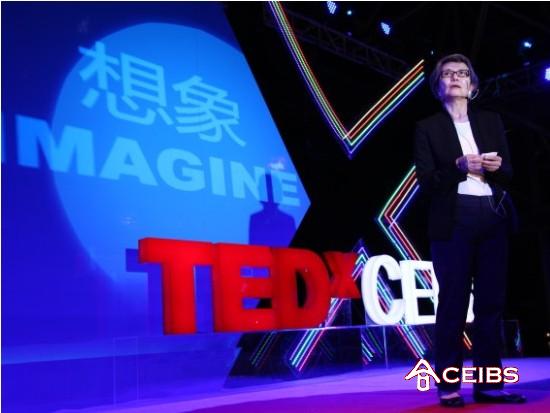 Speaker #5: Ms. Lucy Chen has provided professional services for AusAID, and also worked for UN agencies as a frontier field investigator in Southern Sudan. After many years in the international aid field, Lucy Chen said she has observed that "without economic development, international aid is just expediency". She's very grateful for China's development which provided her with opportunities to travel and assist people around the world. Currently she is focused on improving Sina-African cooperation regarding international aid. "I have travelled three times to Ethiopia, and every time I can see progress in basic services and medical infrastructure thanks to international aid," she said. "But the country still lacks high-quality medical equipment. Therefore, in the cooperation between China and Africa, China has more to do to help African countries with their healthcare issues. Not only the Chinese government, but Chinese enterprises should also be involved."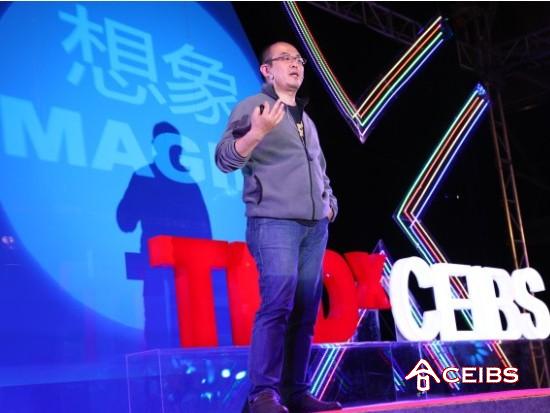 Speaker #6: Mr. David Li's Xinchejian is the first hackspace in China. Mr. Li proudly introduced some members of his company. They included a Brazilian mine proprietor who joined Xinchejian after travelling the globe and became an expert in 3D printing; a Huaiwei employee who quit his job and came to work on a robot; and a classical pianist who built a tree out of chopsticks. "Hackspace will bring about the next industry revolution!" Mr. Li insisted. In his view, this revolution will rely on crowd funding, open source software, and China's unique shanzai copycatting. In explaining why shanzai is one of the elements, he said, "Those phone brands that collapsed in last ten years were not defeated by the iPhone but by shanzai. Shanzai is another kind of innovation." As the head of a creative enterprise, Mr. Li said, "I hope that those who have a Chinese dream and those who are going to discover the world can eventually find their paths".
Speaker #7: Mr. He Chang has a "crazy" vision for the restaurants of the future. "In 100 years, the biggest crisis will be too many people, not enough food," he said. "The key solution is science and technology!" His ideas about the future for food and restaurants caused a sensation among the audience: 3D printed food, a space planting plan, and OLED display. Mr. He also looks forward to cross-border cooperation in the future. "I really want to enter a society of no bounderies, and I am really longing to see three joint ventures – FaceMbook, Apple Starbucks, and Tesla Huang Taiji!" According to him, what we need actually is not food but imagination along with a passion to embrace the future.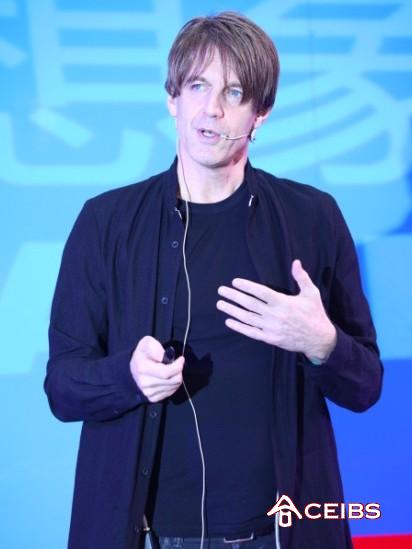 Speaker #8: "Every child is an artist, and the problem is how to stay a child to be an artist," said Mr. Graham Fink in his opening remarks. He later revealed the world of artist to the audience: "The truth of creativity is to see slight differences in the same things." Mr. Fink also pointed out that the most intriguing aspect of creativity for him is that it allows him to meet different people, areas and ideas – "Actually the whole world is my creative department," he said.
About TEDx ( x = independently organized event)
In the spirit of ideas worth spreading, TEDx is a programme of local, self-organized events that bring people together to share a TED-like experience. At a TEDx event, TEDTalks video and live speakers combine to spark deep discussion and connection among a small group. These local, self-organized events are branded TEDx, where x = independently organized TED event. The TED Conference provides general guidance for the TEDx programme, but individual TEDx events are self-organized, following requirements outlined by TED.