By Lei Na
The place where Geoff Wang (CEIBS EMBA 2008, SZ) finds solace is located along a tranquil lane nestled deep inside Xinhua Road. As I walk towards the end of the lane, I can hear the sound of leaves, browned by the summer sunshine, being crushed by the tyres of passing cars. The lane's solid brass door opens slowly and a stretch of bright green lawn unfurls before me. An auburn western-style house towers in the distance, an unexpected but pleasant surprise after the confines of the narrow path. This is his home.
I cross the lawn, climb the steps and walk into a parlour rich with ambience. The walls are covered with wallpaper whose traditional pattern is soothingly familiar. Expertly positioned paintings remind me of Cezanne and Paul Klee. These must be Wang's favourites. He is a collector and proponent of contemporary art. He is sitting on the sofa, his silhouette clearly outlined by the sunlight. Our interview begins.
Father & Son, Son & Father
 "At 2 a.m. this morning, I suddenly woke up and turned on my cell phone. Within a minute, my son called and told me he had been having a stomach ache for the last two hours. I immediately got up and drove him to the hospital. The GPS was broken and we couldn't get a cab: we made it to Huashan Hospital by relying solely on memories and our recognition of buildings. Transfusion, ultrasound… It was almost dawn when all the checks were completed," Wang says casually. There is a hint of worry in his eyes, but despite his fitful night he doesn't seem at all tired. My vision clears, finally throwing off the dazzling effects of the earlier sunlight from outdoors;  the room we are sitting in now appears brighter. I suddenly find that the man sitting opposite me is merely a loving father instead of an intimidating entrepreneur.
He has more stories to share about his son. "Once, on my way back from Hongqiao Airport, I came upon an article written by Hong Kong radio host Liang Ji Zhang. It was titled 'Loving or Not, We Won't Meet in the Next Life.' It was a letter to his son. I forwarded the article to my son. When I returned home, he was waiting outside the door for me. He doesn't usually do this so I was quite touched. I asked him if he was a little moved by the article. He just nodded without a word."
The bond between father and son seems to have a special meaning for this businessman who has experienced his fair share of ups and downs.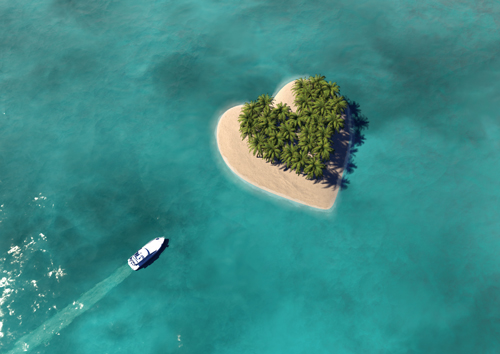 The topic of family relationships and filial piety are a recurrent theme is three micro films that he has produced. In one, Wang said of his father, "When I was three, he taught me to be an honest person; when I was seven, he told me to confront difficulties and obstacles; when I was twelve, he bought me a bicycle and made me the proudest teenager in the whole neighbourhood." In the film, there was also a beautiful mother who was always at her husband's side. Her hair coiled neatly into a bun, a delicate floral clasp worn from youth to old age, the serene figure added a symbolic meaning to the film.
 "It begins with one individual, after marriage there are two; then a child is added to make three. After three comes all things. Three generations constitute home. Three generations can provide a inheritance that lasts forever. My business is closely linked with that concept: we should take care of our children and introduce our parents to the joy of travel. It is the responsibility of our generation to encourage filial piety in keeping with our traditional culture," says Wang.
Everything he does flows from these firmly-held beliefs.
The Origins of Tang
 "When I first came to Shanghai, I was staying at the Peace Hotel and saw some people promoting their travel agency outside. I asked what they were doing and they said they were in the cruise business. I asked if I could buy a share. They said, 'Let's talk about it'. The travel agency is the kernel that grew into what is today's Tang Cruises. I renamed the company 'Tang', which means jade. It is clear and powerful and can be carved into beautiful works of art. It's a good name," he says.
Why did he choose a career in the cruise industry? "Because cruises are the most suitable vehicles for a family outing," Wang explained.  "People are on board; they are emotionally invested in the experience. What we offer is a lifestyle. Customers return home from their journeys not only with memories of spectacular views, but also stories that will be passed from one generation to another."
TheLINK: Describe the journey that took you to Tang Cruises.
I graduated from Tianjin University of Science & Technology and became a businessman in 1992. While I was the director of a clothing factory, I turned it around and made it profitable. At that time I also had a ringside seat to the development of Hainan Province. I went back to Kunming and hoped to do something within the system but encountered political upheaval. At the beginning I was quite unfocused in my approach and tried many different ventures. In 1993, I started Kuai Te Business Card Production Centre. After that I founded Yunnan Geoff Industrial Company Limited, which became a famous IT company in Yunnan. In December 2003, I shifted into the field of mineral resources and succeeded in getting a mine. In 2003 I went into the mining business and things went well for a number of years. In 2010 I decided to get out. I came to Shanghai to completely transform my lifestyle. This is where I began Tang Cruises.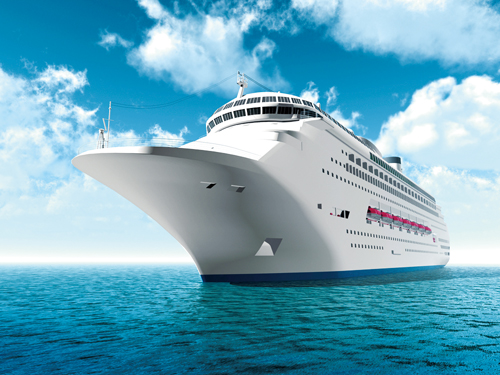 TheLINK: Why is there so much of your personality infused into Tang Cruises?
I occasionally went on cruises before I got into the business. I thought it was a very laid back way of travelling. When I first began to construct Tang Cruises' company culture, I decided to place family values at its core. For me, this isn't some vague concept. It's something concrete. A culture of filial piety is inherited from one generation to the next. It begins with the relationships between parents, spouse and children. Having family values at the core of our operations helps us to concentrate on the three-generation segment of the tourism market because cruise is the most suitable method of travelling for the elderly and children. We think three generations make a family. Our parents don't need much money from us, but they need our companionship. We should set a good example and promote a culture of filial piety in China. We influence our children by our behaviour, not just our words.
When our clients are on board they are totally immersed in the experience, both physically and emotionally. Surrounded by the vast ocean they are isolated from outside distractions and have no option but to enjoy the journey.
TheLINK: Tang Cruises has made three micro films aimed at awakening traditional family values among the Chinese and promoting the traditional value of 'going back home'. Why was it so important to you to make these films?
When I shared the ideas of the three films with my friends, many of them said I was just being self-indulgent. I won't deny that my own experiences and feelings were reflected in the films. The first of the three films is titled 'Awakening Dreams', the second is titled 'A Harmonious Family' and the third one is 'Filial Piety: the Foundation of All Virtues'. All three films share the same theme: true success means success in both career and family. I like to call them the 'Trilogy of a Perfect Life". We need to treat ourselves well; treat our families well and treat our parents well. The essential elements of the films are common experiences of our generation.
TheLINK: Tang Cruises is in the services industry. What are your guiding principles?
We focus on quality. The RMB 100,000 service fee may seem expensive, but our clients receive many high-quality gifts from the beginning of their stay with us to the very end. All this is offered with impeccable service. We also make every effort to minimise the costs paid by our customers. Take shopping, for example, we pass on the commission that we receive from our corporate partners to our clients. So during the journey our clients are actually making money. The key point is that the travelling style we promote enables people to travel 'elegantly'. We have shattered the traditional model in which tour guides make a profit by talking clients into going shopping. Our clients are provided with generous discounts at Crazy Horse Club, Moulin Rouge and Michelin-starred restaurants that are our corporate partners. If people are forced to suspect, doubt and take precautions during the journey, there will be no room for elegance. Our stewards and tour guides are well respected. They don't ask anything of our clients. There is mutual respect on both sides.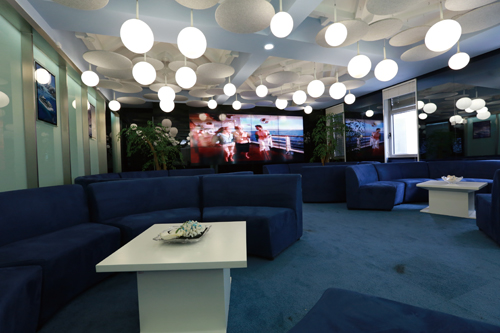 TheLINK: You also publish 'World of Cruising', the only high-end cruise magazine that  promotes the cultural value of 'home'. Is it important for the magazine to turn a profit, which must be difficult in the current media environment in which print media is on the decline? 
Of course I care about the profitability of the magazine because the ability to make a profit implies market acceptance. The magazine is an investment that is necessary to promote our official image. It is China's first and only cruise magazine. I wanted us to have our own media, to speak for ourselves and influence more people through lifestyle, and also to remind people not to forget their parents at home. I insisted on writing an article for each issue. Now there are three articles altogether. The first one is titled 'The Invisible Disadvantaged Group'. It is about the condition of Chinese families. The second one is titled 'Never Miss a Chance to Hold Your Child's Hand'. It's about the parent-child relationship. The third one is titled 'Three Generations Constitute a Family'. As a middle-aged man I have many opinions to share. As to the market share of the magazine, I think we will continue to do our best. Perhaps in order to be more reader friendly and attract a wider audience the content will become more diverse. But I believe in print media. It won't disappear, no matter how time changes. There will always be people, like me, who prefer printed books to computers. Even though nowadays we can solve a lot of problems using WeChat and QQ, I still prefer to write letters to my friends. That sense of intimacy can never be achieved using cell phones or computers.
TheLINK: How has studying at CEIBS helped shape your life and what was the most unforgettable moment of the time you spent doing your EMBA?
Once we went to Shenzhen for a training session. There was a game called 'Life is all about Persuasion'. My challenge was to be intentionally two minutes late for the airport check-in. To complete my task, I had to persuade everyone I encountered at the airport to support and help me. My pleas for help moved the young lady at the check-in counter. She used her walkie-talkie to call the manager on duty, and he immediately called the control tower. When I was driven to the plane, it was already in the line-up of flights cleared for take-off. That was the first time I climbed up the rope ladder of a Boeing 737. When I stepped onto the ladder, I suddenly burst into tears because at that moment I really believed that everything was possible.
TheLINK: You have already had so many exciting experiences throughout your life, what is the one thing you still dream of doing?
I once had a dream of establishing a volunteer association in Kunming, or becoming a magistrate in some impoverished county. But these dreams were never realized. My dream is bigger now – I want to do all I can to ensure that the elderly are never ignored. The rules that the central government recently issued about visiting parents and treating them well dovetails with Tang Cruises' values.
I want to build a company with distinct values: honesty, courage, loyalty, one that makes a contribution to society. You are certain to achieve success sooner or later with these qualities and the right goal. It is like getting on a train: you will arrive at your destination if you keep moving in the right direction.