Derek Su
By Janine Coughlin
A shortage of talent has been cited as one of the biggest challenges facing China's evolving luxury industry. CEIBS MBA 2011 alumnus Derek Su, who is China Strategic Assistant Project Manager at Christian Dior Couture, talks about what it's like to work in luxury today.
What got you interested in working in the luxury sector in China?
My first job was working for a Japanese semi-conductor company in the US and one of the lessons I learned on the job was that I wanted to be in a business that engages people. Luxury is an industry that is about making dreams reality. People don't buy luxury products solely because they need a bag or a pair of shoes; it's about something more than that. It's the brand, the history, and the craftsmanship which a brand stands for that drives people and makes them willing to pay RMB 50,000 instead of RMB 500 for a handbag. How you play with all the psychological aspects can affect the business transaction. I find this combination very interesting.
I decided to come to China because I wanted to work in the luxury industry and I think China has the most potential in this sector. That was one of the reasons why I picked CEIBS. My first touch point with China was when I came to CEIBS in 2009.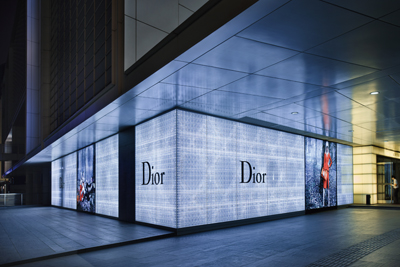 What's your job like?
I'm mainly focused on Dior Homme. Reporting to the MD, I tackle the sales performance of this division from many different angles. I work mainly on the retail side, while coordinating different departments at the same time. Last year, for example, I worked on a project that reshaped the Dior Homme business. We have been very focused on ready-to-wear, and leather goods was a new area which we wanted to get into. My job was to personally take charge of the performance of Dior Homme leather goods, and determine how we could boost performance. Another project I worked on related to boutique audit. The aim was to provide in-depth analysis of why some boutiques were not performing to our standards. I had to come up with a workable action plan and it's now being implemented in those boutiques.
What's the most challenging part of your job?
It's 'closing the gap'. We have to come up with marketing and business strategies that fit the local market. A luxury brand should have the same experience and brand identity and ideology whether you are in China, the US, or Paris. But how do you implement something that comes from Paris and translate it into a local message that your local retail team can understand and pass on to their team to improve the business and raise their performance? That's not easy to do. China has been moving forward very quickly, everything has been changing almost on a daily basis, but sometimes people don't necessarily change along with it. Changing the mentality is the hardest part.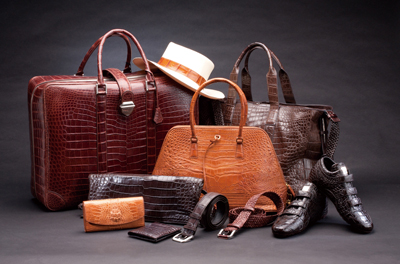 What are the most interesting aspects of your work?
The Chinese market is a lot more dynamic than everywhere else. Every region in China is different. Everywhere you go in China you find that your staff is different, your market is different, the customer behaviour can be completely different, how they view luxury and where they are in terms of luxury appreciation are completely different. With that in mind, how do you still deliver performance and results? We need to do things a lot differently, more according to the local market. It's the same overall strategy they are using elsewhere, but then we play with different tactics to adapt to the local market.
How did your MBA study at CEIBS help prepare you for what you are doing now?
The MBA helped me with all the hard skills such as accounting and finance. The analytical skills certainly help when you have those reports in front of you, so you know where to look and where to dig into. It's the business intuition and the analytical skills and most importantly the ability to think strategically in looking at the big picture that is helping me the most now. It is also true that at CEIBS you have so many different classmates from different places, both from China and abroad. Learning to communicate and work with them has helped me a great deal in working in China for Dior. One of the most important parts of my job right now is communicating with different people, closing the gap between foreigners and the local retail team. 
What is your plan for your career development? Where do you see yourself in three to five years?
In five years I see myself becoming a retail director for a men's brand, not necessarily for Dior or in China. The retail sector is the heart of the luxury business. If I'm lucky then maybe I'll become the general manager, but I'm just taking it step-by-step.