By Janine Coughlin
It's not likely you are using the same mobile phone you had in 1993. Similarly, your company's IT system is probably upgraded regularly. Yet when was the last time you and your company's senior managers had a deep-dive into the latest research on leadership, marketing science, platform strategy or managerial psychology? To stay nimble and competitive in today's fast-changing business environment, a company needs to keep both its hardware and its soft skills and management knowledge up to date. This is where the CEIBS Executive Education Programme comes in. It has worked with more than 3,000 enterprises to train more than 100,000 executives since it began 18 years ago with the founding of CEIBS.
"Companies are increasingly making executive development part of the solution to talent retention and development of their leadership pipeline." says Ruby Chen, Deputy Director, Executive Education and Director of Company Specific Programmes (CSP). "Our programmes are about the transfer of knowledge and the transformation of leadership mindset and capabilities."
"Companies don't send their staff to our Executive Education programmes for networking, they want them to focus on learning and improving their skills, and then put those skills into action to make an impact, to make a change," says Hobbs Liu, Executive Director, Executive Education. "Understanding clients and programme development is a key ability of our team."
The world-class faculty is also a key reason companies send their senior managers to CEIBS to tune-up their management skills and knowledge. "Our faculty members are very global. We understand global business and emerging markets," says Associate Dean of Executive Education Katherine Xin, Professor of Management and Bayer Chair in Leadership at CEIBS. "We are creating knowledge that is context relevant. We can meet the needs of a variety of customers, from global companies to Asia-Pacific to local Chinese. We really have a breadth of industry knowledge."
Topics covered by Executive Education programmes run the gamut of business fundamentals and challenges. Innovation, strategy, marketing, negotiation, leadership, finance, accounting, corporate governance and operations management are among the offerings. Courses are delivered in two ways – through open programmes, where individuals can sign up, and through Company Specific Programmes (CSP) in which CEIBS faculty and staff work closely with a company to design a bespoke course for a group of its high potential senior managers. A CSP makes more sense for companies where 15 to 20 or more will participate, as it can be more cost effective says Chen.

Eearly Challenges
"When we first started in this market there was not really a general awareness of business schools," says Liu, who has worked in the Executive Education programme for 14 of his 16 years at CEIBS.
The development of Executive Education at CEIBS mirrors the fast-paced growth of China's economy. Liu says that while it continues to attract leading MNCs, the number of SOEs and private Chinese enterprises utilizing the programme has grown considerably. He adds that around 70% of open programme participants now come from Chinese companies, while 70% of the CSP clients are MNCs.
"The foreign-based MNCs are more sophisticated about talent development, but companies like Lenovo and TCL are now recognizing the value of talent development and executive education," he explains.
One of the strong indicators of a successful Executive Education provider is repeat clients. Liu says for CEIBS it is between 60 to 70%. "This creates a challenge for us, because for the clients to stay with you, you need to offer extra value."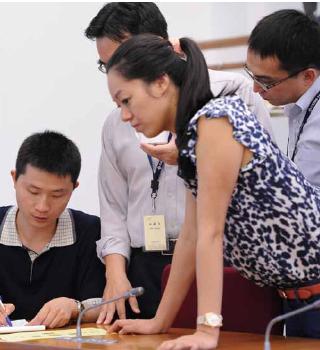 Customized Learning
"We help companies align their leadership team so they speak the same language and have a clear perception of the challenges they face and the solutions they are working towards," Chen says, describing some of the extra value CEIBS provides. "We facilitate their brainstorming, both between each other and with our professors."
A CEIBS faculty member serves as Programme Director of each flagship open programme to oversee the curriculum and make sure it reflects the latest research on a topic from around the world. CEIBS faculty also help create the framework for every CSP after doing in-depth research and analysis of the issues and challenges the company is facing.
Interactive, experiential learning is how Chen describes the typical CSP module. "More and more, we are working together with companies in true partnership style," she says, adding that now it often is not just the Human Resources (HR) executives who are involved in the CSP design, but also the CEO or other top management.
To explain how CEIBS faculty and staff work closely together with a company's executives to craft the framework of each CSP, Prof Xin gives an example of a recent two-module programme CEIBS did with a multinational technology company. The CEIBS team first conducted focus groups with top management, helping them get an in-depth picture of the company's needs and choose a team of cross-functional participants. It then conducted a focus group with the programme participants to identify the areas where they felt they had skill and knowledge gaps. In some cases even the company's global management, Asia Pacific head and China general manager will be involved in planning a course.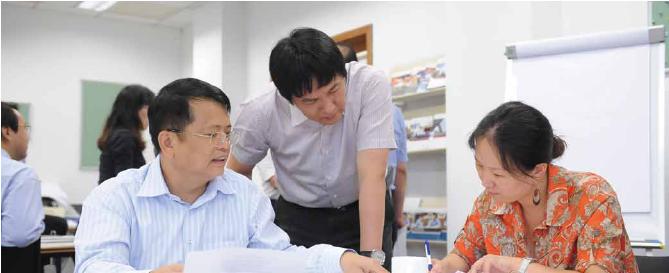 REAL LIFE LESSONS
"These days companies, particularly MNCs, are going through a lot of changes. Our CSP doesn't just educate participants but helps companies implement their strategic plans," Prof Xin explains. "We also share with them the most up-to-date knowledge and research, and ask participants to use that knowledge through action learning to create value."
Action learning is the current buzzword that describes the learning process in which course participants take what they are doing in the classroom and, under the tutelage of CEIBS faculty, apply it to a practical challenge they are facing at the office. This process also requires a commitment from the company's senior management to provide evaluation and feedback.
Open programmes also feature action learning aspects. Professor of Marketing Wang Gao, who is Programme Director for the Chief Marketing Officer (CMO) Programme, explains that the coursework in this class includes a live case study, where participants share their real-life marketing challenges and develop solutions with input from the class. The CMO Programme has also established a CMO Club to facilitate ongoing learning and connection for participants with both CEIBS and each other after the course is over. The club now has more than 150 members and offers occasional seminars and other events. "This network adds value," says Prof Wang. "If they have a challenge they are facing in their work they can make a phone call to one of their fellow students. It's a life-long network."
BUILDING PARTNERSHIPS
The process of working closely together to develop and execute a CSP programme often sees companies building a deeper cooperation with CEIBS. "We have strategic links with companies at multiple points," says Prof Xin. Sometimes working with a company on a CSP will lead to a CEIBS faculty member doing a case study. In other instances, a company has decided to invest in CEIBS by funding research or providing a scholarship for the MBA programme. Some companies began hiring CEIBS MBA students for internships and stepped up their efforts to recruit CEIBS MBA graduates after their involvement with the CEIBS Executive Education Programme.
"We are able to create synergy if we manage the client relationship well together with our development colleagues," adds Liu. "Many corporate sponsors started their relationship with CEIBS through Executive Education. About ten percent of EMBA applicants have participated in an Executive Education programme before applying to the EMBA Programme. So that is also the impact we are having."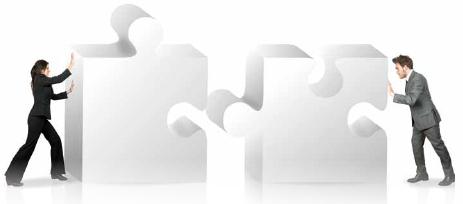 Get Ready For Boot Camp!
By Janine Coughlin
While many of the CEIBS Executive Education programmes are focussed on delivering the CEIBS "China Depth" brand promise, this year one of its new open programme offerings has a decidedly more global ambition. The CEIBS Future Leaders Boot Camp aims to attract young managers from around the world who are taking on their first managerial role, and grappling with the greater personal and professional risks and responsibilities that this entails.
"I have a lot of interest in developing younger managers as you can impact them more," says Professor of Operations Management Nikos Tsikriktsis, who is Programme Director of the Boot Camp. "Participants either have, or are just about to get, their first managerial job. They are stepping out of their functional silo for the first time and have to understand the bigger picture of their company's overall business. . . They may be the most qualified technical expert but now they have to lead a team."
The programme comprises two 11-day modules of instruction at CEIBS, with a month-long break in between during which participants are expected to complete a self-directed learning project related to their work. The curriculum is aimed at deepening their understanding of business fundamentals and providing a solid foundation in the principles of leadership.
Though most Executive Education programmes are aimed at senior managers, this one is targeting people in their late 20s and early 30s, and organizers are making a particular effort to draw a diverse range of participants from around the world. Prof Tsikriktsis explains the reason behind this: managing cross-cultural teams is part of the learning experience.
"We create a laboratory-like environment that fosters openness, participation, sharing and collaboration amongst participants," he says. Each participant will have the chance to work one-on-one with a professor who will coach him/her through the programme in various areas of self development. In fact when they sign up, participants must write a personal statement which will only be seen by their coach.
"The programme will give participants the opportunity to accelerate their leadership potential," says Hobbs Liu, Executive Director, Executive Education. He adds that hosting the programme in China is an added benefit, as the China market is now critical for most global businesses.