By Ana Galán Rodellar
In 2011, at the age of 29, Raúl del Águila became the COO of his family business, Explotaciones Agrarias Casa del Águila, a company whose owners have been active in Spain's agricultural sector for more than 400 years. They manage around 4,000 hectares of land on which they have vineyards, grow cereals, legumes, almonds and olives. Casa del Águila is now focused on broadening its horizons by providing high-quality olive oil to the Chinese market. For Raúl del Águila, the goals of a family-owned company need to be aligned with the goals of the family behind the enterprise. He also believes personal relationships are one of the keys to Casa del Águila's success. Therefore, nurturing ties between the company, the family and the community is a fundamental issue for him. Read  on as he explains what it is like to break into the China market, and the lessons that the centuries old Casa del Águila has to offer. 
TheLINK: Casa del Águila is a company that maintains very close ties with its home territory, the Spanish region of La Mancha. Is it difficult for this type of family business, tightly connected to the homeland, to take the first step towards internationalisation? 
Raúl del Águila: It's not easy. We're well known locally, so for many years it wasn't a priority to develop our brand beyond regional limits. In the past we didn't try to promote our products on a wider scale but now as we seek to build our brand outside of Spain, we have to adapt to a totally new market, one with its own needs. It's a challenge, but given the current economic situation, we think internationalisation is the best option. However going global brings several challenges related to branding because we want our brand to accurately reflect our tradition and values. Also, we need to think of new initiatives that allow us to satisfy the demands of the Chinese market, and we have to constantly be in touch with potential consumers to meet their objectives – and ours. We have to think of all these factors, and this is entirely new for us so we are starting from zero. We have sold some of our raw material to Italian or French companies in the past, but before now we never considered exporting our own end product.
There are many Spanish companies in the same situation: we produce very high-quality products but we do not promote them internationally, and we should. Historically, Spanish companies have felt confident in their own local markets, erring on the side of comfort, and it is time to change that.
TheLINK: Why did you decide to bet on China?
China is a huge market which is growing and opening up to Western tastes. We also see it as a potential springboard into other emerging markets in Asia. In addition, the Chinese market is almost unspoilt when it comes to olive oil, and our efforts are focused on building the Casa del Águila brand.
The problem is that the olive oil market in China may go through the same situation experienced by the wine market. In China, the differences between a 'good wine' and a 'very good wine' are not evident on the basis of their prices, because consumers are not willing to pay for a quality product unless they are familiar with the brand. 
We came to China around a year ago with the help of Barcelona Fang. We are still in the initial stages. So far, we have imported samples and established business contacts with some distributors who are interested in our olive oil. We prefer to introduce our product little by little because moving faster may trivialise our brand. Our aim is to provide a quality product. We take care of the entire production process, from the crop to the packaging. And we can contribute our tradition, in the sense of being a company that has been able to subsist as a family business and adapt to changing economic realities while preserving its values. We want to continue our tradition, diversifying in those aspects that can make us grow, and build our brand.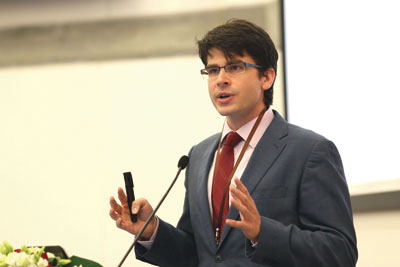 TheLINK: Is there any advice the Casa del Águila Family, with its years of history, can offer to Chinese family businesses?
Giving advice would be very arrogant… All I can say is that it is very important to connect family values with the company's values, and not forget what your objectives are for the company, the family and the wider community. Sometimes you can even conclude that growing at a slow pace might be more beneficial in reaching those objectives. You also have to be clear about what you expect from your company and, at the end of the day, make sure those expectations fit with what you want for your family.
TheLINK: How much input do you have from professionals who are not family members?
The company's senior management has always been  family members. But a family, like a company, is nothing but a community in which you have to look for external support to make things easier. If only the family is in charge, the company's point of view may become too narrow and you might not make the right decisions. Our family has always been advised by experts and sometimes, when we get swept up in emotions, their advice has prevented us from making mistakes.
TheLINK: How do you separate "family" and "business" and ensure that the lines do not become blurred? 
Separating those two worlds is quite difficult, but it is necessary to keep them independent to a certain extent. Otherwise, mental exhaustion would be unavoidable and it could negatively affect both the family and the business. We are constantly connected with the business in a more subtle way: we live in the countryside, and we spend a great part of our leisure time there. Of course, we also talk about our day-to-day issues at home, and that includes work-related issues, but we try to develop other aspects of our personal life which are not connected to the company.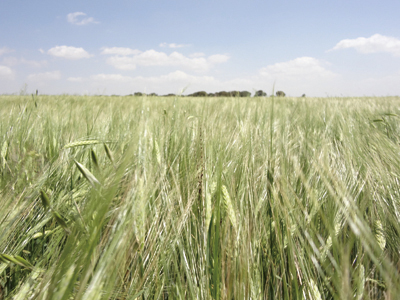 TheLINK: How important is it to plan succession in family businesses?
It is a key issue. For us, succession means entrusting a legacy – but not in the sense of giving a beach house or a chalet, but in a much deeper way. This is a legacy built up over many generations. One vital asset that our company possesses is this ability to have succession over time, where new family members gradually join the company after they get the knowledge and skills needed to assume these responsibilities. In our company, training is a slow, gradual and natural process. My father joined the company at the age of 30 and I joined at 29. I learnt from my father, my father from his and so on… The training is not based on figures and accounting, but on naturally learning how to treat people. That is a very long and, at the same time, enjoyable learning process. I am still far from being finished with this.