By Janine Coughlin
Socializing, searching and shopping are the daily activities that fuel China's billion dollar Internet business. During the past decade, when most people accessed the web from their personal computer, Sina and Tencent established themselves as the dominant players in the social networking space, while Baidu dominated search, and Alibaba Group, with its Taobao and T-mall, dominated e-commerce. But the number of smart phone users in China has reached a tipping point that is rapidly transforming the landscape. According to the latest data from the China Internet Network Information Centre (CNNIC), as of the end of June 2013 China had 464 million mobile Internet users, and this number is still climbing. China's established Internet giants, none of whom is more than 15 years old, are racing to retool their business models in order to avoid being enveloped by the competition, which includes many young upstarts who have only just joined the fray. It remains to be seen who will become the dominant players of the mobile Internet era.
The mobile phone "blurs the line between your life and the Internet" bringing together segments of the business that were once separate, explained new Alibaba Group CEO Jonathan Lu (CEIBS EMBA 2007) in a July Wall Street Journal interview. Alibaba – whose e-commerce platforms Taobao and T-mall generated more gross merchandise value during the fourth quarter of 2012 than US giants Amazon and eBay combined – recently took a stake in AutoNavi Holdings, the dominant Chinese online mapping player, as well as in Sina's popular micro blogging service Weibo (known as the Chinese Twitter). Alibaba Group also recently worked together with Qihoo 360, which competes against Baidu in search, to launch a new online shopping search service.
In July, Baidu announced it would acquire mobile app distributor 91 Wireless for US$ 1.9 billion. Days later, there were media reports that Qihoo 360 was in talks to buy Sogou, the Internet search unit of Sohu.com. As of this writing no deal had been concluded.
"Anyone who consolidates all three elements [social, search and e-commerce], would 'own' the market because they would know everything about consumers," explains CEIBS Marketing Department Chair and Professor of Marketing Chiang Jeongwen. "So it's no surprise that Alibaba has invested in Weibo. Likewise, Baidu will try to enter the transaction domain to lead consumers from searching mode to buying mode."
"Baidu, Alibaba and Tencent are all spreading out their money to prevent any possible envelopment risk," says CEIBS Associate Professor of Strategy Chen Weiru, explaining the reason for these companies' recent strategic investments. "Some of the investments can be rationalized, but some are just hedges."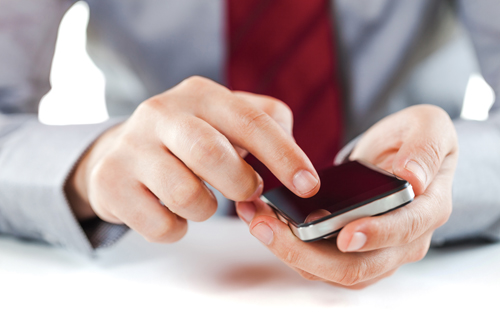 Platform Strategy
These businesses all utilize a platform business model which links together different user bases where one group of users subsidizes the other. For example a search platform is free to those who want to search for information, and subsidized by the businesses and services that pay to have their related advertisements appear alongside search results. "Platform businesses worry about 'being enveloped', which happens when their revenue pool (or user pool) is covered by another, bigger, platform," Prof Chen says. As he explains in his book, Platform Strategy: A Global Revolution of Business Model which he co-authored with CEIBS alumnus Yu Zhuoxuan (MBA 2008), a company faces disaster (sudden death) when its sole revenue pool becomes the subsidized side of another company's platform, for example Netscape was enveloped by Microsoft. Prof Chen also teaches Platform Strategy in an elective course in the CEIBS EMBA programme, and in an open enrolment course offered by the Executive Education programme.
Tencent's mobile instant messaging service, Weixin – also known as WeChat – has received tremendous attention from analysts and media who hail it as "the next big platform". However Weixin, at the time of writing, is technically not yet a two-sided platform as it has not yet added a mechanism to monetize it's 400 million person user base – which includes 195 million monthly active users and 70 million users outside of China. However industry watchers anticipate that it will happen in due course. In July this year Tencent began beta testing a game for Weixin, which is no surprise since games were something Tencent had great success at monetizing during the PC Internet era.
"Weixin is exciting because it allows users to create 'close' and 'identifiable' social circles, which Weibo does not yet offer. The sharing among these circles is more honest and genuine," says Prof Chiang.
"Tencent is one to observe because they have great potential for growth," says CEIBS Professor of Marketing Wang Gao. "Now the challenge for them is whether they can build a bridge to link the e-commerce with the customers. Right now there is a huge wall that separates them. On one hand people spend a lot of time on Weixin. They have their communities, friends, circles, etc… people are quite active there. Can they build a bridge or dig a hole to link these two parties together? If they can, Tencent will have great potential. They will be able to immediately challenge Taobao and T-mall."
The Pros & Cons of Mobile
As Internet users increasingly shift away from PCs to use their mobile phones to access the web, this opens up many new tools for marketers. "The biggest advantage of the mobile phone, and smartphones in particular, is that it is personal – the identity of the user is tied to a number. Marketing can therefore be done more effectively and efficiently," says Prof Chiang.
The ease in tracking a phone's signal, and therefore knowing its location, has made location-based marketing an important new tool for marketers. So-Lo-Mo (social-location-mobile) is a growing trend everywhere, not just China, Prof Chiang explains. However he says that the popularity of Weibo and Weixin, which facilitate word-of-mouth recommendations, and platforms such as the Chinese dining recommendation service Dianping.com, which collect and organize user generated ratings and reviews, will spur a major shift towards So-Lo-Mo related marketing activities and innovations, especially in China.
Another marketing model made possible by the location tracking capabilities of the mobile phone is called O2O (online-to-offline). In this model, which is particularly useful for traditional bricks-and-mortar businesses, customers make their purchase decision and sometimes even their payment online, but consumption is done offline. Dianping.com is an example of this, as is the travel booking service Ctrip, and the retailer Suning, which recently announced it was consolidating its online and offline shopping services and offering the same low prices on its merchandise regardless of where a consumer makes his purchase.
Though smartphones have enabled new tools for marketers, the mobile web presents some steep challenges to incumbent businesses whose operational models have a deep legacy in the PC-Internet era and their competitive advantages conflict with the mobile form factor. "Mobile helps people make decisions on the go. But because the screen is small, many business models cannot easily make the shift," says Prof Chen, explaining that search platforms are among those with the biggest challenge. "Consumers cannot easily read advertisements on their mobile. Baidu's Internet search model, for example, relies on pay-per-click advertising."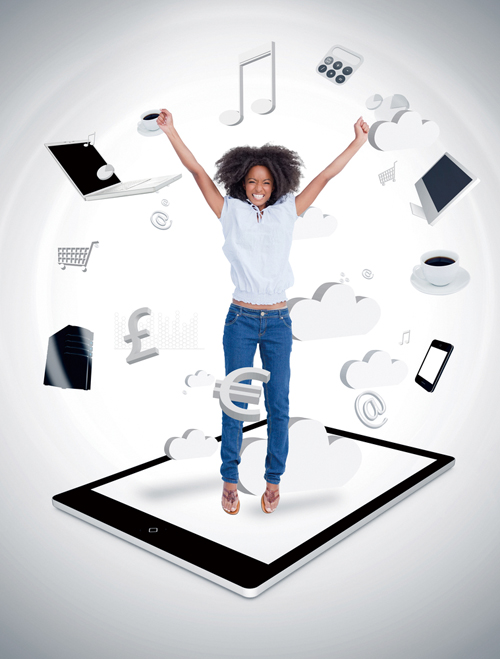 New Horizons in e-Commerce
About 80% of e-commerce in China occurs on three platforms – Alibaba's Taobao, T-mall, and JD.com (formerly 360Buy.com) also known as Jingdong Mall. As Prof Wang explains, one of Jingdong's competitive advantages is that it owns its own logistics service, unlike Alibaba which relies on third parties. Under the direction of CEO Liu Qiangdong (CEIBS EMBA 2009), Jingdong has built a large distribution and logistics network. Its scale and capacity enables the company to make it available to third parties, thus it becomes another platform that Jingdong can profitably leverage.
Suning is another innovator in e-commerce mentioned by Prof Wang, one of the few that began as a traditional bricks-and-mortar business and migrated successfully online. Its decision to combine its online and offline operations and lower the price of goods offered in its physical stores to match the price discounts offered online is a risky one, Prof Wang says. But he believes it is likely to give them a competitive advantage in the long run. He expects they will adjust their traditional stores to focus on larger, experiential retail outlets where customers can try out the goods before making their purchases. He also expects they will gradually add product categories such as clothing and groceries. "They will cover all consumers," says Prof Wang. "Some companies only target narrow segments, Suning covers the entire family."
The Logistics Battleground
In fact Prof Wang says that the logistics business in China faces its biggest challenge from e-commerce. When e-commerce began in China the quality of existing third-party logistics services was uneven, so most of the large, incumbent e-commerce players started their own. In fact Alibaba, which has relied in the past on third-party logistics, has just launched its own new venture, the China Smart Logistic Network (CSN) which is headed by former Alibaba CEO Jack Ma.
Some Chinese logistics companies, including SF Express (Group) are also developing their own e-commerce platforms to avoid being enveloped by the big e-commerce incumbents. "They are really concerned about losing control of the package," explains Prof Wang. "If e-commerce businesses all have their own logistics services, then companies that help get goods from suppliers to consumers will lose their business. They have to generate the packages for themselves to support their logistics. This is competition between platforms. It's either winner takes all or you can be enveloped by another industry."
Where do we go from here? "Chinese consumers embrace online businesses, especially the younger generation," says Prof Wang. "It's a part of their lifestyle. The social foundation is there, so you can see a very long future for e-commerce. It's not just a fad."
"It is a crowded and very competitive market now with all the apps and phones," says Prof Chiang. "But, new technologies will continue to be introduced to replace the old ones. Our need for information, entertainment, and communication will always be there. So, like any successful business, whoever can meet these demands with the most satisfactory consumer experiences at the most reasonable price will win, regardless of technological evolution."