By Charmaine N. Clarke
For Jeremy Zhang, Project Manager for CEIBS Campus Expansion Project, the best view on Phase III is from the arcade outside the residence buildings, facing the academic centre. It's the screen saver on his computer. He doesn't have a lot of time to enjoy the view though; he's busy working round the clock to get the project done.
Phased use of the facility began earlier this year but Zhang has to ensure that the still-being-constructed conference centre is ready for use when CEIBS celebrates its 20th anniversary next November. If anyone can pull it off, he can. He's been at the helm of Phases I and II, built between 1997 and 2004. He also accumulated a wealth of knowledge when he took a break from CEIBS to work on projects for global powerhouses Michelin and Boeing.
Zhang joined CEIBS in 1998, with Phase I almost halfway completed. Coming from a large SOE where his work as a translator had given him an extensive vocabulary about the construction industry, he was soon given the task of being the school's point man who would liaise with the project management team and the externally hired project owner's representative. This was in addition to his original role as Secretary to then Vice President Zhang Guohua.
Read on for more about how Zhang, an English Literature major, accepted – and now excels at – the challenging job of overseeing the construction of CEIBS' three-phased RMB200 million Shanghai Campus.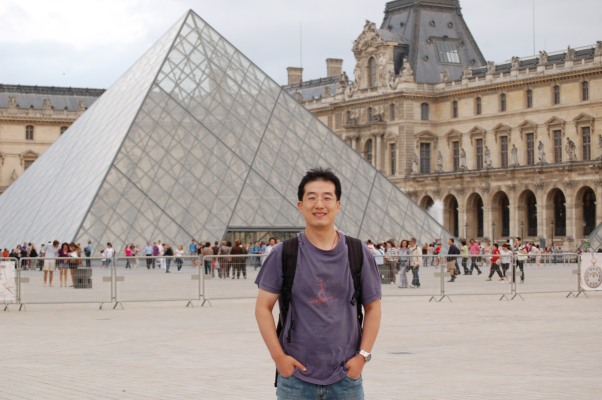 TheLINK: How did working at a state-owned enterprise and two MNCs help prepare you for being project manager for CEIBS Shanghai Campus?
The job with the SOE was an amazing three-year-long experience during which I learned a lot about contracts. But most of my knowledge came from learning on the job at CEIBS. Very soon after Phase I, we started Phase II and I worked on that full-time from 2000 to 2004. During that period I really enhanced my professional knowledge.
When the job was almost finished I heard that Michelin had a big project and I could possibly have a job there. I was at Michelin for two years but unfortunately their expansion project was shelved because of a slowdown in China's car market during 2004 to 2006. They chose instead to convert the existing facility to produce Michelin tyres. But that's machinery-related and more operational than construction. So after two years I thought it was time to move on. Then I had a chance to work on a Boeing project and that was another big leap forward. They had a very professional team from the Boeing side managing us, the owner's representative. We, as the project management company, managed the contractors – we did everything from procurement, permits, construction site management, contract negotiation, everything. So during those 2 years on that project I really learned a lot. Then after that I came back to CEIBS to manage Phase III.
TheLINK: What does a project manager actually do? Is it your job to find people who have the expertise to do the job and make sure they actually do it?
That's part of it. We have a Chinese project management team and I am often the liaison between them and the design institute as well as PCF, our architect based in New York. I need to be hands on to ensure that the process goes smoothly.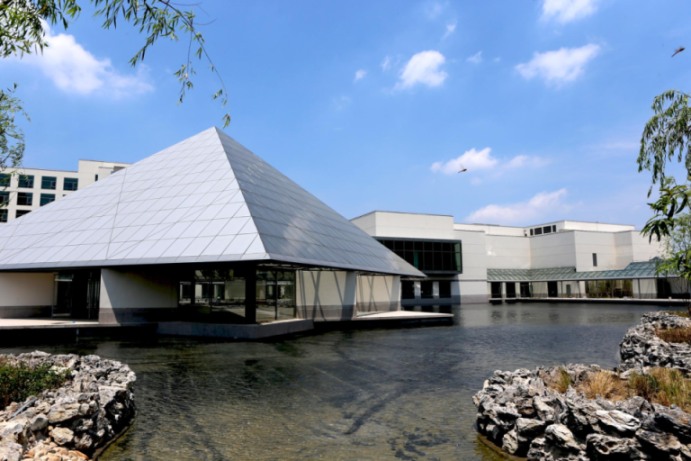 TheLINK: What has been your greatest moment of joy/accomplishment while working on Phase III?
The joy came from seeing progress made on the architectural drawing. That was the dream, the ideal, something you think you can realize. At that stage, all you feel is hope. If there are problems, adjustments can be easily made. But once you begin construction you have a lot of new problems which are not as easily fixed. It can be disappointing if there is a gap between what's done and what was supposed to be done. And I am my harshest critic. I see every imperfection, though they may not be noticed by anyone else.
Working with PCF, the architectural firm, we've been really, really lucky. PCF always finds solutions, they're always working towards high standards and this is what they taught me. Never accept less than perfection. They are really creative.
TheLINK: What's your biggest challenge and how are you working to overcome it?
Getting optimal performance from everyone working on the project is my biggest challenge. But my approach is to lead by example. My thinking is: I will work harder than you guys. You need to see that your boss is working 12 to 14 hours a day, so you need to work at least 8 hours. That's what I tell them. And they see that every day I'm working till 8pm. And when I go home, after two hours I start working on the computer and send emails till 12 midnight. That's every day. So they see that I am really working 14 hours a day. I use two hours for commuting, two hours for eating and showering and six hours sleeping. Every day is like that.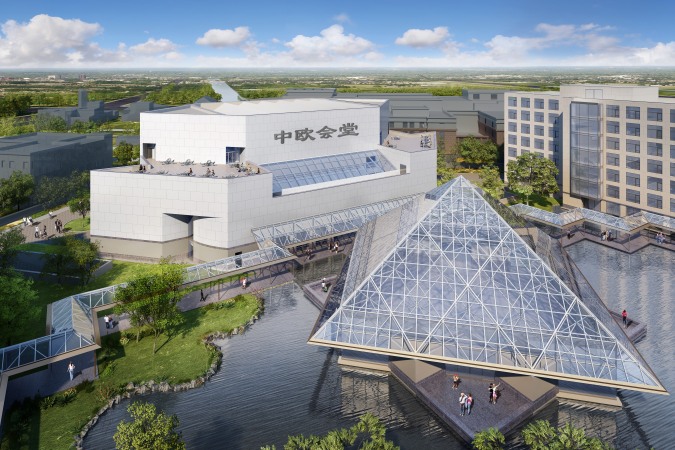 Phase III Facts
Architectural Design by: Pei, Cobb, Freed & Partners (PCF)
Main buildings:-
Central Pavilion
Single-layer steel structure. Its giant pyramid-shaped glass pinnacle – 12.5 metres above the ground at its peak – covers a square glass box. The focal point of Phase III, the glass pyramid is surrounded by CEIBS' signature black-granite-floor indoor lake.
Academic Centre IV
This three-storey building is the main teaching venue. Its lecture theatres have state-of the-art simultaneous interpretation and video conferencing links to CEIBS Beijing Campus and Shenzhen facility. The administrative offices of the Executive Education Programme are on the 3rd floor.
Faculty Building
This five-floor 6,000-square-metre administrative building houses faculty offices along with conference facilities and meeting rooms.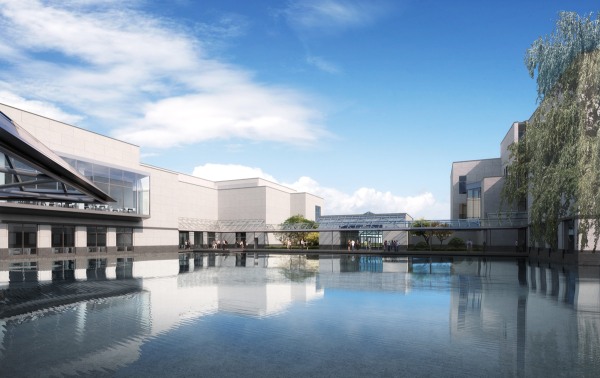 Student Residences
Two 4,700-square-metre student residences have been completed; each has 7 floors. There are two common use areas on each floor for group discussion assignments as well as casual conversations. The layout enhances communication, outside the classroom, between residents. Fifty percent of the rooms have a stunning view of the glass pyramid.
Commons Building
The Commons Building is a two-floor 3,500-square-metre building. It has three dining halls on the second floor, each providing a unique view of the campus. The first floor includes the check-in area for student residences, two spacious lounges, as well as smaller areas for relaxation. A waterside terrace provides a tranquil backdrop to the architecturally stimulating design.
Conference Centre
This four-floor 8,000-square-metre facility is being constructed next to the glass pyramid, and will be completed by the end of 2014. It will house a 750-seat auditorium on the first floor with two smaller meeting rooms on the 2nd floor and a multi-functional hall on the 3rd.