The CEIBS 20th Anniversary Master Class with Wanda Group Chairman Wang Jianlin was one of the most popular events in the series. For all who've been asking, here's a shortened version of his April 12 presentation. The video is also available on CEIBS iTunes U and YouTube sites. 
"Wanda Group has grown rapidly in recent years and, because of its strong execution skills, has a great reputation in China. By last year we had gained annual growth of over 30% for eight successive years, and one year it was as high as 45%. With our strong execution skills, we've finished many projects quickly and efficiently.
People may wonder how we've achieved such legendarily fast growth and how we've managed to become so strong at execution. That's why today I'll decode our execution strategy for you.
There are four major planks in Wanda's execution strategy: strong execution, building a culture of execution, having an effective management model and relying on technology to drive execution.
Wanda's strong execution can be clearly seen in two aspects. First, we never fail to meet project deadlines. At the very beginning of each project, our internal document will have a schedule for the exact date when the project will be open for business no matter if it's a plaza, hotel or cinema.
We've never postponed any project during the past 16 years we've been in the real estate industry. It's this tradition of sticking to the schedule that ensures that we have no problems in attracting business.
Second, we can effectively control costs. The production cycle of a real estate project is normally long. It usually takes us over two years from negotiation to accessing the land, and for many other companies it might take more than three or four years. With such a long time to complete a project, it's hard for us operators to control costs. Also, real estate construction has no unified standards because we have to adjust the designs and merchants' layout requirements to meet different tastes and preferences in different regions. This also makes it hard to control costs. Normally most operators will spend 15% to 20% more than their budgets. But all the 100+ projects Wanda has invested in within the last 10+ years, have had below-target costs and above-target net profit. As a real estate operator, we have to effectively control costs. That's our competitive edge.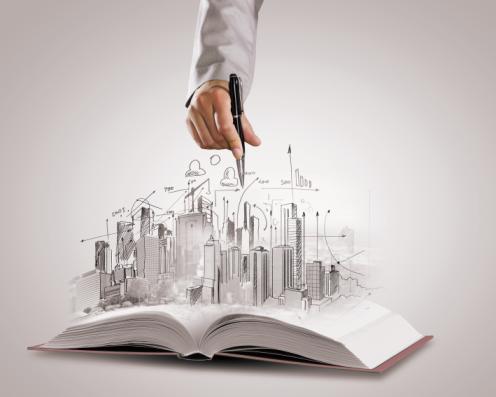 The second plank in our strategy is to nurture a culture of execution, which means to flawlessly execute decisions and strategies within the company. First of all we should set examples so that others can follow. This, in fact, has something to do with me growing up in the army which shaped my character. I always stick to the principle that whatever I ask my employees to do and however I ask them to behave, I will first do the same thing and behave the same way myself.
Having an effective management model, the third key plank, also plays an important role in Wanda's execution strategy. The structure in Wanda is clear. We centralise authority at HQ and weaken the individual authority of general managers. In Wanda, general managers and deputy general managers take turns working in different cities in a regular rotation and that's a rule that everyone has to obey. Anyone who disobeys the rule will be fired. That's our culture of execution that we have to stick to. If we let every manager stay in the big cities such as Beijing and Shanghai as they wish, we can't achieve sustainable development. Of course exceptions can be made if senior employees have some family-related reason that needs us to be flexible.
And the last plank: we rely on the best technology to ensure execution. Technology and information serves as a vital complement to our management system, culture of execution, reward and penalty system and supervision to ensure execution. We established our own information centre more than a decade ago when many companies still didn't realize the importance of information. The information centre plays an essential role in corporate operations, and the centre manager is at the same level as a vice president. Over the years we've engaged many overseas returnees and overseas professionals in the information centre and achieved the goal of having a mobile office by automatically synchronizing information. Now, at Wanda, we can deal with office documents using our mobile phones.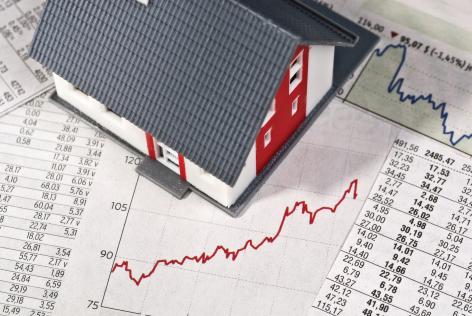 Apart from the four vital planks, I also want emphasize the power of our modularized and integrated work plan system. In Wanda, we attach great importance to plans. We established a planning department to make monthly, weekly and daily plans and annual plans for finance, cost control, cash flow management, profit, staffing and recruitment. Thus by the end of every November, all department heads know their planned targets for the next year regarding employment, costs and profits.
I'm proud and confident to say that Wanda is the company with the strongest execution skills in China. I believe we are the only company in China that never fails to meet project deadlines and always has complete control of our costs and budget. Our strong execution relies on the integrated strategy of our management model, our culture of execution, clear system of rewards and penalties and advanced technologies.  Of course our unique business model also plays an important part in all of this. It is all these efforts that have propelled us to annual growth of over 30% over eight successive years and keeping the growth rate at 30% after achieving hundreds of billions of dollars in asset value. Last year we had 30% growth and $380 billion in asset value, despite the global economic downturn. If we can maintain the growth momentum, we can have over $100 billion in annual income by 2020 and thousands of billions of dollars in assets even if the annual growth rate slows down to 15% after 2015. If so, Wanda by then will definitely become an international megacorporation, and we expect that by then we would be the top transnational enterprise with 20% of our income coming from overseas.
We hold this great ambition because we want to prove that, by using the mechanisms of the market, we can be one of the best companies in the world and be a credit to Chinese companies, especially Chinese private companies."