Raja Upputuri (left) and Eric Schreiber on CEIBS Campus. 
By Charmaine N. Clarke
It's a good thing Eric Schreiber, Raja Upputuri and Toni Casas were paying attention in and outside the classroom when they did their CEIBS MBA from 2007 to 2009. That's how they were able to master the hard and soft skills needed to successfully run a business that spans multiple continents and cultures. Today they run a company that meets the very specific need of preserving old analogue photos and video formats into more durable digital versions. Their tag line: make memories last a lifetime.
Last year their three-year-old company, ScanCorner, turned a profit for the first time, thanks to what Upputuri says is a "killer combination" of providing the highest quality service at the lowest possible price to clients. The company also had excellent timing, entering the "memory preservation" business at a time when the digital industry was becoming increasingly attractive. Over the years they have mastered the extremely difficult task of steadily converting website visitors into paying customers, and interactions with clients are conducted entirely online.
Schreiber, the company's Co-Founder & Advisor, was the one who originally came up with the idea of ScanCorner. When he couldn't find anyone in Switzerland to help him cost-effectively preserve photos of his godmother, he realized that there was a need waiting to be filled.  He pitched his business idea to Upputuri (now the CEO), whose native India was an attractive choice for the company to house the bulk of its heavily-labour-intensive operation.  Casas joined the team as Country Head, Spain as it expanded into the Spanish marker.
Today, in addition to the home countries of the three CEIBS alumni, ScanCorner offers its services in The Netherlands, Australia, Germany and the UK, which became the latest addition this January. The long-term goal is to focus on clients in Western Europe with India remaining the centre of the company's operations.  Upputuri explains, "The entire operation is driven from India. That's where the outsourcing centre is located. We are looking to serve markets where we can have huge labour arbitrage."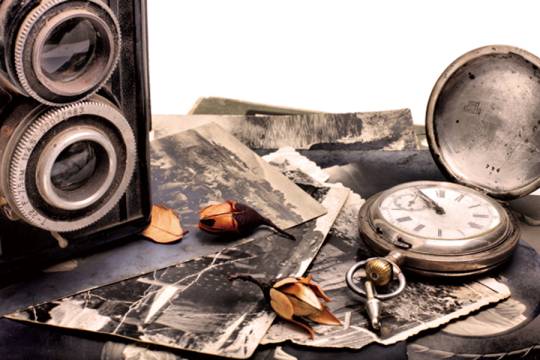 Today the company, which was launched in May 2011 with Schreiber, Upputuri and two employees in India, has about 90 on staff. Most employees are based in India. With clients spread across seven different countries, and members of the management team in three different geographic locations, cross-cultural skills are vital. So is trust. "Differences are unavoidable when you're working in a highly cross-cultural environment like ours. Intercultural skills are very important for this job and that's one of the skills we all developed at CEIBS," says Upputuri.  "Also, because we did our MBA together we developed a certain level of trust among us. That is now one of our greatest strengths and it gives us a competitive advantage."
He's also grateful for the practical skills learned in entrepreneurship class on how to formulate and execute a business plan. Marketing and finance classes also came in handy. "In marketing class we learned how to focus on one particular niche and how to be consistent with our brand positioning. This is why we have been very clear, from the start, that we are an online service provider that offers the highest possible service at the lowest possible cost to our clients," he says. "The finance courses we took are now useful when we have to set up subsidiaries around the world, helping us identify our revenue centre, and so on. In fact we have implemented everything we learned in finance class. Our success is because of our MBA learning at CEIBS."
For budding b-school entrepreneurs, he offers this advice: don't let fear hold you back. "Don't fear the unknown, that's the thing that stops most people. Yes, it's a huge learning curve but it can work. Just remember that a new business is like a baby, it needs to be nurtured," he explains. He stresses that a strong dose of perseverance is also a vital ingredient, citing the widely accepted 3-year survival rule for new ventures.
Upputuri also has some words of wisdom for those who have already taken the leap and are running their own business. "When you're just starting out, don't try to attack multiple problems. Focus on solving one problem, on meeting one need. If you are able to excel at that, you have a business."