Research staff have played an invaluable role at CEIBS over the years as the school continues to boost its research capabilities. Many later go on to pursue PhD programmes at top-tier schools, with about 17 enrolled over the past 6 years.
These include two current participants in the IESE-CEIBS Coordinated PhD Programme, Fu Xin and Sumelika Bhattacharya. Xin, who was a case writer with CEIBS Case Development Centre from 2007 to 2012, co-authored an award-winning case with Associate Professor of Management Han Jian. "A Dispute over a Pay Rise in Company F" took the EFMD Case Writing Competition Award in 2012. Bhattacharya, who was a part-time RA in 2012, co-authored three cases with CEIBS Dean and Distinguished Professor of International Management Hellmut Schütte.
 "The excellent work that has been accomplished, and continues to be done, by our research staff has made a huge contribution to CEIBS' body of research, which is increasing in both quality and quantity," said Associate Dean (Research) Xu Bin. "At the same time, working closely with CEIBS faculty has provided our RAs with numerous opportunities to learn from some of the world's very best scholars. We are proud of the fact that so many of our RAs then go on to do their doctorates and hope this will eventually lead to an increase in high-calibre academics here in China and globally."
Working closely with faculty to produce high-quality work, RAs provide expertise in academic research for cases and books, consulting and project management. It's a rewarding job through which they:
- hone their skills in researching, writing, interviewing, analysis, and project management
- receive on-the-job training in specific skills involving research methodologies, library resources, data analysis, case writing, and software
- build a close working relationship with faculty members who are thought leaders as well as generous teachers and mentors
- discover their own research interests, which may transform business practices and thought across sectors and industries.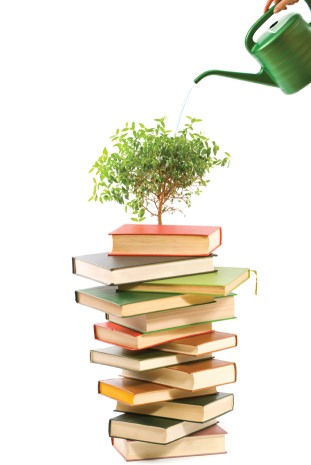 Wang Lan, who co-authored "CEO Functional Background: New Evidence from China's Top 100 Listed Firms" which received the coveted Best Paper Award from the Academy of Management in 2012, is now at Boston University. Her co-authors were Professor of Management Liang Neng and Han Jian. "The two years I worked at CEIBS was an important starting point in my academic journey. CEIBS provided a friendly and supportive environment for my transformation from a research assistant into an independent scholar," said Wang. "I was provided with numerous opportunities to advance my career, including receiving great support from my boss, collaborating with recognized professors, attending academic conferences, accumulating teaching experience as an assistant, and taking on responsibilities as an independent scholar. The job, though very intense, was very enjoyable. I was able to do what I loved, meet great people, and accomplish spectacular things."
Jeff Shao, who worked with both Professors Lorna Doucet (former Associate Professor of Management) and Pablo Cardona (Adjunct Professor of Management), is now at University of New South Wales. "Working at CEIBS was a great learning experience. I was mainly responsible for assisting professors in their teaching and research. I broadened my knowledge about research methodology and theory development; I also learned how to communicate effectively with journal reviewers and editors – something I couldn't have learned from textbooks alone. In addition, thanks to sponsorship from one professor, I got an opportunity to attend an international conference. This experience, together with two recommendation letters from professors, was of great value when I was applying to PhD programmes. "
Other RAs who have gone on to do PhDs in the US and Europe include Flora Lv, Chen Meng, Liu Shubo, Lulu Zhang, Linda Song, Maggie Mei, Yin Huaxiang, Liu Lei, and Steven Zhang.
Lv, who was RA to Ge Dingkun, a former Assistant Professor of Strategy and Entrepreneurship, went to Ohio State. Associate Professor of Management Kim Tae Yeol's former RA Chen Meng is now at Penn State while Shubo Liu, who worked with Associate Professor of Management Terence Tsai, is now at University of Edinburgh. Lulu Zhang is doing her PhD at King's College London, after working with former Professor of Strategy Steven White. Meanwhile, Linda Song and Maggie Mei are doing their degrees at IESE and Copenhagen Business School, respectively. Song worked with Professor of Management Juan A Fernandez, while Mei was RA to Professor of Marketing and Innovation Management Kwaku Atuahene-Gima.
Yin Huaxiang, who worked with Professor of Accounting Ding Yuan, is now enrolled in Tilburg University's PhD programme while Liu Lei, the RA for Professor of Operations Management Thomas Callarman, is at European Business School. Professor Emeritus of Management William Mobley worked with Steven Zhang who received his PhD degree from Arizona State University this year.
"We eagerly look forward to the continued contribution that all our former and current research staff will have on the academic world," said Prof Xu.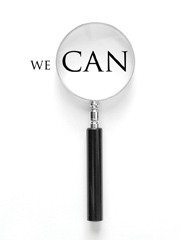 CEIBS RAs Placement in Global PhD Programmes
Research  

Assistant/Staff

Professor
PhD Programme
Chen Meng
Kim Tae Yeol
Penn State University
Flora Lv
Ge Dingkun
Ohio State University
Liu Shubo 
Terence Tsai
University of Edinburgh
Lulu Zhang
Steve White
King's College London
Shao Bo (Jeff)
L. Doucet and P. Cardona
University of New South Wales
Linda Song
Juan A Fernandez
IESE
Maggie Mei

Kwaku

Atuahene-Gima

Copenhagen Business School
Wang Lan
Han Jian
Boston University
Yin Huaxiang
Ding Yuan
Tilburg University
Liu Lei
Thomas Callarman
European Business School
Zhang Yiwen (Steven)
William Mobley
Arizona State University
Li Shengyu
Xu Bin
Penn State University
Zhang Zheng
Xu Bin
University of Illinois at Urbana-Champaign
Wang Mengjie
Sophie Chen
University of East Anglia
Song Wei
Arthur Daemmrich
University of Rochester
Fu Xin
Case Writer
IESE-CEIBS PhD programme
Sumelika Bhattacharya
Schütte, Hellmut
IESE-CEIBS PhD programme