By Charmaine N Clarke
Since 2005, Qunar has been providing travel information for Chinese consumers wrestling with the question inherent in the company's name which loosely translates to "where to go". Its mobile app and website provide fingertip access to hundreds of travel agencies, hundreds of thousands of hotels and flight routes, plus daily deals for group buys. The website has 75 million visits a month while the app had more than 43 million users at the end of this June, giving Qunar the largest share of China's travel mobile app market.
In 2011, with three successful rounds of financing already under its belt, Qunar inked the deal of a lifetime: with a US$306 million stake, Baidu became the company's largest stakeholder. It was the biggest investment ever for Baidu, and the largest in China's online travel industry. Over the past eight years, Qunar has been in the thick of China's fast-paced online travel industry. The company has racked up an impressive list of accolades since it became the country's first ever travel search engine. One month after it grabbed the largest share of traffic (42%) among Chinese travel websites in November 2011, its mobile app was named the best original Chinese travel app of 2011 by Apple China. 2010 was also a good year for Qunar: it became the largest Chinese-language hotel review platform in the world with over one million user generated hotel reviews, and was the only private company to make Google DoubleClick Ad Planner's Top 10 list of most popular travel websites.
Now, Qunar has its sights set on growth, and expanding its range of services. To do this, it is open to partnering with other travel industry-related players in order to leverage resources. With China's position, in the last decade, as the fastest-growing tourism source market in the world (based on World Travel & Tourism Council data), there is every indication that there are enormous opportunities ahead for Qunar. Last year, the company did a major re-organisation to position itself for maximum growth. It identified and will focus on three business units (its core high-growth segments of air, hotel and mobile) and five seed initiatives – high-potential areas that the company's CEO CC Zhuang will oversee directly.
Among the company executives who will have a major role to play as Qunar moves ahead to meet its long-term goals is Executive VP Denise Peng (EMBA 2012, BJ). She is responsible for sales, marketing, and business development. She is also part of the team that launched the company. In this exclusive interview with TheLINK, Peng shares her thoughts on the role Qunar is playing in China's online travel industry.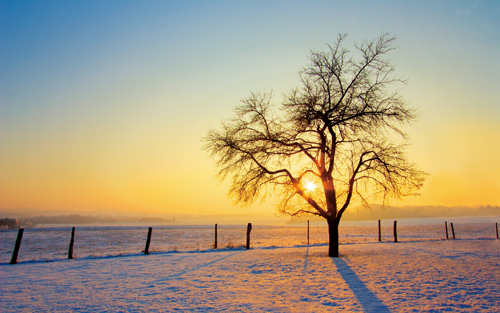 TheLINK: The online travel booking industry is very competitive. What is Qunar's strategic advantage and how has it fared against competitors?
Denise Peng: Our business is designed to enable consumers' travel choices. With a single click, we provide Chinese consumers with the broadest coverage of travel products and the lowest price range. We must be doing something right because Qunar is China's first and largest travel search platform by user volume. Industry data shows that the company leads in Chinese online travel space on both PC and mobile platforms. According to iResearch, as of January 2013 our website had around 75 million monthly visits. As of June 2013, Qunar's search scope covers around 1,250 travel agencies, 125,000 flight routes, over 468,000 hotels, 186,000 vacation routes, 16,400 daily group-buying deals, and provides much more travel related information. Qunar Travel mobile app is the most popular travel app in China, with more than 43 million activated users by the end of June 2013. According to the China Internet Network Information Centre's "2012 Chinese Online Travel Consumption Report," Qunar has the largest market share of travel mobile app users in China.
TheLINK: In terms of their use of online travel booking services, how do China's internet users compare to those in the US, for example? What is the growth potential for China's online travel industry?
In 2012, the number of Chinese internet users (564 million) more than doubled the number of US internet users (247 million). However, in 2011 the online travel penetration in China was only 6%. The US has 40% online penetration. The Chinese online travel market is expected to catch up to its US and European counterparts in the coming years.
We are positioning ourselves to tap into this expected growth.  In the last quarter of 2012, we did a major re-organisation of the company's structure to drive growth. We changed from the traditional function structure to business units. We have three major business units and five seed initiatives. The business units are in areas in which we already have a big market share and enjoy relatively high growth – air, hotel and mobile. The seed initiatives are businesses that we see as being promising and having the potential to grow in the future: vacation destination services, tickets for scenic areas, travel photography, etc. Our CEO CC Zhang is now incubating these initiatives as start-ups. We hope this kind of structural arrangement of the organization will make us more innovative and able to adapt quickly to market changes to realize potential growth opportunities.
Second, we are open to M&A initiatives that will allow us to accelerate our growth and better leverage industry resources. The third component is to continue recruiting the best technical talents, and those with expertise in the travel industry, to help develop our product and build up networking relationships within the industry.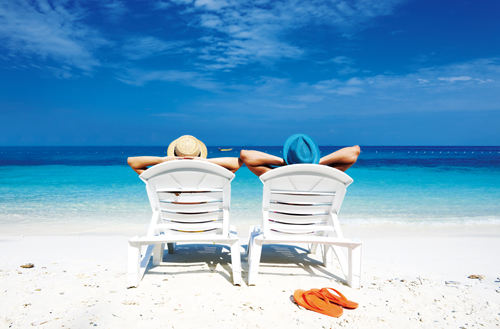 TheLINK: Baidu, with its US$306 million investment in 2011, is Qunar's majority shareholder. How has this collaboration helped with Qunar's growth and development since then?
Baidu is China's largest general search engine while Qunar is China's largest travel vertical search platform. So it is understandable that the two companies have a lot of synergy in their business models. Our strategic alliance with Baidu has facilitated product and R&D cooperation between the two companies, and also strengthened Qunar's market leader position.
One of the ways in which we collaborate with Baidu is on their box computing technology. When someone searches for travel information on Baidu, information provided by Qunar will be given some level of priority in the displayed search result. For example is someone searches for flights, there will be Qunar-provided information about prices, scheduling, and more – all accessed without going to our website. This is a very efficient way to provide enhanced travel-specific search results to Baidu's users. We are also working with Baidu on their LBS products by providing hotel POIs (points of interest), price, pictures, reviews, etc. to allow Baidu users to instantly make hotel reservations. In exchange Qunar attracts more traffic from Baidu.
TheLINK: What's next for Qunar?
We have always been an open platform for online travel products on mobile devices. In addition to the travel products we now provide, we plan to work closely with our partners to offer other services that will help our users to conveniently get travel information and instant service before, during and after their trip. In our mobile strategy we are open to partners who can provide search content. For example in May we opened our app interface to airport taxi service providers, including Di Di Da Che, Kuai Di Da Che, and Yao Yao Zhao Che. We allow them to integrate their information into our mobile applications. Qunar now provides the widest city coverage, in terms of geographic area, among taxi app services in China. There are six partners now working with us and we provide coverage in 20 cities. One month after the collaboration began, the numbers are encouraging: one out of every three travellers who use Qunar to book flights use a taxi to get to and/or from the airport. Among all airline tickets buyers (including those who do not use Qunar to book flights), 40% of them are using our airport taxi service app. We believe that this number will grow in the future.
TheLINK: Will you adjust your business model to accommodate your push to expand into international travel?
We will continue to use the platform model and it will remain open to the various partners with whom we collaborate. Our business model could be described as Baidu plus Taobao. We will continue to provide very comprehensive and low-priced travel information for our customers and provide a free transaction platform for our vendors. This provides our customers with a better user experience and our vendor partners have better ROI by partnering with Qunar.
TheLINK: Looking at the wider internet/online industry in China, what are your views on growth potential, the need for innovation and creativity, and how China stacks up against other countries around the world?
China's internet industry is experiencing its golden age. Apart from online travel, we are seeing other categories that are very attractive such as online education and consumer finance. Alibaba and Alipay are taking steps in the area of consumer finance. In the last year, for example, Alibaba has been promoting their Aliloan and also some personal consumer investment products. I think this will have significant implications for China's banking system.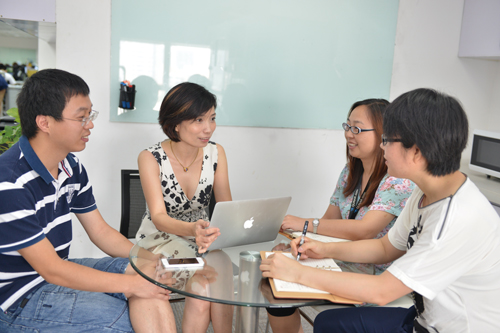 TheLINK: How has your CEIBS EMBA enhanced your role at Qunar?
Finance and strategic thinking are the biggest takeaways for me. For example, after taking Prof Chen Weiru's platform strategy class, I was able to summarize Qunar's entire growth history in a theoretical way and share it with my colleagues.
I also benefited from the diversity of my classmates' career profiles; we had participants from very different industries. I have an entrepreneurial background and I'm experienced in the internet industry, but outside of the industry I had very little knowledge. With the EMBA programme I had an opportunity to exchange ideas with people from various industries. I believe my newly-developed cross-industry knowledge will broaden my view on how to grow Qunar and also on my career development in the future.
Qunar Milestones
December 2011:
Mobile application named the best Chinese original travel app of 2011 by Apple China
November 2011:
Had the largest share of traffic (42%) among Chinese travel websites (according to Experian Hitwise's monthly user traffic report)
June 2011:
Announces Baidu's commitment to a US$306 million investment, while Qunar continues to operate independently
May 2011:
Established strategic partnership with China Tourism Academy
August 2010:
Became the world's largest Chinese-language hotel review platform with more than 1 million user-generated hotel reviews
July 2010:
Honoured by AlwaysOn as one of the AlwaysOn Global 250 winners, the only travel website to win this award
April 2010:
Among the Top 10 most popular travel websites and the only private company on the list, according to Google DoubleClick Ad Planner