Qingting.fm Gets Funding from CEIBS-Chengwei Venture Capital
Thursday, July 24, 2014
Qingting.fm Gets Funding from CEIBS-Chengwei Venture Capital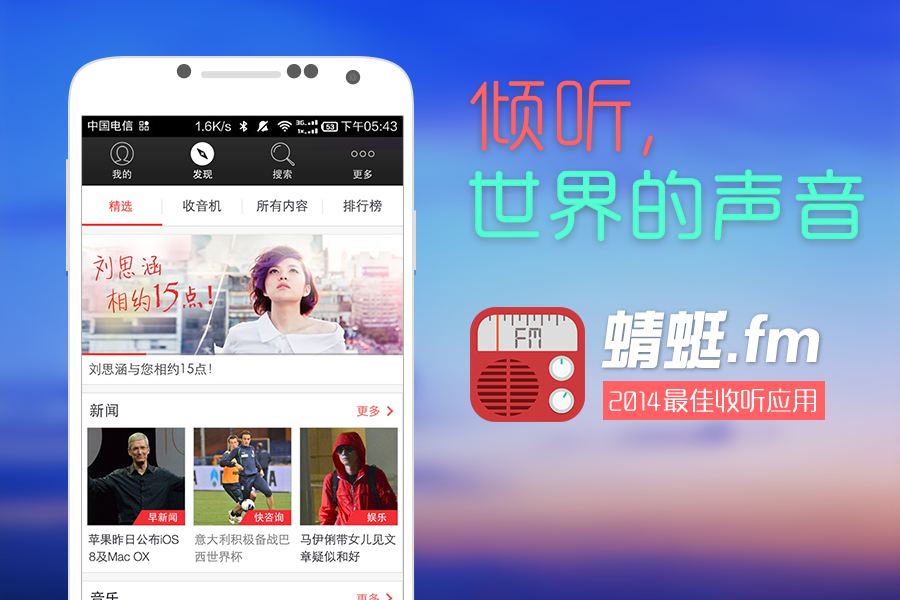 July 24, 2014. Shanghai – Qingting.fm, China's first radio platform that pulls together content from a wide range of sources, has secured a significant investment from CEIBS-Chengwei Venture Capital. Zhang Qiang, CEIBS EMBA 2002 alumnus and Co-founder of Qingting.fm, outlined the rationale behind the move: the Fund specializes in investments in the Internet and mobile Internet sectors, and this will also be a way to forge closer ties with his alma mater. Jointly created by CEIBS and Chengwei Capital, CEIBS-Chengwei Venture Capital offers CEIBS alumni start-up funds, business resources and relevant value-added services.
Zhang Qiang explained that given the limitations of traditional radio, he needed to blaze a new trail by leveraging mobile Internet technologies. As users expect to access diversified radio content whenever and wherever they want, the Qingting.fm mobile app has topped the charts of radio apps since its launch two years ago. In addition to his impressive market insight, Zhang Qiang is a successful serial entrepreneur. In 1998, he set up online.sh.cn, one of China's first news and local service websites; later on, he launched the gaming site called the9.com and cnrvoice.com, a joint venture with China National Radio.
About Qingting.fm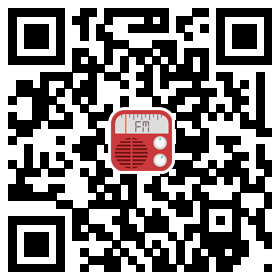 Qingting.fm is a radio platform created by Shanghai Microphone Culture Media Co., Ltd. It has attracted over 80 million users within two years since its launch, becoming the No. 1 radio APP in iOS, Android and WP app stores. Qingting.fm is the FM radio with the widest coverage in China, offering users a wealth of radio content every day. Its customers include over 100 leading record and TV & movie companies, over 3,000 popular live radio stations at home and abroad, and over 10,000 famous DJs. By virtue of its cutting-edge radio processing, iCloud service and compression technologies, Qingting.fm is capable of providing users with quality radio content and a pleasant audio experience. Qingting.fm has become the first choice of radio users wherever possible.
For business opportunities, email business@qingtingfm.com.
Download link: http://qingting.fm/app/download
About CEIBS-Chengwei Venture Capital
CEIBS-Chengwei Venture Capital enables CEIBS alumni to access start-up capital from the school. In addition CEIBS professors, with their solid theoretical grounding and rich experience for case analysis, keep abreast of the start-up process to improve entrepreneurs' chances of success. The investment returns generated by the Fund will be channelled into CEIBS Education Foundation for teaching and research purposes. The Fund regards the founding teams of the ventures it invests in as invaluable entrepreneurial assets, and therefore makes every effort to provide them with relevant educational and training resources. The Fund's first tranche of US$ 100 million can be accessed for equity investment only by early-to-growth-stage enterprises founded or managed by CEIBS alumni. The Fund has drawn up the investment clauses and structure as simply as possible to maximize the interests of the founding teams.
For more details about CEIBS-Chengwei Venture Capital, please email lamanda@ceibs.edu.