May 25, 2015. Shanghai – Thirty-six events across Shanghai for more than 100 guests… and all in 72 hours! GBC 2015 Shanghai has received high marks from many who enjoyed the impressive, culturally rich and fun programme from May 21-23. It was organised by a team of CEIBS MBA 2016 students.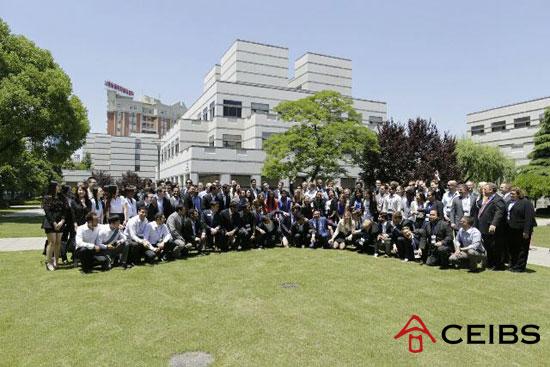 Day one set the bar, with a very frank keynote speech by Deputy Director for European Relations at CEIBS and Founder of the Euro-China Forum David Gosset who spoke about China's economic and political environment. There were also calligraphy & Mandarin lessons which provided a light hearted break before presentations by three CEIBS faculty: Professors Rama Velamuri, Xu Bin and Adjunct Professor Richard Brubaker. After a spot of tea, there was a thought provoking panel discussion between founder of independent Hong Kong-based think-tank The Global Institute for Tomorrow, Chandran Nair, and venture capitalist and political scientist Eric X. L while CEIBS Dean Prof. Hellmut Schutte moderated.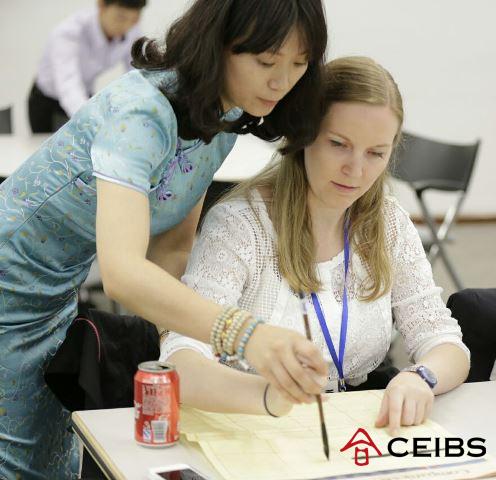 Over the three-day event for MBA student leaders from around the globe, there was also a lot of time to explore Shanghai, by day and night. In fact early birds who arrived on May 20 got to do a scavenger hunt across Pudong, the district in which CEIBS' Shanghai Campus is located. The days that followed included everything from Taiji lessons to tips on leadership, a cruise along the iconic Huang Pu River and of course the GBF Global Leadership Awards. Julian Victor Ragragio from NUS Business School took home the Responsible Leadership Award while the Student Leadership Award went to Alexander Brown from Carnegie Mellon University, Tepper School of Business.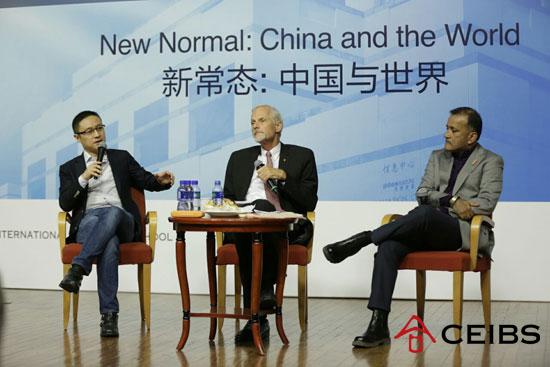 Here's what some participants had to say about the event:
- [This is] probably the best GBC in 32 years ~ GBC founder Jim Deveau.
- I am deeply impressed by CEIBS; great team work ~ Wieteke Dupain, CEO of GBC.
- We are very proud of our achievement and very happy about our awesome journey together ~ Alex Kern, MBA 2016, GBC 2015 Project Director.
- Best experience of my MBA so far ~ Akash Mukherjee, Student Representative, Oxford MBA Advisory Board 2014-2015.
(See related GBC 2015 stories here and here.)
Facebook* album of photos available here Google+ album* 
*VPN needed from inside China