November 23, 2017. Shanghai - There is something about Thanksgiving we can all relate to. Although its roots are deeply set in American history and culture, its traditions are universal – families, friends and communities gather together to enjoy good food, conversation, and to reflect, share and give thanks to the positive things in our lives. So it was in this spirit that CEIBS MBA students and the eLab family of alumni and friends gathered today at CEIBS eLab on the Shanghai Campus to eat turkey and enjoy a lively discussion with two experienced tech executives: Albert Yen (EMBA 2008), a founding Sina team member who is now senior partner at Harvest Capital, and Peter Lu (CEO 2016), Chairman of Whome Industrial (Shanghai) Co, who previously served as General Manager of DiDi's Business Department and the Head of Alibaba Automobile. The pair shared their experiences, lessons learned, and key insights into future trends for start-ups, and where technology is leading us.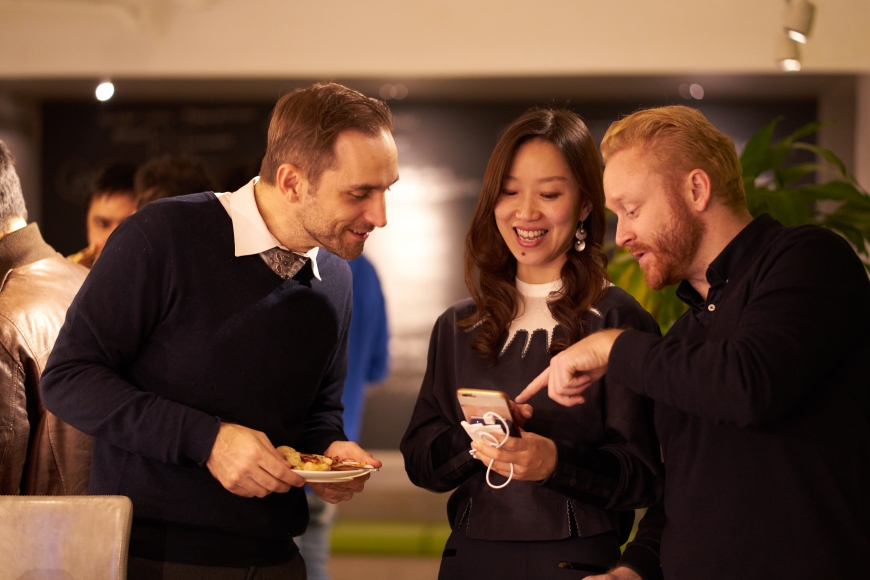 Read on for some key takeaways from the discussion:
On their biggest opportunities in life thus far
Having support is crucial. Lu mentioned the importance of having his wife's support for his risky decision to leave a comfortable, well-regarded role at Volkwagon to join a little-known start-up called Alibaba. Yen stressed the importance of trying different things and being open to new experiences. After 10 years at HP, he moved to South Africa to work in a business that imported and exporting carpets. Then he took an opportunity to move to Taiwan to be General Manager of Sina. Their experiences show it is important that we don't assume to know where life will take us.
On managing the volatility of tech startups
Yen shared what got Sina through the dark period when the company listed on the Nasdaq in 2000, and the subsequent bursting of the tech bubble, when its share price dropped to US$ 1. "First, you have to believe in what you are doing. If you don't believe you will lose confidence. Second, it is important to keep your employees motivated – do things to cheer them up. It is important for everyone to believe that if you work together you can make it," he said.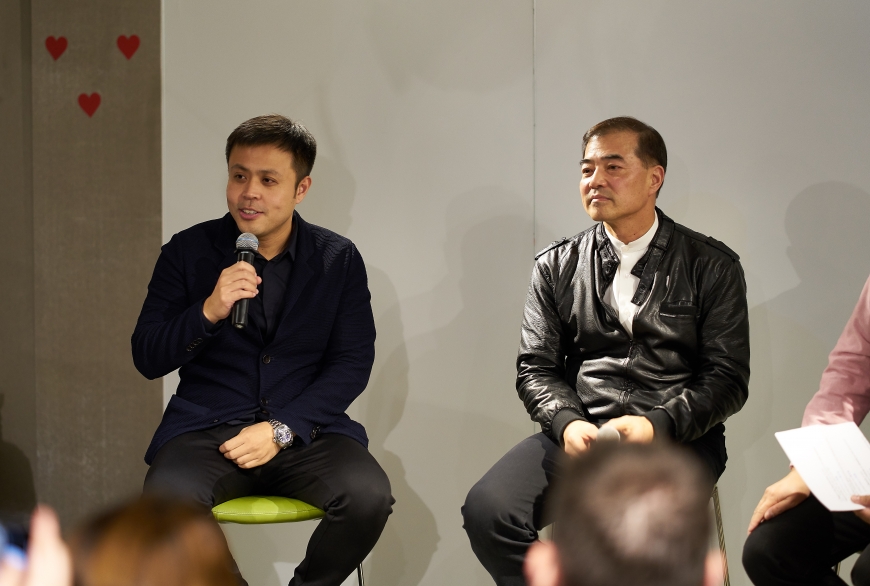 On Didi's acquisition of Uber and why so many international companies fail in China
"I get asked this question a lot," said Lu. "Many people – especially English speakers like many in the audience tonight – felt disappointed when Uber failed. Uber is a great company, but like those in China who can understand English but cannot speak – ultimately Uber could not speak Chinese. And that is why it failed. In the next 10 years, this is a problem that all foreign companies will have to face as they try to enter the China market."
On the growing power of the BAT (Baidu, Alibaba and Tencent) and whether aspiring entrepreneurs or MBA graduates need the BAT to succeed
"The great Chairman Mao once said, the world belongs to you and me, but actually you," said Lu. "Now the joke is, the world no longer belongs to you or me, but actually BAT. But to be honest these companies are just a product of our era. Today the cost to build an online business far exceeds those to build an offline business. So my suggestion is for you to stop studying online and instead study online to offline (O2O) real economies. If you solely focus on online you will forever be trailing after BAT as these companies are already well-established in the online space. The O2O space is still relatively unexplored, even for BAT. I like to compare the internet to the invention of the lightbulb – like the electric light it is now prevalent everywhere – but for most businesses it is only one "tool" to help you operate a part of the business.
Yen added, "Change your mindset. Don't do things to pursue BAT. Focus on your own business and yourself. If you are successful, BAT will probably come to find you".
A final piece of advice to entrepreneurs or MBA graduates:
"Ten years ago the first choice for MBA students was foreign multinationals," said Lu. "But those who selected to pursue their careers at MNCs are still working overtime. Those who chose young, relatively unknown companies like Alibaba are now retired. However if you choose BAT now, that is like joining a multinational ten years ago. I encourage everyone to explore young, dynamic and innovative companies. To put it in perspective, Didi is only five years old but it is now worth US$ 50 billion.
"With established companies, there are many benefits like salary and stock options, but they also need your experience and mindset," said Yen. "Therefore you can also look for ways to create an 'internal startup' using the same mindset as entrepreneurs to utilize the platform and experiences offered by established companies like BAT, learn from it and suggest improvements. So wherever you are, always think like an entrepreneur."