March 23, 2015. Shanghai – For many outside China, the country still remains an alluringly mysterious location they hope to visit or do business with someday.  Class of 2016 student Ramiro Gomez-Lopez is ready to demystify China for fellow MBA students from across the globe during the MBA World Summit in Barcelona from March 25-28. He's one of about 5 students from the CEIBS MBA 2015 and 2016 batches who will attend the event.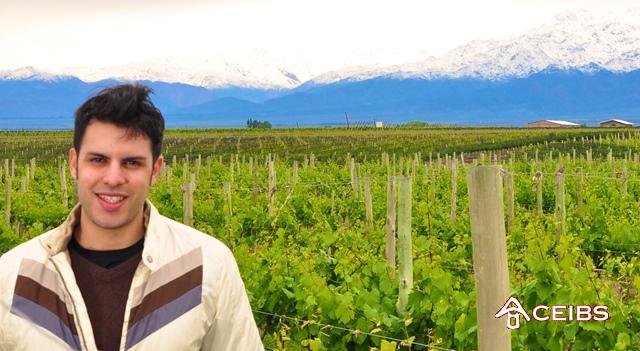 Ramiro, a budding wine entrepreneur, is also quite a singer.
The Summit brings together student leaders from the top b-schools – Harvard, Wharton, LBS, CEIBS – to discuss issues that are relevant to them, their future careers, and will impact the way the entire world does business. Three thousand applied but only 100 made the cut. Ramiro will be focusing on the issue of entrepreneurship – not surprising since he's a budding entrepreneur himself. In fact he's among the first entrepreneurs to develop his country's wine market in China.
"As a foreigner studying and doing business in China, I think many people would like to hear about my experience," says Ramiro. "China's in the spotlight right now and I think it would be interesting for MBA students from other countries to know a student from an MBA programme in China, to know what it's like to be here as a foreigner."
Argentinian by birth, Ramiro is now a seasoned global citizen after stints studying in Finland and Japan. He's looking forward to expanding his global network even more during the Summit. "The idea is to create a community of global alumni. The network increases each year and after a couple of years you can still contact somebody from any of the schools, so you expand your network not only from your own MBA programme but also from other schools as well," he explains.
He'll have to network quickly and get the most out of his trip as he leaves the day after the event ends so he can get back in time for exams.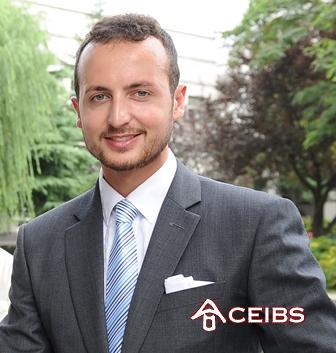 Networking is also high on the agenda for Alex Kern, another member of the 2016 class who will be in Barcelona for the event. "You never know exactly what you'll get out of networking with 100 key opinion leaders from the world's best universities, but it's most likely nothing short of awesome!" he says. Alex is known around campus for the great work his team is doing organising the Graduate Business Conference (GBC) that will be held at the school's Shanghai Campus from May 21-24. He's going to use his Barcelona trip to figure out how to get CEIBS to host the World MBA Summit one day. "Plus," he adds when asked why he's attending the event, "Barcelona is awesome!"
Other students attending include:
Upendra Pratap Singh, Karthik Chandra Sekhara and Pan Danyin, all from MBA 2015.
About the MBA World Summit
The MBA World Summit is a global initiative to forge a sustainable network to bring top talent together in close collaboration and communication over the long term. The summit is based fundamentally on the concept of "exchange". The agenda includes carefully selected speakers, workshops and roundtable debates on themes that matter, and recruiting sessions for those who are interested.