New International Student Loan Available at CEIBS
Friday, April 11, 2014
New International Student Loan Available at CEIBS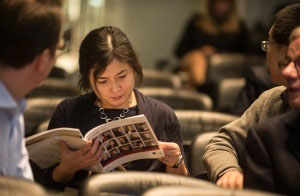 Good news! The CEIBS MBA Office is pleased to announce the launch of our first International Student Loan Programme – a breakthrough for international students who wish to do their MBA at CEIBS. The loan programme is specifically tailored to all students who do not hold Mainland China passports - including those coming from Hong Kong, Taiwan, and Macau. Despite restrictions for international candidates to receive loans through the local banking system, this programme was launched with an innovative structure in collaboration with China Merchants Bank with the aim of providing additional support for those in need. 
The loan programme can cover up to RMB 200,000 per student, with a maximum of 15 loans offered every year. The repayment period for the loan will be three years. The application as well as more details about the terms and conditions will be made available to interested candidates at the end of May 2014. The maximum sum of financing available per student including any possible scholarships received is RMB 200,000 – in other words a student will not be able to receive more than the aforementioned amount of both loan and scholarships combined. In addition to this new loan programme, other financing opportunities are available through our partner network for certain nationalities, such as a Credila loan for Indian nationals, and Deutsche Bildung for German students.
More details can be found on our website: /mba/expenses-financial-aid.