From VCs to Vegetables: MBA Apricot Wilson on her overseas elective in Tokyo
Friday, December 15, 2017
From VCs to Vegetables: MBA Apricot Wilson on her overseas elective in Tokyo
December 11-15, 2017. Tokyo - When I landed in Tokyo, I was surprised to find a vibrant and buzzing city filled with people shopping with just as much enthusiasm, if not more so, than I see in Shanghai or London. Nor were the prices eye-wateringly expensive; I was able to tuck into a delicious bowl of ramen for a lot less than I expected. Throughout my life I have heard about Japan's economic stagnation - but this was far from my mind as I walked through the shops and restaurants of Shibuya ahead of the five-day overseas elective in Tokyo for my CEIBS MBA which would be filled lectures, case studies and company visits.  

Day One: Japan - the land where conventional economics does not apply
Our economics professor has repeatedly told us that cutting interest rates will lead to increased investment. In Japan, interest rates have certainly been cut. You can now get a mortgage at a fixed interest rate of just 0.9% for 35 years. Yet this has not inspired citizens to invest. The economy has been stagnant or in decline for years, though unemployment is now at its lowest levels since the economic boom years.
When conventional wisdom fails, you need to look at things from a different perspective. Growth is always viewed as a necessity, but the Japanese have now become accustomed to stagnation – and they are finding ways to leverage it. Idle assets have become part of the sharing economy. The declining birth rate means seeing new opportunities in targeting the elderly population. Other countries in Asia will likely face the same problems as Japan when their population age; they should learn from these solutions.
Day Two: Bringing cases to life
We read a case study about the Japanese animation company Gonzo in the morning. In the early 2000s, following a merger, the company had run into considerable financial and organisational difficulties. It had been a relatively small, entrepreneurial business, but this meant the infrastructure was not in place to support the expanded company post-merger. We discussed strategies which the company would need to adopt to see it through this difficult time.
In the afternoon, we visited Gonzo's headquarters and heard from Shinichiro Ishikawa, Executive Vice President at Gonzo about what actually happened. Not only were they successful in resolving their growing pains, they have now grown so much that they have entered into a new strategic partnership with ADK, an advertising firm. We hope that if we come back again 10 years from now, there will have been even further expansion and we would have another interesting update on company strategy!
Day Three: Robots coming for our jobs
On our first day in Japan, we heard how people and companies here embrace the present moment. In one company, employees are even given a 100-year calendar on their first day and told that this calendar is certain to contain the day of their death, as well as the deaths of everyone else currently in the company. With such a focus on the here and now, it is interesting that Japanese companies are so renowned for innovation and their strategic focus on the future. 
The only thing we know for sure about the future is that it is uncertain. We can have our theories about trends in AI, bitcoin, and 3D printing, but we do not know exactly how they will develop. In such a world, it can be difficult for companies to formulate a three-year strategy, let alone a 10-year plan. Nonetheless it is something companies need to do, and Japan is an interesting place to plan for an uncertain future. With its shrinking labour force, people are more willing to experiment with AI and less concerned about robots coming for their jobs. 
We heard from Ricoh, a company specialised in imaging services. The traditional printer industry has been in decline - new methods of reading are increasing. This means that Ricoh has had to focus on innovative ways to face an uncertain future. Transforming a factory into a customer service centre has been one way to do this. Another has been letting their technology be put to innovative uses: their video camera was notably used for the Faroe Islands Google Sheep view. Finally Ricoh realises that sustainability is core to an uncertain future and has placed this at the centre of its planning. With the uncertainty we face and the potential for enormous disruption, we too should focus on sustainability. If robots are indeed coming for our jobs, it is our responsibility as future business leaders to ensure that social inequality does not increase dramatically.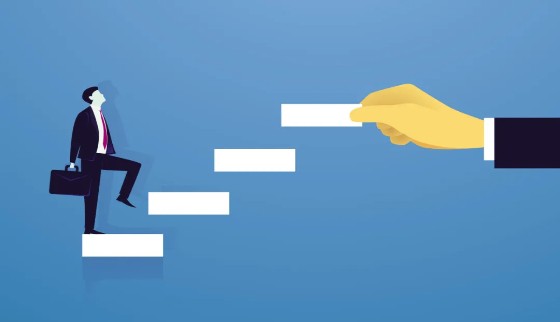 Day Four: Finding a little joy in life
What does a company actually do? Hobonichi's CEO has an interesting take on this: "what is it that brings me joy? This is the only work we need to do." Hobonichi started life as a blog, but moved into selling products which capture the essence of the blog - notably planners. They have had notable success in doing so and took the company public earlier this year.
In speaking with the CFO, the company's philosophy appeared to be very different from many others. Instead of focusing on competition, or the tools we have been learning in strategy, they have one overriding priority - searching for products which bring consumers joy.
Yet perhaps this isn't so different from other companies. In our lessons today we questioned why businesses exist and agreed that it was to "create value". And who do they create value for? A business creates value for all its stakeholders: for its customers it creates products; for its employees it creates culture; for its shareholders it creates returns; and for society it creates a social impact. Today we have an increasing number of ways to listen to our consumers and Hobonichi are experts in ensuring that customer voices are heard. 
We also heard about Tessei, the Japanese company with the unenviable task of cleaning the bullet trains, which whizz in and out of Japan's stations in just seven minutes. They have focused on ensuring that their employees are respected by passengers and take pride in their work. This has resulted in trains being cleaned with record speed and efficiency, suggesting that bringing elements of fun and joy to the workplace can benefit us all. 
Day Five: From venture capital to vegetables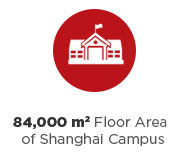 On our last day in Japan, we were lucky to meet Yoshito Hori, the President of Globis. Not only has he set up a successful business school from scratch, but he also runs one of the largest VC funds in Japan. The VC fund provides the business school with constant exposure to new technology ideas and Globis is now placing increasing emphasis on this in its curriculum. We heard many times throughout the trip that Japan is more open to technological innovation than other countries because of its shrinking work force, and it was interesting to hear how this is being put into practice by business schools. 
Our afternoon session was in many ways very low tech. We learnt about Oisix - an online organic food delivery platform. Having made vast inroads into the Japanese market, they will be launching in China very soon and wanted to hear our perceptions of the Chinese market. We look forward to seeing them in China!
Going from a VC to a vegetable seller reflects how much we have covered in just one week. We have seen the many dichotomies of the Japanese economy: the respect for hierarchy, but at the same time, the need for consensus; the traditional society, yet the enthusiasm for AI; the economic stagnation contrasting with buzzing new business models. Our journey has certainly given us lessons to take back to China.