Friday, November 10, 2017
eLab x WECAN Demo Day
November 3, 2017. Shanghai - Nine brave start-ups hoping to gain exposure, feedback and possible funding presented their business ideas to a judging panel of senior-level investors during a demo-day today on the Shanghai Campus that was co-hosted by CEIBS and Intel WECAN, a start-up accelerator based in Shanghai and Beijing.
The members of the judging panel included Dean Xu from Michelin (China) Investment Co., Chen Wang from SLUSH (China), Bill Liu & Martin Xu from Intel (China), Oliver Li from DraperDragon Innovation, Sky Xie from Fosun Tonghao, John Yu from MyTech Capital and Joy Shen from W Home. Besides the judges, the audience included special guests Brent Li, co-founder of Intel WECAN, Rebecca Liu, CMO of WECAN, Chaky Zheng from Shufe SP Intelligence Finance Industry Wings, Joe Zhou from Pudong International Talent City, Jianrong Gao from Caoheijing Development Zhong Songjiang District and Candy Tang from Prosperity Holdings.
In his opening remarks, CEIBS Associate Professor of International Business and Strategy Shameen Prashantham commented on the importance of maintaining the rituals that drive start-up culture. He noted that demo days – the coming together, pitching in front of an audience and hopefully getting money – are not just important because they help start-ups raise funds; they also represent the backbone of the entrepreneurial spirit, and remind us of the important things – proactivity and innovative risk taking – that bind us all together.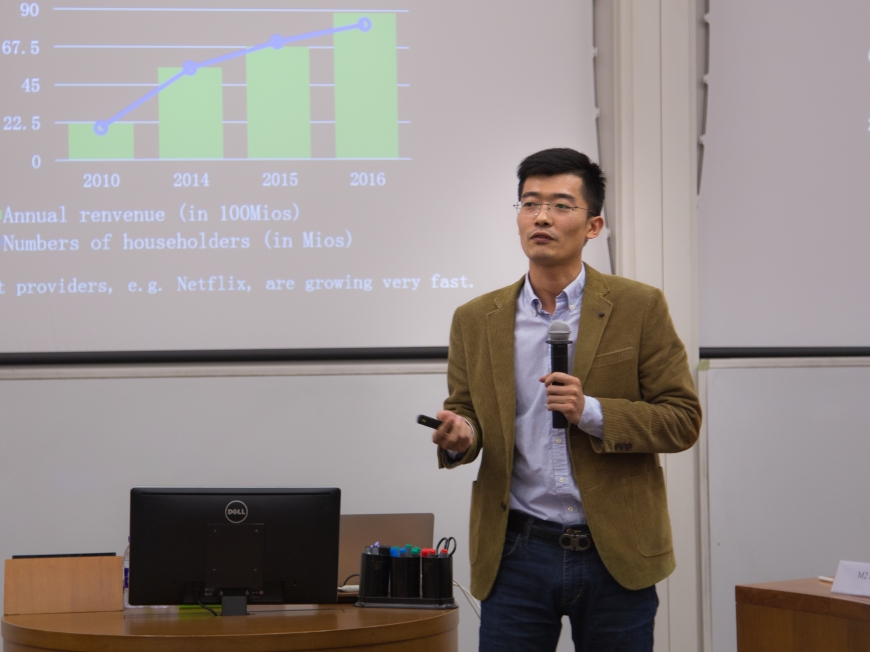 For the demos, each start-up was given five minutes to present their idea, the value proposition, the business model, competitors and their business success to date. Investors, guests and audience members then had three minutes to ask questions and give comments.
The presenters were asked some tough, thought-provoking questions, such as "how do you plan to differentiate yourself with start-up XYZ planning to do the exact same thing?", "how do you plan to reduce your capital-intensive nature to become more scalable?" and "is your technology too complex for the problem you are trying to solve?"
The start-ups ranged from those still in the R&D phase to others who have already tested/gone to market and generated revenue. They came from various industries and technologies, including smart-TV operating systems, car parking, health/fitness, robotics, and more. Most employ some form of intelligent technology to provide solutions for customers, an indicator that the AI trend continues to dominate.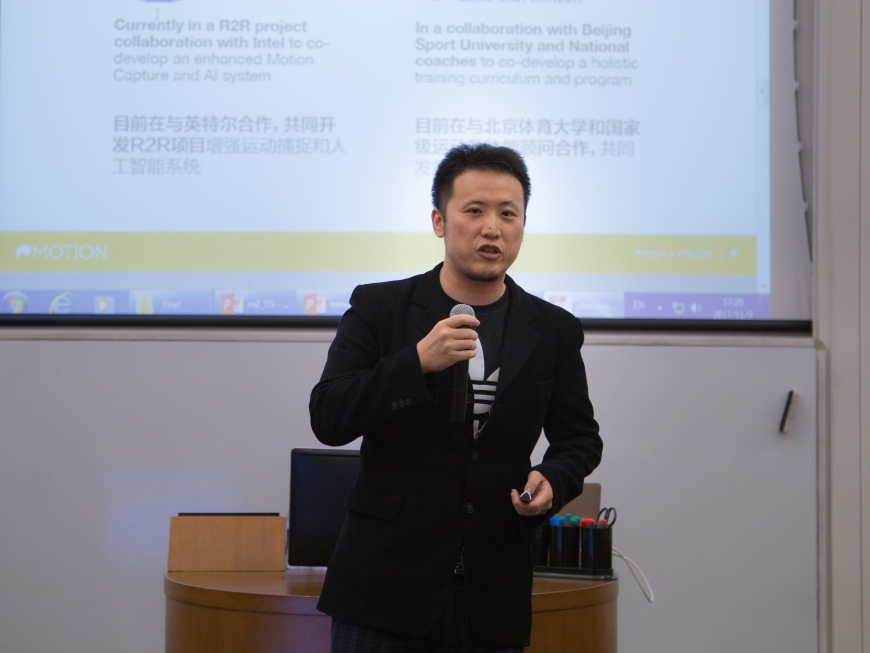 The following are the start-ups that presented:
WECAN:
Motus Operandi – Smart robot motion
UWO VR – Intelligent travel cloud platform
DeepRoot Tech – Water purification system for businesses
Hi Nou Nou – Health monitoring for the elderly
Kadho – AI language education for children
eLab:
AWUPLAN – Healthy lifestyle intervention programme
M2 Parking – Private parking solution for drivers
eMotion Fitness -  Smart fitness training facility
Nebulae – Next generation smart TV OS
The demos were followed the most important part of the night – drinks and networking between investors, start-ups and students. Regardless of whether or not these new connections will lead to future funding for the participating start-ups, all gained invaluable insights.  Entrepreneur Anson Zhu from Nebulae said, "The experience provided me with a new product idea for my business".
In his opening remarks Prof. Prashantham said that he hopes all the start-ups will "go back wiser than when you came, regardless of whether you raised money or not".  This was most definitely achieved.