CEIBS MBA #1 in Asia again in Forbes Global Rankings
Monday, September 25, 2017
CEIBS MBA #1 in Asia again in Forbes Global Rankings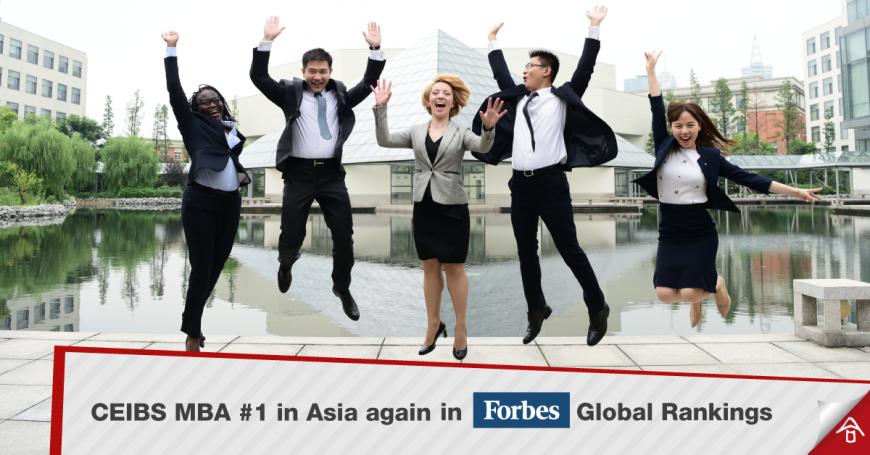 September 25, 2017. Shanghai – Forbes has ranked CEIBS MBA #3 globally among 2-year programmes outside the US, making it #1 in Asia once again. The rankings, which are based on return on investment, are the latest on a list of impressive results. CEIBS MBA is also ranked #1 in Asia and #11 globally by the Financial Times.
"We are delighted to maintain our #1 in Asia status in Forbes global rankings.  Although we must avoid complacency, we view the results as a welcome reminder that the CEIBS MBA is moving in the right direction. We continue to equip our students with the right skills to become competitive in today's increasingly complex global job market," said Associate Dean and MBA Programme Director Professor Juan Fernandez.
Located in the world's most dynamic city, Shanghai, the CEIBS MBA programme puts elite students right at the heart of the action unfolding in the business world, with MNCs looking to access and leverage China's 1.3 billion+ consumer market and their Chinese counterparts becoming increasingly important within the global market. The CEIBS MBA programme's world-class, experiential curriculum incorporates the most up-to-date and unique initiatives, ensuring that students are at the forefront of the global and Chinese business environments.  The Integrated China Strategy Project (ICSP), for example, has seen CEIBS MBAs take on real life consultancy projects in dynamic and challenging areas such as big data, smart logistics and VR/AR, to name a few.  The school's Career Development Centre has arranged numerous career treks and overseas electives that give its MBAs a first-hand look at cutting edge markets such as the tech scene in Shenzhen, Industry 4.0 in Germany, and globalising Chinese enterprises from Nanjing.  This year also marks the launch of a concentration in digital business to complement existing focuses on entrepreneurship, finance and marketing.              
Career advancement is a focal point of MBA rankings. Factors such as job placement and income levels before and after the MBA are vital aspects of the process.  Job-hunting season has just begun for CEIBS second-year students. They will be supported by the school's Career Development Centre, which played a major role in helping ensure that almost 95% of students who graduated in 2017 accepted job offers, with a salary increase of over 100%. Among them, 66.2% found jobs through the school's resources and 78.1% of the international students are working in the Asia Pacific region.
The Forbes ranking takes a strictly financial approach to measuring the value of doing an MBA five years after graduation. Meanwhile, the FT ranking stresses alumni career development three years after graduation, curriculum diversity and academic research.
CEIBS' impressive placement in these two major rankings is in line with its growing reputation among top recruiters in Asia, many of whom look to the school as the first source of talent for their fast-track leadership programmes.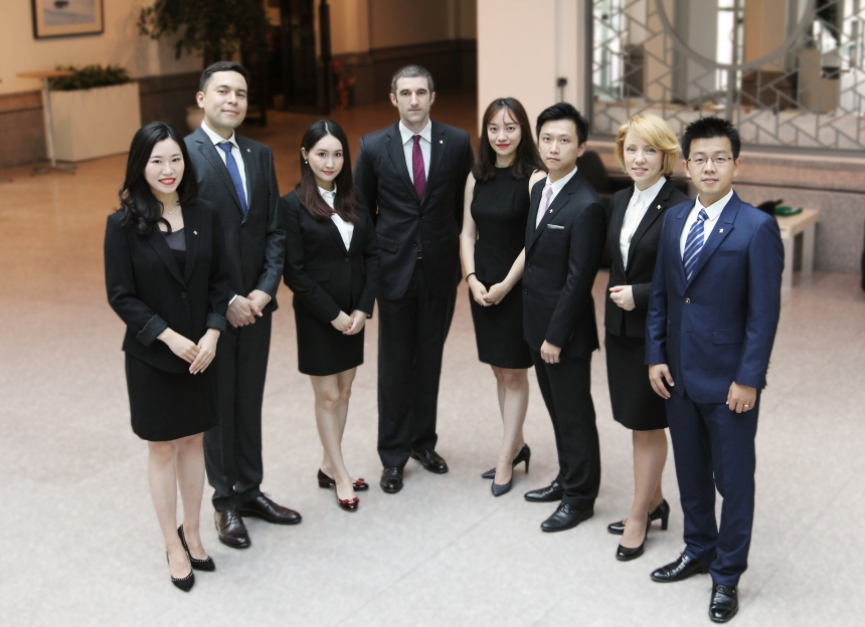 Other ranking news:
CEIBS MBA Moves Up to #11 in Financial Times Ranking - Regains Spot as #1 in Asia
CEIBS MBA #1 in Asia in 2017 FT Ranking of Top MBAs for Entrepreneurship