MBA Entrepreneurs Make Ideas Happen
Monday, September 18, 2017
MBA Entrepreneurs Make Ideas Happen
eLab Entrepreneurship & Investment Camp 1st Lecture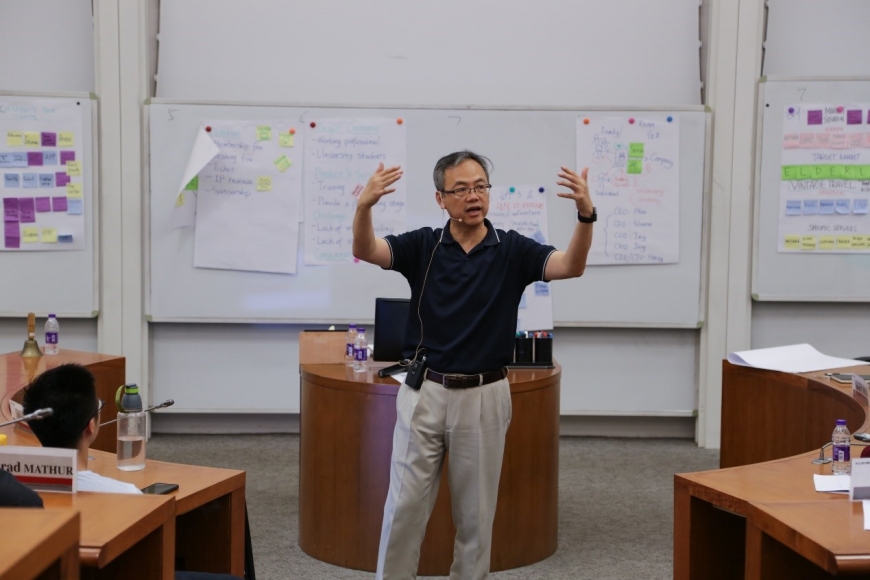 September 15, 2017. Shanghai – Guided by the eLab slogan "Make ideas happen" more than 60 MBA students began the entrepreneur's journey of creating new ventures at the first eLab Entrepreneurship & Investment Camp lecture today on the Shanghai Campus.
eLab Director Professor Vincent Chang began the lecture by giving participants a taste of the challenges and opportunities they will face during the Camp over the next year. He noted that though there is a long road ahead, the students have had a good start, and he reminded them of the words of Lao-Tzu, "A journey of a thousand miles begins with a single step". The Camp aims to equip students with both investing and entrepreneurial skills. Participants will attend lectures, Demo Days and Fiestas, and have the opportunity to present their projects to investors and interact with the entrepreneur and investment community.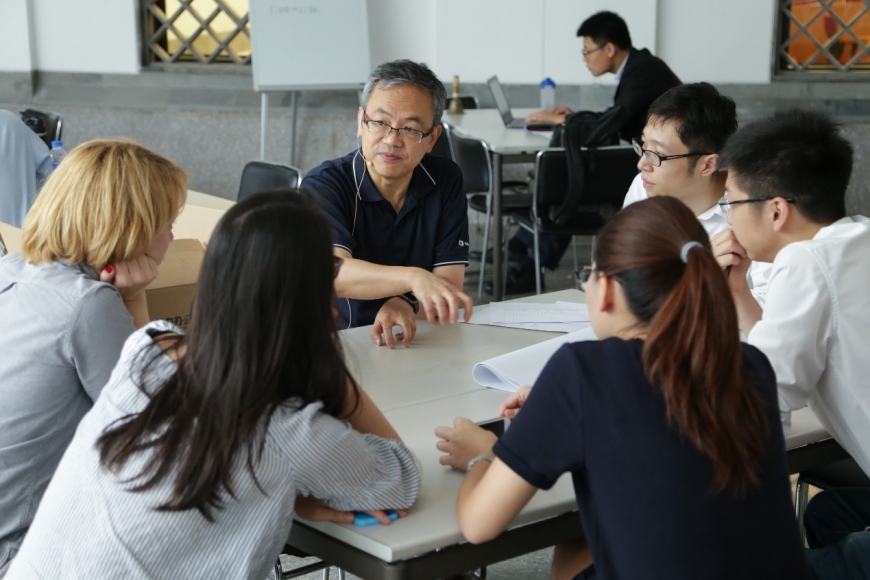 Following the lecture students had their first chance to work together as teams, drafting business ideas, and pitching them to the audience. After being divided into 12 groups they had 25 minutes to brainstorm their innovative business ideas, select the most interesting ones, and then prepare posters representing key features of the projects. A leader from each team then gave a one minute pitch for the idea.
Each team produced eye-catching posters reflecting a number of interesting ideas. Among them were a travel service for seniors, a platform to share children's books online, a service to teach office professionals how to perform on stage, a water purification system, a service providing an  intervention plan for overweight people, a platform for sports companies to list outdoor activities, and a service for ordering birthday gifts. The next step will be for teams to revise their initial proposals and come up with the final version of their projects. They will then pitch their projects during a later Demo Day.