eLab Camp Opening Ceremony
Sunday, September 17, 2017
eLab Camp Opening Ceremony
September 8, 2017 – Maple hall was buzzing with excitement as CEIBS eLab kicked off its Inaugural MBA Entrepreneurship and Investment Camp for the class of 2019 today.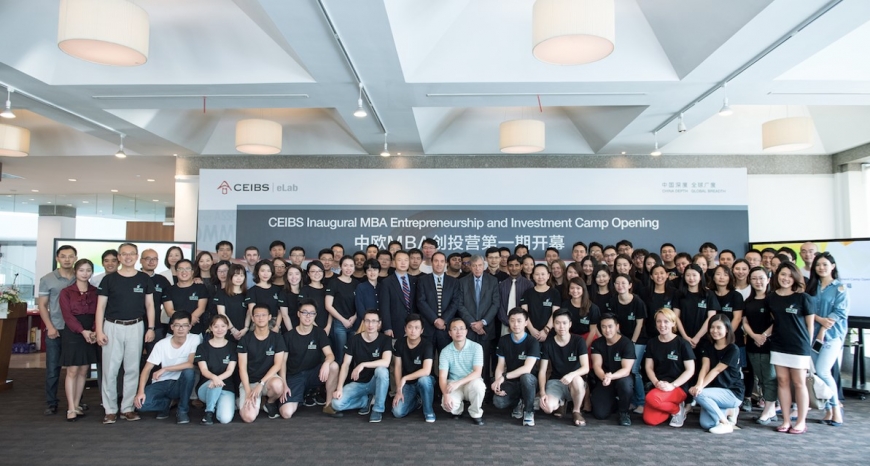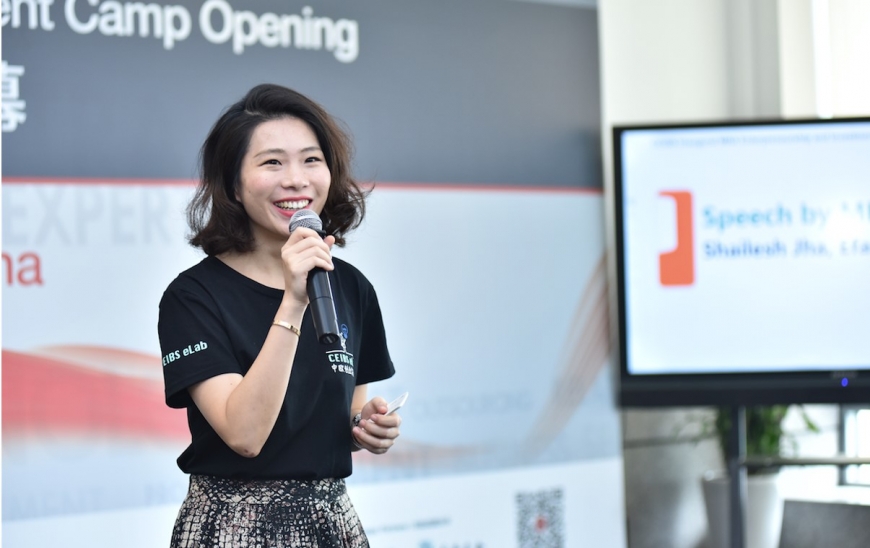 In a room full of students, advisors and investors, Associate Dean and MBA Program Director, Professor Juan Fernandez officially welcomed MBA2019 students to the camp.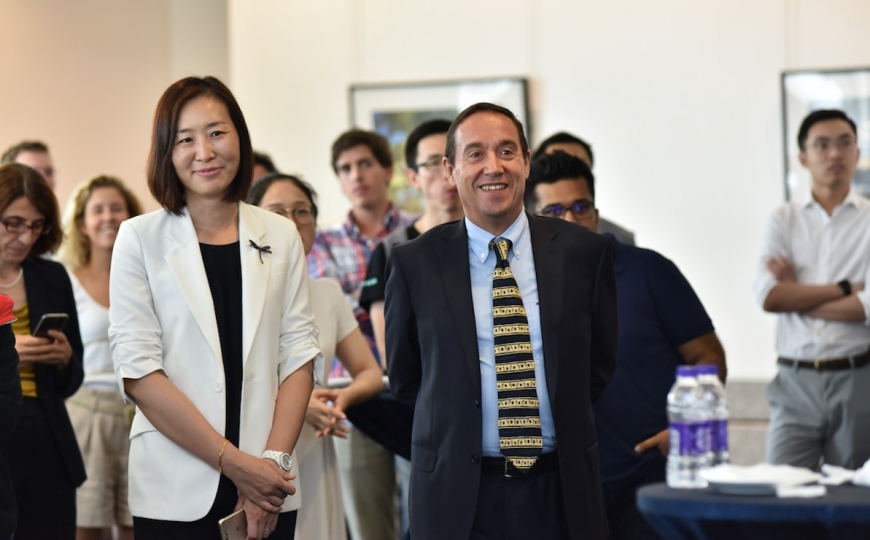 The first Keynote presenter, Dr Pedro Nueno, President at CEIBS and Chair Professor of Entrepreneurship shared with everyone the start of his journey into the specialization of entrepreneurship, and imparted some words of wisdom for the new camp members.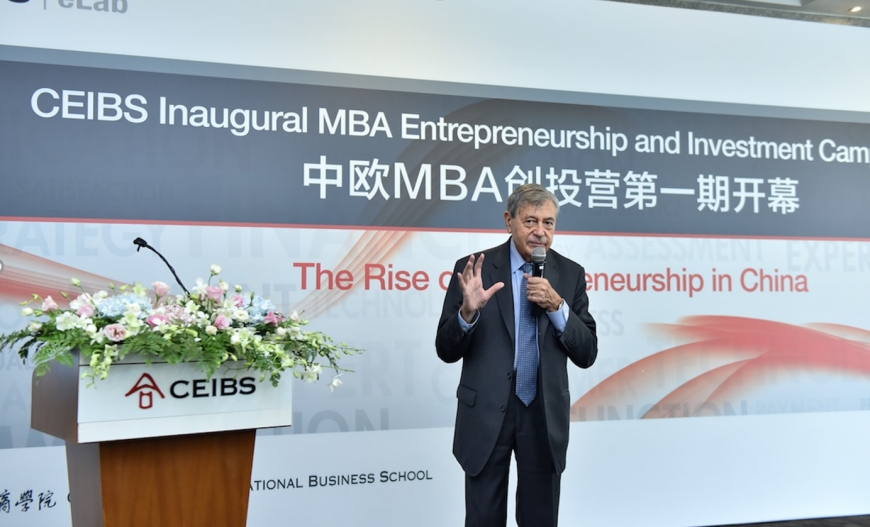 He was then followed by Dr. Shameen Prashantham, Associate Professor of International Business and Strategy, who spoke about what an exciting time it is to be at CEIBS right now and the three things that are most important entrepreneurial success – technology, money and people – are coming together now more than ever before. "And although everyone wont end up being entrepreneurs, he said, "we can all strive to be entrepreneurial. It is a mindset, a way of thinking that pushes you to be proactive, to be innovative and to take risks."
The students themselves were also eager to echo these sentiments. Shailesh Jha, an MBA2019 student who founded a start up incubation lab at his undergraduate university in India, urged his fellow students to "break out of the linear way of thinking, and imagine the exponential possibilities ahead of us". "Neither China nor India will remain young forever," he argues, "capital flows will swing between boom and bust cycles. What will endure is the belief in dreaming big and an unshakeable self confidence".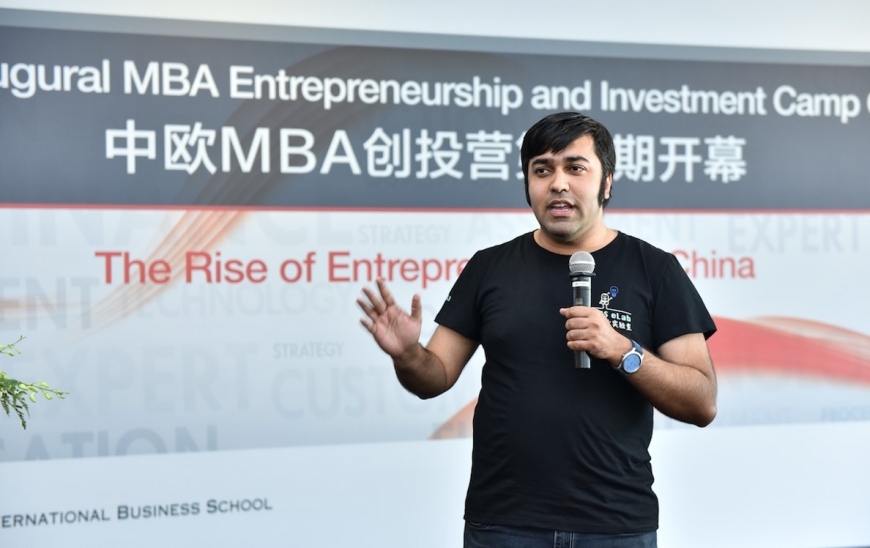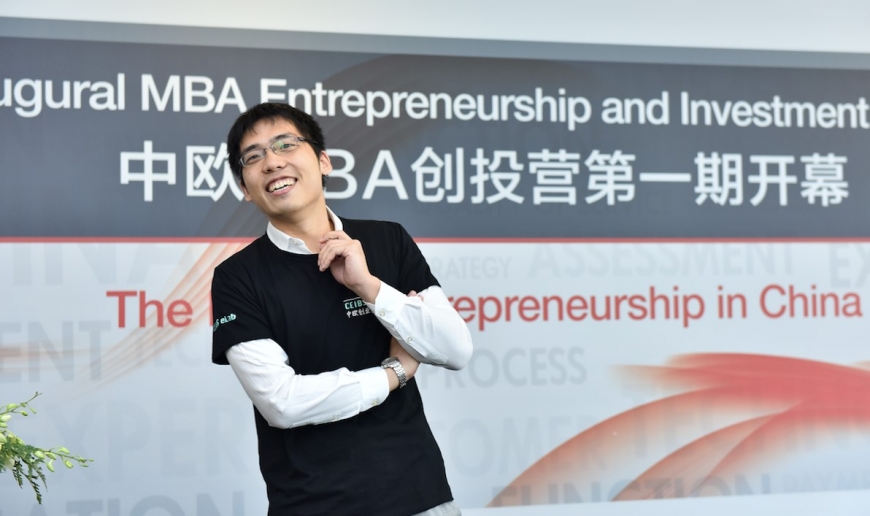 And finally, to give provide even more affirmation on the power of eLab, the second student speaker Efan Xu shared his experiences with eLab to date. During his application to CEIBS last year, Efan had attended two eLab camp classes as a "taste of student life". A chance encounter with Mr. Brian Li during one of these classes resulted in him moving his startup to Mr. Li's Intel WECAN accelerator, a move which has so far brought invaluable insight and learnings to his project. "Remember," he urges "this is just one of hundreds of opportunities provided by eLab".
"This is our time to contribute to eLab and the CEIBS community," he concludes. "And it is our time to make ELAB a more inspiring and sustainable playground for more entrepreneurs like ourselves and our successors. Game On!"