By June Zhu
Guo Zhilei has performed thousands of neurosurgeries but now he's facing a new challenge – a CEIBS MBA.
"You must be mentally strong to be a doctor. Death isn't a terrifying word for me anymore. I've gone beyond it and do understand how precious it is to be alive" says Guo Zhilei, a member of the CEIBS MBA Class of 2016.
A lot of people who hear his story can't understand why he stopped practicing medicine, then left a good job at healthcare company Sanofi to enrol in CEIBS MBA Programme. But after just a month of studying at CEIBS, he was certain he'd made the right decision. In a recent interview with TheLINK, he told us why.
Realising A Dream
"When I was still a teenager, my grandfather died from liver cancer, and my grandmother from a stroke. It made me think about what horrible damage diseases can do to people," says Guo as we sit down and he searches for the words to explain what inspired him to study medicine. After doing well on China's national college entrance exam, he left home, a rural area of Chaohu City in Anhui Province, and headed to Shanghai to study at the prestigious Fudan University.
Even his eagerness to be a doctor didn't keep him from noticing the less-than-fun aspects of his studies. "From my sophomore year, I had to memorise a lot of medical terms and I really didn't like it. Medical textbooks are even bigger than the ones I've seen so far in the MBA. I prefer practice instead of theory," he explains. In search of something new, it occurred to him that maybe he could do a second major in economics. Though it would mean spending more than two hours each day travelling between two campuses, Zhilei decided to take on the challenge.
The next three years of his life were extremely busy. After a full day of medical courses he would catch the school's shuttle bus at 5 or 6 pm for economics classes, heading back to the dormitory after 9pm. Because of his great passion for scientific research and his excellent academic performance, the Hui-Chun Chin and Tsung-Dao Lee Chinese Undergraduate Research Endowment (CURE) chose him as a scholar, which meant that after 10 pm, he still had readings and experiments to do. The experience taught him about time management, which has proven very beneficial to his MBA life today.
Practicing Medicine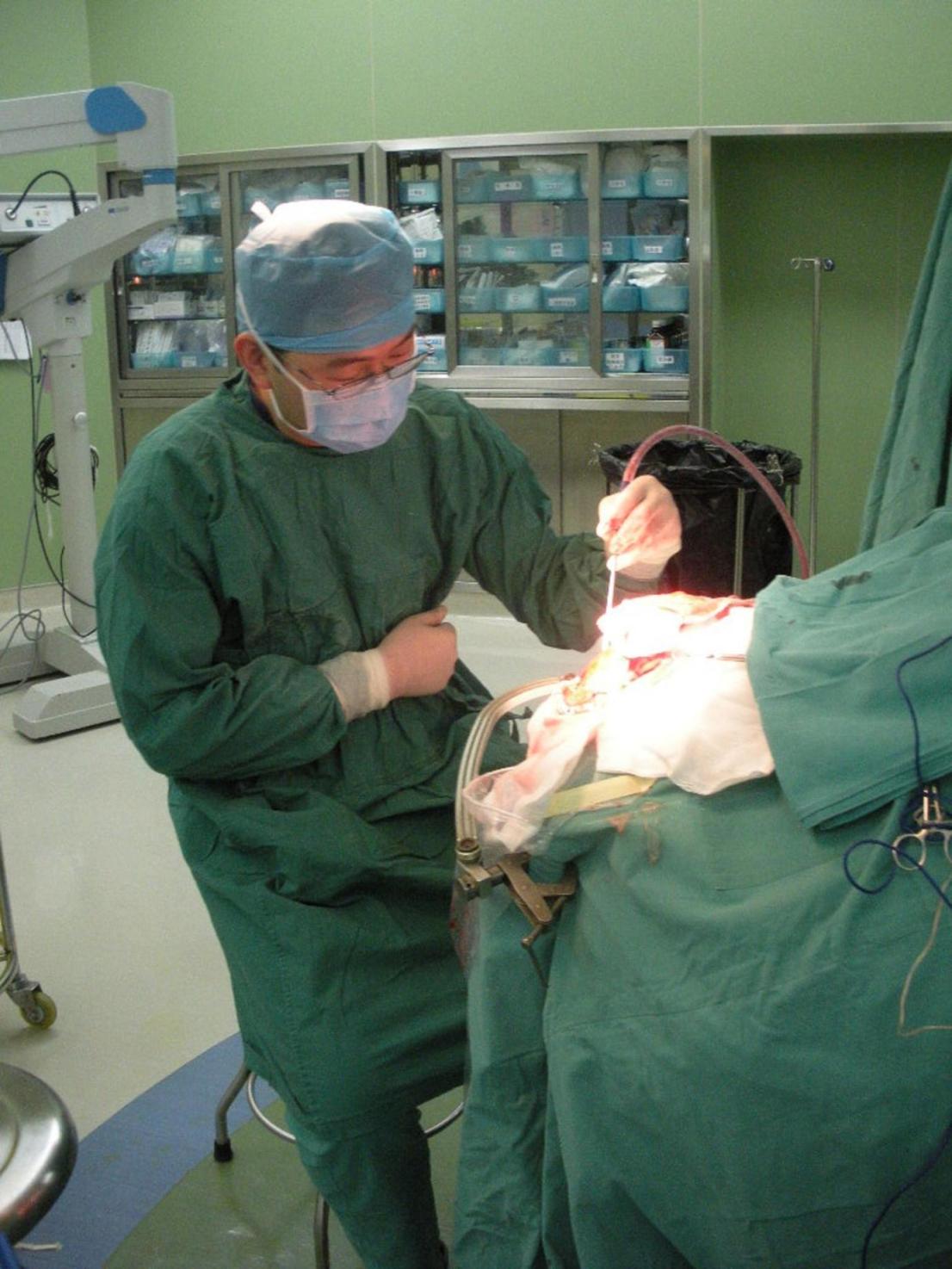 It took seven years of hard study for Zhilei to get the medical license that allows him to proudly put the words MD behind his name.
Despite all the hard work, he also has fond memories of some exciting moments while he pursued his medical degree. In 2006, when he was a fourth year student, Zhilei went to University of Groningen in the Netherlands to attend a World Health Organisation (WHO) co-organised programme on Oncology. "It was only open to 40 students worldwide. I was chosen along with a fellow student from Fudan University," he said. The programme allowed him to visit hospitals and laboratories, observe the operational aspects of healthcare, as well as probe the field of medical education with doctors from all over the world. "Things there, such as hospital management, patient care, and hospital equipment, are much better than in China," Zhilei says. He also had the opportunity to give a speech on the use of Chinese medicine in treating cancers, which was a hot topic at that time. "The professors there asked me to stay on and work at the laboratories but I said no, because I prefer to do clinical work." Though he only spent about four months abroad, he found the experience very valuable because it gave him a first-hand understanding of the differences in medical treatment at Chinese and Western hospitals.
When he returned to Shanghai for his fifth year of study, Zhilei began working as an assistant doctor at Huashan Hospital. "The neurosurgery department of Huashan Hospital is one of the best in the country. They don't have interns. Once you begin work, you're a doctor. As a medical student, the pressure is tremendous," he explains. It was a demanding job; every team had to complete two to three neurosurgical operations each day, since every day the hospital admits a multitude of patients from all over the country. As an assistant doctor, Zhilei was responsible for the ward rounds at 6:30am. Then an hour later he had to attend a meeting to share his previous day's work with colleagues and exchange views about difficult problems. "It was the norm at Huashan Hospital to conduct these meetings in English," he explains. The meeting was followed by another round of the ward with professors, and Zhilei also had to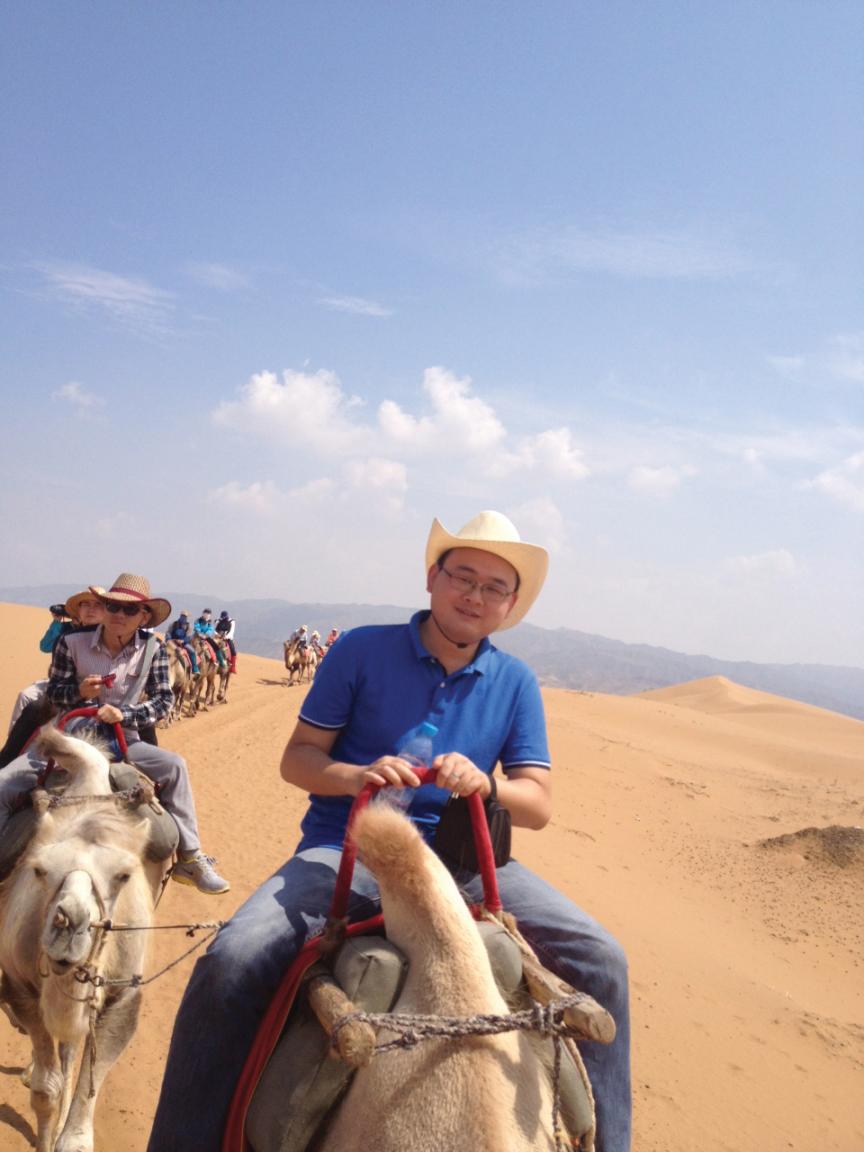 change dressings, deal with wounds and tend to other aspects of patient care. Then it was back to the operating room getting everything prepared for surgeries that often included intricate work done on the brain. He would return to the wards at around 4 or 5pm, writing up medical records, receiving new patients, and doing pre-operation examinations before returning to the operating room for final procedures and clean up. He usually got home at around 7 or 8pm.
This was his life for more than three years. "I didn't mind the tedious work, balance was the problem. I also hated doing experiments and writing papers, and in China if you want to be a professor, you have to do these things. I was afraid I would be stuck there," Zhilei says.
"Huashan Hospital's international department is on Hongfeng Road, very close to CEIBS. We had so many patients in the neurosurgery department; some had to be moved to the international department. I was there for two or three months and I visited the CEIBS campus several times."This was how he became aware of CEIBS and its MBA Programme.
Change
Not surprisingly, after leaving the hospital Zhilei chose to work for a private company. Novartis was recruiting for a Medical Scientific Liaison, and he applied. "Being a doctor is very tiring, and doesn't offer a reasonable reward. I need to earn more money to support my family," he says frankly. Even so, his parents scolded him for many months for making his decision without first discussing it with them. "They will always believe that being a doctor is a very good occupation," he says.
However, his experience at Huashan Hospital stuck with him. "Neurosurgery is exceptionally difficult, especially in the case of a malignant tumour," he explains. "Even when a doctor believes he's done his best, and everything goes well in surgery, there's still the possibility that the patient will be worse after the operation. The mortality rate is always higher than for other departments." In three plus years there, he completed almost 2,000 operations. Among them was a woman from a rural area whose case left a deep impression on him. "Her tumour was at an early stage, and all of us thought the operation went well. But afterwards, she had a fever which resulted in intracranial infection and bleeding. She went into cardiopulmonary arrest, and couldn't be resuscitated," he recalls. The hospital is a place where death happens every day, and in order to cope, Zhilei developed a certain level of calmness in his years there.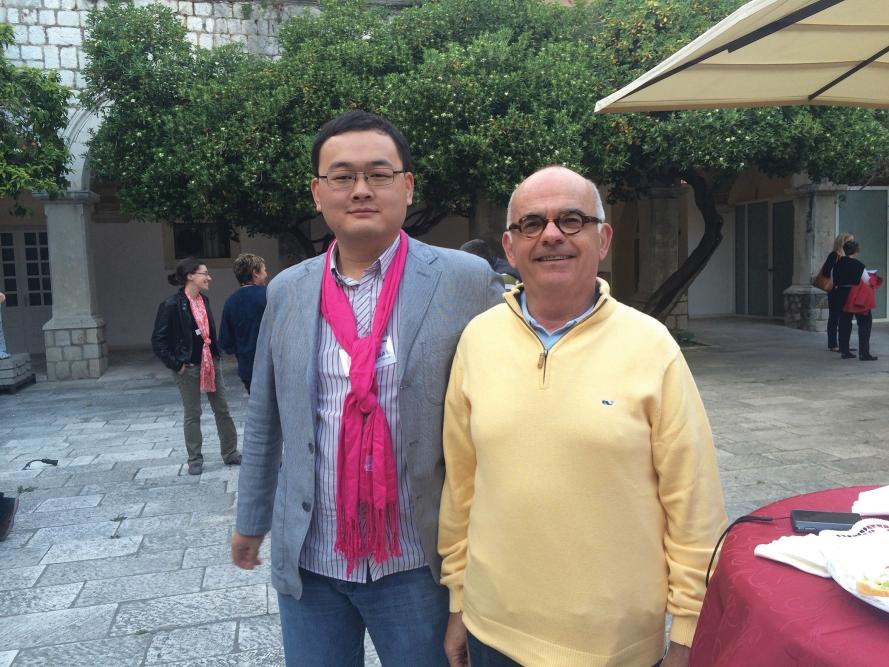 Over the years, he's been struck by the gap between the medical care accessible to those with money and those without. "Many different kinds of people use Huashan Hospital; some are rich others are poor. Many of them sold all their possessions to pay for their treatment. If a person doesn't have Shanghai medical insurance, he has to pay with his own money, and usually an operation costs more than RMB 40,000," Zhilei explains. "Shanghai is a fancy city, but in the hospital you encounter situations that are best avoided. Having worked as a doctor for several years, I've seen many kinds of diseases, observed people and their lifestyles. Rich people spend money recklessly, and poor people have to use every penny they have and often end up heavily in debt. I've seen too many moving life stories. "
Because of his background, he can relate to those in need. Zhilei was the first person from his small rural town to enrol at a prestigious university, and so everyone knew he was studying medicine. "When I became a doctor, many of the people from my home town asked me for help, so I went back regularly to work with the small clinics there to provide free advice on treatment. I also gave lectures to the doctors. The imbalance of medical resources among the different regions is obvious. Everyone is fighting to get into the big hospitals, and the small ones have no patients," he says. "Healthcare reform is a difficult issue, and no one can undertake it alone. I can't have any effect on the policy, but maybe Prof John Cai (Director of CEIBS Centre for Health Care Management and Policy) can, though I will do as much as I am able to do."
Joining CEIBS
During jobs at Novartis, Abbott, and Sanofi, Zhilei worked his way from liaison to a job as a senior manager. As his salary tripled, he still found himself thinking, "Should I do something else?"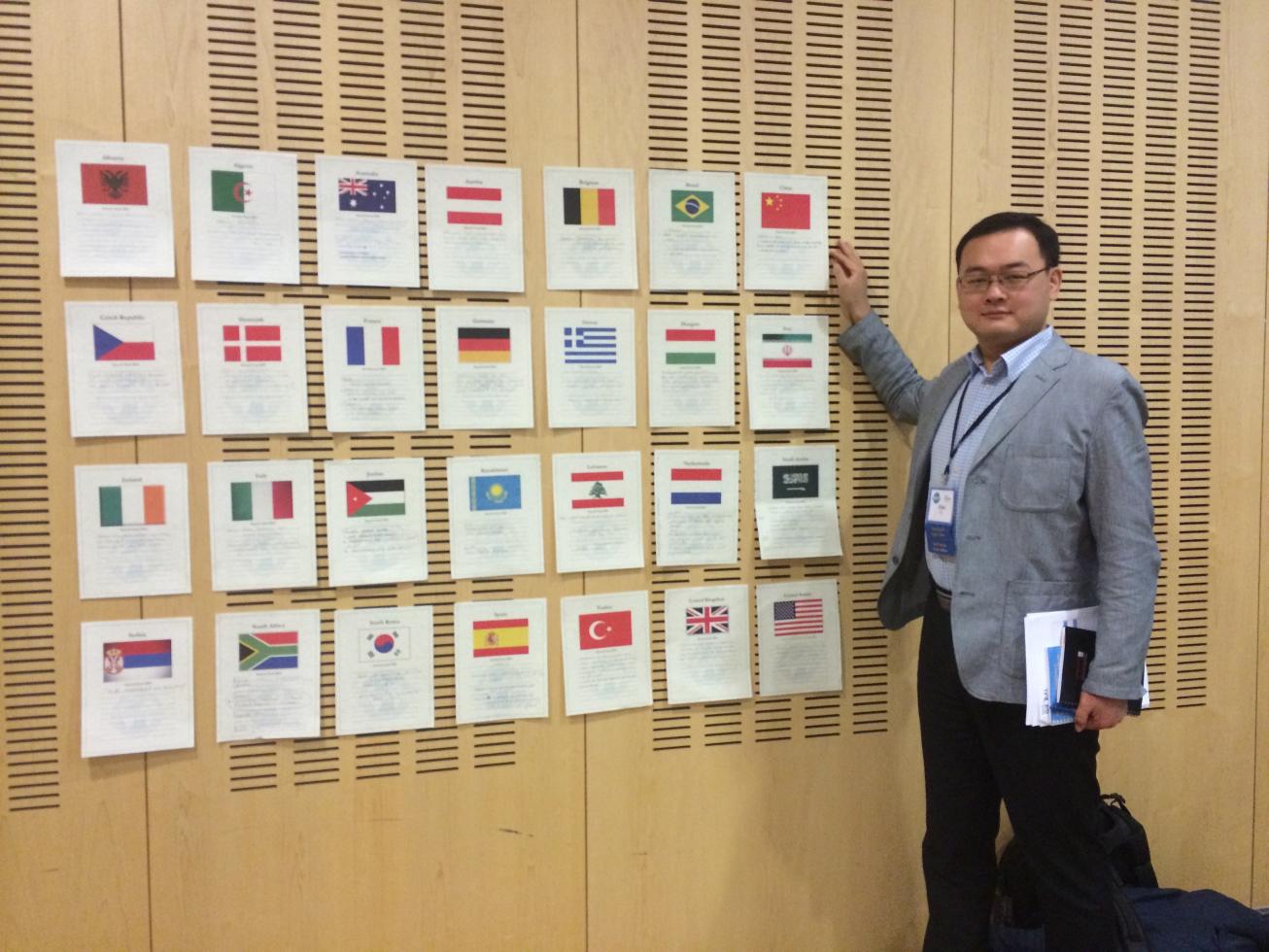 At Sanofi, he worked for the medical affairs department. Though this job was related to the business side it actually had more to do with playing a supporting role. "I'm more interested in business, and wanted to shift to some core division," he says. But it wasn't easy to make this transition within the company. "I had reached a certain level, and if I wanted to work in marketing I would have had to accept a demotion and be transferred to be product manager." Though Zhilei had studied economics for four years, he still had some gaps in his business knowledge. "I thought it would help accelerate my career if I did an MBA," he explains.
Zhilei's work performance at Sanofi had been very good. "I won many awards, both in China and globally, for the company. I was the senior manager responsible for new renal products." Hoping to keep him at the company, his boss promised to promote him to Head of Medical Affairs in the Internal Medicine Division within 2014, and offered to pay his tuition for a Part-time EMBA. "I thought I was too young for an EMBA programme, and wouldn't have much in common with my classmates," he says. Despite his boss' efforts to convince him otherwise, Zhilei wanted to do a full time MBA programme.
After turning down his company's offer to cover tuition for a Part-time EMBA, he applied to Yale and CEIBS. He was accepted by both. "Over the long term, I want to develop my career in China rather than abroad. Also, considering my financial situation and my wife's concerns, I decided to accept CEIBS' offer. I always try to maintain balance," he says.
During his first month at CEIBS, he organised an event with Professor John Cai to explore healthcare reform, the development of the health industry, and entrepreneurship in the healthcare sector. He invited many renowned doctors and senior executives in the industry to share their views. There was a large turnout among EMBA and MBA alumni and he was encouraged that many participants commented on the high quality of the event. "You often have to seize opportunities yourself. Learning is very important, but one should also take advantage of this platform and the network it provides, this is very important to me," Zhilei says.
New Beginnings
He plans to remain in the healthcare industry, as it offers many opportunities and is something he knows well. However he wants to shift his focus towards private equity and venture capital. He's already made contacts that may help him land at least one internship next summer.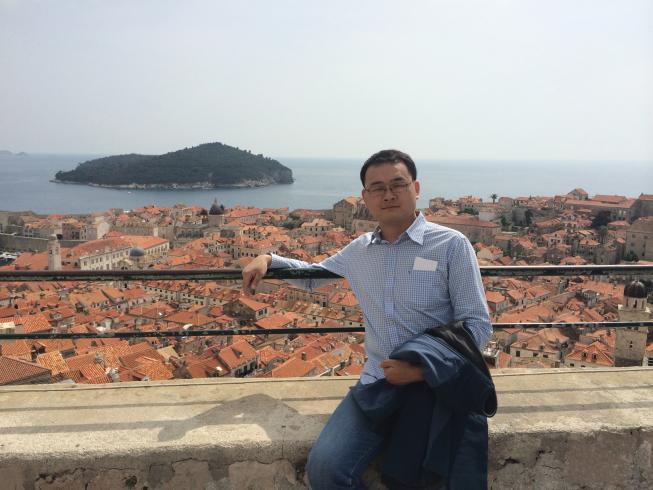 Everything Zhilei does now is focussed on helping his career transition. "I won't run for Student Committee President, because I don't have the personality for that; but I will run for Director of the Career Development Club, where I will have the opportunity to get to know people from various industries," he says. "Whether or not I'm elected, I'll do what I can to help my fellow students." Zhilei believes that the most important thing about his MBA life is that he has the freedom and platform to expand his professional network. "I'll share my resources and knowledge with my fellow students, and take advantage of the platform CEIBS has offered me to get to know more people," he says. Zhilei was chosen as one of the MBA section representatives, and he's the bridge between his classmates and the MBA Office. "The MBA 2015 student committee has left some budget to our batch," he says. "As the student representative, I've organised many parties and events for my fellow students, and we're going to have a welcome party for the exchange students and MBA 2015 students soon."
To ensure that he has time to get to know his classmates, Zhilei is living in the school dormitory, even though his family home is in Shanghai. "My wife drives here every week, she's very supportive of me," he says. "Since my university days I've been accustomed to having a busy schedule. Time management is essential. I know how to use my limited time efficiently and effectively," he explains.
When asked about his classmates, Zhilei says everyone has his/her strength. "Some are artistic, good at painting or playing the piano, which really makes me jealous. Some are successful entrepreneurs, who I really admire, and others may know a lot about investment; these are things that I need to know more about. I'm also very happy to discuss what I know about healthcare with my classmates," he says. "Regardless of whether they're from India, Korea, or South America, we can try to understand each other. Even if we don't end up being close friends, we can be business partners."