Club Name:
CEIBS MBA Wine and Spirits Society Club
Club LOGO: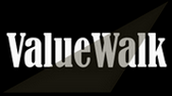 Club Mission:
The mission of Wine & Spirits Society is to improve the understanding and appreciation of wine and spirits, the production process and the different regions around the world where specific drinks are specialties.
Club Activities or Events:
Wine and spirits are a common interest that can bring people together and develop relationships in an enjoyable environment. It will create an environment for healthy lifestyles to be promoted, while wise and responsible drinking will be promoted as a priority.
 The club should be established so that all members are able to cultivate their interest in wine and spirits as well as learn about the cultures of the wine producing regions.