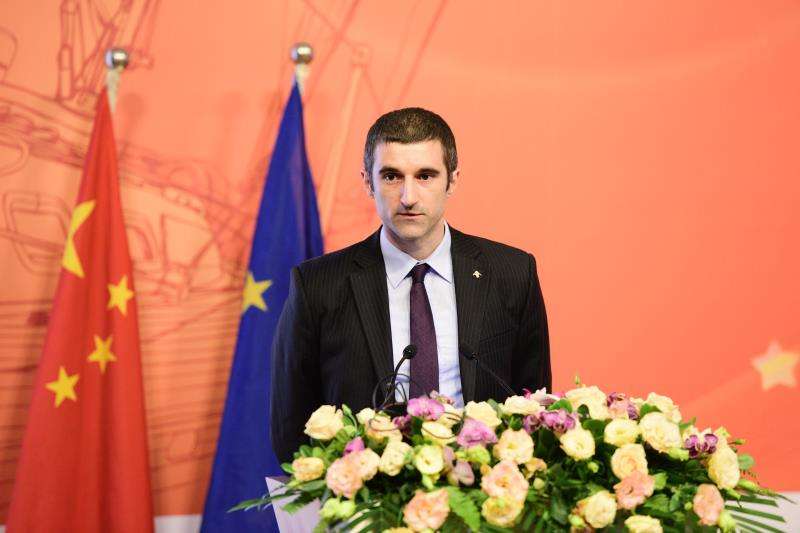 Prior to enrolling at CEIBS, MBA 2019 Student Ambassador Christopher Day spent 10 years in China, mainly helping the international arm of Dulwich College, the famed UK independent school, to build and operate schools across Asia. Given his transition from studying philosophy as an undergraduate in Canada to managing the opening of Dulwich colleges in Singapore and Shanghai, Chris is often asked by his international peers on the MBA about what it takes to build a successful career in China. "I tell them that change is the only constant I have experienced while living here and it is also why I will never consider myself a China expert. International hires can add a lot of value here, but employers want to know that you are personally invested in China and have proven productivity in the market," said Chris.
Now immersed in financial case studies for his current elective course workload, Chris took time out from his schedule to share with MBA Admissions his thoughts on why he was able to climb the career ladder so quickly in China, the skills required for a career switch to consultancy, and the changing nature of international education in China.
Why a Canadian Philosophy major landed in China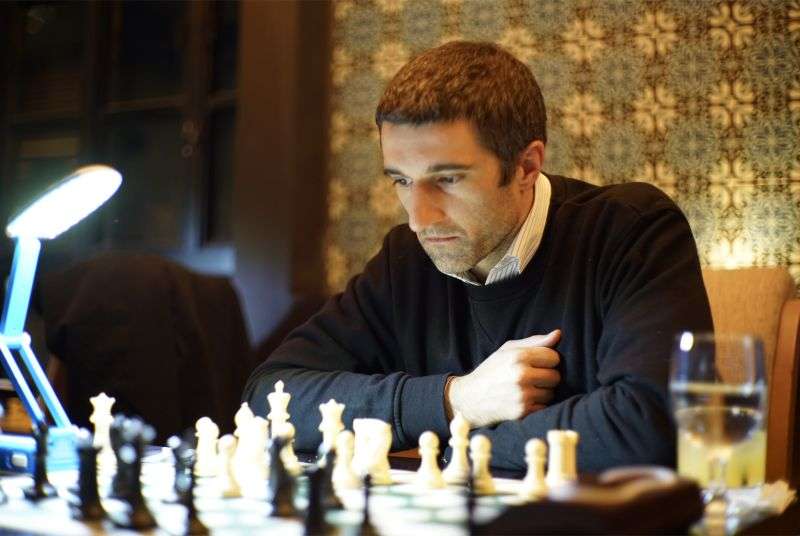 Like all good stories, Chris' China journey began as a romance, following his college sweetheart when she moved back to Beijing. "Like a lot of foreigners, I started out teaching English in Beijing, but unlike many of my counterparts who valued teaching as the secondary component to their 'China adventures', I took my job seriously at Scholastic and was quickly promoted to training manager, coordinating 25 facilities across China," said Chris. After three years with the group, Chris knew he had a long term commitment to China, but needed to get serious about learning the language in order to progress. "I put in about 25 hours per week for a year and focused my energies on learning to read and accumulating the vocabulary that would help me to break into the corporate sector.  Initially I was looking to switch to the new energy industry, so I learned a lot of related Chinese vocabulary which I rarely need to use now. Luckily the right opportunity was right around the corner," he said.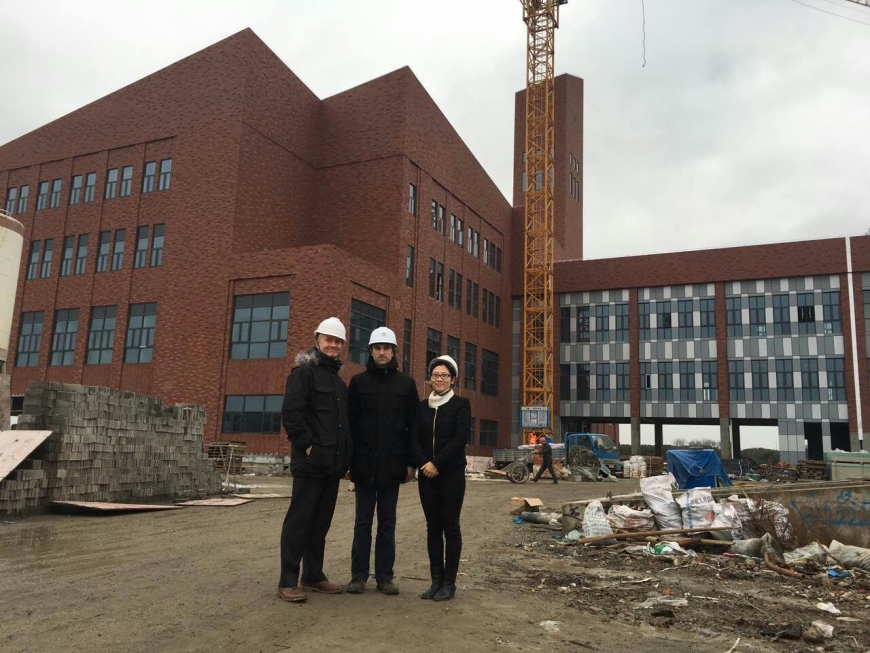 Chris joined Dulwich College Beijing in 2011 as the Deputy Head of Business Administration, a role that covered everything in the back office, including international recruiting, leading procurement, and mitigating indoor air quality issues related to pollution outdoors. When the time came for Dulwich to double their capacity in Beijing, Chris was assigned to lead the project, though he had no prior construction management experience. "This is an emerging markets story, as I wouldn't have been given so much rope in North America or Europe, but I took the challenge seriously and learned as much as I could about construction," he said. 
Having delivered the school's new wing on time, Chris was transferred to Dulwich's Asia headquarters in Shanghai to help the group with their ambitious plans to add a new school to their portfolio in Asia every year. "There are a lot of moving parts when managing these school establishment projects such as space planning, capital allocation, and how to meet fixed deadlines before the children arrive. I am extremely grateful to Dulwich for the six-year education I received in how to build and run premium schools," shared Chris.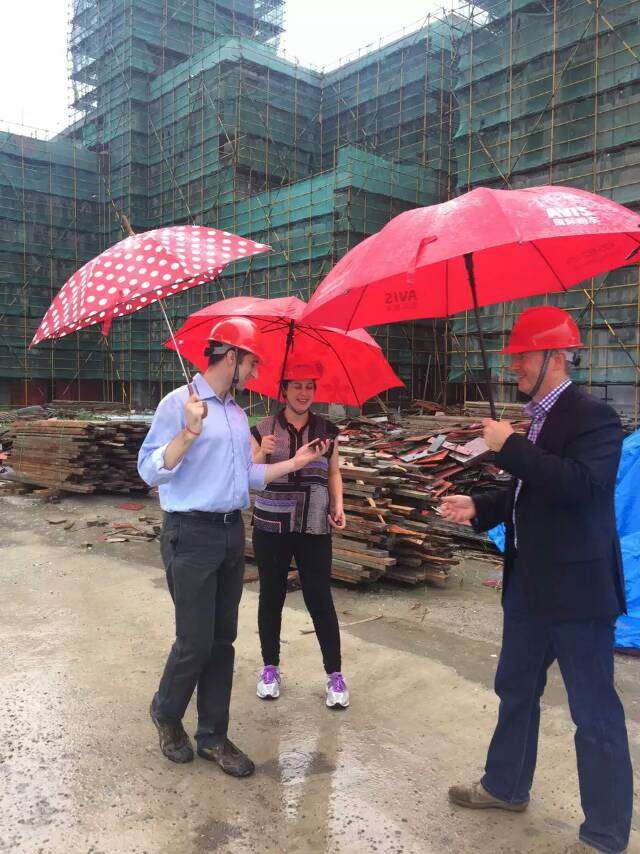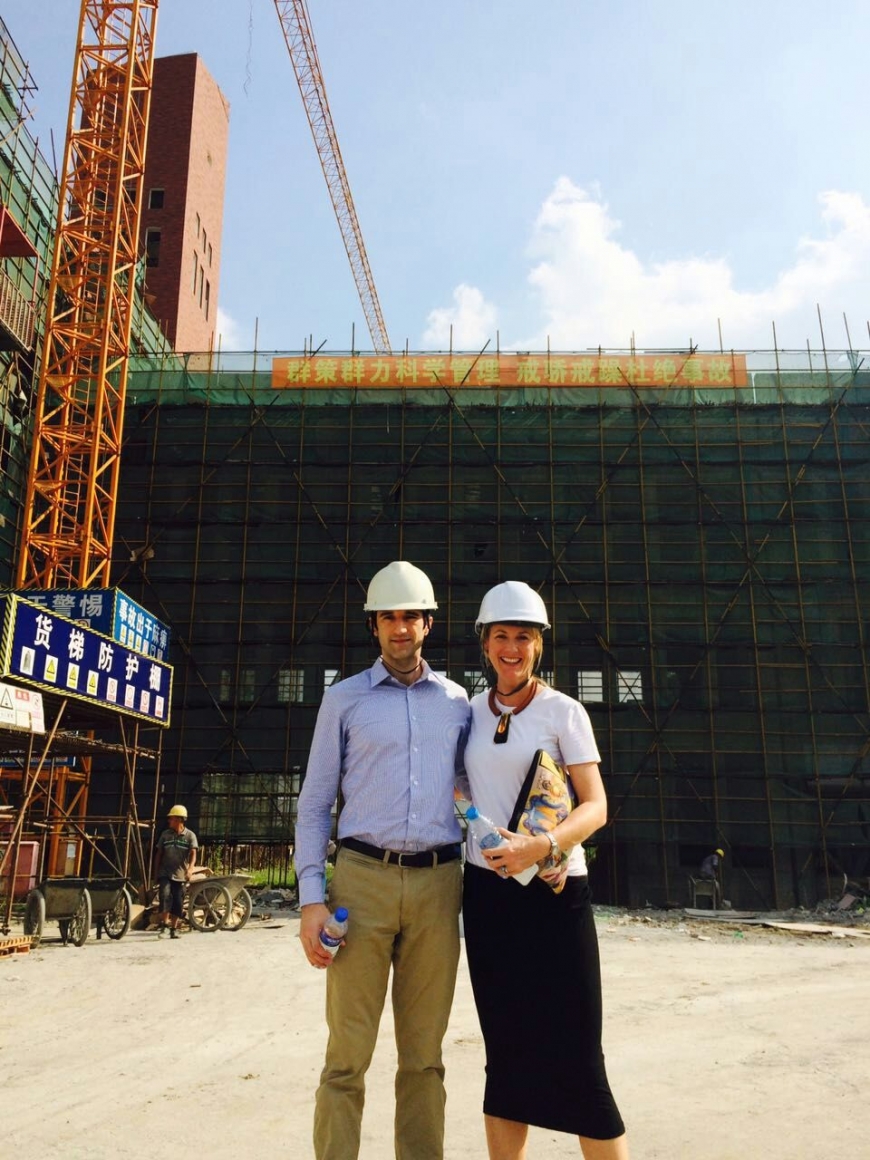 Why an MBA
As a senior project manager at the age of 32, Chris had reached a point in his career where he felt he had climbed too fast within Dulwich and was stuck. "The next step up would be to the Business Director level, but I lacked certain skills on the finance and business development side such as project financing and due diligence. I was good at my job and comfortable, but I had this persistent insecurity gnawing at me about how much of my success was tied to Dulwich, and how much was down to my own abilities," he said. "I didn't exactly know what the end goal was, but by doing an MBA, I knew I would be putting myself in an environment outside of my comfort zone where I could maximize the potential for good things to happen to me," he said.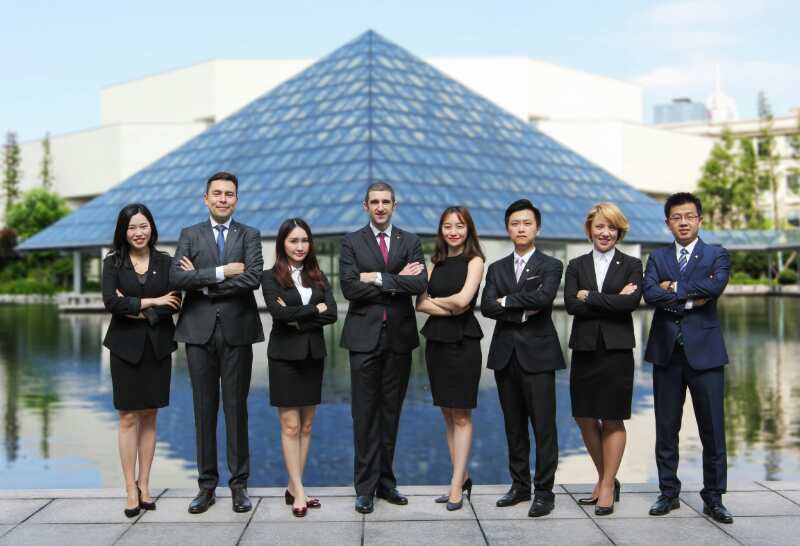 Jumping into consulting
Once he was admitted into the CEIBS MBA class of 2019, Chris decided to take the plunge and left his job with six months to go until the start of the programme. He envisioned a quiet summer back in Canada preparing for the intensive journey ahead, but his plans were derailed when the CEIBS MBA Office introduced him UK alumni chapter member working in management consulting who had a client exploring investments in the international school market in China. Chris was eager to help and share his experience. 
"One of the reasons I have had some success in my career is because I am interested in helping people," he said. "I wasn't thinking of employment at the time, I just wanted to get to know the CEIBS community and felt I could put some good resources in his hands.  The project was a fantastic learning experience. Because I was a subject matter expert and had a good network, I was able to reach out and arrange over 50 interviews with peers currently making an impact in the international education industry in China." 
The experience also opened his eyes to the skills and lifestyle associated with being a consultant, including detailed financial modeling, constructing client-worthy PowerPoint decks and evaluating market entry strategies. "Having gained this experience on the service side of the industry, one of my key takeaways is that you really can't have an off day," he said. "The client is paying top dollar for your recommendations and the reputation of the consultancy is on the line, so you have to turn in consistent and quality work."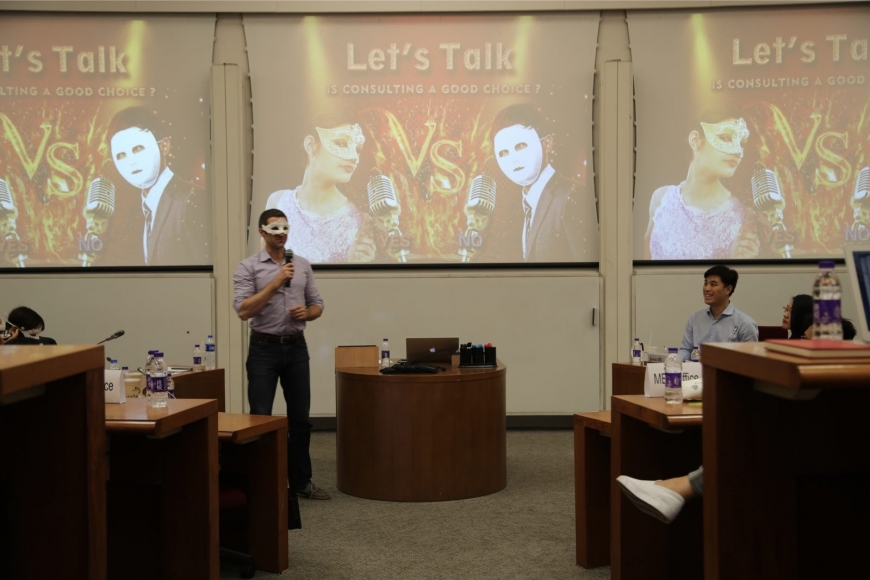 Campus life
A highlight of the MBA for Chris so far was the surprise guest at Professor Zhang Yu's Strategic Management core module. During the discussion of case on the Singaporean Medtech company RoboTech which manufactures robots to assist in spinal surgeries, Chris and his classmates were unaware that the CEO of one of RoboTech's competitors, Stryker, was sitting at the back of their classroom. He was on campus for CEIBS' CEO Executive Education programme and was invited to share a few words with the MBA class on why his company ultimately decided against pursuing an acquisition of RoboTech.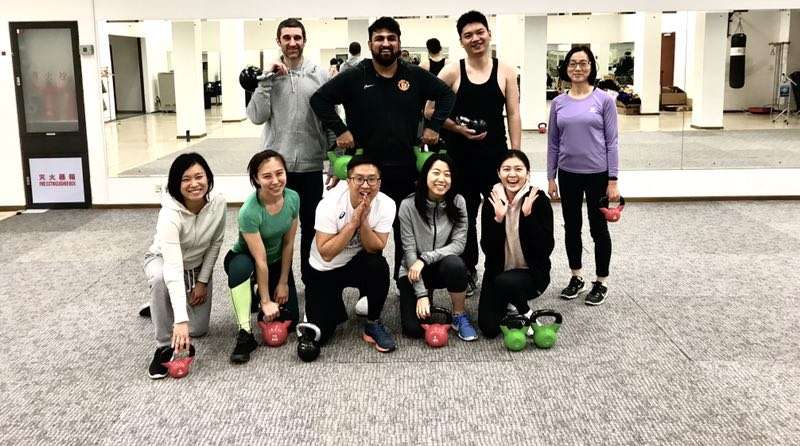 Beyond the classroom walls, Chris has enjoyed building friendships with his classmates. "Although many of us are focused on our exit strategies and finding great opportunities after graduation, for me the real benefits of being here will be dispersed over the next 20 years.  We recently started a kettlebell fitness club at CEIBS and I've found it to be a really positive bonding experience with my peers. Although we don't go into these activities with an agenda, you never know how these social investments will pay off in the future," he said. "Though I am unlikely to ever become a full time fitness instructor, maybe the people around me will one day become my business partners. This is really important, and I would encourage everyone considering an MBA to evaluate programmes on metrics beyond return on investment. Life isn't measured purely as a financial calculation; it's about the people you share your journey with."
The future of education in China
Post-MBA, Chris is eager to combine his consultancy and project management experiences to have an impact on the changing nature of education in China. "The challenges facing international schools in China are twofold: first the enormous demand for private schools at all levels of the market, and second the limited supply of qualified and experienced educators. We are seeing a surge of growth in the number of bilingual schools which maintain key Chinese characteristics but also have a lot of room for innovation and bring in international best practices in terms of fine arts, music and drama. What really excites me is the absolute need for top quality schools outside of the tier one cities like Shanghai and Beijing. I have no doubt that China will soon be home to some of the most exclusive and prestigious private schools in the world, and I am keen to play my part," said Chris.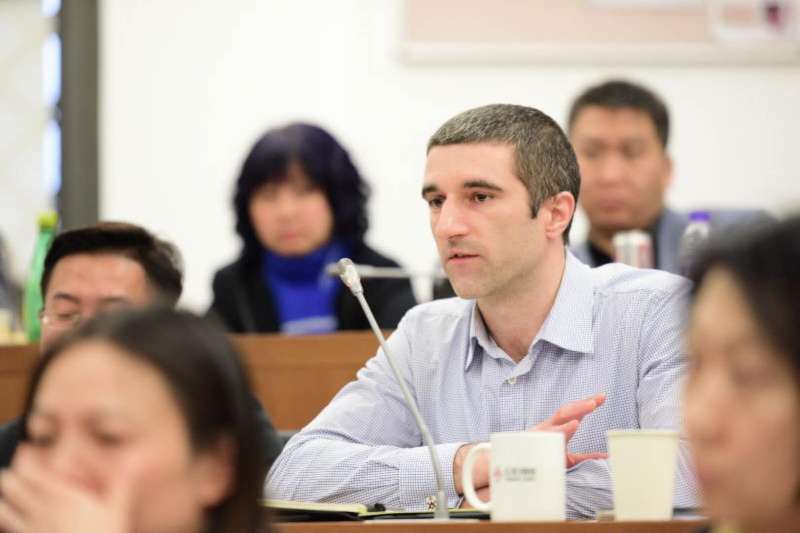 Inspired by Chris' story?  Here are a few ways to help you to further explore the CEIBS MBA: