Club Name:
CEIBS MBA Fitness & Health Club
Club LOGO: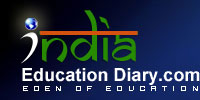 Club Vision:
Bring happiness to MBA students through Fitness training and entertaining activities.
Club Mission:
Promote healthy lifestyle among MBA students.
Provide knowledge and guidance to students who are interested in fitness activities including: running, swimming, cycling, gym fitness, Yoga, Pilates, boxing, boating, etc., as well as knowledge about healthy diet and exercise to students who want to lose weight or get in shape.
Provide safe and comfort training environment.
Increase diversity of MBA living by organizing regular funny and relaxing activities.
Club Activities or Events:
Weekly training session including running, swimming, gym coaching and freeletics.
Bi-monthly outing activities including cycling, hiking and kart driving.
Monthly public lecture of Yoga and Pilates led by professional coach.
Professional speech on Sports industry and company visit in related enterprises.
Sports Event in term 3 including both traditional events and entertaining events.