MBA Finance Club Holds Finance Industry Mixer
Wednesday, January 15, 2014
MBA Finance Club Holds Finance Industry Mixer
January 15, 2014. Shanghai – More than 20 senior executives from various sectors in the finance industry, including investment banking, venture capital, private equity, private banking and HR, attended tonight's Finance Industry Mixer organized by the CEIBS MBA Finance Club and the Investment Club with support from the CEIBS MBA Career Development (CDC) office. The event featured a lecture by Dr. Gary Liu, Executive Deputy Director of the CEIBS Lujiazui Institute of International Finance (CLIIF) entitled "Reform and China's Next Decade" followed by a cocktail party. Bankers from Goldman Sachs Private Wealth Management, Piper Jaffray Equity Research, and Huatai United Securities IBD, turned out, along with investment professionals from Morgan Stanley China Private Equity, Silicon Valley Bank, Shanda Capital, Delta Capital, and an executive from HR China. Many of the international exchange students currently studying at CEIBS also attended.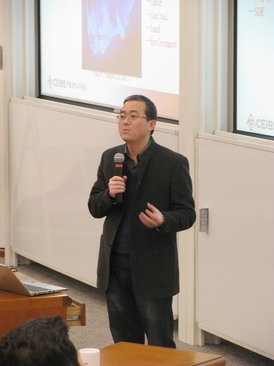 Dr. Gary Liu speaking at the event
 
During his lecture, Dr. Liu shared his insights into how the economic and financial reforms announced during the recent Third Plenary Session of the CPCCC will affect business in China. He also had a lively discussion with the students and executives in attendance on the opportunities and challenges facing the financial industry in the years ahead.
The CEIBS MBA students then had the chance to mingle with the finance professionals during the cocktail party. They enjoyed the many in-depth, one-on-one discussions with them about industry trends and career opportunities, and learned about some summer internship opportunities.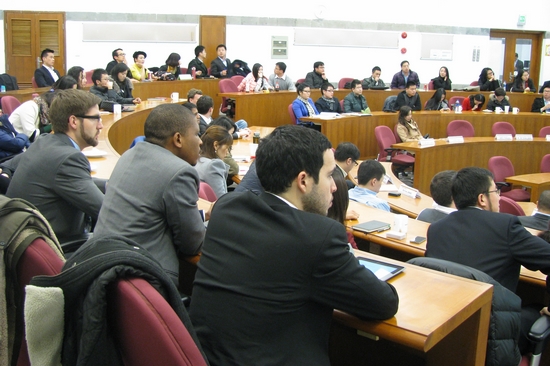 The Industry Mixer Series is one of the many MBA club activities at CEIBS. This event aims to provide a networking platform for MBA students to get to know professionals and alumni in a specific industry, and gain first-hand knowledge about industry dynamics and career opportunities. Karl Leung from the MBA Career Development Office was especially instrumental in supporting tonight's event.