Chongqing Mayor Huang Qifan (EMBA 1998) shares his views on obstacles to China's urbanization, industrialization, and agricultural modernization and provides solutions based on reforms made in the municipality he leads. This is an excerpted and edited version of his speech at the CEIBS-UNESCO-CHIC 2nd China International Agri-Business Forum, held at CEIBS Beijing Campus in May 2013.
Urbanization, industrialization and agricultural modernization are major trends in China's social development. In implementing these steps, the government should not only provide funding and attract investment but it also needs to address the prolonged, systemic problems and leverage the benefits that can be generated from reform.
China is unique in that it is the only country, within the last 100 years, that has had more than 200 million rural workers undergoing urbanization and industrialization. This change took place within the last 30 years.  However this urbanization process has led to a  growing shortage of land in the cities, which results in increasing housing prices. Meanwhile, the supply of rural land keeps decreasing and the amount of land available for farming may fall below 1,800 million mu. In addition, farmers in rural areas earn very little income from their property or other assets.
Reforming the Household Registration System
Urbanization is a process through which rural dwellers become city residents. If rural workers have to return to their hometowns when they get old, China's urbanization will be incomplete as it will not reach the 'Lewis Turning Point'. That is the point at which the number of rural workers declines to 10% to 15% of the population and they can still meet the agricultural needs of the entire society; where the productivity of rural labour increases to the same level of urban productivity and there is urban-rural integration.
Viewed within this context, there will be three benefits from reforming the household registration system. First, the rural population will decrease – but only if rural workers can become legally recognised urban residents after 5 or 10 years. If that happens, there will be a change to the current situation in which there are 900 million rural workers, with each household possessing 5 mu of farm land. Within 10 years, at the very least, each rural household will probably have 10 to 15 mu of farm land, which will bring about a scale effect. As a result, there will be an increase in the productivity levels of rural labour. Second, a reformed household registration system will help cities break through existing bottlenecks. Every December, rural workers in coastal areas return home for almost 3 months, leaving factories in limbo. That results in both a loss in capital and labour, undermining China's economy. This problem could be solved by providing rural workers with permanent residence in urban areas. Lastly, household registration system reform will help eliminate concerns about inequity in social security and provide the same benefits to both rural workers and urban residents.

Chongqing is a pilot project for coordinated and comprehensive urban-rural development reform. Working closely with the central government, we have learned a lot in recent years. We have formulated a plan for reforming rural workers' current household registration system. In certain cases, rural workers who hold resident permits for cities [hukous] enjoy the same benefits as urban residents in terms of: endowment insurance, medical treatment, housing, children's education and the employment threshold. In rural areas, workers have access to leased land, forest land and land for housing. The existing national regulations stipulate that rural workers who legally become urban dwellers [through the hukou system, with all the property-related benefits this brings] should no longer have the right to use leased land, forest land and housing land in rural areas. But we have implemented a change that allows rural workers to retain their property rights even after moving to the city. So they have some input in deciding how the land is used, and this is no longer just a matter of government decree.
Comprehensive Social Cost
The overall cost, to the society, for each rural worker is more than RMB100,000. If more than 200 million rural workers move to the city, the comprehensive social cost will be more than RMB30 trillion. But that should not be an excuse to postpone this until 50 years later. Urbanization comes at a cost for all nations, a cost which is only a fraction of rural workers' decades of contribution to cities.
According to our analysis, less than 40% of a rural worker's cost is borne by the enterprise for which he is working. One third comes from central and local government departments. Rural workers bear the rest themselves.
We should also bear in mind that this will not be a lump sum payment made within one year, but spread across 20 years or more. Take endowment insurance: it is expected to increase by 8% but this increased cost will be paid over a few decades. So it will be affordable. Even without a household registration system, there will be more infrastructure, public facilities, schools and hospitals since several million more people will be working in the cities. From this perspective, rural workers' immigration, which sounds like a dreadful monster, can be implemented with little impact.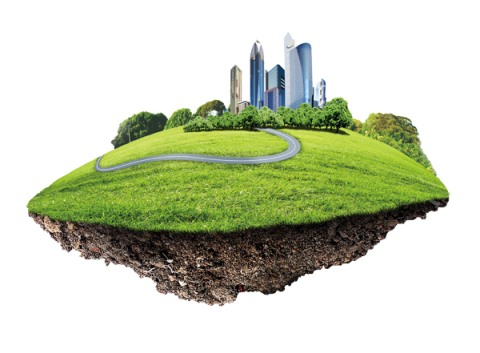 Land Problem
In countries that undergo urbanization, there is typically an increase in the amount of farm land available. But China is different, we are losing farm land. The average area of land for construction per capita is usually 100 square metres, compared to 250 to 300 square metres in rural areas.
So when 100 million rural workers move into the city and settle down, they need 10 billion square metres for construction, their land in the rural area is used for farming so that 25,000 square kilometres of land becomes farm land. So in the process, the amount of global farm land should increase. There's no nation in the world that has a shortage of land as a result of urbanization. Yet we face a shortage of land. Millions of rural workers [who live in cities but do not have hukous] can still use the land in rural areas even after they move to the city – and the urbanization rate is over 50%.  In many cases, they do not return to farming and the land remains idle. That is the fundamental reason behind China's shortage of farm land.
How can we resolve the problem? We can resolve it with a little creativity from the constitutional and legal perspectives. This is a discovery Chongqing has made. We established a 'land ticket' exchange system, the only one in China. After farmers have settled down in the city for a number of years, they can give their land to government for reclamation.  Reclaimed land can be sold via 'land ticket' exchange. So although there is a cost [to the government] for reclamation, farmers can benefit from it.
With the state council's permission, Chongqing has been experimenting with this 'land ticket' system for four years with some degree of success. I believe this system could be applied across China. In the long-term, this approach would be effective in achieving a comprehensive balance between land used for rural and urban construction, which will finally guarantee a supply of urban land. This would protect farm lands, address the land shortage issue and curb housing price increases.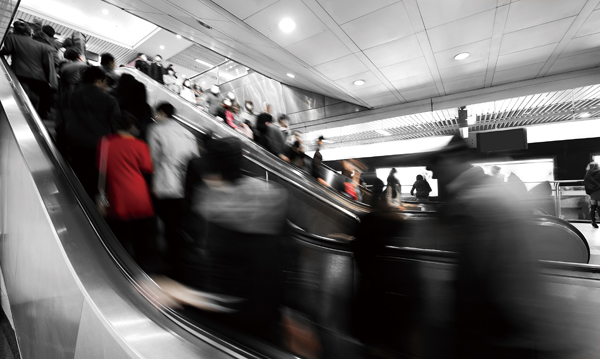 Rural Finance
The last point I want to discuss is finance in the countryside. Rural finance accounts for a small share of the sector whether we are talking about Chongqing or across all of China. China has a loan balance of more than RMB 60 trillion, of which farmers account for only about RMB 200 billion. Some believe this is because large banks do not cater to farmers and so we need to establish small banks that will meet farmers' needs. But in fact the key is credit. Financing is about credit, and this is inextricably linked to using property as collateral. Rural financing problems come from a lack of collateral property because the three kinds of land available to farmers – housing, farm and forest land – are collectively owned and can't be used to get a mortgage. During the reform process, we need to study these and other hurdles within the existing system. 
The Chongqing government really put a lot of thought into resolving this problem. We have changed the rules regarding property rights. We now recognise that collective ownership makes up 20% of property rights while labour usage and leased use share the other 80%. With this new definition, farmers can use their 80% as collateral.
In this way, the process of obtaining a loan becomes fair, reasonable, complies with the rules and gets support from the financial system. Chongqing farmers' loans now stand at more than RMB30 billion, up from about RMB3 billion a few years ago. Farmers have generated financial assets and agricultural productivity has accelerated; their property income has also grown. I believe farmer's property income should be around 10%.
In general, if we can effectively deal with rural workers' household registration, which decreases the number of farmers and boosts urbanization, properly implement the 'land ticket' system, and the supply of land available for construction remains stable, the urban real estate market will become more sound. Rural residents' property income will grow if adjustments are made to the law and regulations, and rural finance can be boosted. These benefits that can be derived from reform will be an important impetus for China's urbanization, industrialization and agricultural modernization over the next 20 years.