Liu Qiangdong
JD.com's Liu Qiangdong, Vanke's Wang Shi, ICBC's Jiang Jianqing, and TCL's Li Dongsheng were among the list of impressive businessmen that graced CEIBS' Shanghai Campus over the past few months with the continuation of a series of Master Classes being staged to mark the school's 20th anniversary. They drew on their years of experience to cover a wide range of topics that attracted large audiences.
On July 26, ahead of his hour-long lecture on "Faith & Values: JD's Strategic Thinking in the Internet Era", Founder Liu Qiangdong signed a strategic agreement with CEIBS that will see his company sending another 60 senior managers and 350 high-potential management candidates to the school over the next decade. As CEIBS Executive President Prof Zhu Xiaoming explained, the agreement will pave the way for JD.com to bolster two of CEIBS' very important research centres: the Shanghai Institute of Digitalisation and Internet Finance, and CEIBS-World Bank China Centre for Inclusive Finance. CEIBS and JD.com will work together on issues such as financial and technological innovation. "CEIBS will provide strong academic support for the future development of JD.com," said Prof Zhu.
During his speech, Liu explained that he had turned to CEIBS in 2009 for the strong theoretical knowledge he needed to run his company. After he finished his CEIBS EMBA, his first decision was to make sure all his senior managers also benefitted from studying at China's top international business school. "Since 2011, eleven of my senior managers have been to CEIBS and about six of them are still enrolled," he said. "They all say, since they began their professional career, CEIBS has provided them with the best and most valuable training." (See the Cover Story for excerpts from Liu's speech.)
On the first day of July, 1,300 people braved the rain to hear Vanke Chairman Wang Shi share his views about Integrity & Honour. The spry 63 year-old began by jokingly warning that those who had come to hear about his private life would be disappointed. In fact, they weren't. Much of Wang's presentation drew on the personal experiences that have shaped his fascinating life and impressive career. He often invited comments from the audience and skilfully engaged them until almost three hours had passed without many noticing.  His lecture showed the breath of his knowledge beyond China's boundaries as he drew on references from Japan (he admires their approach to business management), Germany, the US and Taiwan. Throughout his speech, his message was clear, "I'm not telling you what to do. But think how you can be a person with integrity. Integrity may not give you immediate return but it can give you long-term reassurance."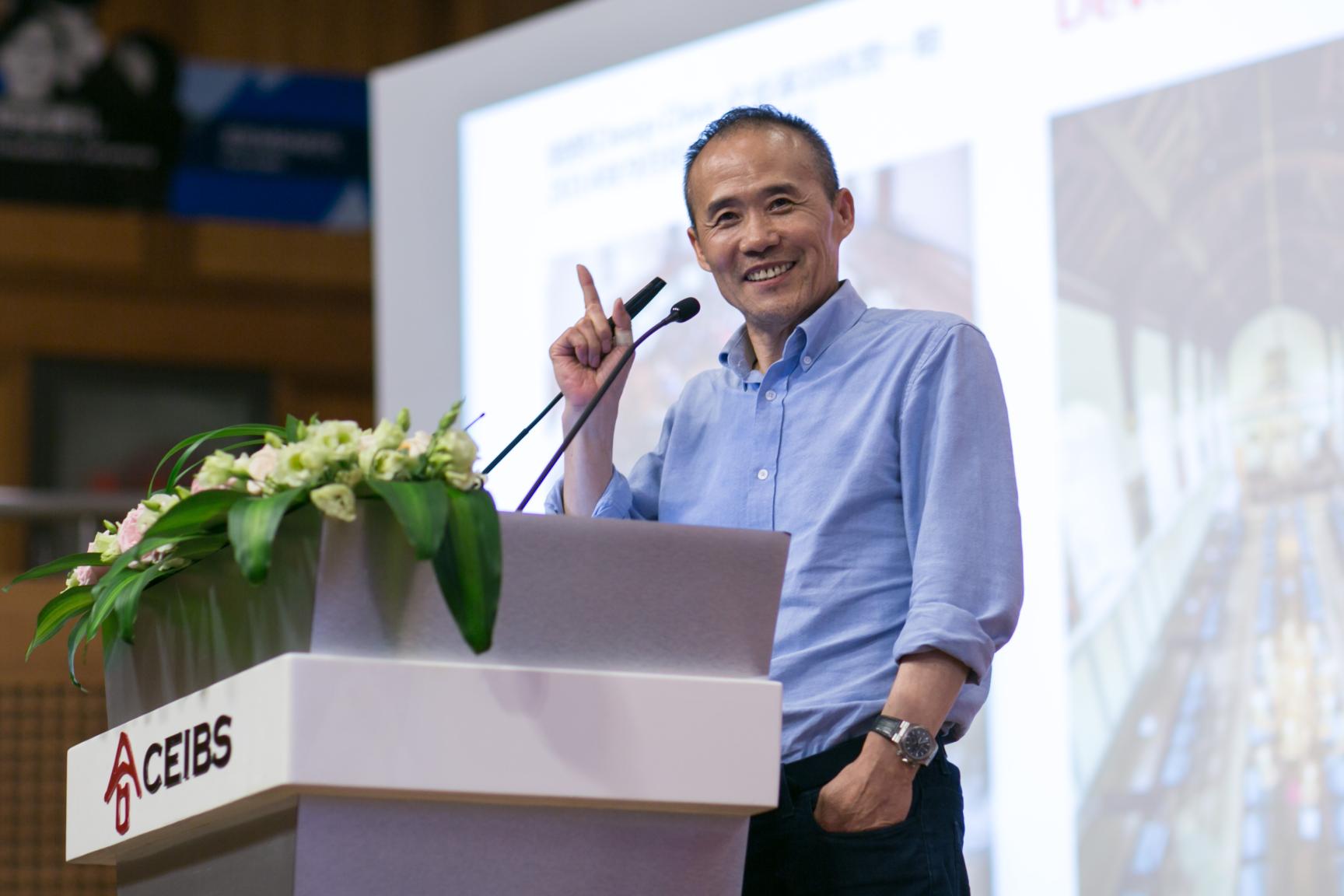 Wang Shi
The timely topic of Internet Finance & Information-Based Banking was the focus of ICBC Chairman Jiang Jianqing's Master Class on June 29. He told the audience of about 400 that he'd been thinking about the value of information since the 1990s when he went to the US to study. While there, as the Internet changed the world, he realised that China had to seriously start thinking about the role information technology should play in its banking system. "Only by constantly adapting to the needs of consumers will the banking industry survive and thrive," he noted, adding that ICBC's data centre meets the highest international standards. What's needed now, he believes, is the integration of data among China's major banks.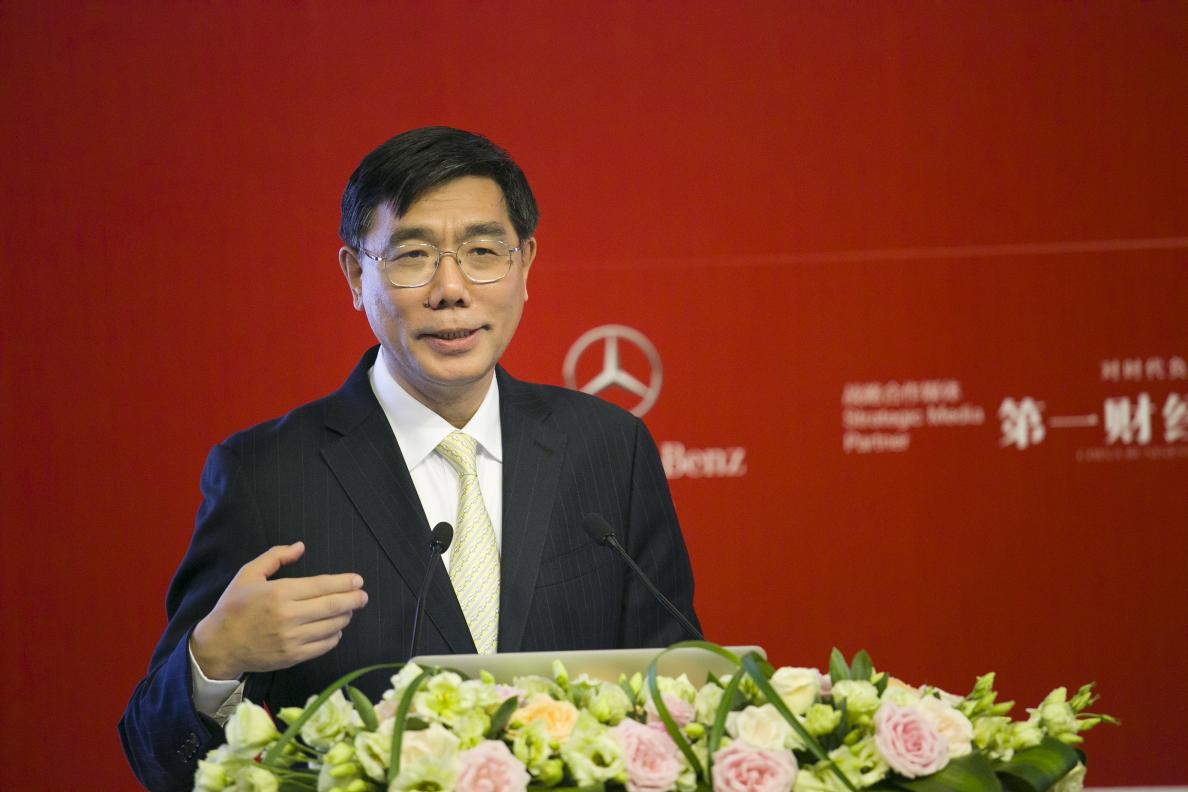 Jiang Jianqing
A few days before Jiang's lecture, on June 21, TCL Founder, Chairman and CEO Li Dongsheng (CEO 2003) was the one sharing his insights. He explained that innovation and courage had been two key elements in his company's journey towards internationalisation.  He emphasised the importance of having a clear and rational strategy when going global. "Despite the potential losses, a clear strategy should keep you determined to move ahead and take risks," he said. He also stressed that making tactical mistakes does not mean that a strategy is faulty. "During difficult times you need to persevere; multinational operation requires courage," he said.
Li is convinced that increasing multinational operation is an inevitable trend for Chinese companies, which are becoming major players in cross-border mergers and acquisitions. Although TCL's operations are already global on many fronts, including R&D, production, service, and sales, the company wants to further expand its global scope. "Our goal is the global market and our target is to have more than US$ 100 billion in overseas revenue," Li said.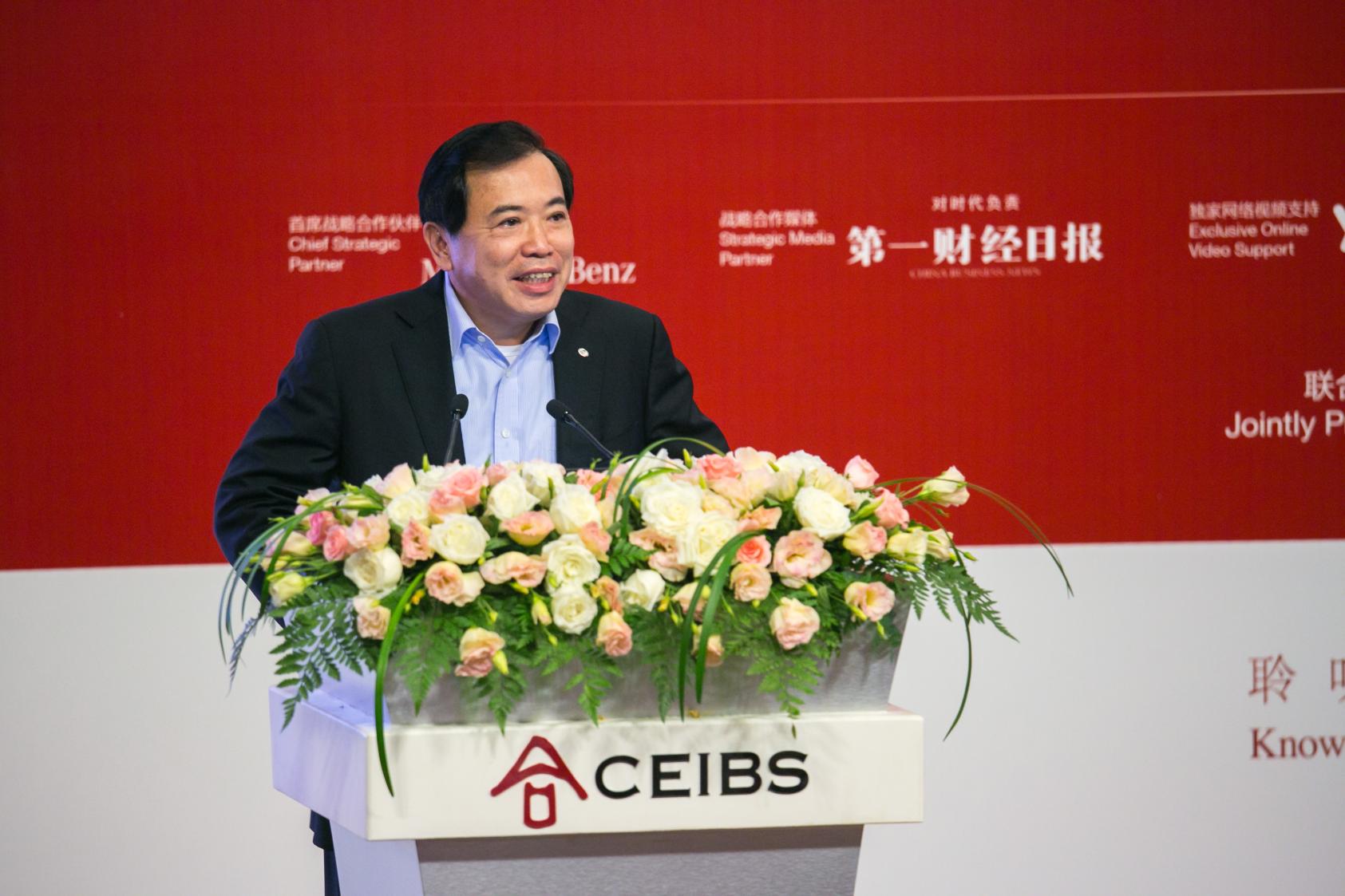 Li Dongsheng
CEIBS Master Class series continues until the end of November.