By Lei Na
It was Christmas 2004 when Mark Yang (EMBA 2012, BJ), a Silicon Valley engineer, arrived in Beijing with US$100,000 and his dream of creating the Chinese version of Craigslist, a dream for which he had given up a high-paying job and the opportunity to obtain an often-coveted US green card. A week later, he launched Ganji.com, a Chinese language website dedicated to localised  classified ads for the domestic market.
Now, after nine years, many similar websites that were launched with much fanfare have disappeared without a whimper while Ganji.com has survived and prospered. Yang's success is all the more impressive because he went abroad immediately after graduating from university and Ganji.com was his first foray into the complex Chinese business world. He had enough insight, though, to learn from Craigslist's success and tailor Ganji.com to specifically meet the needs of Chinese clients. He was able to find the fine line between simply copying, versus creating a new product by improving on an existing idea. He explains, "You live through learning, but perish through copying." This philosophical comment is how he sums up his mantra that visionaries should not become confined by the success of others and forget their own dreams. This is useful advice, especially for an Internet company whose winning formula is based on meeting users' needs. Silicon Valley icons of the past have managed to keep their competitive edge – that small step that they have always been ahead of others – because of their deep understanding of precisely this point.
It's all About the User
Two surveys launched by Ganji.com earlier this year – "Employment of 2013's Fresh Graduates" and "Salary for 2013's New Blue Collars" – show the company's practical application of its drive to focus on the needs of their clients. There wasn't much publicity surrounding the surveys but the data in the reports has been widely cited: "Up to May 31st, more than 83% of 2013's fresh graduates had not yet found employment, and the starting salary averages RMB 2,119 per month for the employed, against an expected salary of RMB 2,510." The thought-provoking data was mined from activities and information on the recruitment section of Ganji.com's own website. The surveys stemmed from the company's commitment to refining the user experience.
Ganji.com has bought into the "customer is king" approach to business, but it's not easy to meet the needs of fresh graduates and new blue-collar workers who don't have prominent family backgrounds to help pave their way. It's a challenge, as well, to lure new clients with innovative products without becoming glib in product development. And while it is logical to assume that good user experience will help generate traffic, which can in turn drive new business, in reality there is often a lot less clear-cut correlation between these events. Yang has been patient on his not-hurried-not-slow journey that has brought him so much joy. "As the founder of the company, you have to learn to enjoy the process," he says. "It's been a source of great pleasure trying to improve and learn continually. If your aim is simply to go public, you may be allowed the luxury of impatience, but if you want to create an Internet company that is influential in the daily life of the Chinese, you have a long way to go and have to be patient. The process is so important that the result becomes secondary."
He adds, "Optimizing user experience requires not just inspirational innovation, which of course should be included, but more importantly it also requires leg-work, such as the analysis of data and user behaviour, collection of user advice, product modification and providing better services."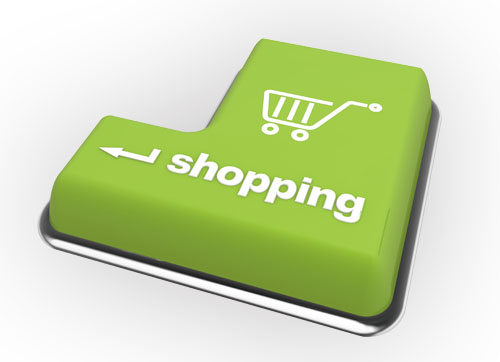 Mayi.com: Short-term Rentals
It is the company's strong data analytics that has alerted Yang to other opportunities. One of these is Mayi.com, Ganji.com's foray into the online-to-offline (O2O) niche that combines offline business opportunities with Internet technology by making the web the front desk for offline transactions.
Mayi.com has a similar concept to the US-based Airbnb (Air, Bed & Breakfast), with adjustments made to factor in the peculiarities of the China market. This is because Yang and his team learnt, from early on, that even the same seeds will produce different flowers in the different soils of the two countries.
If Airbnb is the eBay of online home rental, Mayi.com can be said to be the Taobao. Unlike the simple pages of Ganji.com, Mayi.com has vivid webpages, with eye-catching photographs of the properties on offer. Trust is established between landlords and tenants through frank comments, while honest landlords who receive many favourable comments are highlighted. During his interview with TheLINK, Yang keeps his comments about Mayi.com to a minimum as the company has been spun off as an independent entity in which Ganji.com holds majority shares. "We found the right CEO who brought satisfying data growth during the first half of 2013," explains Yang. "We started early in this line of business and are now leading it. We still need time to prove whether Mayi.com's business model will be successful in the long run."
Mobile Internet: Winner Takes All
Today, the bulk of the thousands of local-classifieds websites that sprung up during Ganji.com's early years have faded away, leaving only Ganji.com, Baixing.com and 58.com – a triumvirate in the market. Exuding the aura of one who has been engaged in a race too long to think of the things and people around, Yang would say little about his competitors. Now, he has his eyes firmly fixed on the mobile Internet field.
In his opinion, mobile e-Business has been through three stages of development. First, it was the simple extension of traditional e-Business onto mobile devices, the micro version of PC e-Commerce. Then, traditional e-Business began to customize designs based on mobile features, making sure customers felt safe putting money in mobile terminals. In the on-going third stage, service providers have to make full use of mobile devices' features to accomplish things that cannot be done on PCs, meeting users' demands for location-based searches with innovative features.
He is convinced that mobile Internet will be the decisive battleground. Pointing out that a PC can be used to access several similar websites at the same time while it is sometimes a challenge for a smartphone to run two similar apps, Yang predicts that successes and failures in the mobile arena will be magnified in the coming years – and will have more lasting consequences. This is why Ganji.com has chosen to focus on its products and on optimizing the user experience. For Yang and his team, this is their commitment, their path to survival.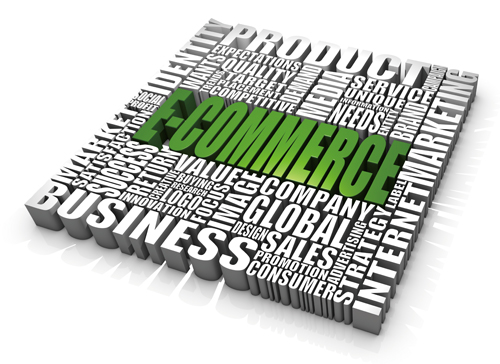 TheLINK: Ganji.com recently released the reports "Employment of 2013's Fresh Graduates" and "Salary for 2013's New Blue Collars". Could you tell us what you had in mind when you decided to issue these reports?
Mark Yang: In trying to expand our user base and generate recruitment-related business, we found that this market was huge. Many medium-sized and small enterprises are still recruiting people through ads posted on windows, or referrals by relatives. As a result, the current yearly-service-fee-model adopted by recruitment websites does not meet their needs. New blue-collar workers, those who earn less than RMB 4,000 per month, are the largest job-hunting group in China; but third parties have not prioritized their working conditions, insurance coverage, and living conditions. Ganji.com has keen insight into the needs of these worker groups, because we own both users' and enterprises' data, and I felt an obligation to publish the report. It also includes information on the expenditure of these workers' income: how much of their salaries is spent on housing, on clothing and food, and on entertainment, etc. We published this information as a way to get the Chinese media to pay more attention to these groups, because these workers are the main drivers of China's economy, supporting China's future, and their level of disposable income has an impact on domestic demand. On one hand, publishing the study meets the needs of individuals and enterprises, and on the other hand it also provides value to the society.
Also our users are small entrepreneurs and job seekers, and meeting their needs helps to increase the company's traffic and boost our brand.
TheLINK: Ganji.com is among the first companies in its field to release a mobile app, and you have made the point that the decisive battle for local-classifieds websites will be fought on the mobile Internet. What measures have you taken to win this final battle?
The steps we have taken are in line with our own specific strategic plans. Two years ago we were developing our mobile app, and we were among the earliest to focus on mobile Internet – we had set up our team earlier on. We've been steadfastly investing in R&D and innovation in this area, both in terms of talent and in capital. Mobile service has different features than PC, so we need to make multiple attempts at innovation. Generally speaking, Ganji.com has enjoyed steady development in mobile service. We expect that by next year, traffic from the mobile end will be larger than that from PCs, and this is an outcome for which we have planned. We hope to complete creating a mobile Internet company within three years.
TheLINK: You have been quoted as saying, "The value of Ganji.com lies in solving users' real life problems. When one comes to find life in the city, one can leave everything to Ganji.com after exiting Beijing Railway Station." Is this really the case now?
It's partly so, but we can still work on making improvements to our product. We have solved some of the problems after the railway exit, such as finding housing, job hunting, general lifestyle needs after settling down, but there are still many things to be coped with. There's still a long way to go, as we hope to provide more and better services. More and more people are now coming to live in China's urban areas, and their demand for convenience services is growing by the day. The move towards urbanization cannot be stopped. If we can carve out a niche as history is being made, and can provide help to at least some of the people, our website is valuable.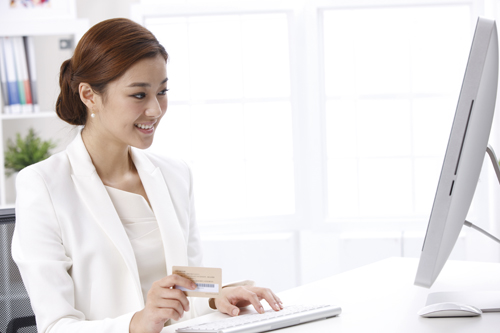 TheLINK: Could you tell us something about Ganji.com's corporate culture?
It can be summed up in just two words: "Simple", and "Diligent". "Simple" refers to our wish to be simple people, to communicate with honesty, and do things with all our heart. Diligent means doing things with the maximum effort one can muster. Our company's history and culture show that we have made every effort to move in this direction, hoping to be honest, simple and diligent enough. That's our goal.
TheLINK: You studied at renowned universities both in China and abroad, and have a strong educational background. What brought you to CEIBS for an EMBA education? What has been your biggest gain from studying at CEIBS?
I hope to make progress each year, and at each stage of my life. For me, it is a challenge to make my way up from managing tens and hundreds of people to the management of thousands. As I was groping for the way, I thought it most important to have good teachers providing me with excellent management methods, and teaching me how to avoid making mistakes. For me, CEIBS is a very good platform. The biggest gain is the knowledge I gained from studying at CEIBS. After nearly a year of learning, I have benefited remarkably from every course. I have been able to apply the theory I learn at CEIBS, whether from books or from professors, in managing my employees and ensuring that my business has long-term success.