By Ana Galán Rodellar
The CEIBS Prestige Brands Forum was again the venue chosen by more than 400 managers and directors from the most prominent international luxury brands to discuss the current trends shaping the ever-evolving industry. The preferences of Chinese consumers, (the largest market in terms of luxury spending worldwide) and the new strategies of Chinese luxury companies fiercely focused on making their mark globally, were some of the issues explored throughout the March 22 event.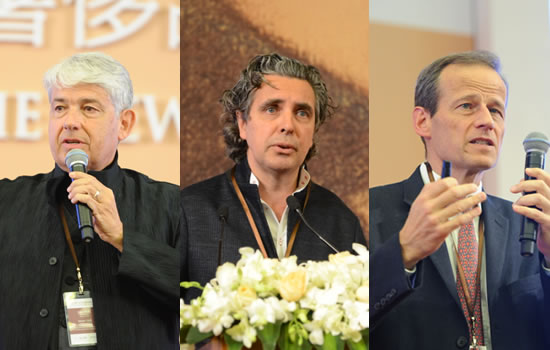 From left: Michel Gutsatz, Raphael Le Masne Chermont and Bruno Lannes
China Branding China
Chinese nationals already account for 29% of the global luxury market, and they spend more than any other nationality: an average of 2,000 euro per capita every year, Bain & Company Partner Bruno Lannes told the gathering of industry experts. However, most of these high-end consumers do not purchase luxury goods in mainland China, but overseas. "Sixty percent of consumption is done outside the mainland," said Raphael Le Masne Chermont, Executive Chairman at Shanghai Tang. Travelling, he said, has become the ultimate luxury, which means that there is huge potential for growth in the retail travel business. But with deep-pocketed Chinese travelling the world in search of internationally renowned brands, who's buying China's high-end brands?
The question takes on even more significance with the changes now underway in the country's still relatively young luxury industry. Firmly moving away from the old image of just being the world's factory, today's China is looking to establish its own brands that can have an impact on the global stage. "China will be branding China; so, people from the West of the world, be aware!" urged Le Masne Chermont. Fosun Group's Senior Managing Director Patrick Zhong agreed and pointed out that although China already has traditional luxury brands such as Maotai, many more are still to come. "In the next five years, many Chinese brands will have greater stature," he predicted. "Don't be surprised when they come."
The newcomers will face an extremely competitive market – both at home and globally. International competition is already pushing China's existing high-end brands to rethink their strategies and utilise innovative business models in order to increase their competitiveness. Michel Gutsatz, CEIBS Adjunct Professor of Marketing and MBA Director at Kedge Business School, talked about the three main approaches being used:
• Western brands create Chinese brands. These brands view "Made in China" as a selling point. Some examples include Hermès creating Shang Xia, BMW creating Zinoro, and Estée Lauder creating Osiao.
• Brands created in China by Chinese who view "Made in China" as a disadvantage. The design is made in China but the production is done in Europe. Examples include Anteprima and Sheji/Sorgere.
• Multiple locations based on expertise. These brands set up their production centres wherever there is access to the expertise they need. Therefore, they produce their goods in several countries, depending on the product.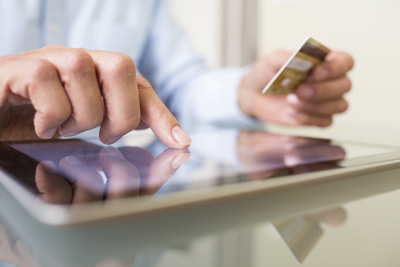 Going Viral
In their fight for turf, luxury brands – like the players in every other industry today – recognise the importance of the online world. In some cases, not having a presence on the Internet is synonymous with being absent from the market. When it comes to luxury brands, however, things become more complicated, and brands need to assess both the opportunities and the risks that come with being online.
With about 620 million Internet users, more than 500 million of whom sign on with mobile devices, China is now the biggest network in the world. That makes e-commerce a powerful tool for firms that want to position or consolidate their brands in the country. According to Le Masne Chermont, Chinese users go online to know more about brands, so education is the priority of e-commerce in China. "Your website must be your best shop," he advised. Online marketing then becomes a critical aspect of brands' marketing plans. "Digital marketing is critical to engaging consumers. Nowadays, 20-25% of the marketing budget is for digital," Lannes added. 
In the same vein, Jeff Han, General Manager of Marketing at Tencent Online Media Group, sees online marketing as a necessity for brands in China. "Even when it comes to luxury brands, if you really want to interact with your customer you need to use the emerging digital platforms," he emphasised.
However, there are also risks associated with going digital. Many high-end brands believe that an integral part of purchasing luxury goods is the added value that the personal, in-store experience offers. That experience radically changes when products are purchased online, so e-commerce might not be an ideal tool for all prestige brands. Tod's China Director Edoardo Vittucci pointed out that although they believe in e-commerce, they prefer to stick to the retailing experience in the stores. Vhernier's Vice President Emanuele Aliotti Visdomini also expressed concern that accelerating branding in China through digital media could damage his company's brand, rather than enhancing it.
The challenge, then, is how to balance the traditional essence of luxury brands with today's latest trends and innovations. As Marketing Professor at HEC Business School Anne Michaut noted, digital is – by definition – open to everyone, while luxury is reserved for a select few. "But digital is what customers request now," she stressed.