By Charmaine N. Clarke
The CEIBS logo on her business card says it all: Luoyang Vice Mayor Yang Ping (EMBA 2001) is a proud CEIBS alumnus and a shrewd business woman. She knows that each time she presents her card, the school's logo gives her an instant bond with fellow alumni; it's also an effective ice breaker for those who haven't yet enrolled. A former executive at a state-owned textile company, she credits her CEIBS studies with providing the solid foundation she needs to woo investors and confidently negotiate deals that will help cultivate Luoyang's high-tech industries. She freely taps into the school's alumni network as well, putting forward a proposal, during an alumni meeting in 2008, which called for advice on how to ensure her city's sustainable development.
In 2004, Yang Ping was seen as an excellent candidate for the vice mayor position: she was female, educated and not a party member. She was the General Manager of the 10,000-thousand-employee Luoyang Textile Company and, over the last 20 years, had earned a reputation as a savvy businesswoman. She had given very little thought to being a politician but, fully aware that declining the call to become vice mayor was out of the question, she decided to simply do her best in this new role. She confides that years later it's still a challenge, at times, for her to adapt to being among the ranks of "officialdom". For those looking on, this is hard to believe as Vice Mayor Yang projects an image of calm efficiency. In her spare time, she goes mountain climbing and dreams of one day opening a teahouse where she and her guests browse through books in between sips of tea; or maybe exploring her long-held interest in using traditional Chinese medicine to maintain a healthy lifestyle. For now, her days are filled with the routine tasks that come with the office of vice mayor. She does these with ease and grace, and always as a proud CEIBS alumnus. 
TheLINK: If you were not vice mayor, what job would you like to have?
Yang Ping: Something more feminine, perhaps. I'm also interested in using traditional Chinese medicine to maintain a healthy lifestyle. Or maybe I'd open a tea house, which has a Zen-like ambiance, where I can read. During the weekends my friends and I often sit among the green hills, reading, talking and listening to music from the zither. Sometimes I go mountain climbing. One May holiday, I spent three days climbing three mountains with some fellow backpackers. Even though my knees hurt, I found it very relaxing.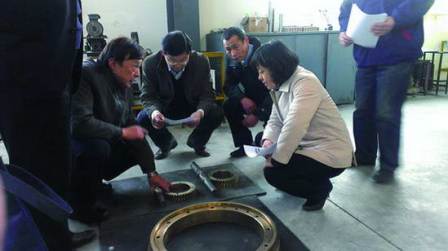 TheLINK: How did your CEIBS EMBA prepare you for your role as vice mayor?
Yang: It helped a lot. One of my major responsibilities is to cultivate a strategic high-tech industry in Luoyang and I focus on areas including technology, education and the high-tech park. What I learned at CEIBS helped me gain a deeper understanding of industries, and the overall economy. My background is in textiles; CEIBS provided me with new perspectives in business and taught me how to understand wider economic issues. Now, when I interact with potential business partners, I can hold my own during the conversation and negotiations.
Luoyang used to be a city with traditional industries; it's an old industrial base. I have been working on promoting the development of new industries and also doing a bit of economic restructuring. Being a part of the CEIBS community means that I have access to advice and support on a wide range of industries and issues. In 2008 when I decided to develop call centres in Luoyang, for example, I got a lot of help from other CEIBS alumni – CEIBS Outsourcing Service Alumni Association even co-hosted the press conference with us. CEIBS Executive President Prof Zhu Xiaoming has also been a strong supporter; he helped us collaborate with China Service Outsourcing Centre.
CEIBS Honorary President Liu Ji has also visited Luoyang to encourage local alumni with his rousing speeches and offer us guidance where needed. In addition, both the city and I have benefitted tremendously from the support of CEIBS Alumni PE Association, E-commerce Association, Human Resource Research Association, Chinese Ancient Civilization Association, Gobi Challenge Alumni Club, and more.
I think many others could benefit from a CEIBS education, like I did. Luoyang is located in inner China and it's not very developed. After Prof Xu Xiaonian gave a presentation here, many people from Luoyang enrolled at CEIBS. This paved the way for remarkable headway in their individual careers, which in turn benefitted our city. We look forward to seeing more CEIBS professors in Luoyang. CEIBS needs to go to China's inland areas more often, so that the faculty can get to know what business is like there, do case studies of successful and unsuccessful experiences in these areas. Companies in the inland are not as market-oriented and do not keep as close a relationship with their counterparts as those in coastal areas do. The advanced ideas brought by CEIBS faculty may help them develop their businesses, and entrepreneurs can learn a lot from enrolling at CEIBS.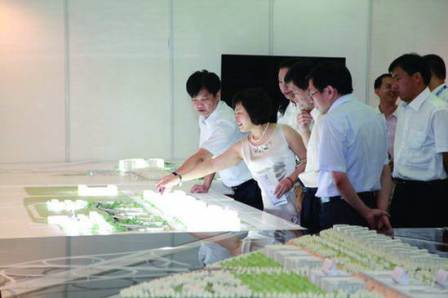 The LINK: You spoke of the benefits of a CEIBS education, what role do you think you and other CEIBS alumni can play in fostering Luoyang's development?
Yang: I will serve as the bridge between CEIBS, Luoyang and our alumni; and they have already done quite a bit. For example CEIBS organized three annual internal trials for the Gobi Challenge in Luoyang's Yanshi County. Luoyang is the hometown of the monk Xuan Zang whose pilgrimage the race retraces. Gobi has now become an important cultural event. CEIBS alumni have also interacted a lot with locals and local civil servants and, in doing so, have brought their best practices to and forged business partnerships with Yanshi. During our annual Peony Flower Show, local alumni and I always invite other CEIBS alumni to visit Luoyang, increasing their understanding of the city and creating more business opportunities. Meanwhile, the CEIBS Charity Fund has helped many female students in our rural areas. They also helped start the Pearl Class which provides assistance to bright high school students who are in need. Local CEIBS alumni and I also did some voluntary counselling to help small and medium enterprises.
TheLINK: What makes Luoyang special? Why would anyone want to invest, or visit?
Yang: Luoyang is truly unique! It is one of China's most ancient cities. It is the origin of Chinese philosophy and religion. For example, Daoism originated in Luoyang. So did Confucianism, Buddhism and other philosophies. Famous historian Sima Guang said, "If you want to know the rise and fall of nations, study the history of Luoyang." Luoyang witnessed 13 dynasties. It had 97 emperors within 1,500 years when it was China's capital. There is a saying that if you want to know the history of China over the last 30 years, you go to Shenzhen. In Shanghai, you can know the last 100 years. In Beijing, you can get an idea of 300 to 500 years of history. In Nanjing, you can get an idea of 1,000 years of China's history, and in Xi'an, 3,000 years. But in Luoyang, you learn about 5,000 years.
For investors, Luoyang is attractive because it's located in central China. As the saying goes: "Whoever controls the central plains controls the entire country." Henan Province has the largest population in China. So it has a huge potential for economic development, as it has a very large labour market. In the 1950s, Luoyang was an industrial base. Its equipment manufacturing industry is quite developed and it has quite a wide variety of material processing industries. Luoyang has recently developed a modern service sector which includes call centres, financial service outsourcing, data collection and processing and there has also been an emphasis on culture and innovation. Building on the base of Luoyang's traditional manufacturing industry, we will upgrade into smart manufacturing, such as industrial software, robotics, energy storage technology and smart grid, the optoelectronic industry, as well as industries related to energy-saving and environmental protection.
At the same time, we are aware of the importance of our rich cultural heritage. That's why we are preserving more than 400,000 antiques and numerous historic sites such as the Longmen Grottos and our temples while developing them as 'cultural goods' – because they are very precious. That's the reason we are now developing animation and creative industries. Our cultural and historical heritage can be a source of inspiration for those industries. Americans made a cartoon based on the character Hua Mulan in Henan. And Luoyang has more of these stories to tell. All of these can be made into great movies and cartoons, thus creating a huge market for a variety of culturally-related initiatives.
TheLINK: What role do you think female business leaders can play in shaping China's development?
Yang: I've never really thought about this before. Of course there are some differences between men and women. For example, female leaders tend to be more detail-oriented, more loyal, more dedicated, more diligent. They approach things with greater sensitivity and that's why you see many women with careers that draw on these traits. The question is: will our society become more harmonious and balanced when more women are actively involved? One of the problems in China is that many female students in rural areas are not well educated, and this will have an impact on the country's future. Out of the 60 students in our EMBA class, there were only 12 females. This is because there are fewer female executives.
That being said, there were some outstanding female students in my class. There was Yu Xiuhui, when she studied at CEIBS, she was in charge of an automobile factory. I was amazed that a female was at such a high level in an industry which we often associate with males. There were also three top executives of foreign companies: Xu Runhong, Luo Xiaodong and Deng Chunping, and Lu Si was general manager of a local advertising company.
TheLINK: You have a daughter in her early 20s, what career path would you like to see her choose?
Yang: I hope that she will pursue whatever career she chooses. The choice is hers to make. I only wish that she's healthy, happy, and that she doesn't have to work as hard as I do.