by Lei Na
A year into her studies at CEIBS, Lucy Zhang (EMBA 2008) rented an ancient house whose historical and cultural significance had earned it special protection as one of China's most prized relics. The courtyard-style structure with five skylights had been built by the Naxi, an ethnic minority in southwest China. Zhang took on the daunting challenge of renovating it to its former glory. Ever mindful of the need to respect the structure's – and China's – cultural heritage, she transformed the building by using a mixture of Chinese and Western styles. The results were amazing and this became Zhang's first premium hotel in Lijiang: Blossom Hill Inn's Dream Flower Garden.
Five years later, Blossom Hill Inn has 14 branches in southern China, and its success led Envision Capital to invest RMB 60 million in its future growth. This vote of confidence in her company is important to Zhang. But even more important to her is her role in protecting and promoting China's traditional architectural culture. The challenge is finding the right balance between her social and commercial responsibilities.
It's easy to understand why Zhang was a radio host in a former life, there is a strength to her soothing voice. Listening to her explain the passion behind her projects, it makes perfect sense that she was able to persuade the dwellers of centuries-old houses to hand over the fate of their residences to her. Zhang has great taste. Her designs, and the pieces she produces herself, are strong enough to stand on their own – nothing else is needed to enhance their beauty, no element of her work in unnecessary. Each piece is perfection.
Labelling Zhang, putting her in a neat little category that helps us understand her, is difficult. In a sense, she's like an ancient Chinese figure, the embodiment of our yearning for the classical Chinese spirit. She is calm and composed, a hardworking entrepreneur with forward-thinking ideas. And then there is her artistic side. The two temperaments combine perfectly in her, like two sides of the same coin. Zhang has a high regard for Chinese tradition but this does not stop her from looking for inspiration elsewhere in the world. She is adept at finding a delicate balance between these two views, one that adds to the theoretical depth of the Blossom Hill Inn philosophy.
In an exclusive interview with TheLINK, Zhang explains her passion, providing insight into her unmatched expertise in creating exquisite boutique hotels that take us all back to simpler times.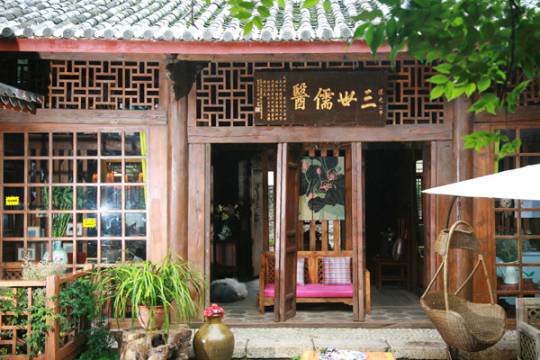 TheLINK: How did you come up with the idea of renovating ancient Chinese courtyards and turning them into premium hotels whose cultural and historic elements speak to our very soul?
I like the lifestyle in a courtyard, because as a child I spent some time in my grandparents' courtyard house. At the time we only had one day free each week, but we would still take a two-hour bicycle ride to my grandparents', just to pick the newly-budding peach blossoms for the vase. Courtyard life was a lifestyle in which residents lived independent family lives while living in harmony with other families, and I experienced this same feeling in the small inn of Lijiang, which I later renovated as my first project. The ancient house I chose was one of China's key protected cultural relics. When I spoke with the old man living there, he said the wintersweet trees planted at his wedding were still there in the yard; their fragrance was still in the air despite the withered and fallen leaves. The emotion in his words moved me deeply, and I became determined to renovate the old house to its former perfection.
What I'd like to build is a hotel into which a woman can walk, and where she can live without any embarrassment. She can enjoy her loneliness, and can also effortlessly connect and talk with people around her. I think the best embodiment of this idea is a place like the courtyard house. I included different 'zones' within our Blossom Hill Inns: movie room, study, yoga room, cafeteria, wine bar, etc. Our movie rooms are like the drawing rooms in our own house, our study is a place for reading, and our yard is for people to languidly have their afternoon tea. My initial idea was that this is my home; it's just that I have a few extra rooms for visitors. Its entire structure is laid out like it would be at home.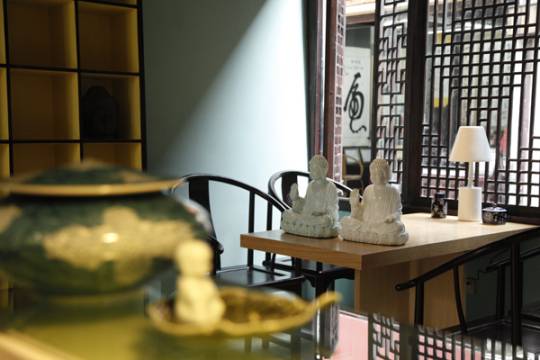 TheLINK: You have travelled abroad a lot. Did foreign architectural cultures inspire you during your work on Blossom Hill Inn?
I studied in Japan when I was very young, and one of my deepest impressions about that country is that it is definitely naturally beautiful, but decorations are used to enhance that beauty. This left me with a sense of destiny. I hope to add to China's natural beauty. I have also visited Nordic countries such as Finland and Denmark to experience the architecture there. The two countries have rich experience in the protection and renovation of ancient buildings. What struck me most were the remarks made by a Nordic expert. He said buildings have a life of their own, just like trees do. And so they view each architectural renovation as an event, one that will endure, like growth rings in the lives of trees. What we do today will certainly have an impact on the future.
TheLINK: What are the factors that must be considered when converting ancient houses into premium hotels? How does one create a more comfortable living environment for clients while protecting the integrity of the original structure?
Renovating an ancient house requires a high level of professionalism and it's important to remember that different houses have different standards of protection. Compared to other restoration projects, you need to do a lot more consulting with experts, learn a lot more from experienced craftsmen, and try your best to use traditional methods during the renovation. That's the approach we used for our first project in Lijiang, and what we did there became the criteria for the renovation of new urban residences in the city. Our philosophy, our goal, is to discover, protect and inherit, as we retain all these fine items in the ancient houses, while considering the modern needs of today's clients when we make decisions about the buildings' aesthetics. For example, the name Blossom Hill Inn refers to a house among flower blossoms, and I hoped we could have flowers everywhere. However, the local tradition in Lijiang homes is to have the entire grounds paved with gravel and flowers planted in huge vats. I changed this approach, planting the flowers in the ground, and giving the house a Southeast Asian touch. From the beginning we have been trying such combinations, and when we have houses where we have greater freedom to make changes, we make bolder attempts.
One of the old houses we restored in Suzhou belonged to a general from the Qing Dynasty. We made renovations strictly according to the original structures outlined in structural sketches, made in the 1950s and 1960s by Professor Chen Congzhou of Tongji University, of a few renowned ancient houses in Suzhou. When we opened our Suzhou location, we put on a display of the ancient craftsmanship involved in renovating old houses. For instance, pillars are to be wrapped in sackcloth and painted with sealing wax seven times. We also displayed the intricate procedures involved in tile laying. The goal of this display was to inspire awe of and respect for ancient houses.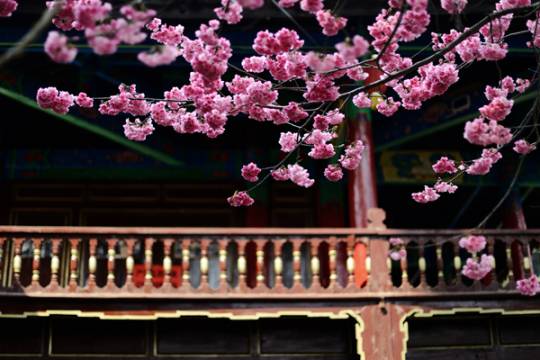 TheLINK: You must rely on a great team of people to get these projects completed. How do you manage your team and how important is feedback and consensus from all the parties involved?
We still have the same partners who were with us from the beginning; they truly understand our goals and needs. Each time we design a new project, we will brief the designers on the corporate culture of Blossom Hill Inn. How much of this they can fully grasp is, of course, important; but what's even more important is that all participants can look back at our original goal when we began this company, scrutinize the project at hand and weigh whether it fits with our initial set of ideals. I'm a determined person, that's my personality; but the collaboration among members of our team allows others to have a say. We are extremely prudent in the selection of projects, and we have a veto system so if one member votes against a project we may decide not to go ahead with it.
As for staff management, most of our co-founders studied at CEIBS, and they've been able to apply the business management skills learned in the classroom to their careers at Blossom Hill Inn.  Many of our employees joined us because they fell in love with our inns, and so we have a strong sense of cohesion and unity among us. We tend to encourage team members to be actively engaged; after all we offer customized service which cannot be effective if there are too many rules and regulations. We give a fair amount of leeway to our employees. But I always remind them that, "whatever you say or promise to customers is on my behalf, and I'll do my best to make sure those promises are kept".
TheLINK: Looking back at the development of Blossom Hill Inn over the years, what are some of your most memorable moments?
With the first house I found in Lijiang, I took the measurements of the entire yard and handed the blueprint to a Singaporean friend for him to give me some advice. When he heard it was Lijiang he accepted with pleasure. Two weeks later, he gave me a huge bundle of printed sheets containing info on Lijiang's weather, history, plants, stones, clothing and customs. Obviously he had studied the ancient city of Lijiang and the Square Street very thoroughly. Although the renovation project was dropped for various reasons, he did give me a good lesson as I first entered Blossom Hill Inn. It's important to know even the tiniest details about an area when working on a project. That's the only way to be true to the original structure, to our history.
What we pay most attention to is finding an appropriate point of entry for a project. Last month I went to Tongli on an inspection tour for a project – Lize Girls' School which was built by the owner of Tuisi Garden. It was the first girls' school in China, and a national cultural relic. I had been to Tongli several times, but when the guide told us vivid stories about the master of Tuisi Garden, I got new inspiration, which gave me a sense of responsibility, driving me to think about how the current project can be improved. And it's not just about me. All the members of our preparatory work team will typically give great thought to these issues, and our designers will also use their expertise to help us broaden our horizon and improve our ideas.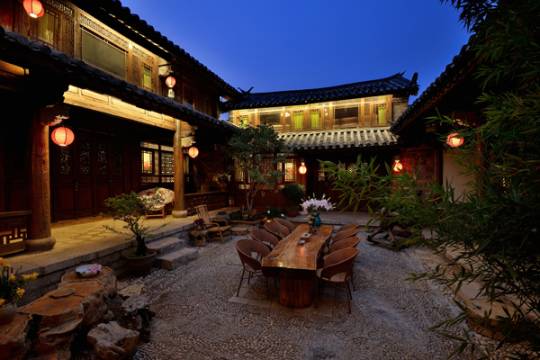 TheLINK: You met a lot of your business partners at CEIBS and it's also where you nurtured the courage to pursue your dreams. In what other ways has CEIBS influenced you?
My time at CEIBS was a turning point in my career, and in my life. My experiences at CEIBS helped me develop a broader outlook, and I found answers to all the difficulties and doubts I had accumulated in past jobs. I mastered more theoretical tools and developed greater confidence. Through my interaction with fellow students, I regained my passion for career success, and the support from my classmates and professors gave me a lot of motivation and courage. You can say that CEIBS has had the greatest influence on my life so far. Now I often tell people that I belong to CEIBS, and I say it with pride. 
TheLINK: You have had great success in the China market, but this is understandable given the nature of your enterprise. Is there any plan to expand overseas?
I hope to open more Blossom Hill Inns in countries that I like, such as the US and Italy. The theme and spirit of Blossom Hill Inns is to embody the local culture to the largest possible extent. Maybe Blossom Hill Inn will appear in another form in foreign countries, but those who live there will definitely know it's the work of a Chinese woman.