☆
Why cite?
Citing sources you used in your academic work is a very important part of your research writing process because it can:
Support your research and ideas
Acknowledge other researchers
Help you avoid plagiarism and offense
Help you to be a responsible scholar
…
☆
What should I cite?
Information from publications, for instance, books (chapters), dissertations/theses, articles and web pages etc.
Figures, tables, words, ideas, definitions, cases, models, teaching resources and theories etc. that are not common knowledge
To be safe, when in doubt, cite your source.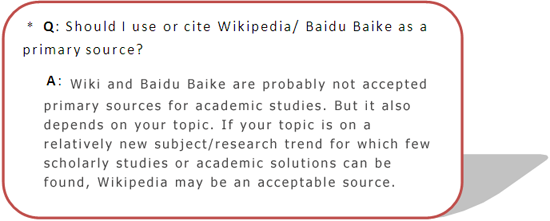 ☆
Avoiding plagiarism
From the University of Edinburgh
☆
Citation styles
Generally, citations will be placed:
In your text with the sources you used: endnotes, footnotes and parenthetical citation.
At the end of your paper: a complete reference list/bibliography
Normally, citation information includes:
Author(s)
Year(s)/publication date(s)
Title(s) of the articles, journals, books and web pages etc.
Page(s)
Issue(s)
Publisher(s)
☆
Related resources
☞ Library Stack
Cite them right (8th ed.)/ Richard Pears and Graham Shields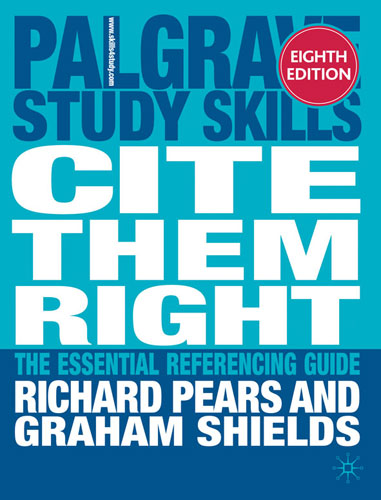 Call Number: 808.027/P361/8TH ED/2010
Location: Library Open Stacks 2F
☞ Online guides
[Flash] Citing and referencing: taking the frights out of your cites! A 5 min 46 sec video created by Cardiff University Information Services
Quick guide 6th ed.from the University of Victoria
Harvard System of Referencing
Citation Guide from Harvard Business School (academic 2017-18 Year)
Quick Guide from the University of Edinburgh
Chicago-Style Citation Quick Guide
Chinese Referencing style: Rules for content, form and structure of bibliographic reference (2005) 
Updated: 24/01/2018